Looking for a mouth-watering sweet rub that can elevate your pork and chicken dishes? Look no further than this recipe! This sweet pork rub recipe is versatile enough to use on any smoked pork recipe, from grilled pork chops to smoked pulled pork. And the best part? This rub can also be used on chicken, vegetables, and even smoked mac and cheese.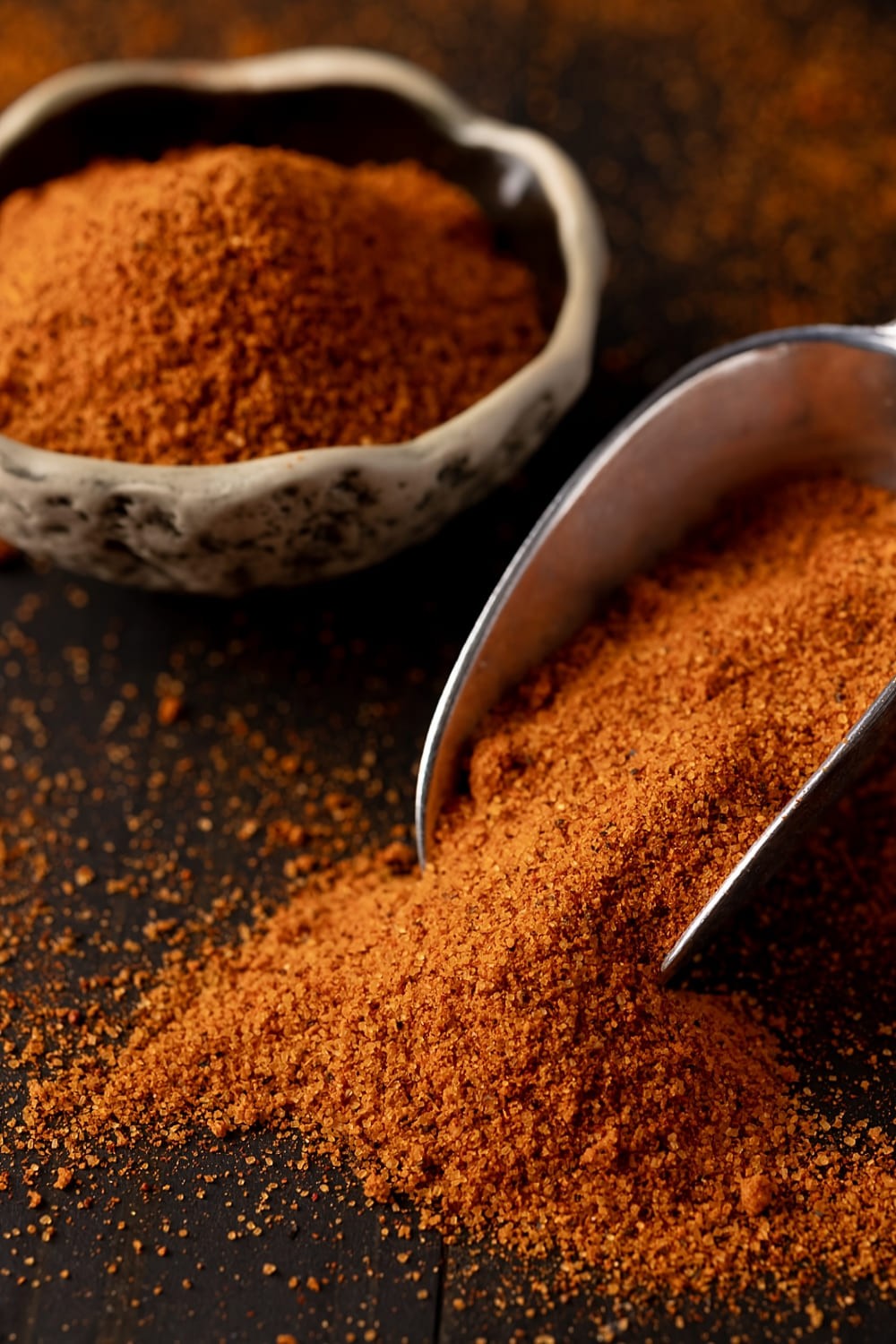 Making this pork rub at home is quick and easy. Simply mix together 8 ingredients that you likely already have in your pantry, including dark brown sugar, coarse sea salt, cracked black pepper, smoked paprika, garlic powder, onion powder, ground mustard, and cayenne pepper. A quick note on paprika: for the best flavor, choose a smoked paprika with a rich red color. Also, if you prefer a spicier rub, increase the cayenne pepper. And if you want a milder flavor, cut the cayenne in half.
To make this sweet rub, combine all of the ingredients in a bowl and use a fork to break up any clumps. No fancy blenders or mixers are needed here! Once you have your pork rub mixed up, it's ready to be used immediately, or you can store it in an airtight container in your pantry. This rub can be stored for around a month, but we doubt it will last that long!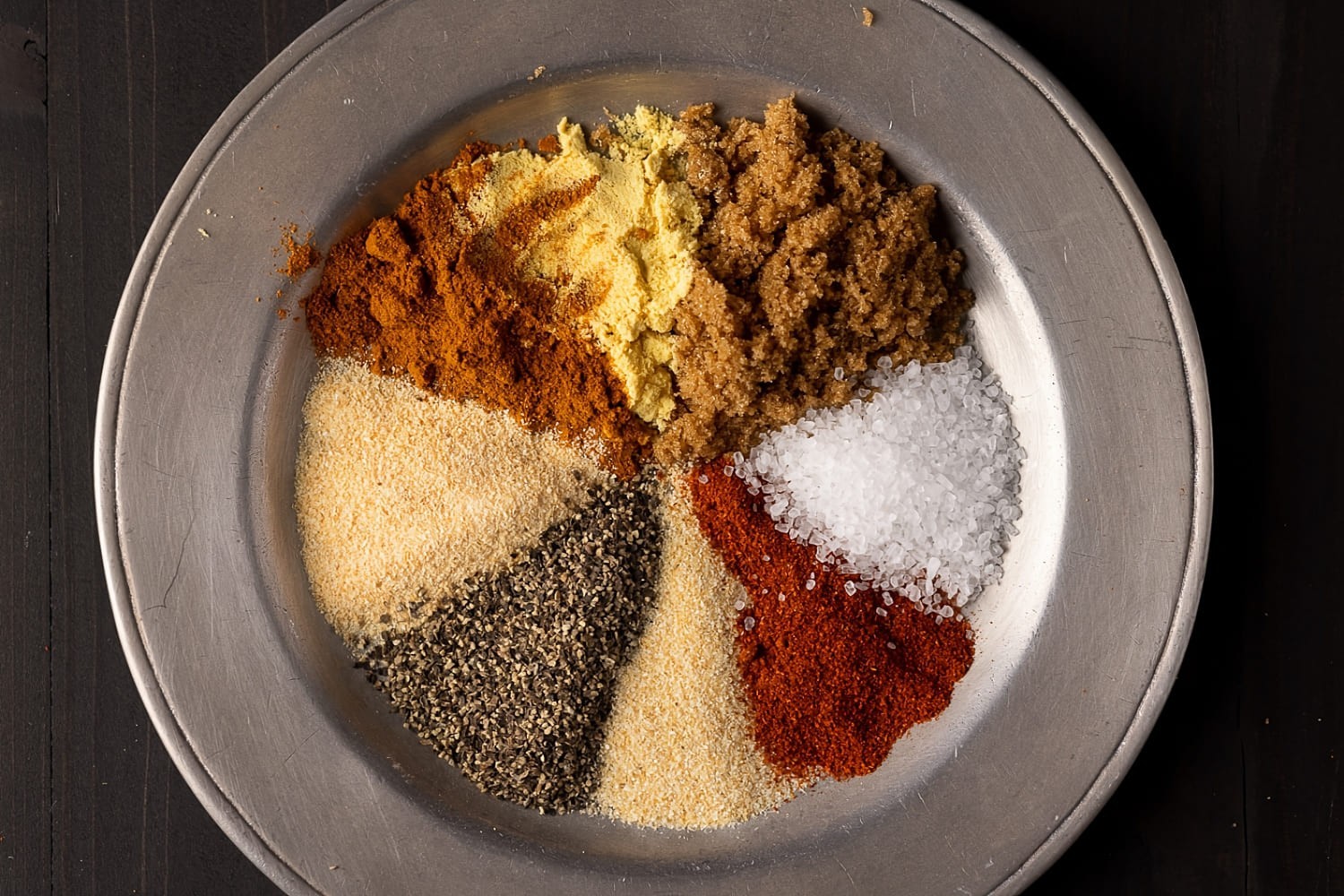 Before you dive into making this rub, we have a few tips to help you get the most out of your efforts. We recommend making a batch of this sweet rub at least a day in advance so you have it ready to go anytime. Also, double or triple the batch the first time you make it so there's plenty to go around. And finally, adjust the heat to your liking. This rub doesn't have a lot of ingredients, but you can play around with them a bit to get it exactly to your liking.
Overall, this sweet rub is the perfect addition to your grilling arsenal. Not only is it incredibly versatile, but it's also easy to make and can be stored for later use. So go ahead and try it on your favorite pork and chicken recipes, and let us know how it turns out!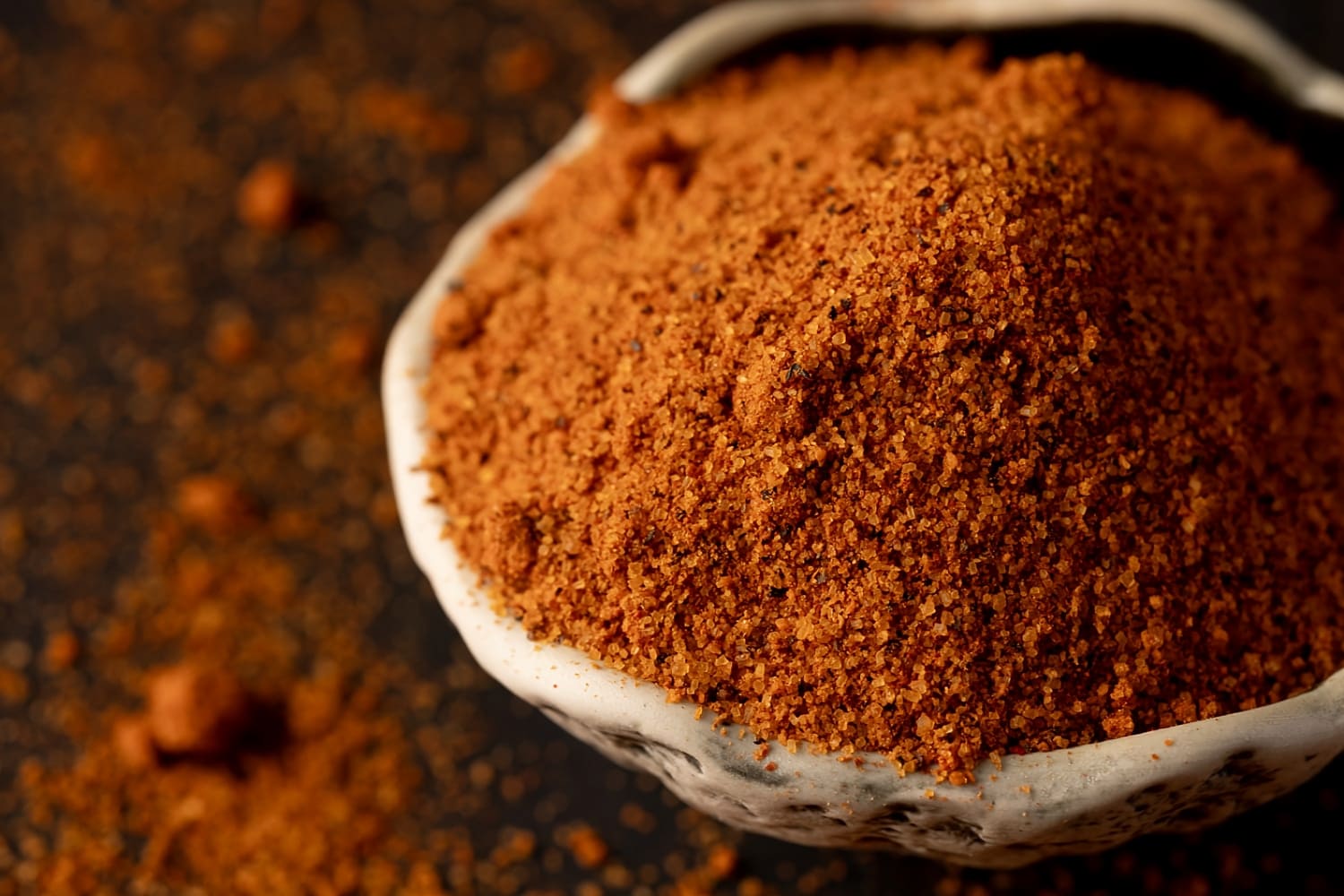 INGREDIENTS
¼ cup dark brown sugar
1 Tablespoon coarse sea salt
2 teaspoons cracked black pepper
2 teaspoons smoked paprika ((hot or mild, whichever you prefer))
2 teaspoons garlic powder
2 teaspoons onion powder
1 teaspoon ground mustard
½ teaspoon cayenne pepper
INSTRUCTIONS
To begin, simply mix all of the ingredients for the rub in a small bowl. Be sure to stir well to combine, using a fork to break up any clumps that may form. Once you've thoroughly mixed the rub, you can either use it immediately or store it in an airtight container. If you choose to store it, this rub will last in your cupboard for up to a month.
Overall, this BBQ sweet rub is a fantastic addition to any meat dish. With its perfect balance of flavors and ease of use, it's sure to become a staple in your kitchen. So, give it a try and enjoy the delicious taste it brings to your food!