Pickled garlic is one of the traditional Ukrainian snacks, which even today does not lose its relevance and taste.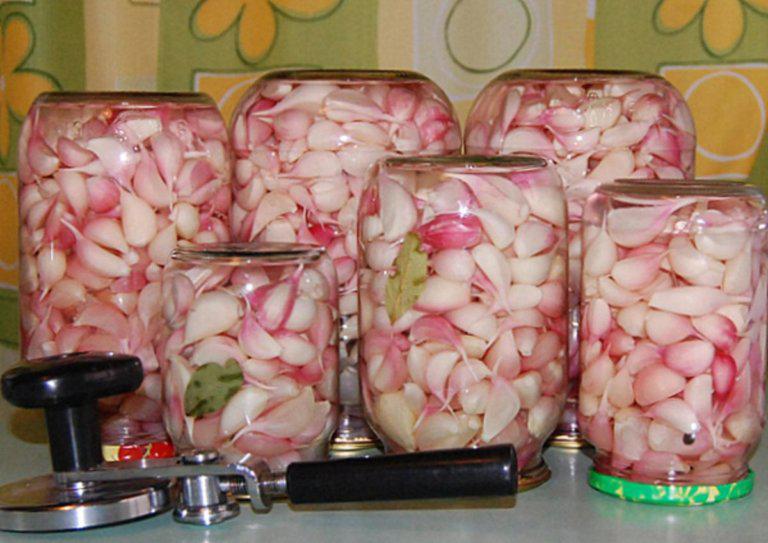 To prepare you will need the following ingredients:
garlic, 1 kg;
vinegar, 3 tbsp;
water, 600 ml;
salt, 3 tbsp;
sugar, 4 tbsp;
pepper, 7 pcs;
cloves, 10 pcs.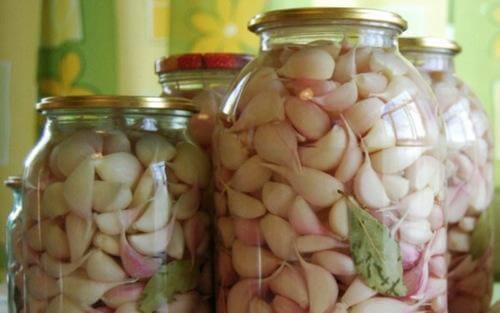 Cooking Process
Remove from the heads of garlic the top layer of husk, which holds them near the central stem.
In a saucepan, mix all the ingredients with water except the vinegar and bring to a boil, turn off the stove and pour in the vinegar. Stir.
In a clean jar put the garlic and pour it with the marinade. Close the lid and put the jar in a dark and cool place (the fridge is not suitable).
Leave the garlic for 2 months. Only at the end of this period you can proceed to the tasting.
With pickled garlic acquires a new taste any meat, potatoes, even pasta with a sauce of tomato paste, hot peppers and pickled garlic, and that, will have a completely different taste than usual. Of course, pickling with the hot method is much faster, in just a few days you can enjoy the taste of garlic, but the cold method is more healthy, because the garlic remains much more useful substances.