If there is an electric oven in your kitchen, you should learn how to use it properly. Read this article to find out how to take care of the unit and cook delicious meals in it!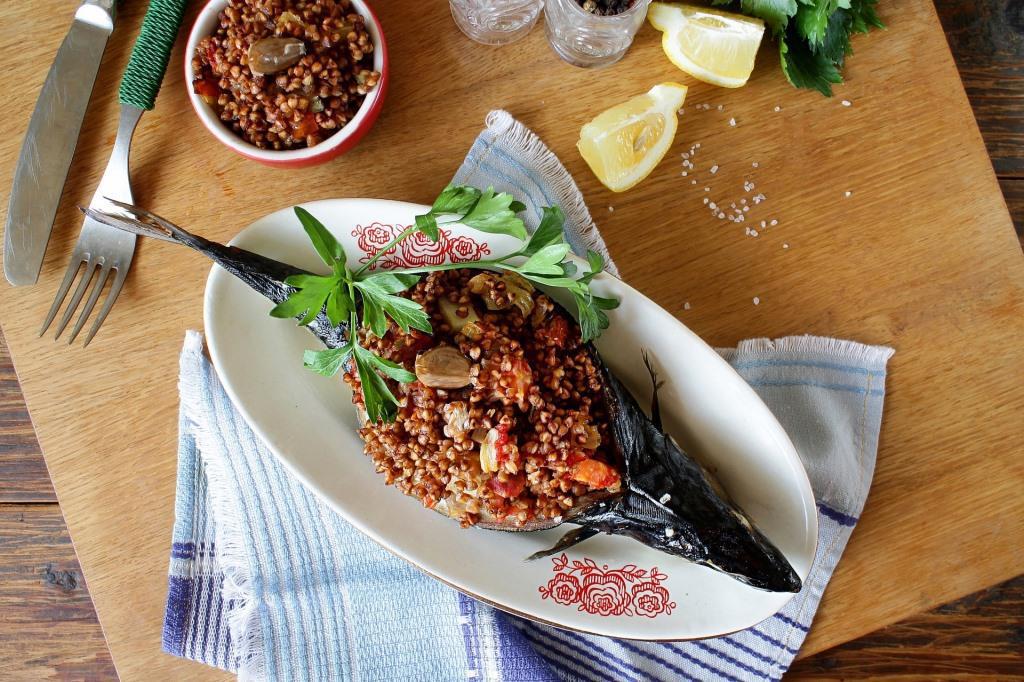 To make the most of your electric oven, you should know how to use it and take care of it. In this article, you'll find simple and useful tips on how to do it properly. These recommendations should come in handy for home cooks even with the most basic level of experience. Please mind that electric ovens differ considerably from their gas counterparts — in this text, we'll be talking only about the former.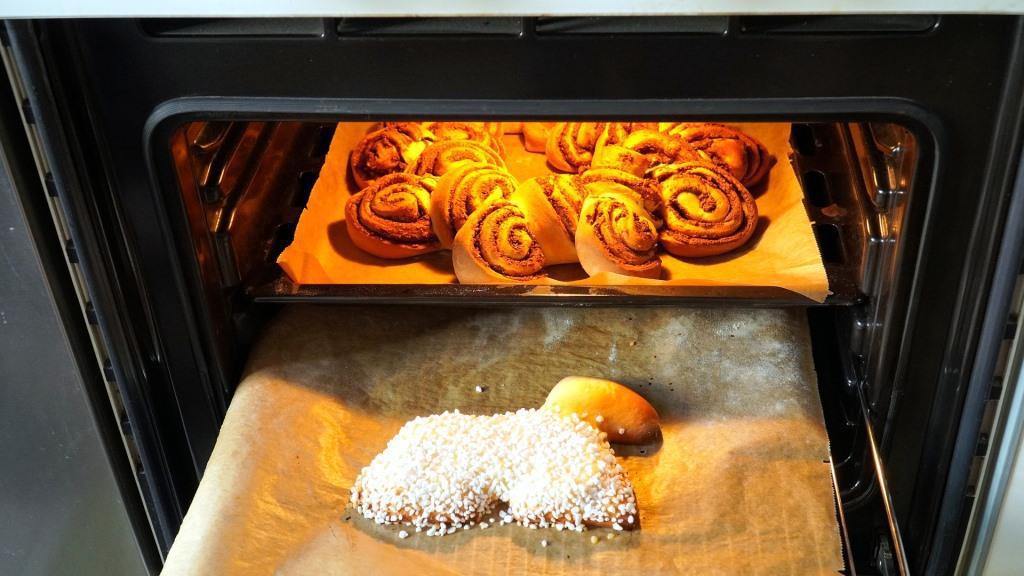 How to Cook in an Electric Oven
Basic tips that even a novice cook will understand. They will help you to get the highest quality dishes if you follow them!
Use the Right Bakeware
When making light-colored cakes or cupcakes, you should opt for glass, ceramic or silicone bakeware. These materials decrease browning because they conduct heat less well. To crisp up the bottoms of your food, try making them in dark metal pans.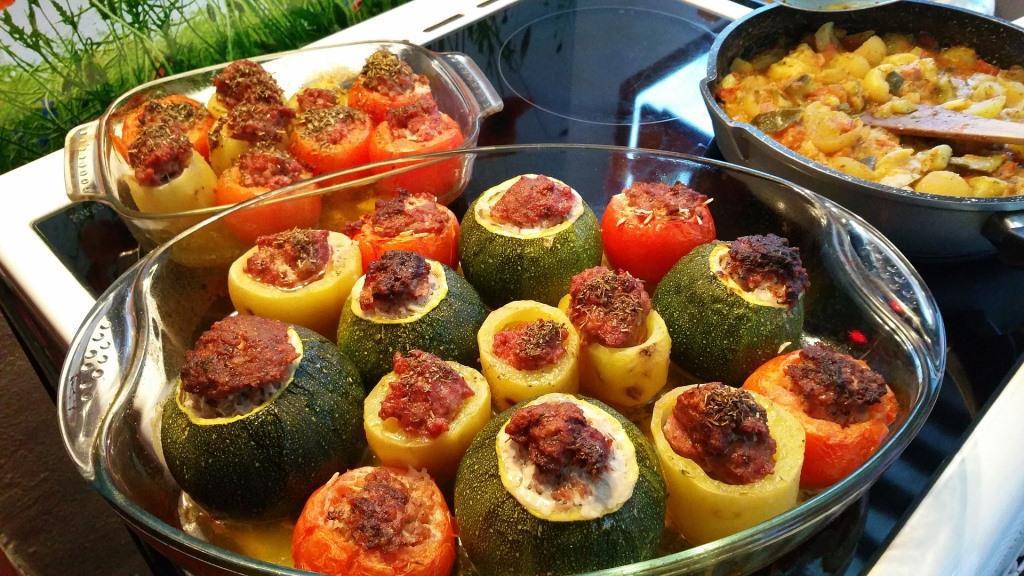 Remember to Preheat
Compared to gas ovens, their electric counterparts might need more time to preheat. Gas heat has two modes: on and off. As soon as you turn it on, the temperature inside the oven begins to rise rather quickly. Electric coils take a few minutes to warm up. Your cooking session might take a bit longer than you initially expected. It would be wise to start preheating the oven while you're washing and slicing the ingredients. If you put food in the oven while the latter is still cold, it might impact both the taste and the looks of the meal.
To check whether it's hot enough inside the unit, you might consider using a thermometer.
Cooks with little experience might open the door of the oven to check the food's readiness. Instead, you should look at your meal through the oven's window. If you open the door, the temperature inside the unit might plummet in one or two seconds. The pastry would fail to rise and the poultry would dry out. If someone lets cold air inside the oven by mistake, you should coat your chicken or turkey in oil or butter.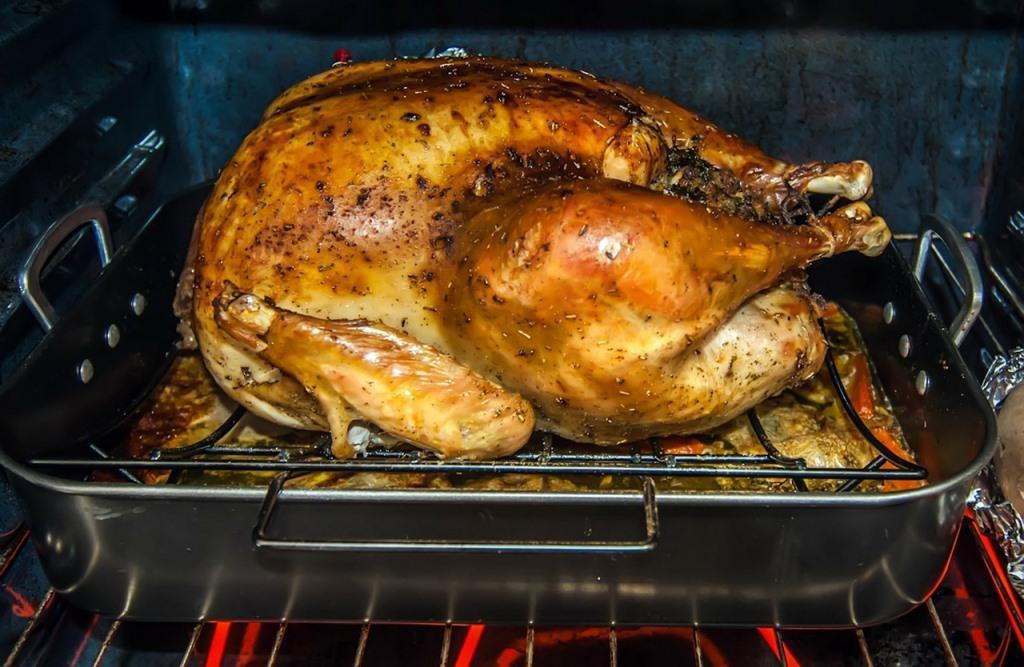 Use Foil
The foil should prevent your food from over-browning. You probably want your pies and pastries to have a browned and golden top: it looks mouth-watering and tastes delicious. But if this top gets too dark, it becomes bitter and hard to bite. Sometimes, the edges or tips of your food might begin to darken long before the meal is ready. That might prevent the food from being cooked evenly throughout.
To prevent over-browning, you can cover food with foil. Put it on your meal as soon as you notice the first signs of browning and remove it immediately after taking the food out of the oven.
On the flip side, some people complain that the particles from the foil might make food taste metallic. There are no scientific facts to back up this opinion — but this stereotype is very popular among home cooks. If you think it might be true, consider replacing foil with parchment paper. Or, you might strive to reduce the time of using the foil. The shorter the contact between the foil and your meal, the fewer metal particles the latter will absorb.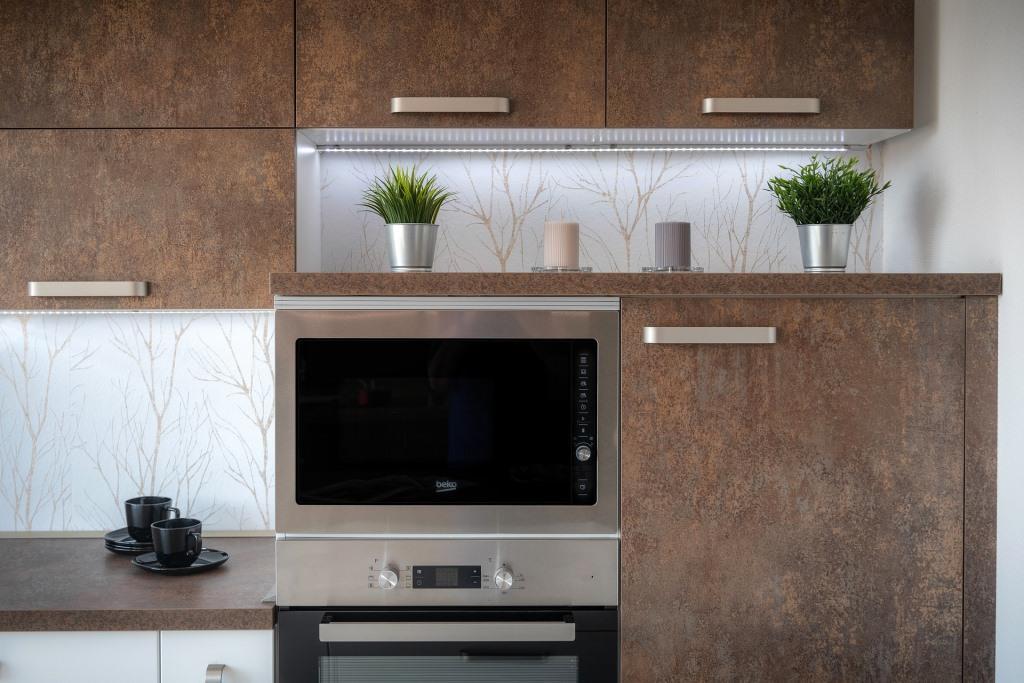 Use the Convection Function
This function activates a built-in fan that blows hot air around your oven. Most modern units feature this useful function. Thanks to the convection, you can be sure that all areas of the oven receive optimal levels of heat. To prevent a build-up of dry air, you can use water — this tip should come in particularly handy if you're planning to bake and raise bread.
The air should be able to circulate freely around the pans or pots. That's why you should avoid overcrowding the oven. Try to leave at least a couple of inches between every two pans and between each pan and the sides of the oven.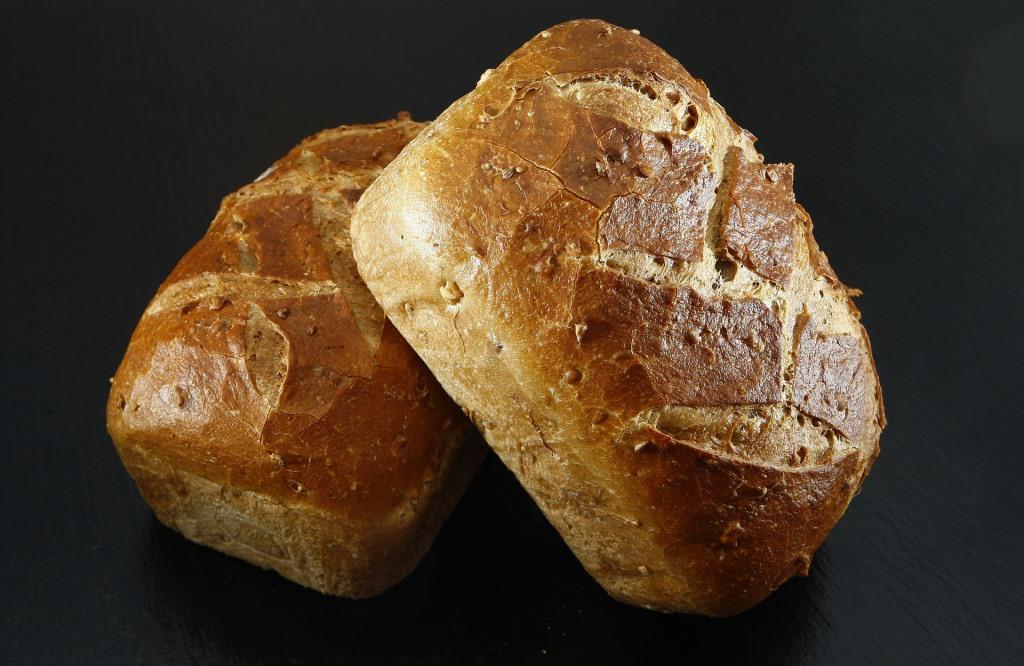 Add Steam When Appropriate
Electric ovens tend to be very dry inside. If you enjoy baking homemade bread, dry air might prevent your loaves from rising. Consider pouring a cup of hot water on the bottom of the oven or into an empty pan to add a little steam. Alternatively, you might try to open the door a crack and spritz some moisture into the air with the help of a spray bottle. Besides, you can try to trap the moisture evaporating from the bread by using a Dutch oven or any other type of heavy pot with a lid.
You should use steam only at the start of cooking. In a while, you'll need to uncover the pot or stop adding moisture.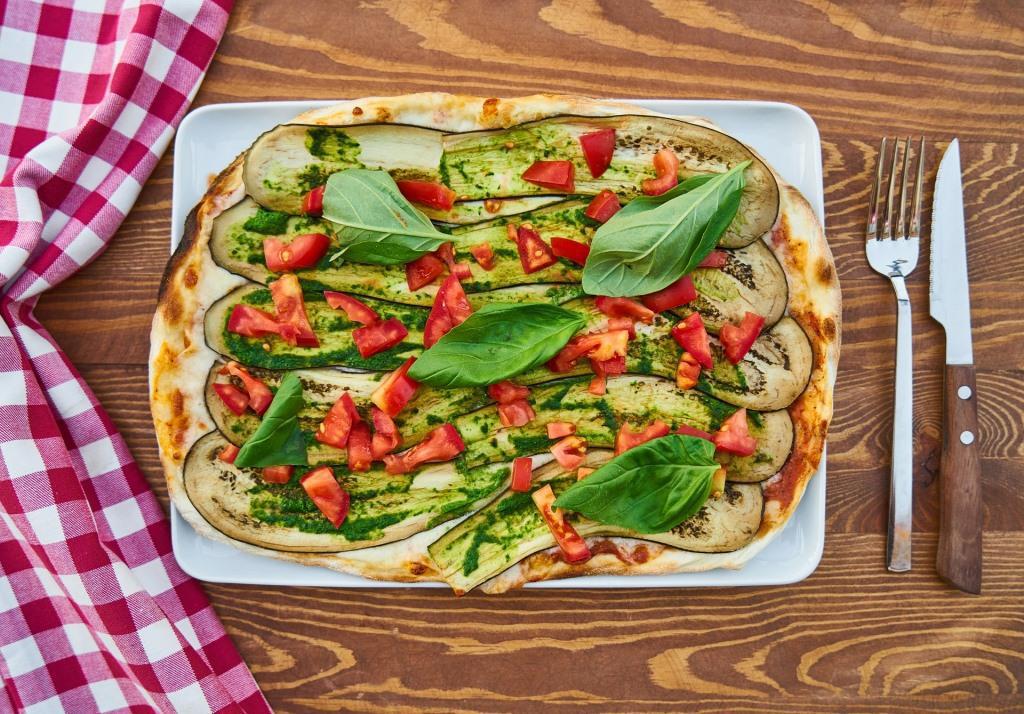 Tips on Cleaning the Electric Oven
Stick to these simple tips to keep your electric oven looking like new for a long time! They don't require any special skills or expensive care products.
Choose the Unit with the Self-Cleaning Option
If you don't have an oven yet or are thinking of replacing it with a new one, opt for a unit that can clean itself. Here is how it works:
The oven locks and self-cleans for approximately 2 hours
It heats up to over 500°F (260°C) to burn off any drippings, turning them into ash
Once the process has been finalized, you wipe off all the debris with a paper towel
Leave the door of the unit open for a couple of hours to let the air out
You'll be able to find more detailed instructions in the unit's manual. Please mind that you should never skip the last two stages! If you fail to remove the debris with your own hands and let some fresh air in, the next meal you bake might have a weird taste and odor.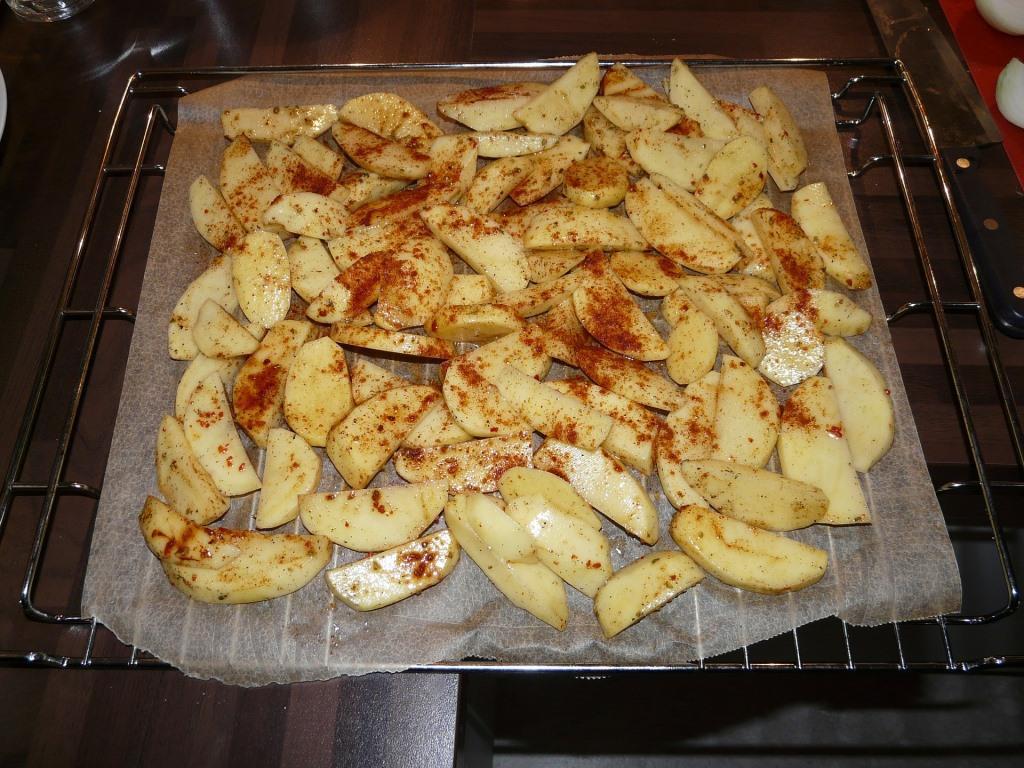 If there is no self-cleaning option, you should clean the unit manually using the instructions below.
Remove and Clean the Oven Racks
This is the best way of doing it:
Lay a towel down on the bottom of your bathtub
Fill the tub with hot water
Add half a cup of powder dishwasher detergent and swish it around into the water
Let the racks soak for about 4 hours
Wipe off any gunk and stains with a non-abrasive scrub brush
Rinse the racks completely and allow them to air dry
Then, put them back into the oven.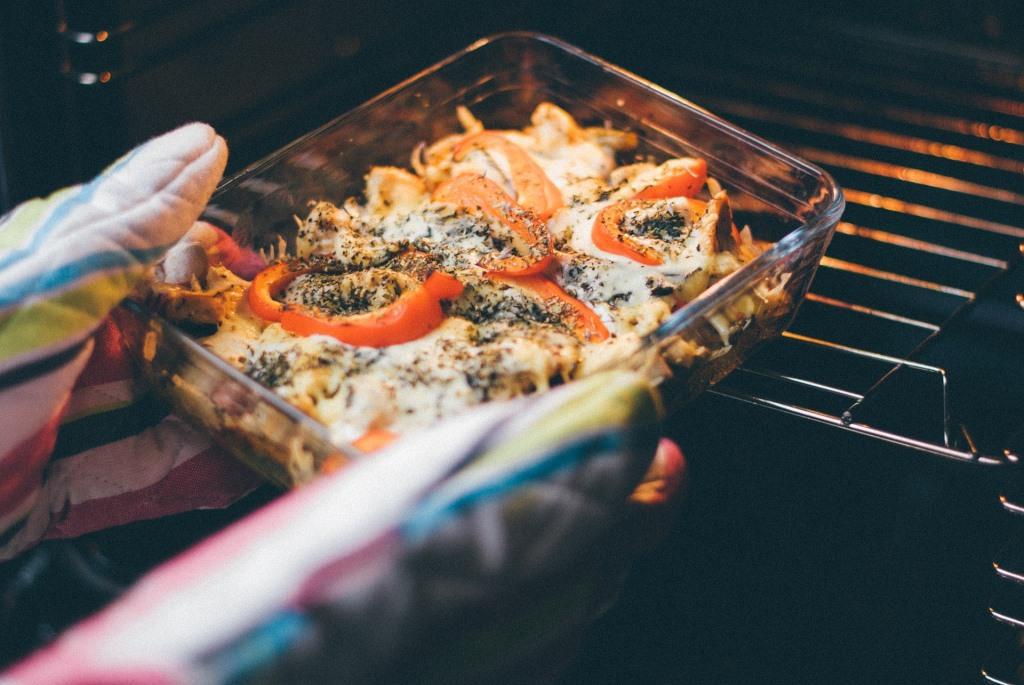 Clean the Sides, Bottom and Top of Your Oven
Instead of buying cleaning substances in a shop, try coating the oven in baking soda and water. Mix these two ingredients until they form a paste and coat the inside of your oven with it, using a cloth or sponge. To scrub off the paste, pour vinegar over it. Let the vinegar sit on the paste until the latter starts to fizzle lightly. Dirt and debris will loosen and you'll be able to easily clean the surfaces with a sponge. To get rid of any lingering baking soda and bits of food, use a paper towel.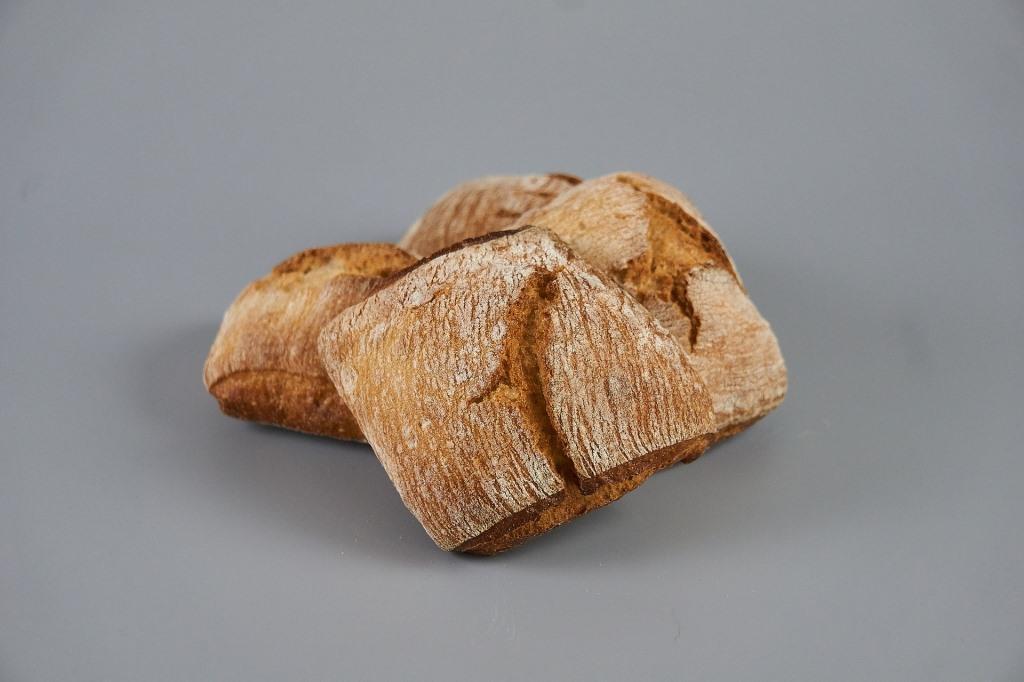 Try to Clean the Oven Every Three of Four Months
Ideally, you should clean the unit after each use. Such an approach requires less physical effort and enables you to prevent odors. You won't need to cover all the surfaces with the paste made of baking soda and water every day. Instead, you can remove all traces of food particles with a damp sponge and a little dishwashing soap. That will allow you to clean any piece of food that would otherwise burn the next time you bake something. But if you lack the time or just feel a bit lazy, you can schedule the cleaning once every 100 days.
When you come across stubborn grease stains, just use the abrasive side of the sponge.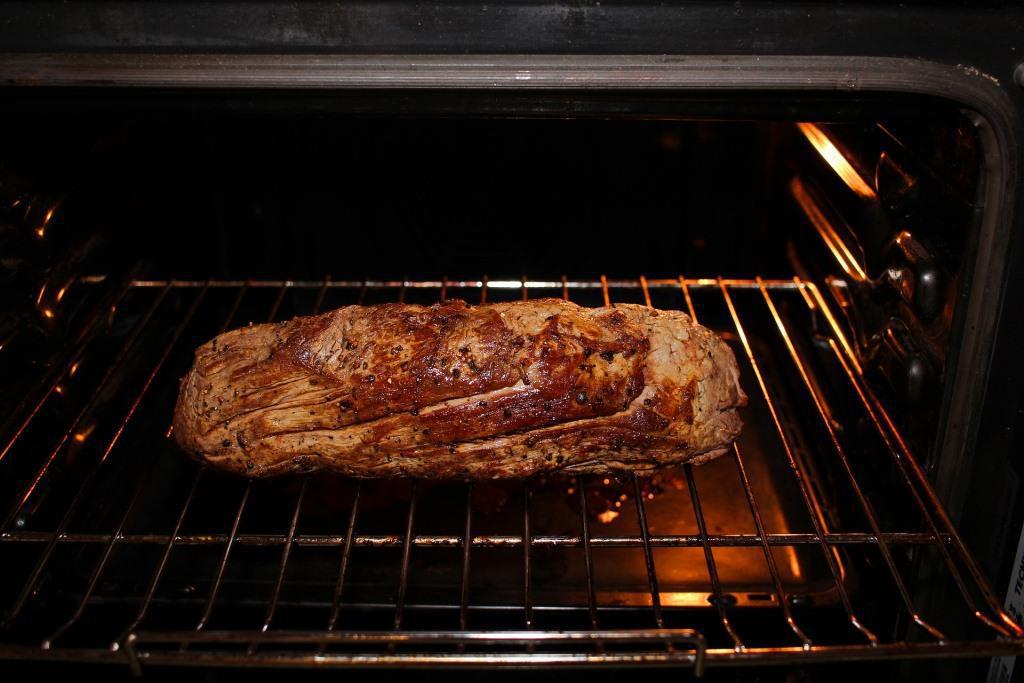 Take Preventive Measures to Keep the Unit Clean
Consider putting a basting pan or an oven liner in the bottom to catch any drips. Avoid cooking food at too high temperatures: if it burns, it might be too difficult to clean the oven. When cleaning the unit, you should avoid using rags or clothes that are too rough — they might leave scratches on the surfaces.
If you fail to clean some of the parts of the oven yourself, feel free to ask a professional to help you. That should be a very affordable service. A clean oven will ensure that your food is always delicious and your family members stay happy and healthy.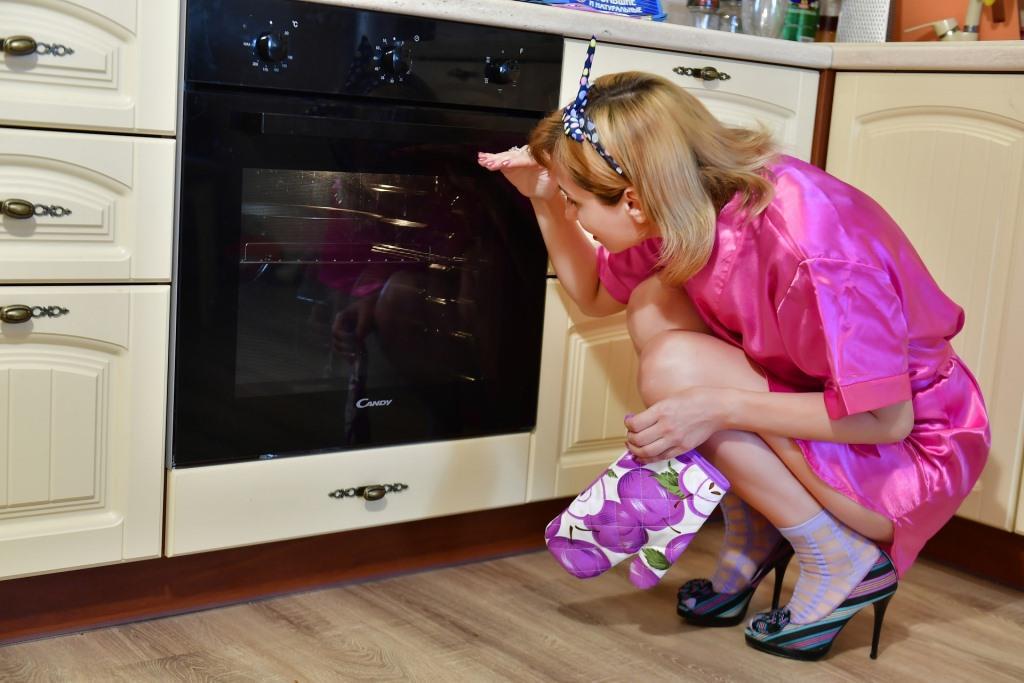 Final Thoughts
Hopefully, this article came in handy and now you better understand how to make the most of your electric oven. Remember to preheat and choose the right bakeware. Use the convection function, steam and foil when appropriate. If possible, buy an oven with the self-cleaning option. Otherwise, try to clean the unit manually after each use or at least every 3-4 months.