Unusual vegetable snack with egg, cream cheese and tomato juice. A perfect combination of products! Definitely worth a try!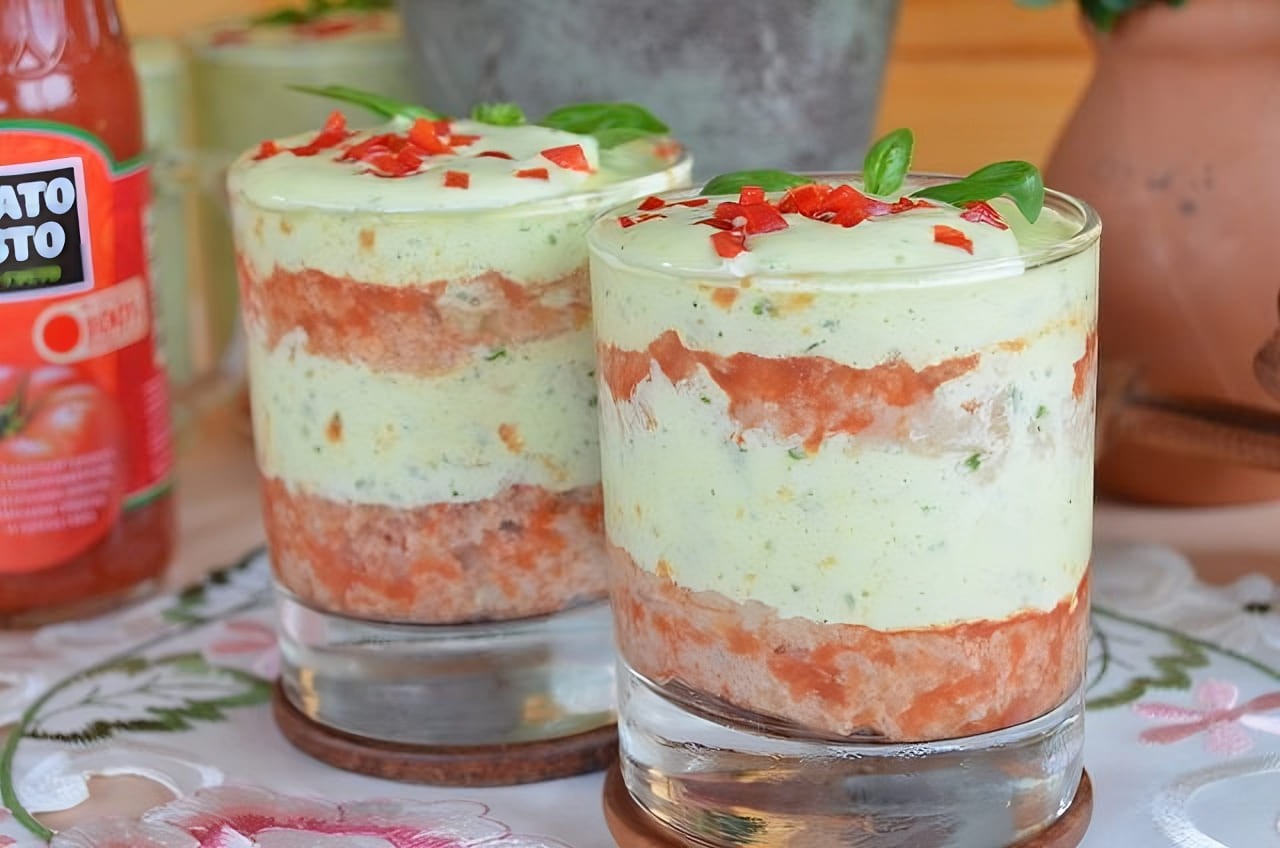 INGREDIENTS
250 ml. tomato juice
250g of cream cheese
3 eggs
250 gr. bread (I have bran bread)
bundle of basil
8 cherry tomatoes
1 chili pepper
salt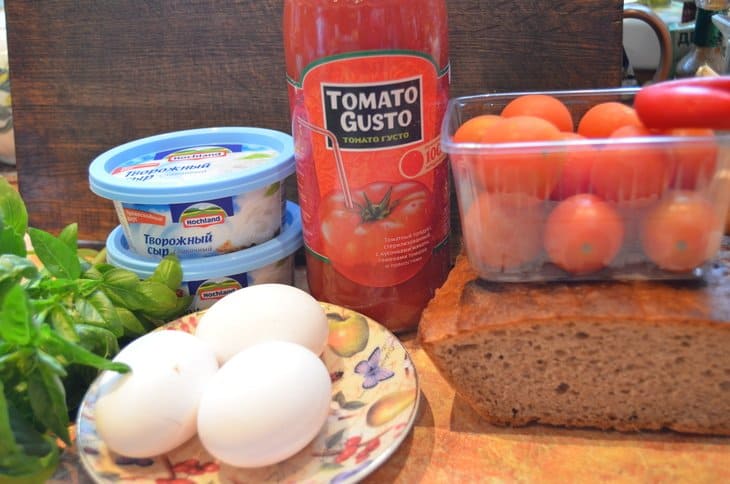 Instructions
Separate the egg yolks from the whites.
Whisk the egg whites with a pinch of salt to a lush froth.
Chop the basil finely (leave a few leaves for decoration).
In a blender, whisk the basil, cheese and yolks into a fluffy mixture.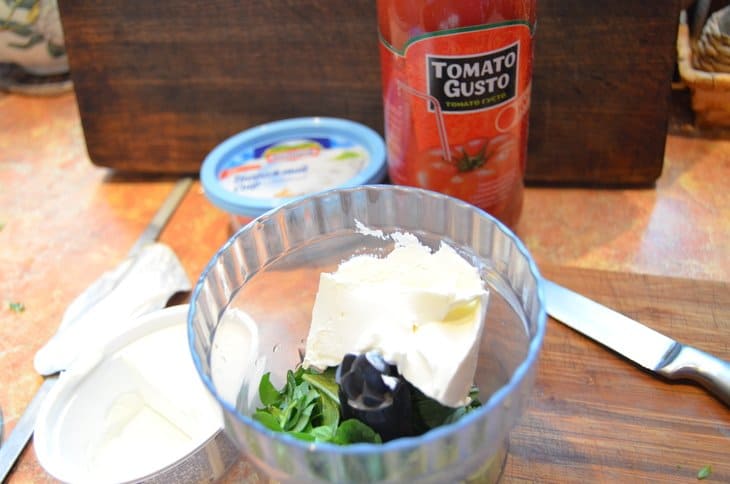 Gently fold the whites into the sauce.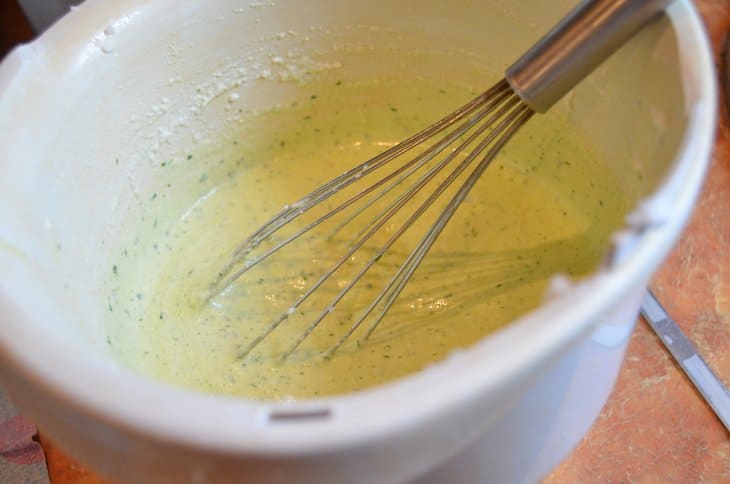 Cut the bread slices to the size of the mold.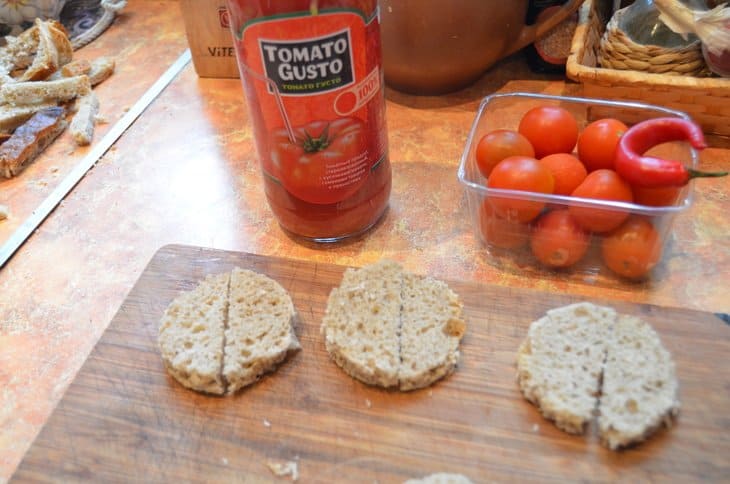 Pour the tomato juice into a bowl and dip the bread slices into it.
Place the tomato bread in the bottom of the mold.
Add a few cherry slices on top.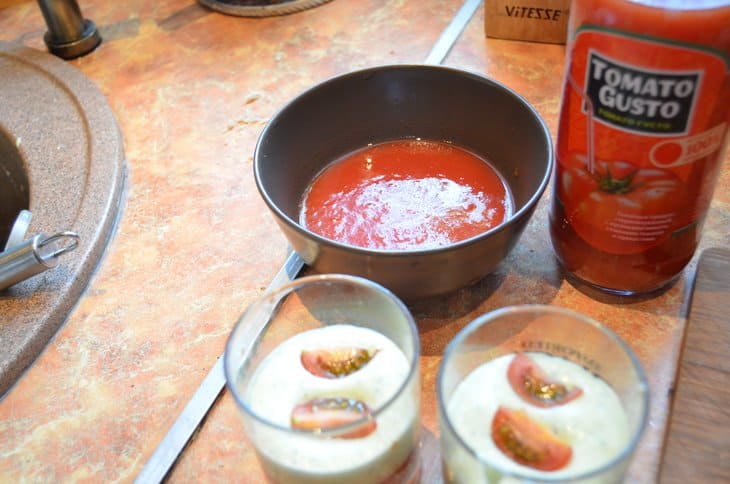 Cover generously with sauce.
Place a second layer of tomato bread.
Add the sauce to the top of the molds.
Place the molds in the refrigerator until serving.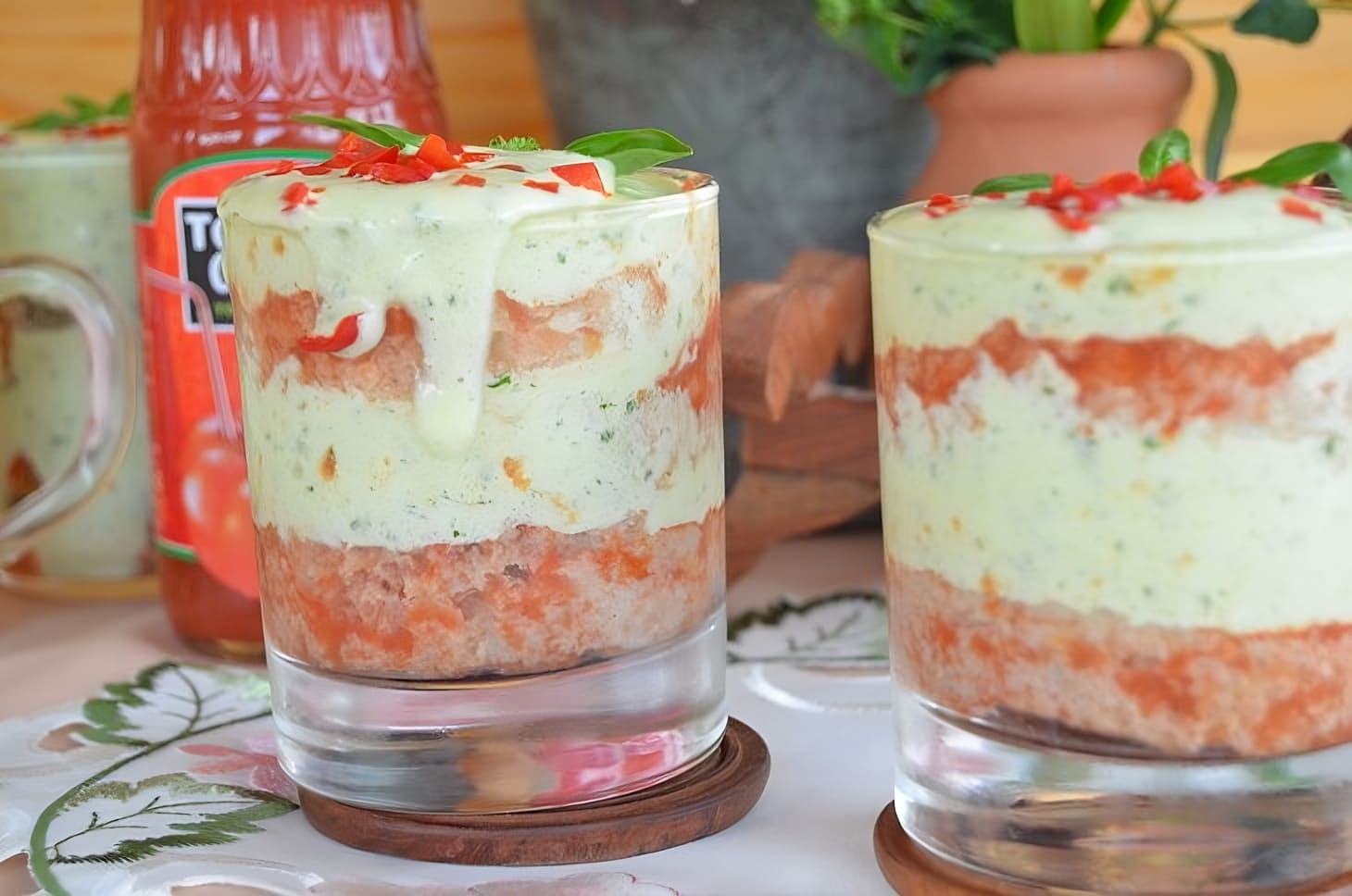 Before serving, garnish the tiramisu with finely chopped chili peppers and basil leaves.
Serve immediately!