You can make such homemade Turkish delight from any fruit or berry juice or even compote – it always turns out very tasty and fragrant.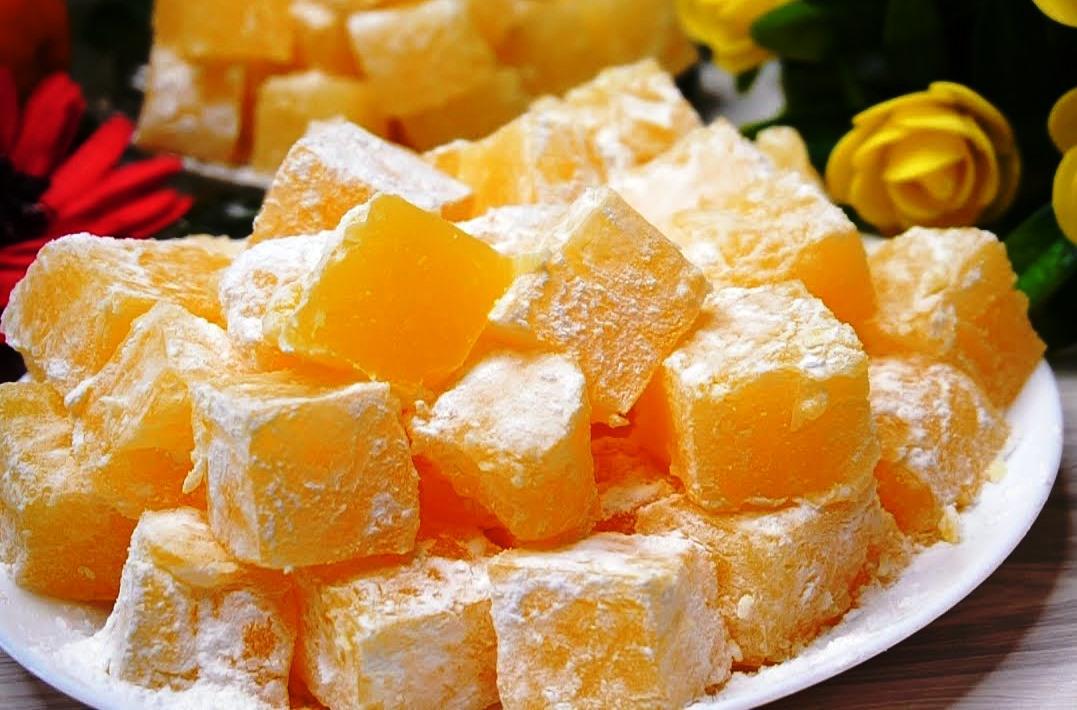 Ingredients:
water, 380 ml;
orange juice, 250 ml;
lemon juice, 3 tbsp;
corn starch, 140 gr;
sugar, 300 gr.
Sprinkles can be made with corn starch.
Instructions:
Mix water with orange juice, sugar and cornstarch and put the mass on the stove. Boil on a low heat until thick and then add the juice of the lemon, stir and cook further, while stirring.
When the mass becomes viscous, pour the mass into the form, quickly flatten it and put it in the fridge for 1 hour.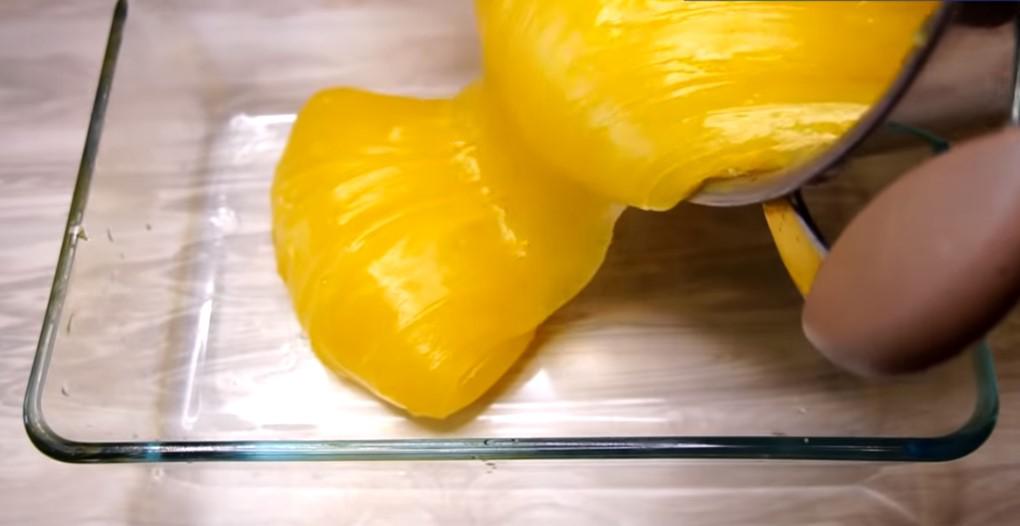 For the sprinkles, mix 3 spoons of cornstarch and powdered sugar.
Take out the mass, cut into portions, roll each one in the sprinkles and put it on a plate.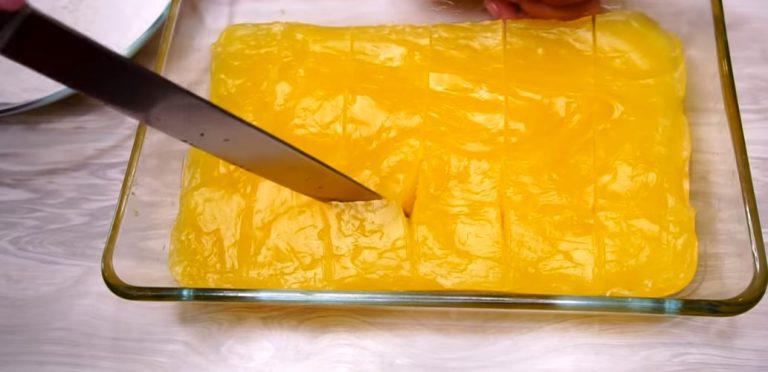 Store such a treat can be in a glass jar with a lid, or in any container in a cool place.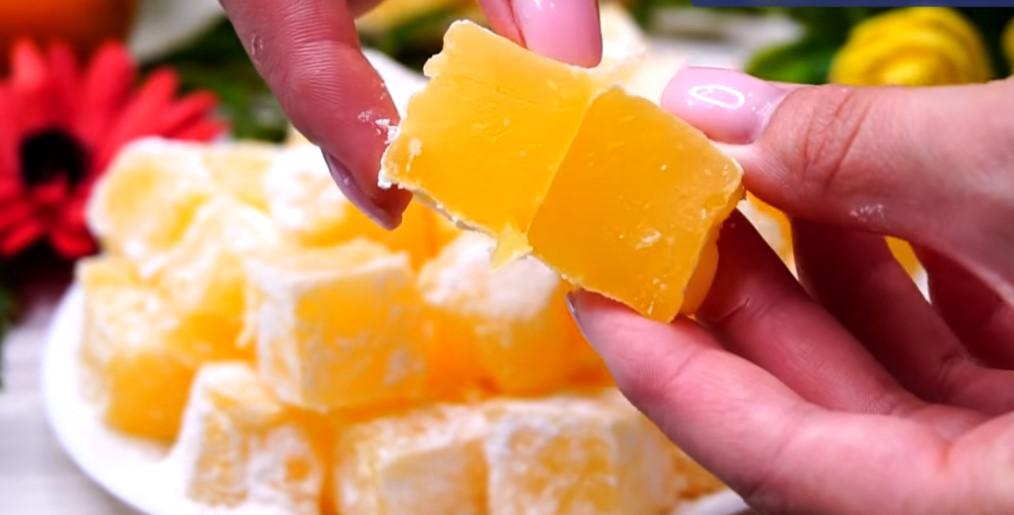 You can make lukum from a variety of sweet juices, compotes, and freshly squeezed juices.