This cheesecake, not including baking, is really ready in 5 minutes. It turns out very tasty, and you can experiment with the filling to your liking!
Ingredients:
cottage cheese, 400 g;
eggs, 3 pcs;
sour cream or plain yogurt, 60 g;
honey or sugar syrup, 80 gr;
corn starch, 60 gr;
salt, vanilla to taste;
any type of berries to taste, 100 gr.
Instructions
Preheat the oven to 180 degrees, the baking dish should preferably be 24 / 11 centimeters and grease it with butter and sprinkle with flour.
All the products must be at room temperature.
Mix the cottage cheese with the sour cream and eggs, salt, vanilla, honey or sugar syrup and starch. Mix the mass with a blender until homogeneous.
Tip: If you do not have any starch, then replace it with any flour to taste.
Spread the mass in the form. Smooth it out and add fresh or frozen berries to taste – strawberries, cherries, raspberries, etc. You can also take pieces of fruit.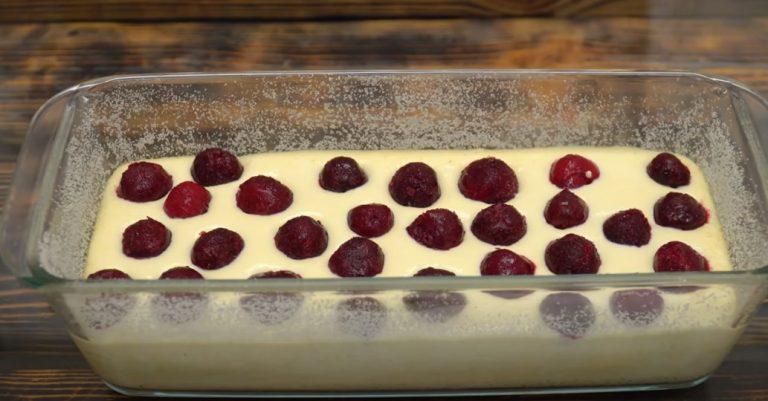 Bake for about 25 to 30 minutes until golden brown.
Leave the cheesecake in the form to cool and only then take it out of the form, sprinkle with powdered sugar and serve. You can make small casseroles in molds, children will definitely like it.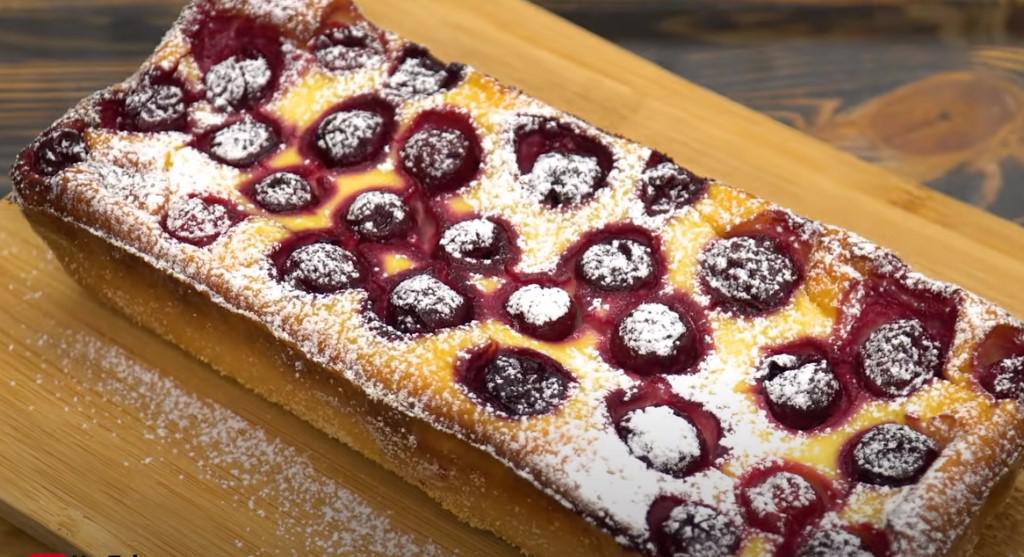 Bon appetit! Enjoy a delicious cheesecake without the time-consuming preparation!