Introducing a unique twist to traditional chicken casserole with this delicious and easy-to-make Chicken Tortilla Casserole. Packed with flavors of Mexican cuisine, this dish is perfect for introducing young eaters to new tastes. You can also make it in a slow cooker for added convenience. With layers of tender chicken, creamy sauce, refried beans, and melted cheese, this casserole is a crowd-pleaser that will surely become a family favorite.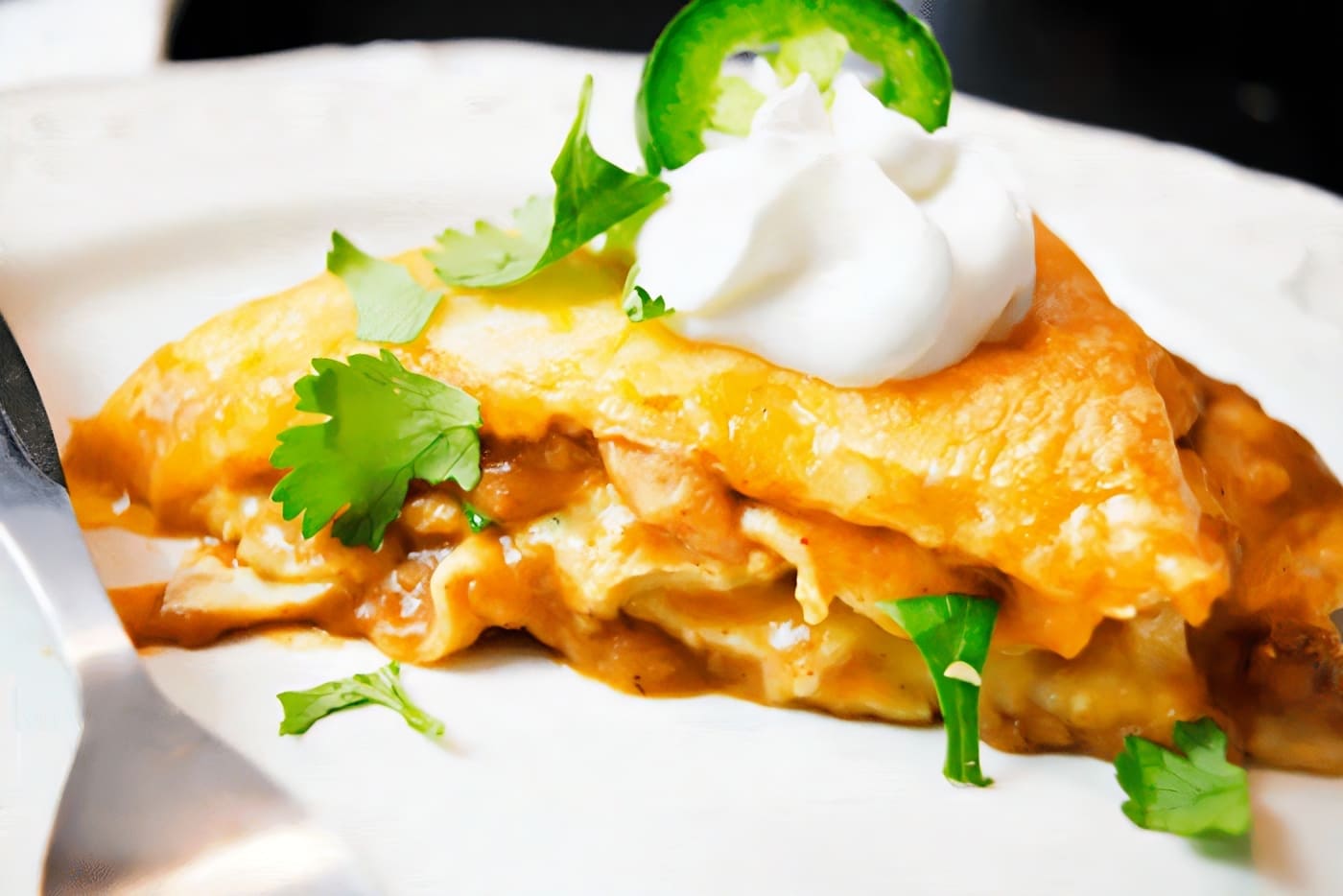 This Chicken Tortilla Casserole is a flavorful and comforting dish that brings together the bold flavors of Mexican cuisine in a unique and delicious way. It features tender chicken breasts cooked with onions, garlic, chili powder, cumin, and cream of chicken soup, layered with enchilada sauce, refried beans, and Mexican blend cheese. Baked until bubbly and golden, this casserole is then garnished with cilantro, sour cream, and jalapenos for an extra kick. Perfect for a weeknight dinner or for entertaining guests, this Chicken Tortilla Casserole is sure to impress.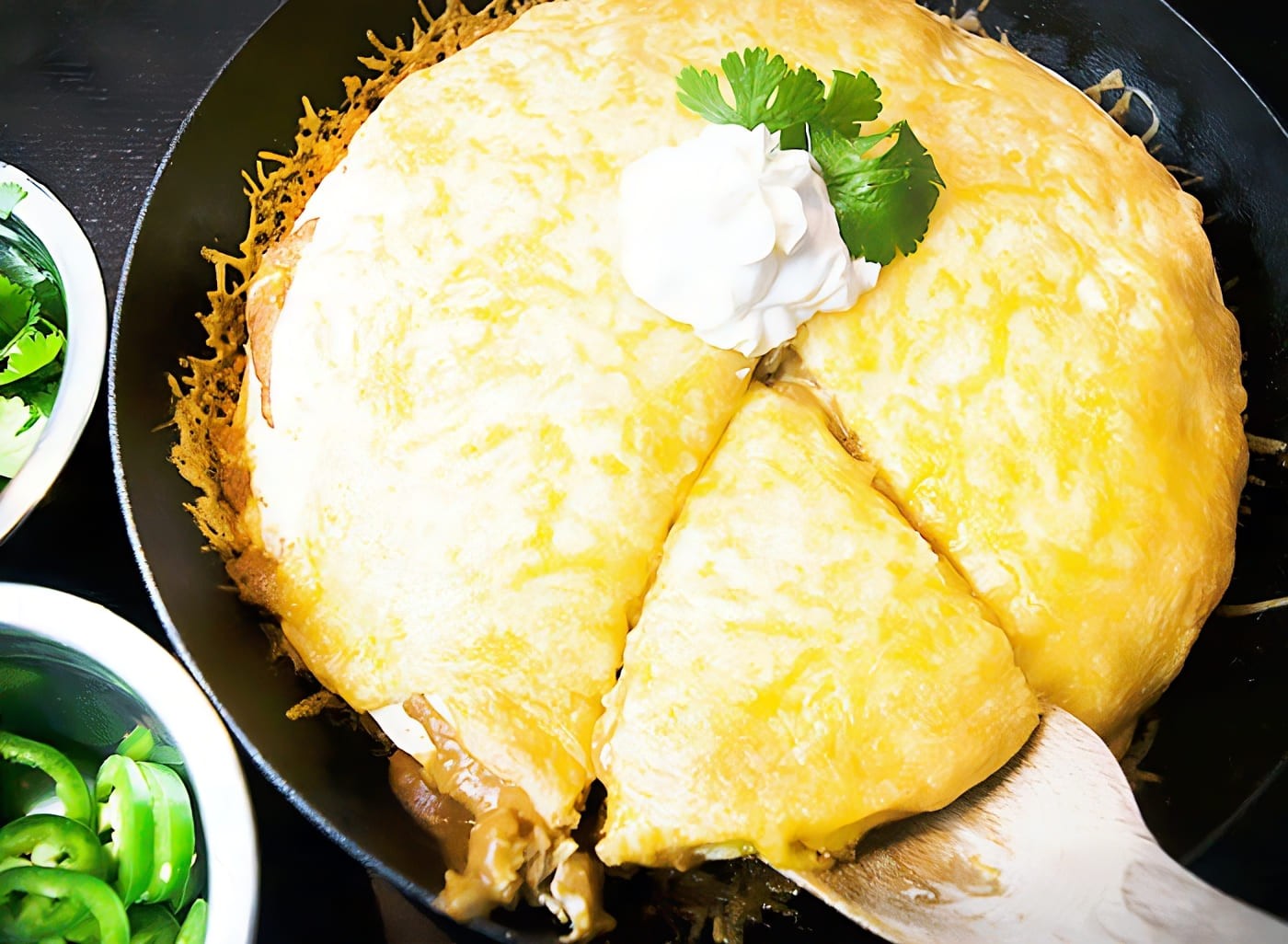 Ingredients:
2 tablespoons vegetable oil
2 boneless, skinless chicken breasts
1 small onion, chopped
2 cloves garlic, minced
1 teaspoon chili powder
½ teaspoon cumin
1 can cream of chicken soup
2 green onions, chopped
3 cups Mexican blend cheese, shredded, divided
1 can (14 ounces) enchilada sauce
1 can (14 ounces) refried beans
5 large flour tortillas
1 medium jalapeno, chopped
Cilantro, chopped, for garnish
Sour cream, for garnish
Instructions:
Preheat oven to 375°F.
In a large, oven-safe skillet, heat the oil over medium heat until shimmering. Add the chicken and cook each side until lightly browned. Chop the chicken into ¼ inch pieces and place into a large bowl.
In the same skillet, add the chopped onion and cook for one minute, then add the minced garlic and cook for 4 more minutes.
Add the cooked onions and garlic to the bowl with the chicken. Add chili powder, cumin, cream of chicken soup, chopped green onions, and 1 cup of shredded cheese. Mix until well combined.
In a separate dish, mix together enchilada sauce and refried beans.
To the skillet, place one tortilla, spread half of the chicken mixture over it, top with another tortilla, then add half of the bean mixture, and repeat the layering process. Finish with one final tortilla on top. Cover with the remaining shredded cheese.
Bake uncovered for 20 to 30 minutes, until the cheese has melted and the sauce is bubbling.
Garnish with chopped cilantro, sour cream, and chopped jalapeno, and serve warm.