This delicious homemade Enchilada Sauce recipe is quick and easy to make, using common ingredients that you probably already have in your pantry. Unlike authentic enchilada sauce, which requires hard-to-find dried chili peppers, this recipe uses readily available seasonings and spices to create a rich and flavorful sauce.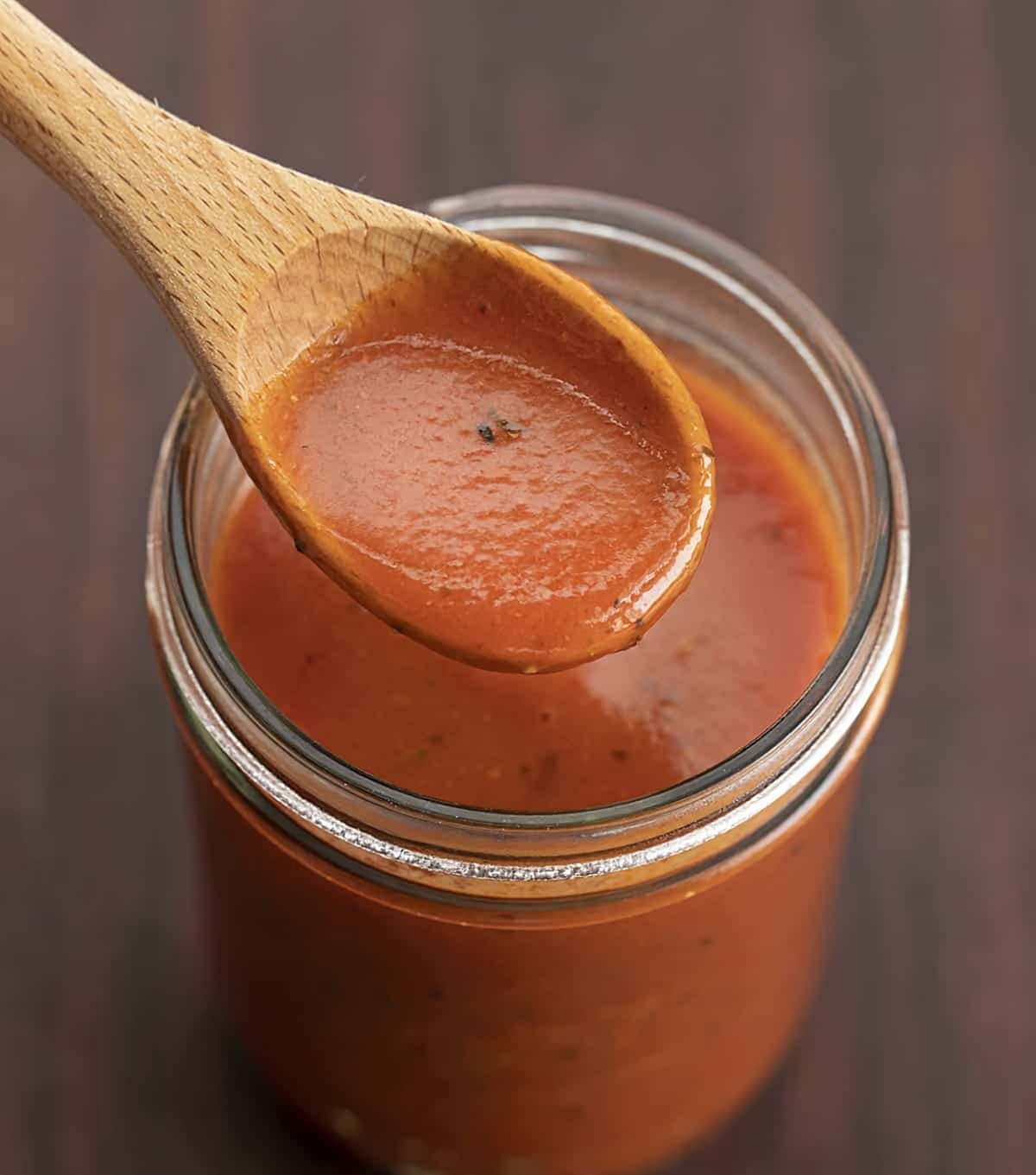 With just a few simple steps, you can have a batch of homemade enchilada sauce ready in about 10 minutes. Say goodbye to store-bought canned sauce and impress your family and friends with this homemade version!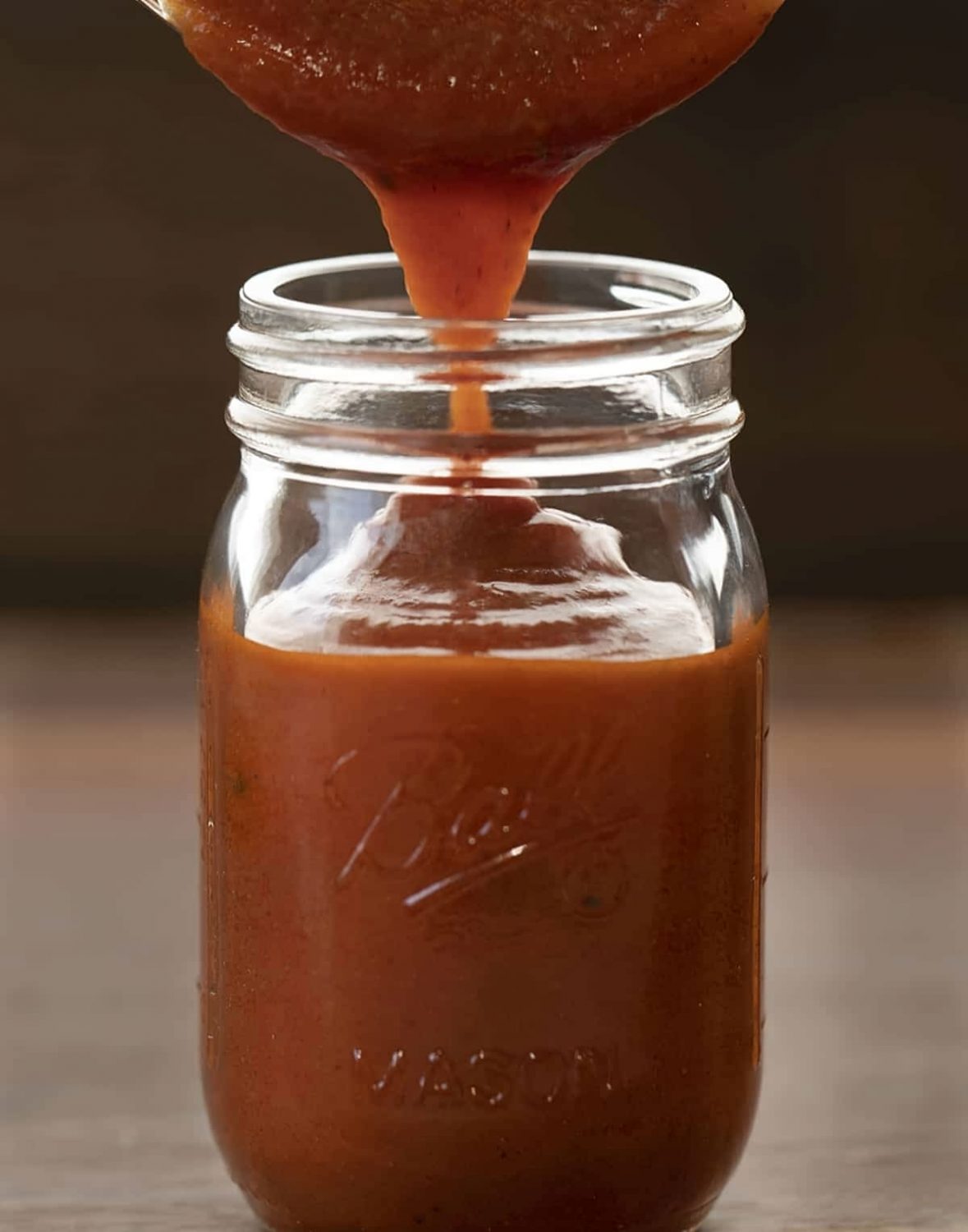 This Easy Enchilada Sauce recipe is a tasty alternative to store-bought canned sauce that can be made in no time. It's not an authentic enchilada sauce, but it's still delicious and doesn't require hard-to-find ingredients. This recipe uses all-purpose flour, tomato sauce, chicken broth (or vegetable broth), and a blend of seasonings and spices to create a flavorful sauce that's perfect for enchiladas, tacos, burritos, and more. The sauce is simmered to thicken, resulting in a rich and smooth consistency that's sure to elevate your Mexican-inspired dishes.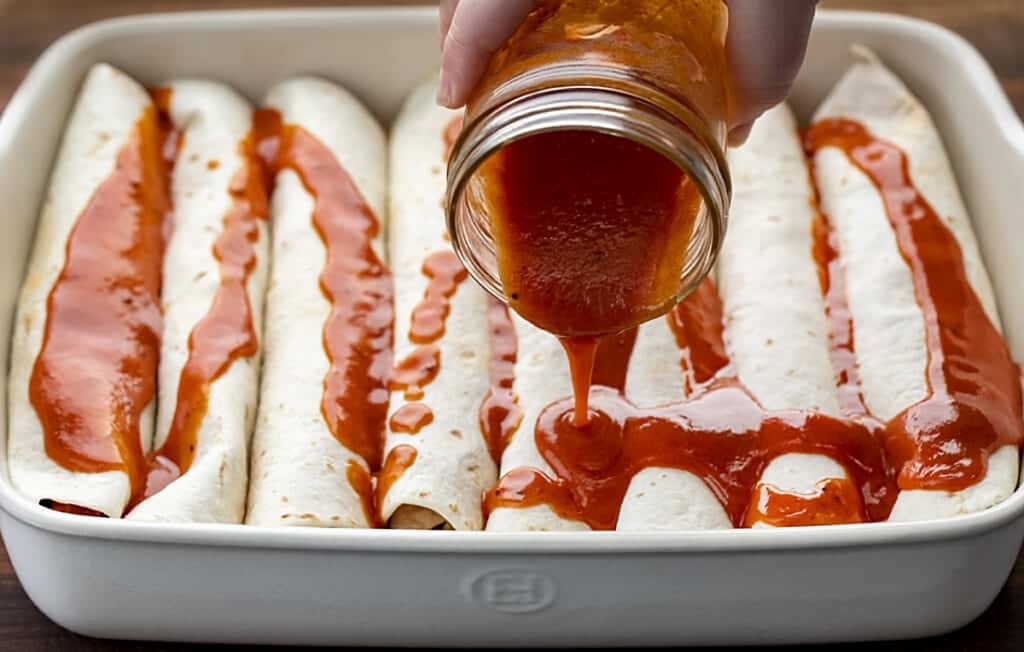 Ingredients:
3 tablespoons vegetable oil
2 tablespoons all-purpose flour
1 tablespoon chili powder
1 can (15 ounces) tomato sauce
1½ cups chicken broth, or vegetable broth
½ teaspoon kosher salt
½ teaspoon freshly ground black pepper
½ teaspoon garlic powder
¼ teaspoon cumin
¼ teaspoon dried oregano
Instructions:
In a medium saucepan over medium heat, add the vegetable oil, flour, and chili powder. Whisk together and cook for about 1 minute, or until fragrant.
Add in the tomato sauce, chicken broth (or vegetable broth), salt, pepper, garlic powder, cumin, and oregano. Whisk to combine.
Simmer the sauce, whisking occasionally, for about 6-8 minutes, or until thickened to your desired consistency.
Remove from heat and let the sauce cool slightly before using it in your favorite Mexican-inspired dishes.
Store any leftovers in an airtight container in the refrigerator for up to five days, or freeze for up to three months.