Unusual, but very tasty and beautiful jelly made of red bell peppers the Ukrainian chef offers to make. Yes, from peppers! Jelly from peppers is a great idea for the festive table, which is suitable for canapés and meat dishes.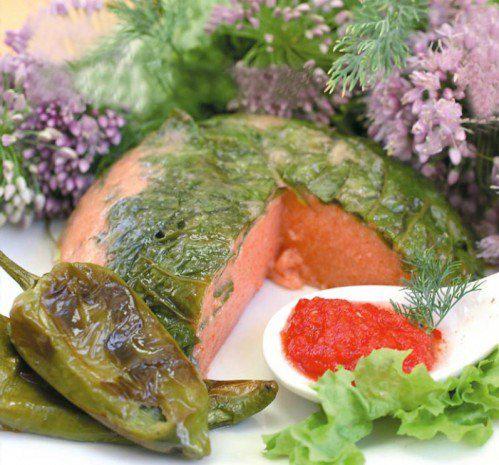 Ingredients
Red bell peppers 6 pcs.
30% cream 200 ml
Gelatin 5g
Paprika 1 tsp.
Spinach leaves 1 pt.
Salt To taste
Pepper To taste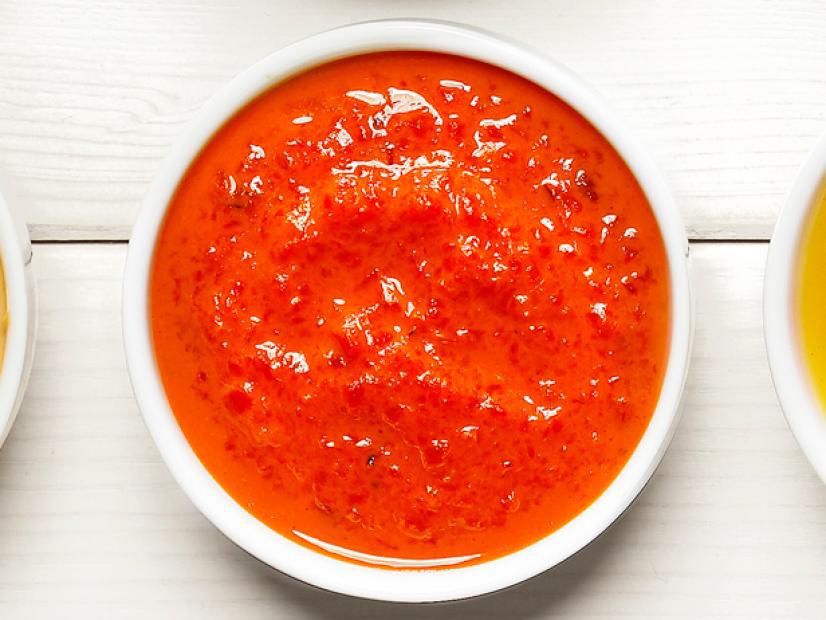 Instructions
Scald the peppers with salted boiling water, remove the skin, shred in a blender, add the paprika and pre-soaked gelatin.
Whip cream, pour it into pureed peppers, mix gently, salt and pepper.
Scald the spinach, put it into a deep mould, pour the cream and pepper mixture on top.
Leave in fridge overnight.
Serve with non-spicy ajika.