The salad is very juicy and rich thanks to the dressing and the use of fresh vegetables.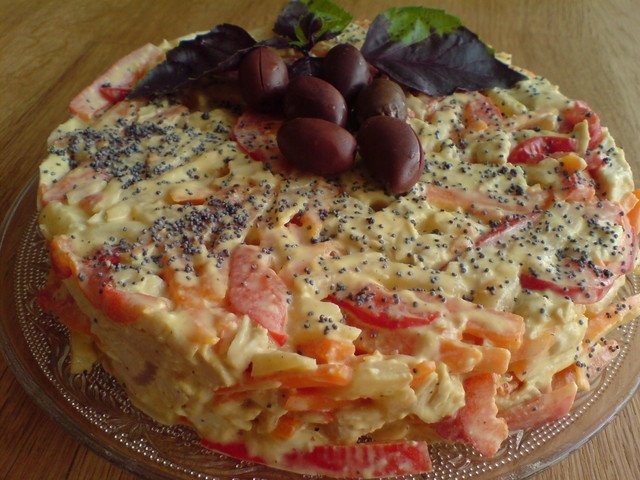 INGREDIENTS
celery/root 150 gr.
carrot 150 g.
red pepper 150 gr.
chicken breast 200 gr.
salt / pepper ,
Olive oil 1 tbsp.
mayonnaise 100 gm
garlic
curry 1/2 tsp.
poppy seeds ,
black olives,
basil.
STEP BY STEP RECIPE
Cut vegetables in equal slices.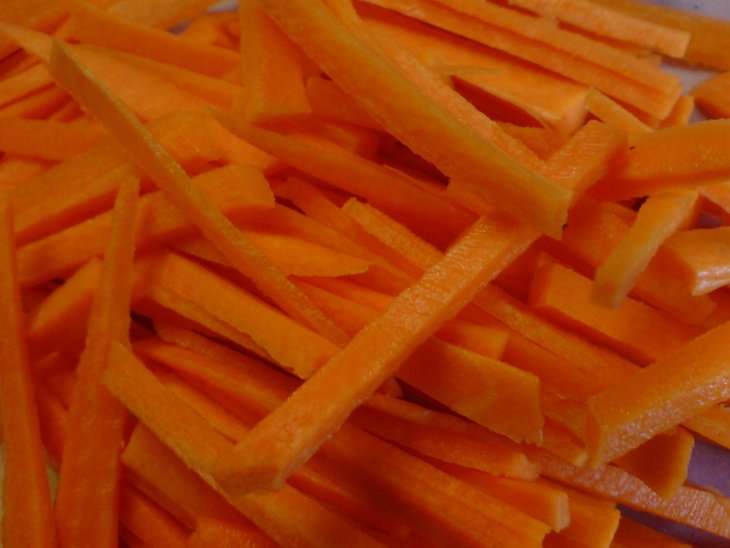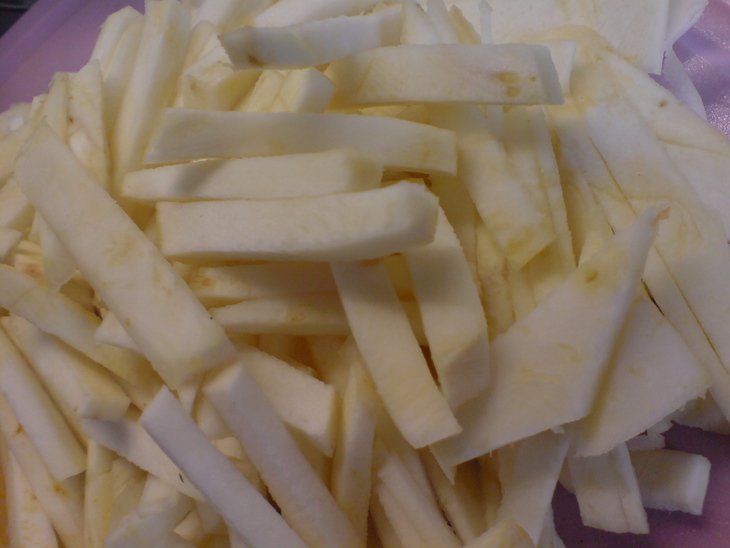 Dip the vegetables in boiling salted water and blanch for about 2 minutes, drain the water, cool the vegetables completely.
Meanwhile, quickly fry the chicken breast in olive oil, seasoning, cool, cut into slices.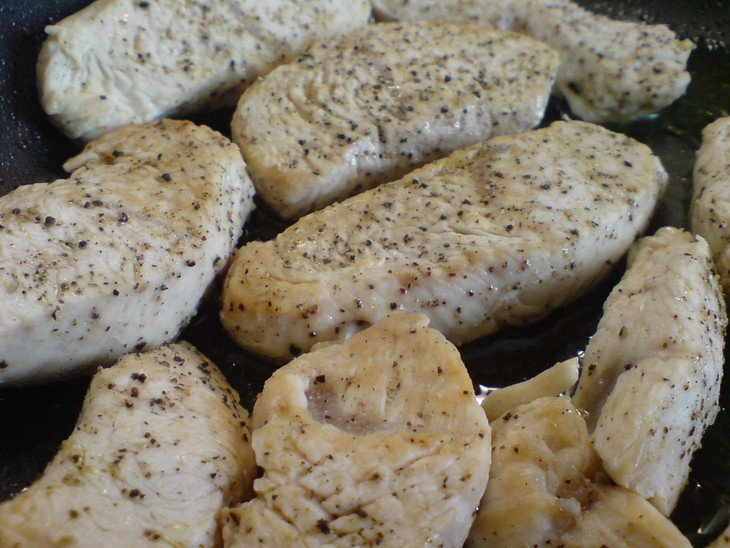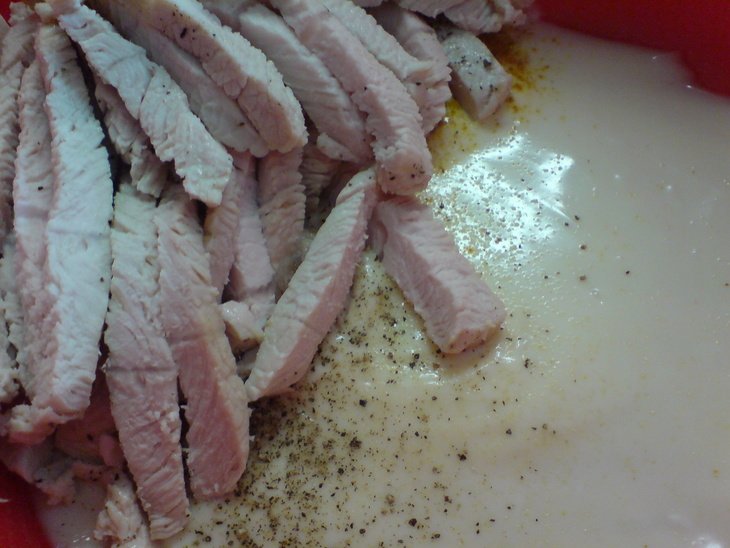 Combine the vegetables with the meat and mayonnaise in a 20 cm. form, season, tuck tightly, and place in the refrigerator for 30 minutes.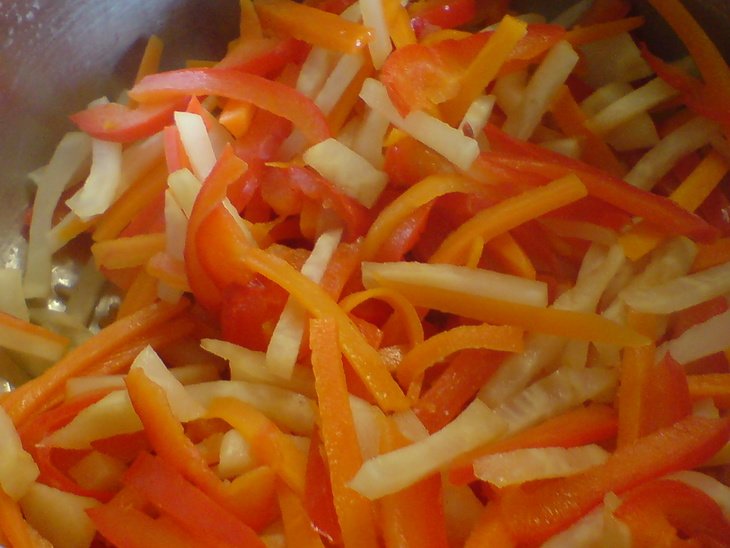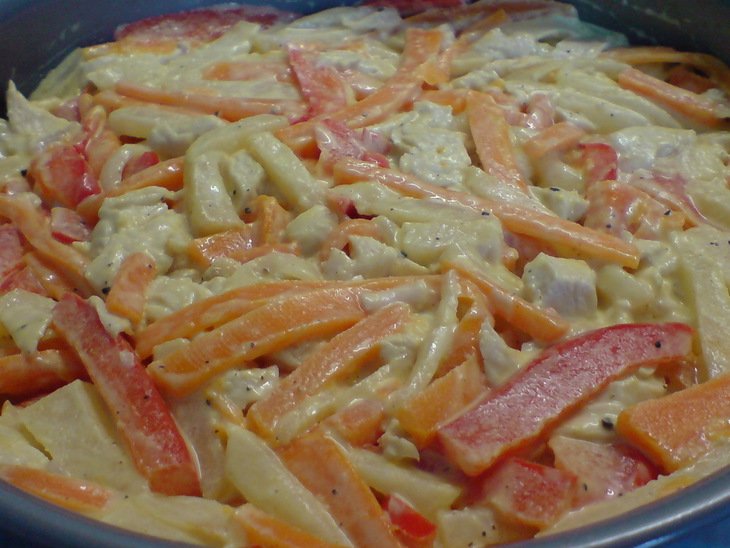 Then sprinkle with poppy seeds, garnish with olives and basil.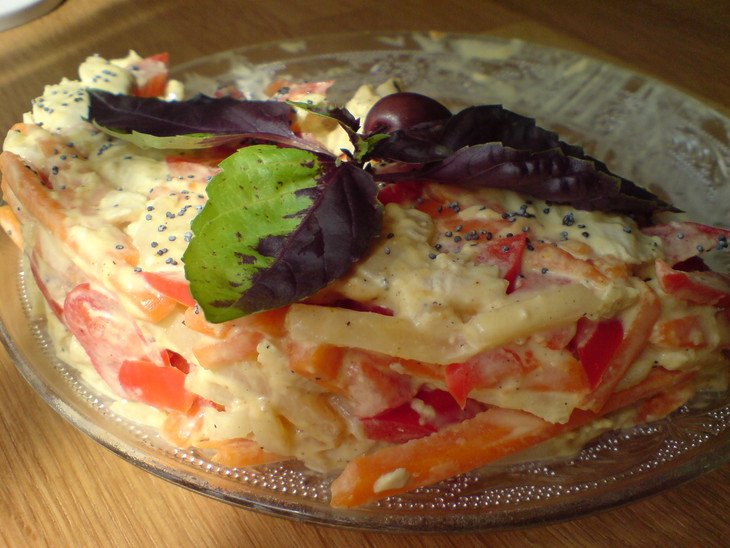 Now enjoy…