Carrot Delight Loaf is a simple yet delightful quick bread recipe, perfect for breakfast, brunch, or gifting to loved ones. With the warm flavors of carrots, cinnamon, and nutmeg, it's a treat for all seasons.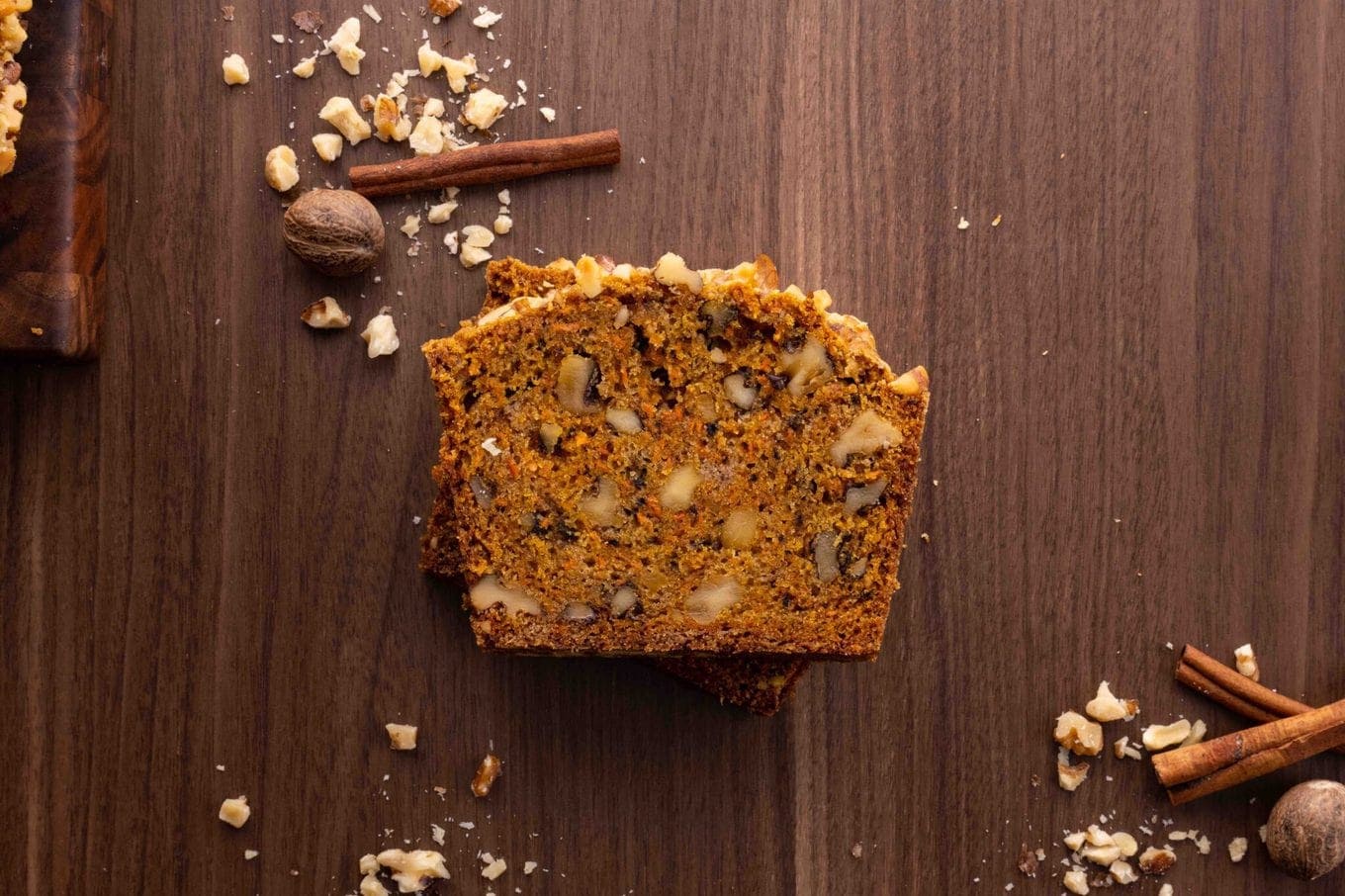 Introduction
Quick breads are a versatile and delectable addition to any breakfast or brunch spread. They're also a delightful homemade gift for friends and family. Among the variety of quick breads, Carrot Delight Loaf stands out with its blend of flavors and ease of preparation. Whether you're serving it for breakfast or as a dessert, this moist and flavorful loaf is sure to please.
Versatile Year-Round Treat
From the cozy fall season with its Pumpkin Breads to summer's favorite Banana Breads, quick breads are a year-round indulgence. Carrot Delight Loaf perfectly fits this tradition, offering a scrumptious option for every season. Whether you're enjoying it fresh from the oven or saving it for later, this carrot-based quick bread delivers a comforting experience.
Carrot Cake Flavors, Minus the Frosting
Carrot Delight Loaf embodies the classic flavors of Carrot Cake without the need for rich frosting. It's an excellent choice for breakfast, and if you desire an extra layer of sweetness, you can always add frosting later. This loaf is particularly delightful for Easter morning, allowing you to bake it while your loved ones explore their baskets. Its savory profile balances out the candy-filled festivities that often follow.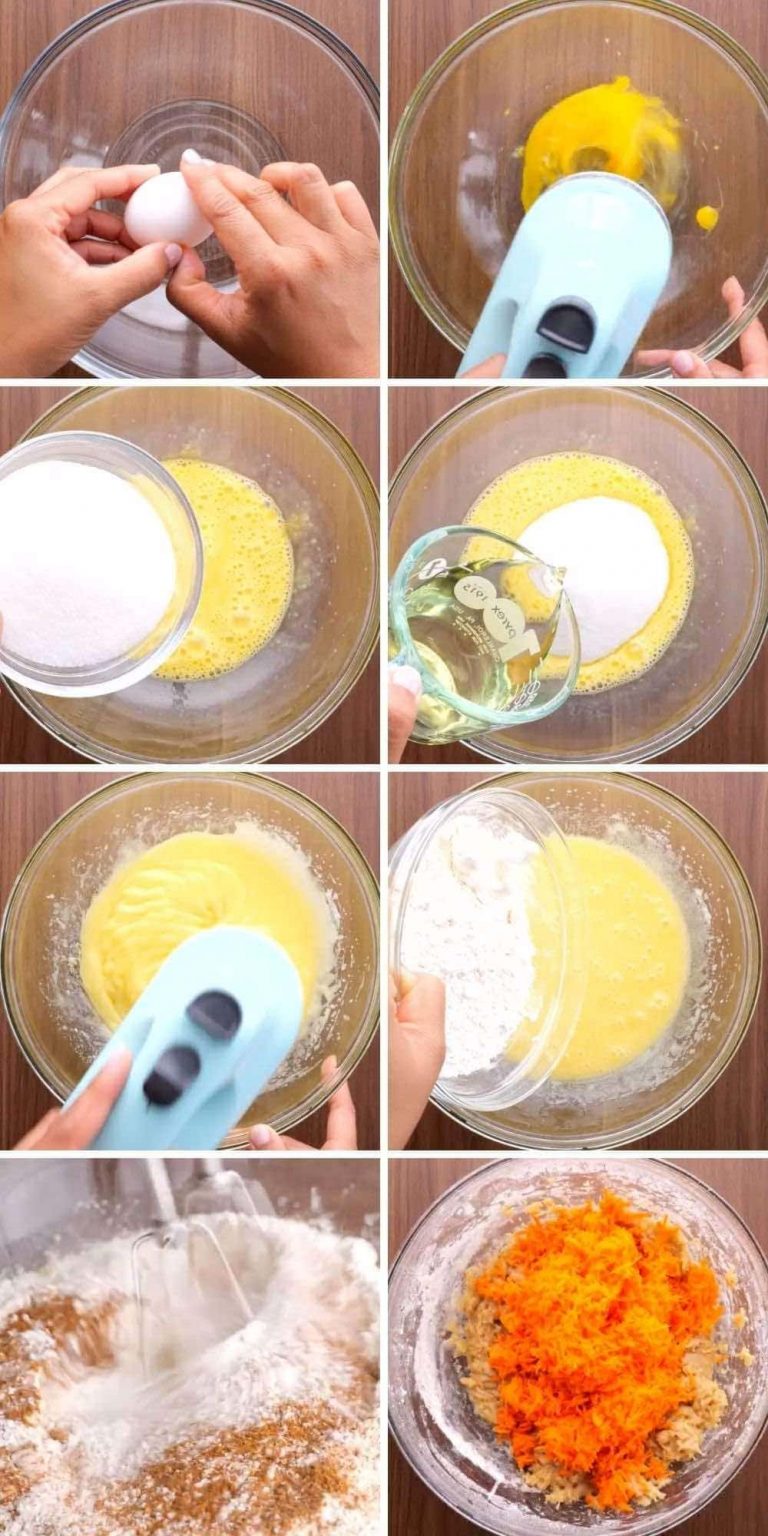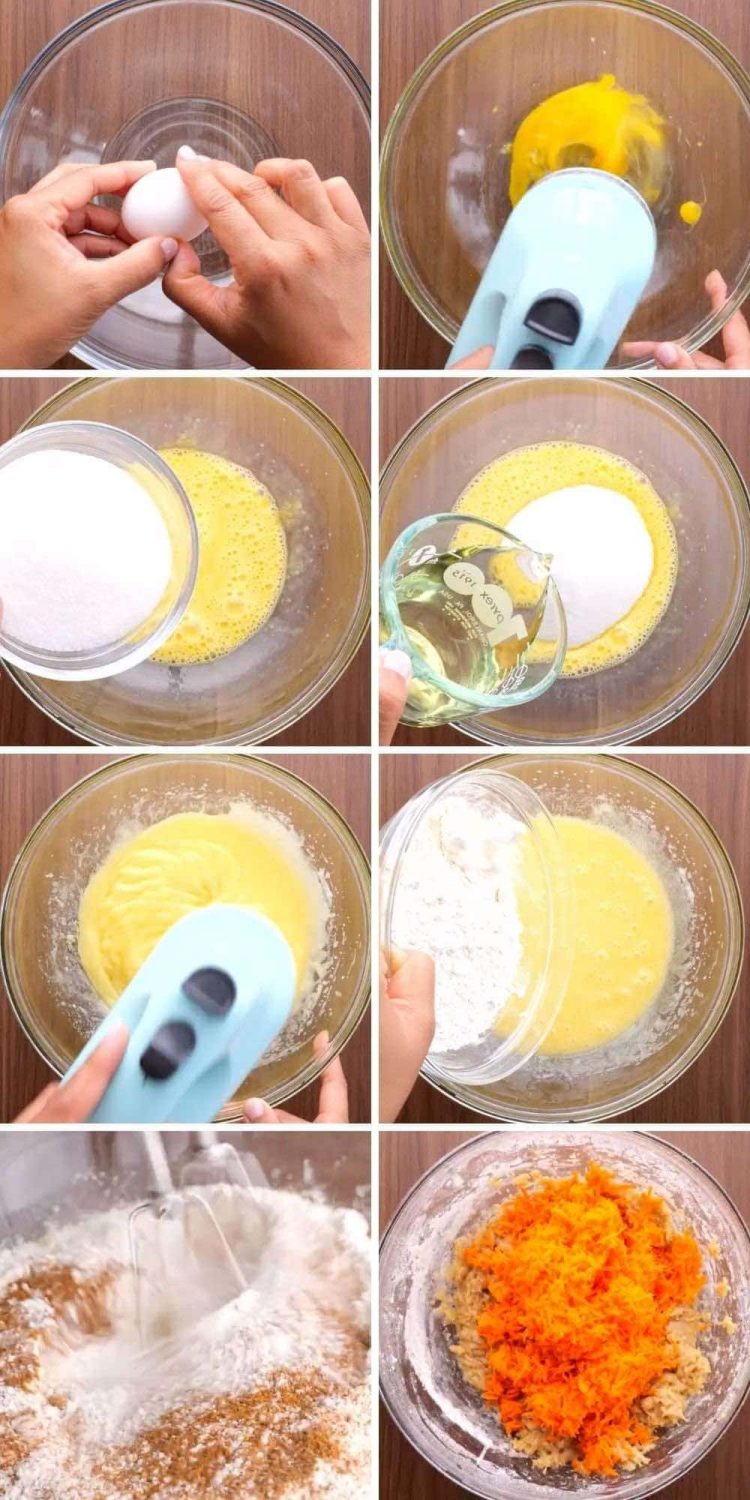 Healthier Twist with Zucchini and Applesauce
For a healthier twist on Carrot Delight Loaf, consider incorporating zucchini and substituting the oil with applesauce. This modification adds a touch of variety and reduces the overall fat content. Top it with a spread of Greek yogurt instead of butter for an extra protein boost.
Elevate Your Easter Brunch
If you're hosting an Easter Brunch, consider baking this loaf in a bundt pan for an elevated and festive presentation. A dusting of powdered sugar, post-cooling, adds a touch of elegance. For an even more spring-themed look, use cardboard stencils in the shape of rabbits or flowers to create charming designs.
Tips for Baking Success
To determine if your loaf is fully baked, insert a toothpick into the center. If it comes out clean, the bread is ready to be removed from the oven.
Before adding grated carrots to the batter, allow them to drain slightly on paper towels. This step helps absorb excess moisture without drying out the carrots.
If you don't have baking spray, regular cooking spray combined with a dusting of flour in the loaf pan will do the trick.
After baking, transfer the loaf from the pan to a wire rack for cooling. This prevents overcooking and maintains the loaf's moisture.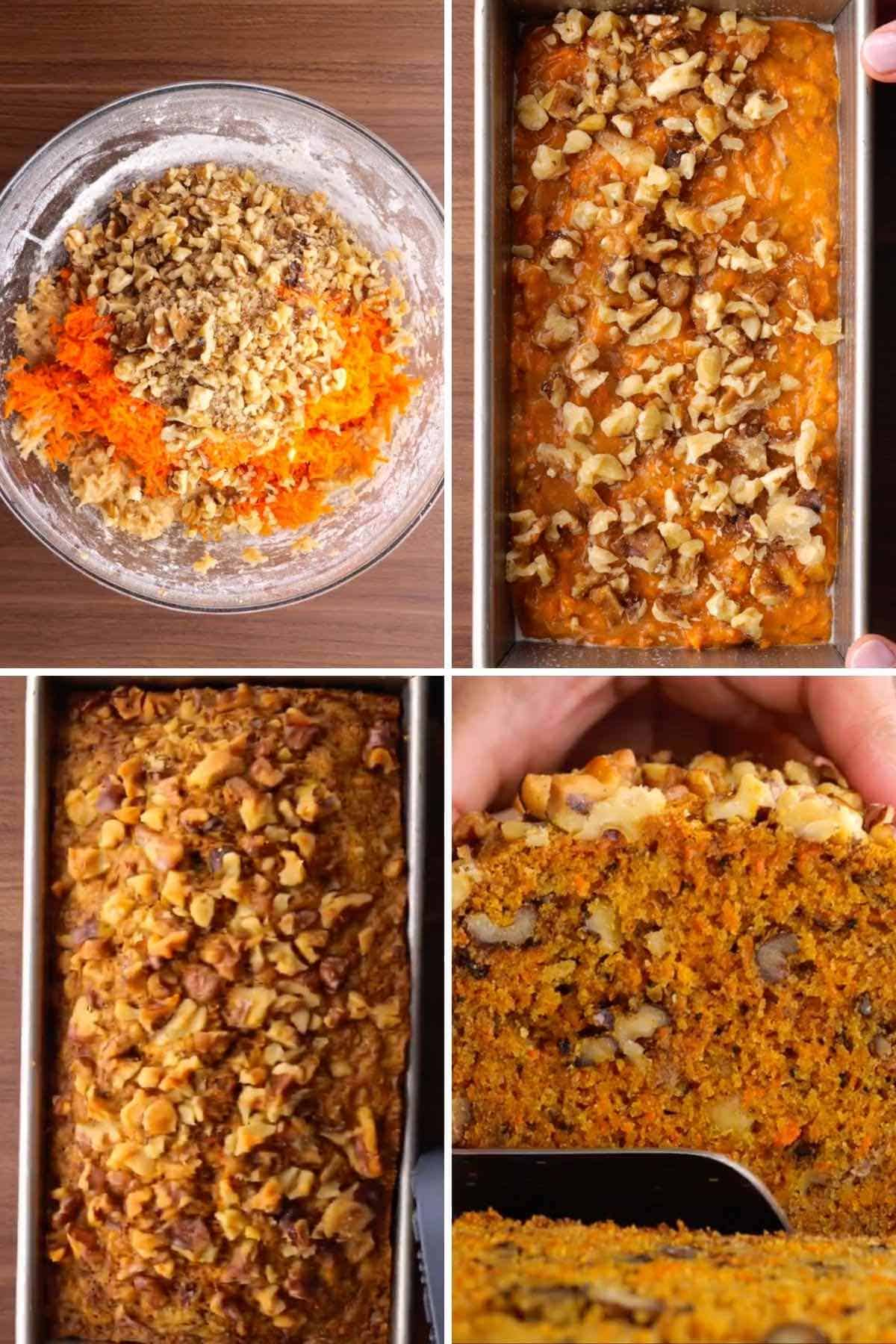 Frequently Asked Questions
Can I Make Carrot Muffins with This Batter?
Absolutely! Transform the batter into Carrot Muffins by dividing it among a lined 12-cup muffin tin. Bake for approximately 18-20 minutes.
What Other Ingredients Can I Add to Carrot Bread?
You can replace walnuts with pecans or introduce additional elements like chocolate chips or dollops of cream cheese.
What Toppings or Frosting Complement Carrot Delight Loaf?
For a dessert twist, spread Cream Cheese Frosting over the cooled loaf. Take it to the next level of indulgence by drizzling Salted Caramel Sauce on top.
How Can I Make Apple Carrot Bread?
To enhance the natural sweetness of carrots, reduce the oil to 2 tablespoons and add 1/3 cup of applesauce and 1/2-1 cup of grated apples to the batter. Bake as usual.
How Do I Create a Streusel Topping for Carrot Bread?
Elevate your loaf with a simple sweet topping. Mix 1/4 cup of flour, 3 tablespoons of brown sugar, 1/2 teaspoon of cinnamon, and 2 tablespoons of melted butter. Combine until crumbly and sprinkle over the batter before baking.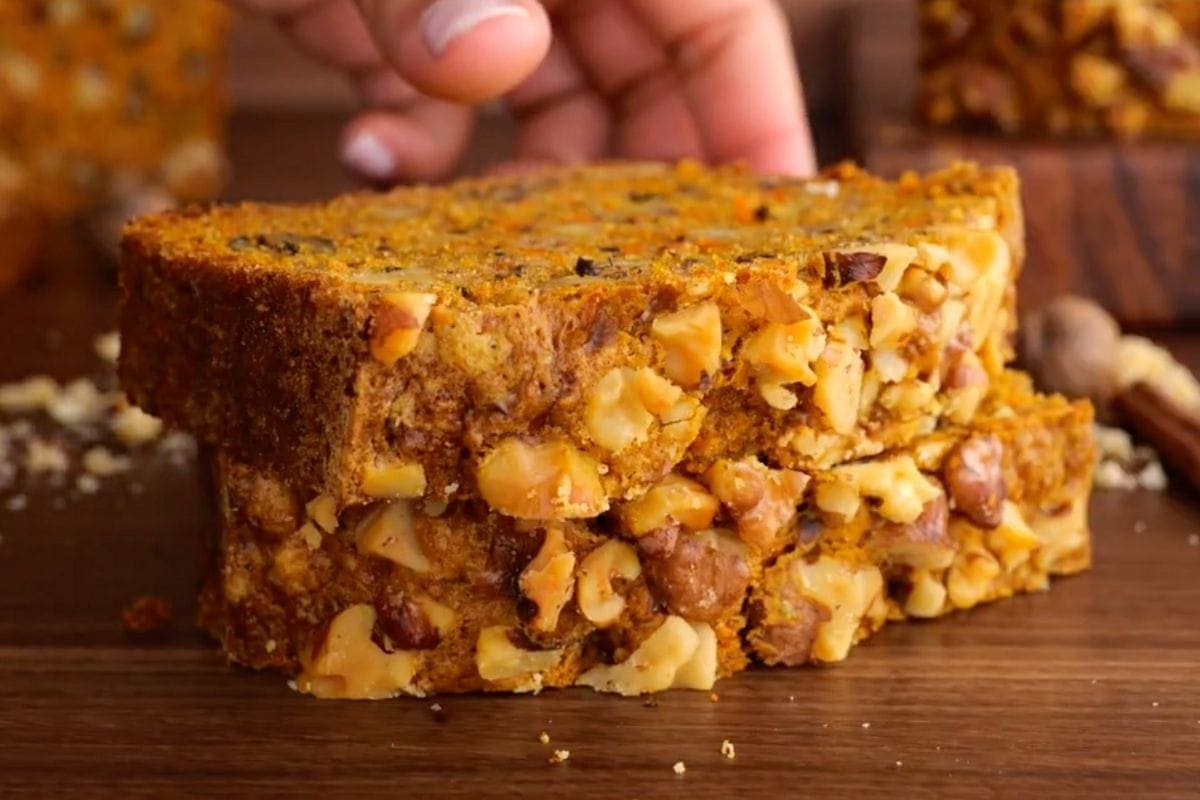 Storing Your Carrot Delight Loaf
Serve: After enjoying your Carrot Delight Loaf, cover it in an airtight container. Store it in a cool, dry place for up to 1 week.
Store: To keep your loaf fresh, store it in the refrigerator, sealed tightly, for about 2 weeks.
Freeze: If you'd like to save some for later, wrap your loaf securely in plastic wrap and aluminum foil or transfer it to an airtight container. It can be frozen for up to 3 months. When you're ready to enjoy it again, reheat it directly from the freezer in the oven, covered with foil.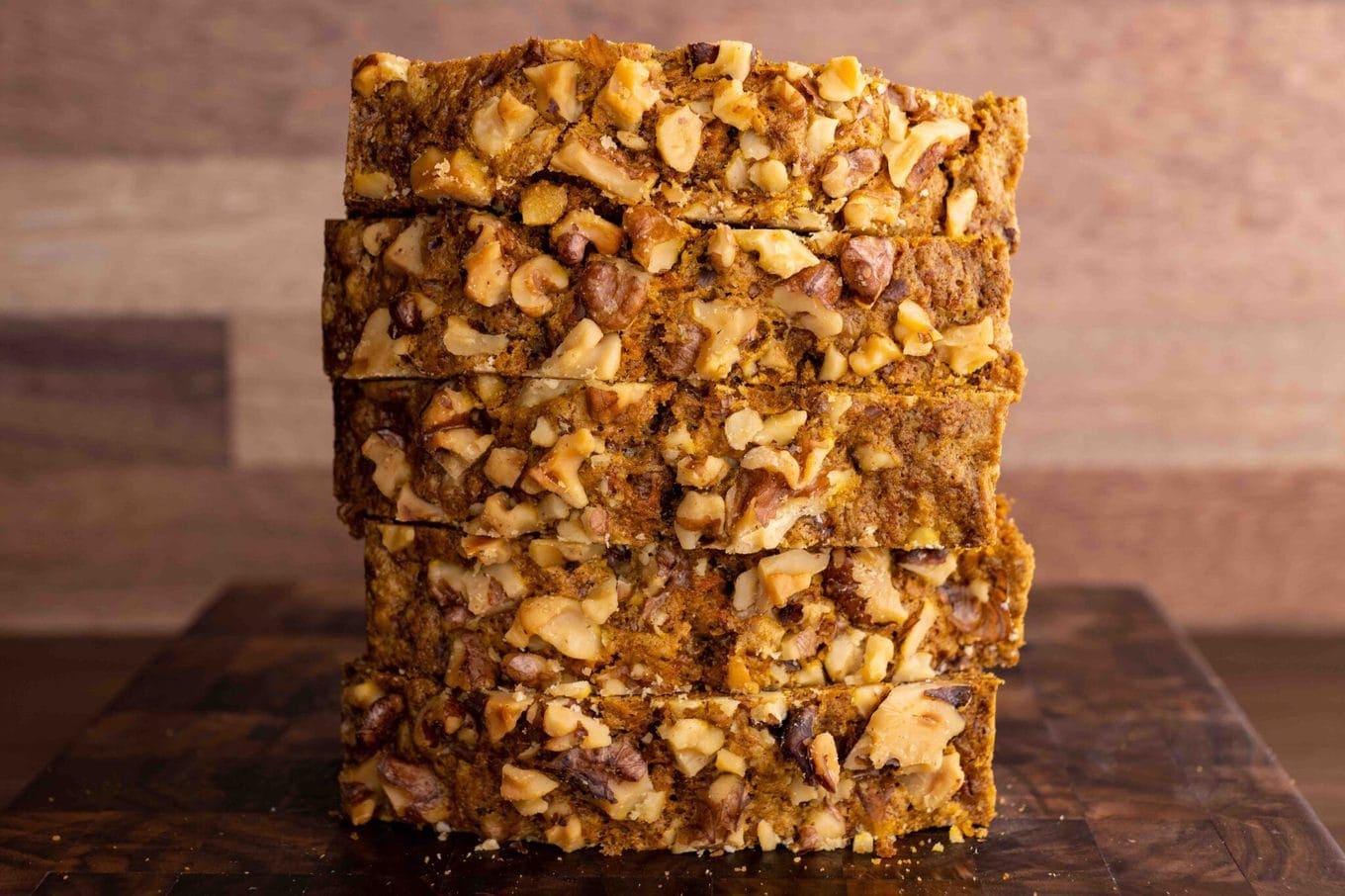 How to Make Carrot Delight Loaf
Ingredients:
2 large eggs
1 cup sugar
2/3 cup vegetable oil
1 1/2 cup flour
3/4 teaspoon baking soda
1 teaspoon cinnamon
1 teaspoon nutmeg
1/2 teaspoon salt
1 1/2 cups carrots, shredded
1 1/2 cups walnuts, chopped
Instructions:
Preheat your oven to 350 degrees.
Beat the eggs.
Mix in the sugar and vegetable oil. Add the flour, baking soda, cinnamon, nutmeg, and salt, and beat well.
Stir in the shredded carrots and 1 cup of the chopped walnuts.
Grease a 9-inch by 5-inch loaf pan and pour in the batter. Top it with the remaining chopped walnuts.
Bake for 1 hour. To check for doneness, insert a toothpick; if it comes out clean, the loaf is done. If batter sticks to the toothpick, continue baking until done.
Remove from the oven and allow the loaf to cool for 10 minutes before removing it from the pan.