Fluffy, flavorful kefir pancakes with apples are very simple and delicious. These kefir pancakes with apples are a great breakfast or a quick dessert. To cook fritters is very simple and fast, and they are eaten even faster – they are very tender and delicious!
Cuisine: Ukrainian
Cooking Time: 15 min
Amount: 6 servings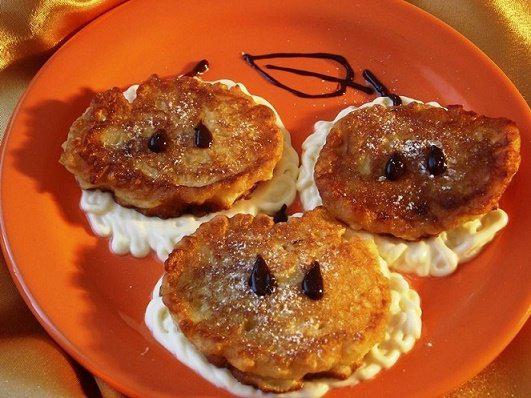 Ingredients
Kefir 500 ml
Egg 2 pieces
Sugar 50g (2 tablespoons)
Leavening agent 5 g (1 teaspoon)
White wheat flour 320 g (2 cups)
Apples 600 g
Sunflower oil 100 ml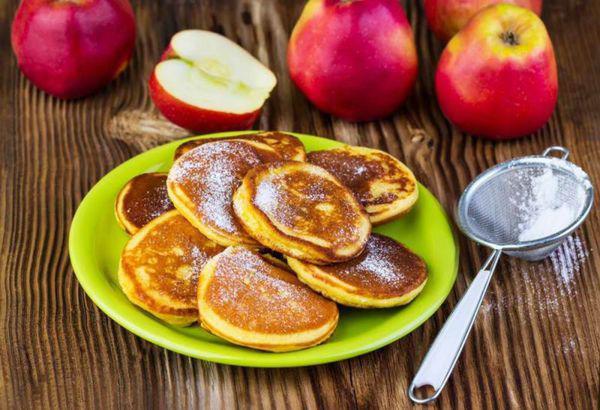 Recipe for kefir pancakes with apples
Step 1. To prepare the mass for the kefir pancakes, beat the eggs and sugar, add the kefir, flour and baking powder. Stir well to prevent lumps.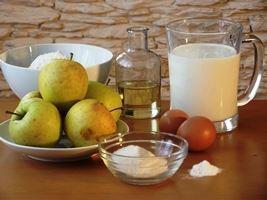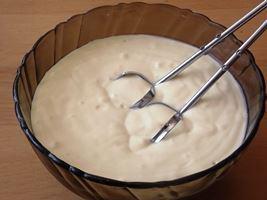 Step 2. Peel the apples for kefir pancakes, grate them on a coarse grater. Add the grated apples immediately to the pancake batter, so that they do not darken.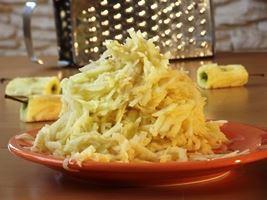 Step 3. Pour sunflower oil in a pan with a layer of about 1 cm, heat it to 180 degrees (you can check with a kitchen thermometer – see photo, or bake one test pancake: it should be evenly golden all over, first on one side, then after flipping it over – on the other side and greasing the inside).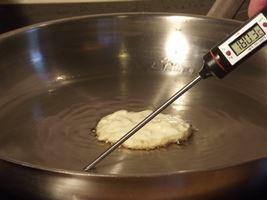 Step 4. Using a tablespoon, place the mixture in batches on the frying pan and fry the pancakes with apples until tender (about 30-40 seconds on each side).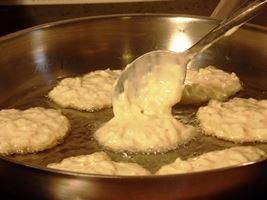 Step 5: Serve with powdered sugar, sour cream, honey or vanilla sauce.