The soup is so warming, creamy and delicious! I recommend trying it!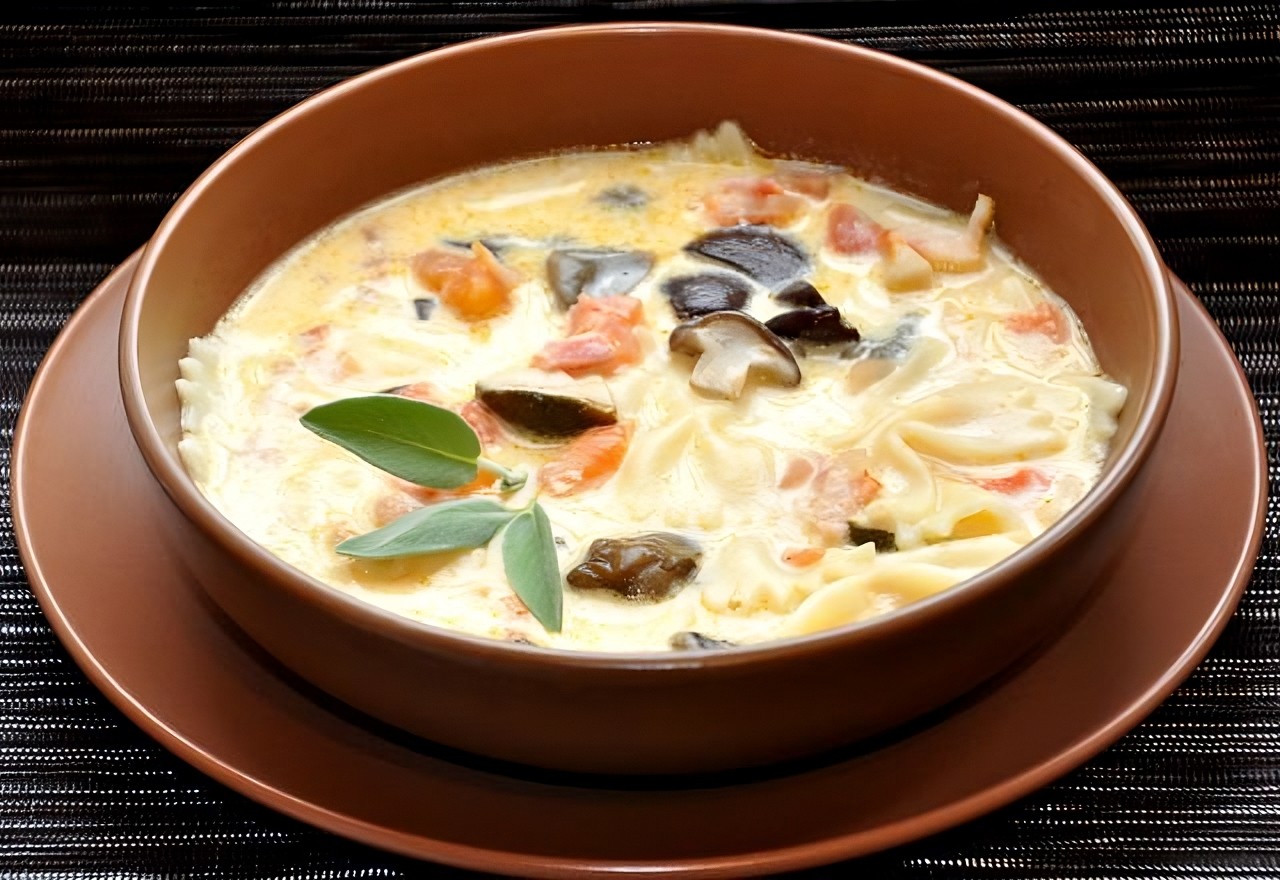 INGREDIENTS
tomatoes – 3 pcs
butter – 60 gr
champignons or white mushrooms – 150 g (I used a mix of wild mushrooms)
Ham – 100 g (I used bacon)
chicken broth – 1 l
farfalle – 150 g (or other not large pasta)
flour – 1 tbsp.
egg yolks – 2 units
cream – 100 ml. (any fat content)
salt
pepper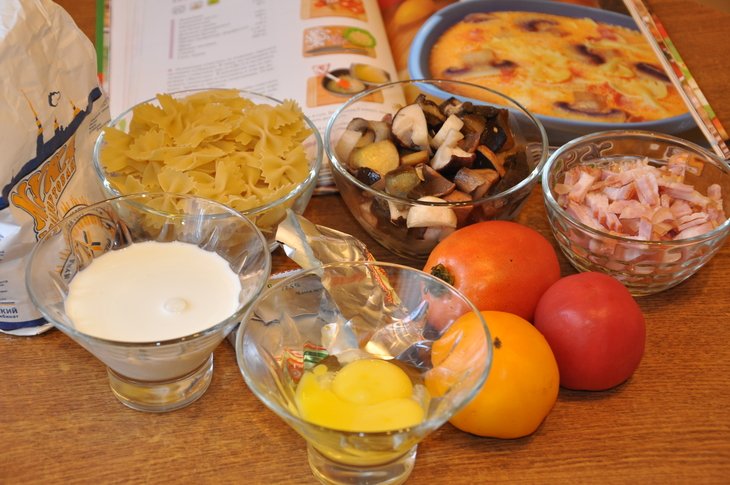 STEP BY STEP RECIPE
Peel the tomatoes and cut them into small cubes. In a bowl of a multicooker put butter (20 g) and turn on "Baking" mode. Put the tomatoes in the heated oil and stew, stirring, for 15 minutes. Turn off the mode manually.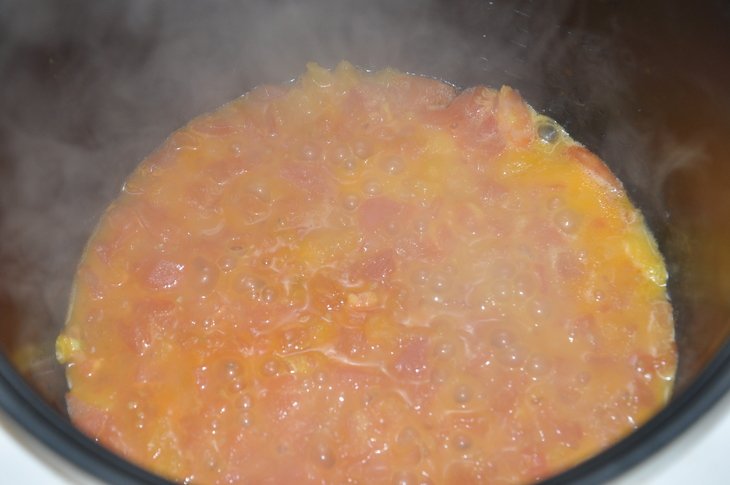 Peel and chop the mushrooms, not too finely. Dice the ham or cut it into thin long slices. Add the mushrooms and ham to the bowl with the tomatoes.
Pour in the hot chicken broth, add the pasta and cook in the "Stew" mode for 30 minutes (here you need to consider the type of pasta you are using and perhaps add it later, so that it does not boil over).
5 minutes before the end of cooking, pour a little broth into a small bowl, thoroughly mix the flour (to avoid lumps), egg yolks and the remaining butter (should be the consistency of liquid sour cream) and pour into the soup, stir. Cook for 5 more minutes. Turn off the mode.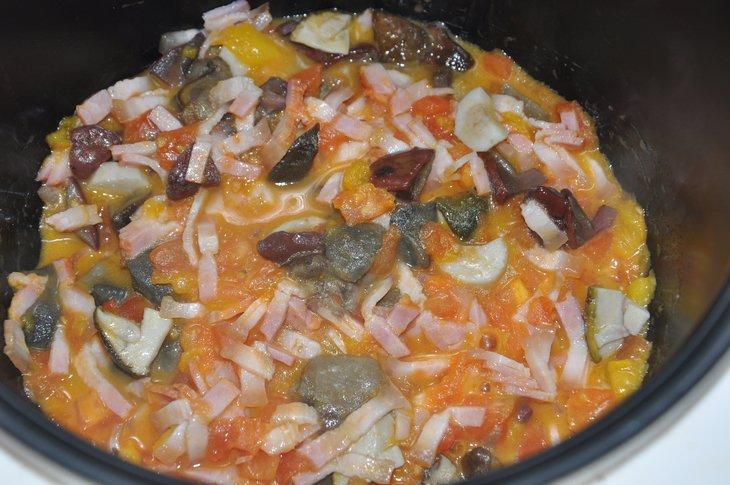 The finished hot soup is salted and peppered, topped with cream, stirred and served immediately.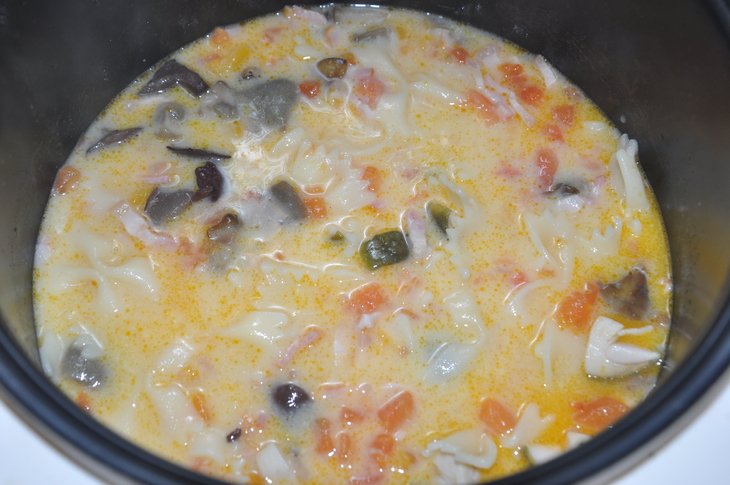 Enjoy your meal!