Indulge in the decadent delight of Millionaire's Bars, also known as caramel shortcake or caramel squares. This recipe is composed of three parts: the homemade shortbread cookie crust, the smooth caramel filling, and the semi-sweet chocolate topping that makes this treat deserving of its name.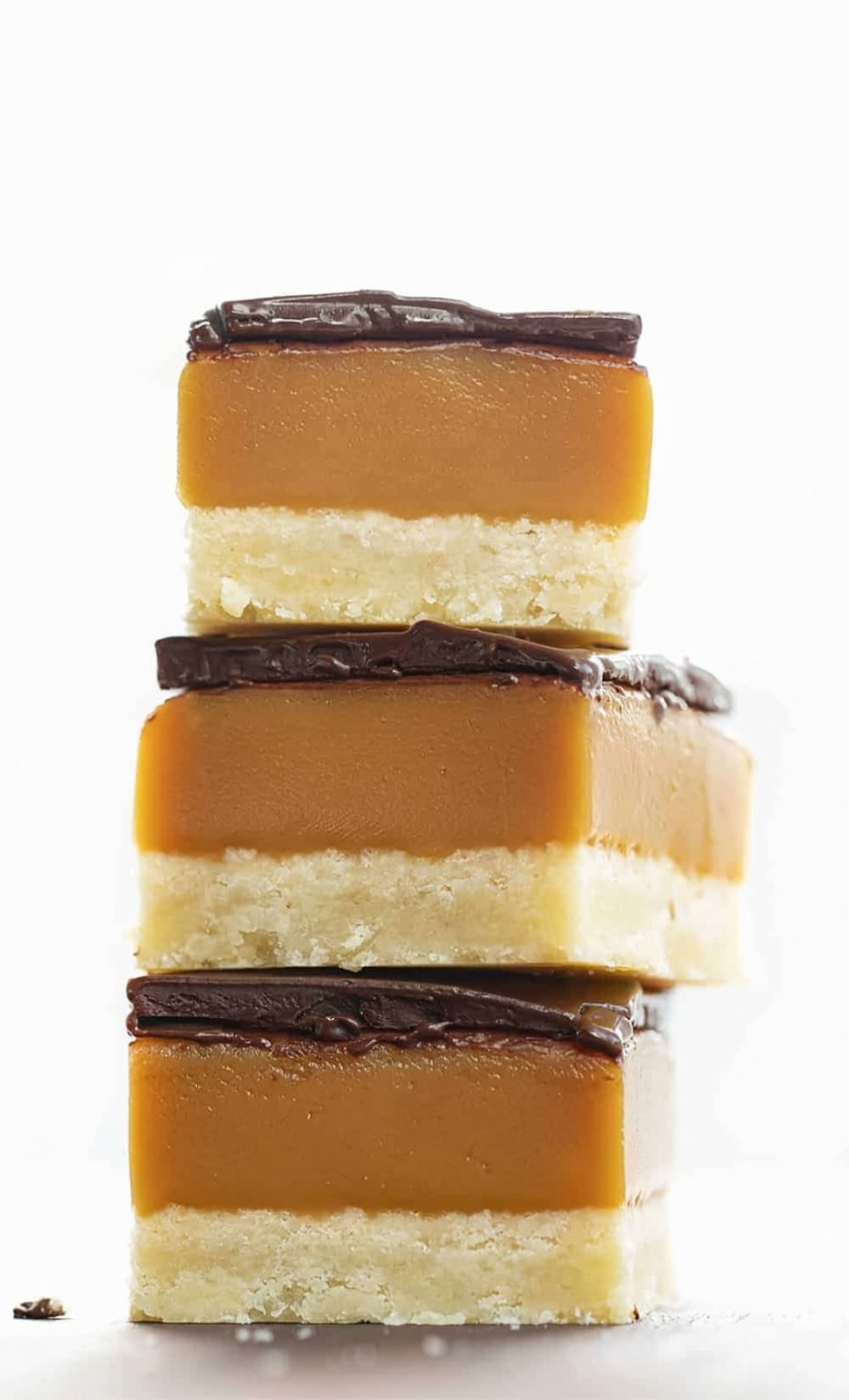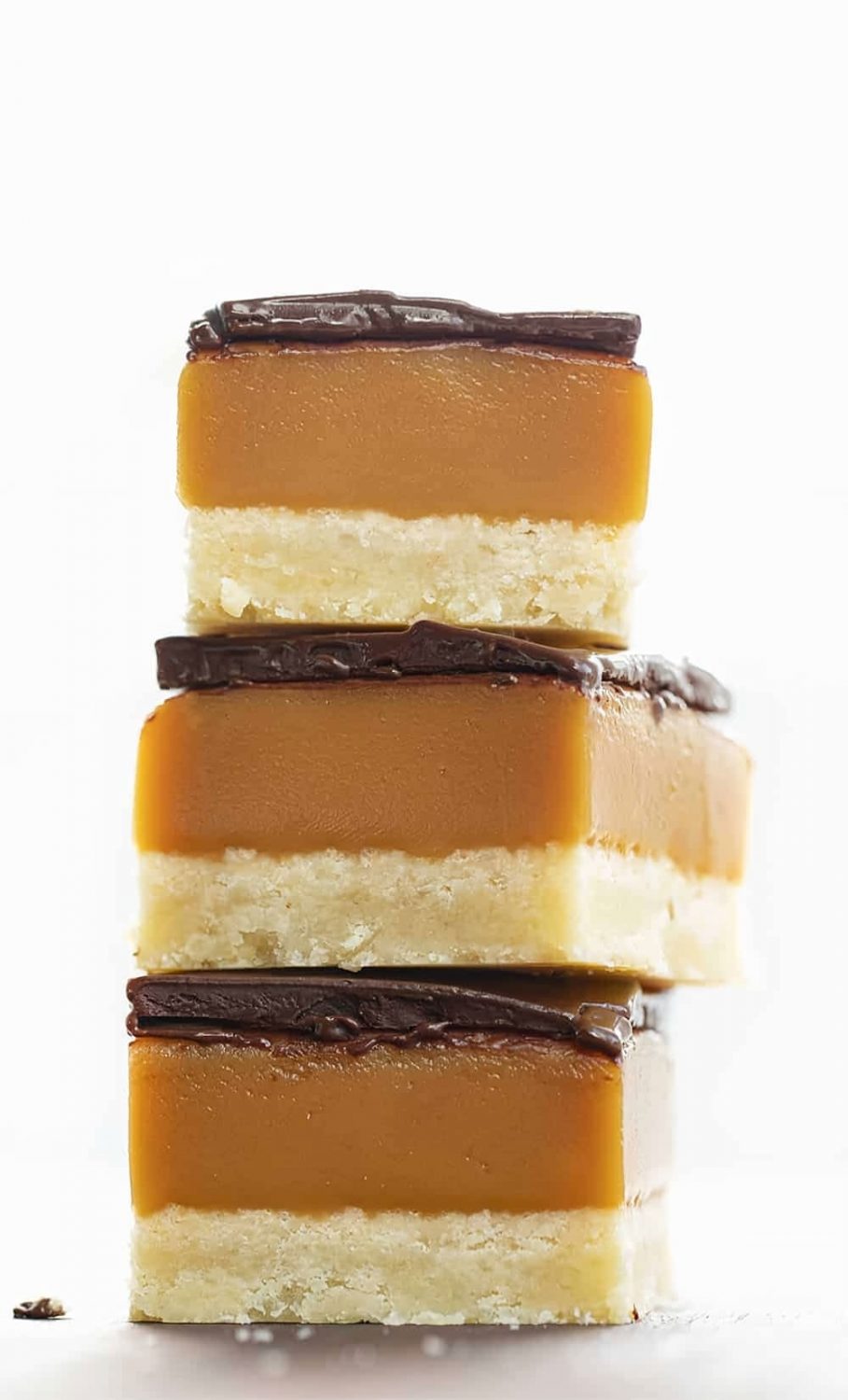 To make the perfect shortbread crust, use superfine sugar instead of granulated or confectioners' sugar to achieve the right texture. Corn syrup is also an essential ingredient in the caramel filling, as it provides a glossy texture and prevents the mixture from being grainy.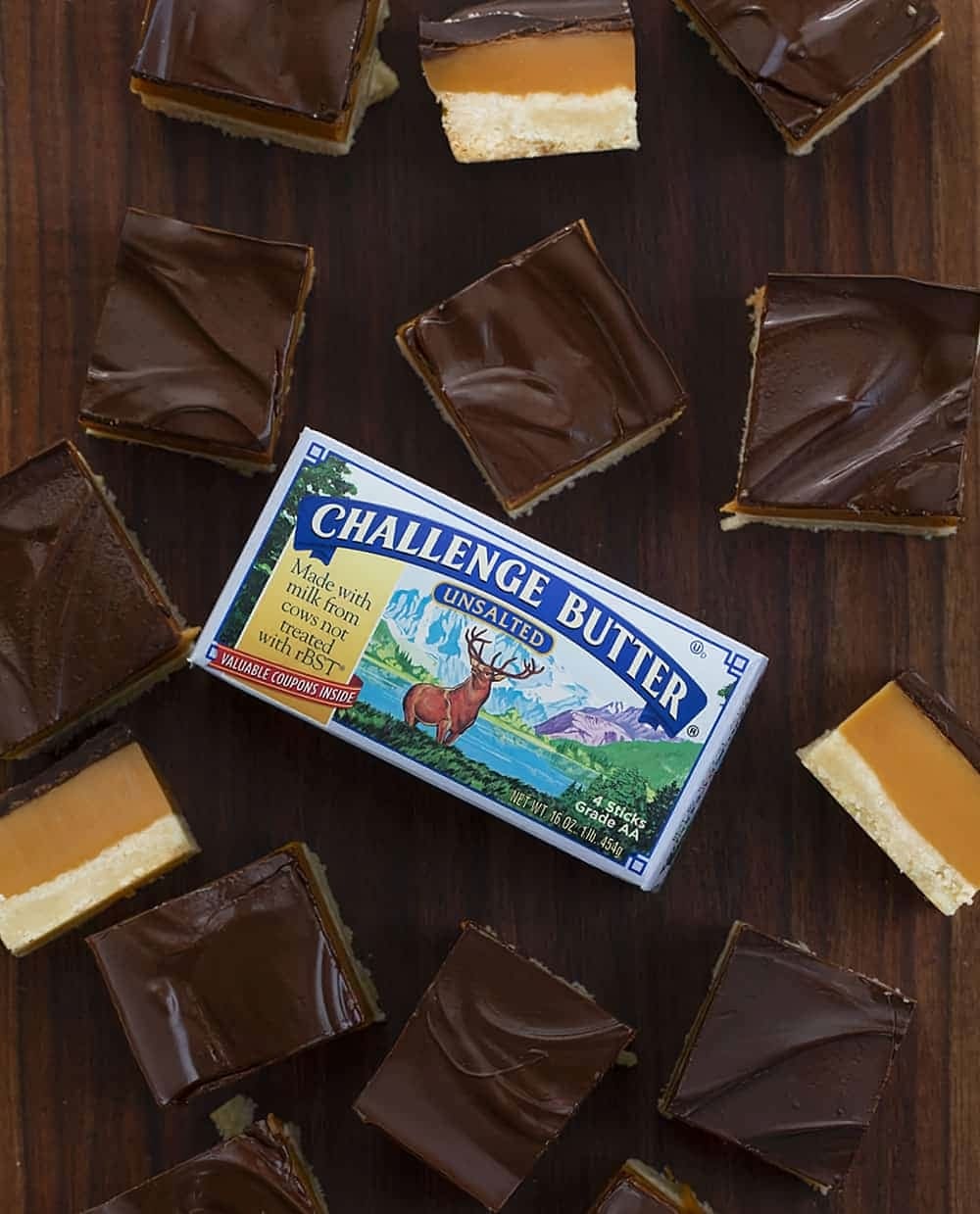 For the best results, use Challenge Butter, which is made the old-fashioned way, churned fresh daily from the freshest milk and cream from happy cows at family-owned dairies since 1911.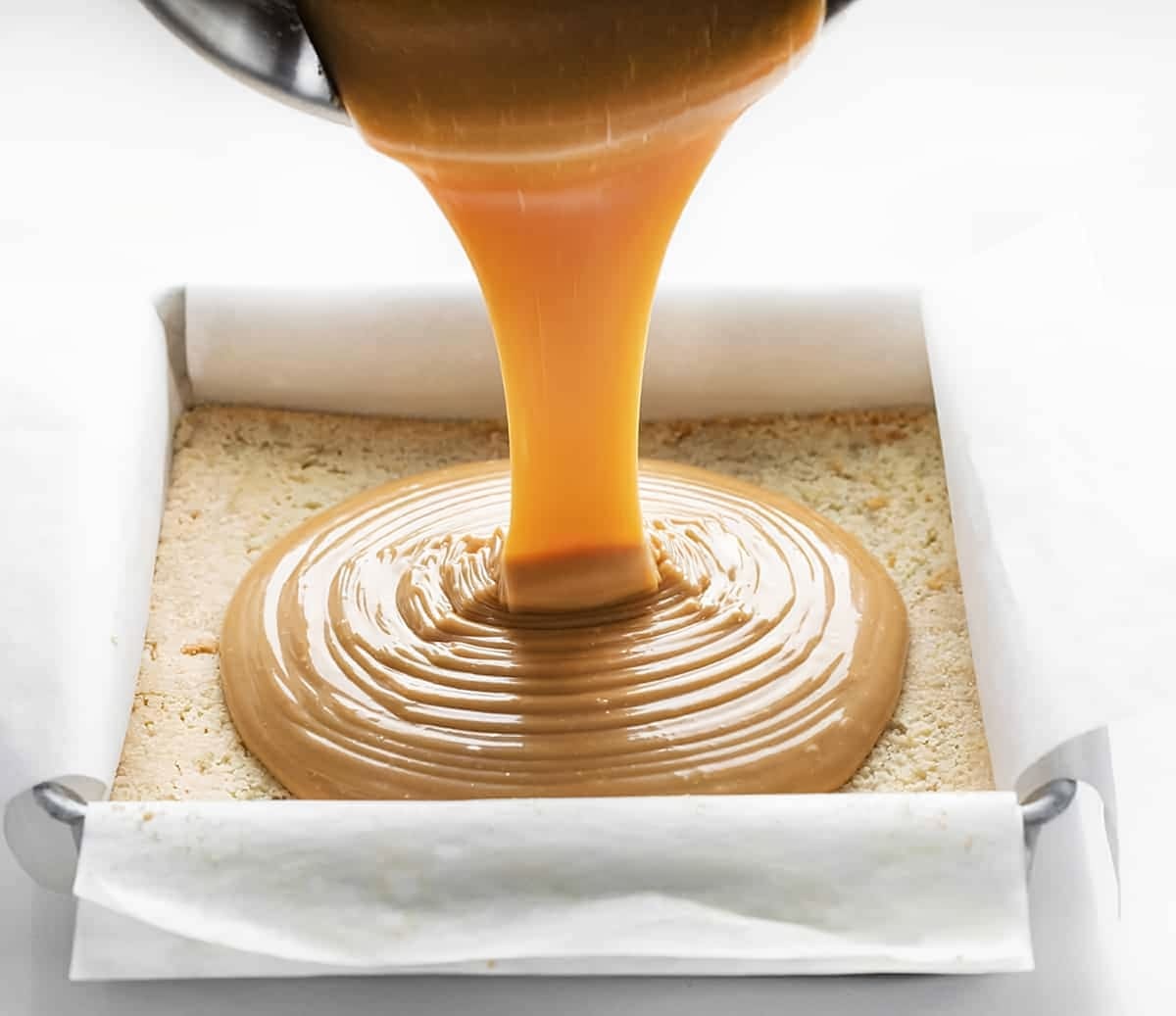 When making the caramel filling, be sure to keep stirring constantly for at least 15 minutes until the mixture reaches 236°F on a candy thermometer. This will prevent the caramel from burning and causing unsightly flecks in your beautiful filling. If you notice this happening, reduce the heat quickly, but don't stop stirring!
Once the chocolate is set, cut the dessert into squares or rectangles and store it in an airtight container in the refrigerator for up to a week.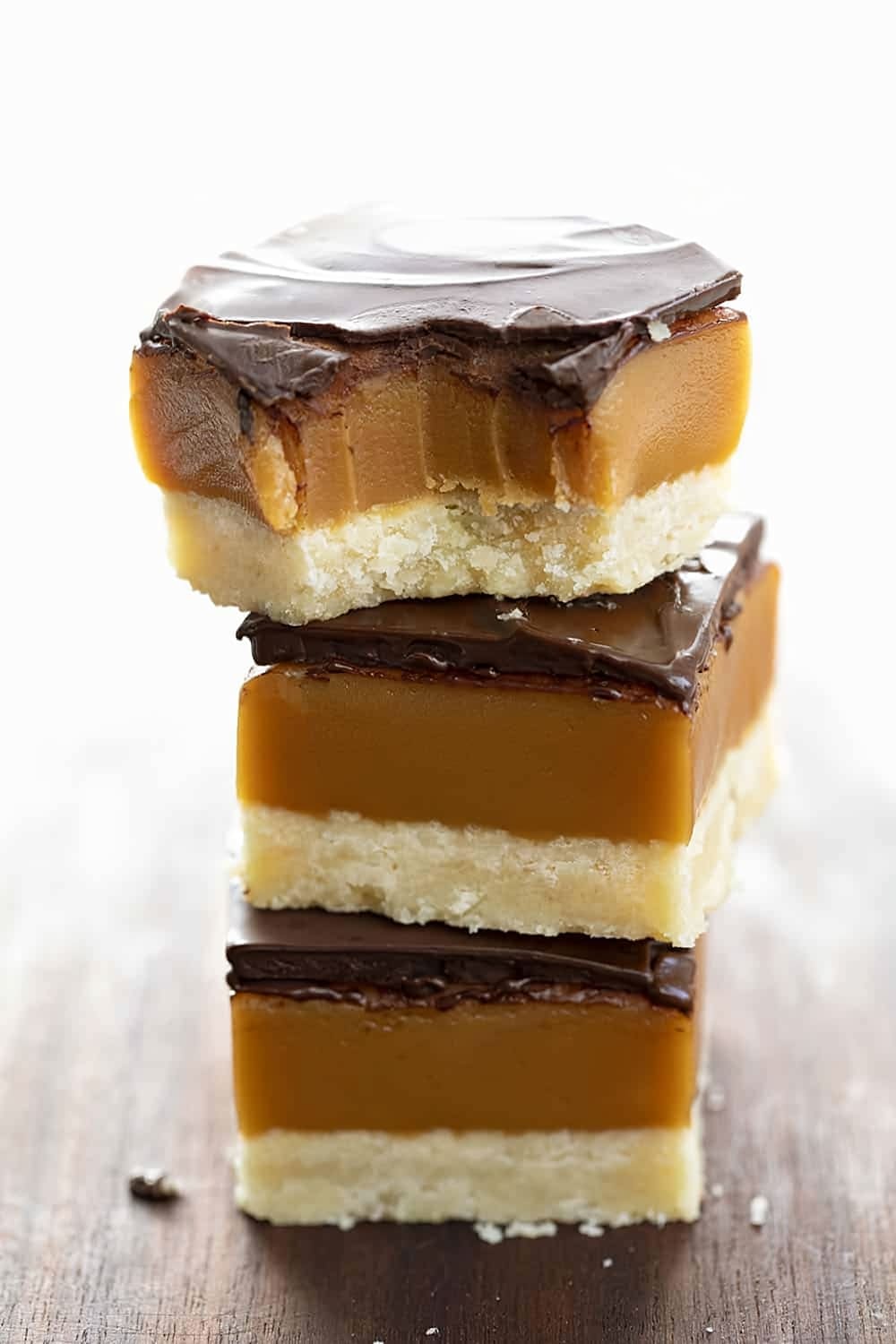 Here's what you'll need for this recipe:
1 cup (2 sticks / 227g) unsalted Challenge butter, cold
1 ¾ cup (219 g) all-purpose flour
¼ cup (32 g) cornstarch
⅔ cup (150 g) superfine sugar, or caster sugar
¼ teaspoon kosher salt
Caramel Filling:
1 cup (2 sticks / 227g) unsalted Challenge butter
1 can (14 ounces) sweetened condensed milk
½ cup (119 g) heavy cream
½ cup (170.5 g) light corn syrup
1 cup (200 g) light brown sugar, packed
½ teaspoon kosher salt
½ teaspoon vanilla extract
Chocolate Topping:
8 ounces (226 g) semisweet chocolate baking bar, broken into pieces
Instructions:
Preheat the oven to 350°F. Line an 8×8-inch baking dish with parchment paper.
In the bowl of a stand mixer with a paddle attachment, mix the flour, cornstarch, sugar, and salt at low speed until combined.
Cut the cold Challenge butter into ½-inch cubes. Place the butter cubes in a small bowl and toss with ¼ cup of the flour mixture.
Add the floured butter (with any extra flour) to the bowl of the stand mixer. Mix on low speed until the dough is light yellow in color and small crumbs.
Press the shortbread mixture firmly and evenly into the lined pan, smoothing it with the back of a spoon. Using a fork, pierce dough at 1-inch intervals.
Bake for 35-40 minutes, or until the top and edges are lightly golden brown. Remove from the oven, press down with a spatula, and set aside to cool while you prepare the caramel filling.
In a large saucepan over medium heat, melt the Challenge butter.
Add sweetened condensed milk, heavy cream, corn syrup, brown sugar, salt, and vanilla. Stir until combined.
Continue cooking until the mixture reaches 236°F on a candy thermometer, stirring constantly.
Pour over the cooled shortbread crust and spread to an even thickness. Let cool completely in the refrigerator, about 1½ hours.
Add the chocolate pieces to a microwave-safe bowl. Heat the chocolate bits up in 30-second
Spread the melted chocolate over the caramel. Set aside until chocolate is set (about 10 minutes).
Cut into strips or squares and serve.