Get ready to amaze your kids and guests with this stunning salad that features a beautiful rainbow pattern of fresh and flavorful ingredients.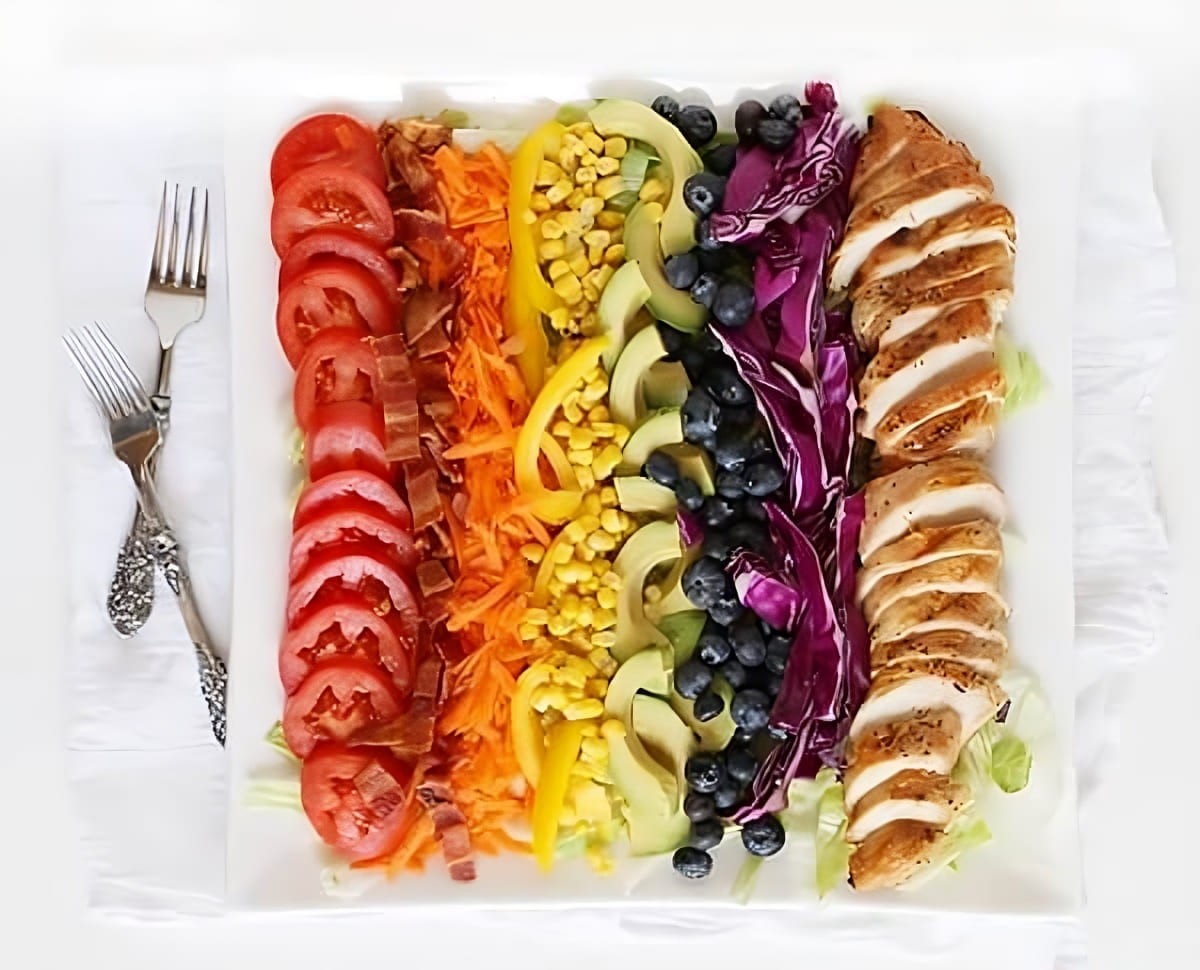 Made with grilled chicken, crispy bacon, shredded carrots, yellow bell pepper, purple cabbage, juicy tomatoes, creamy avocado, sweet blueberries, and corn roasted to perfection, this Cobb Salad is a feast for the eyes and the taste buds. The possibilities are endless with this recipe, as you can customize it with your favorite dressing or even create themed variations like a taco-inspired, Mediterranean, or Thai Cobb Salad.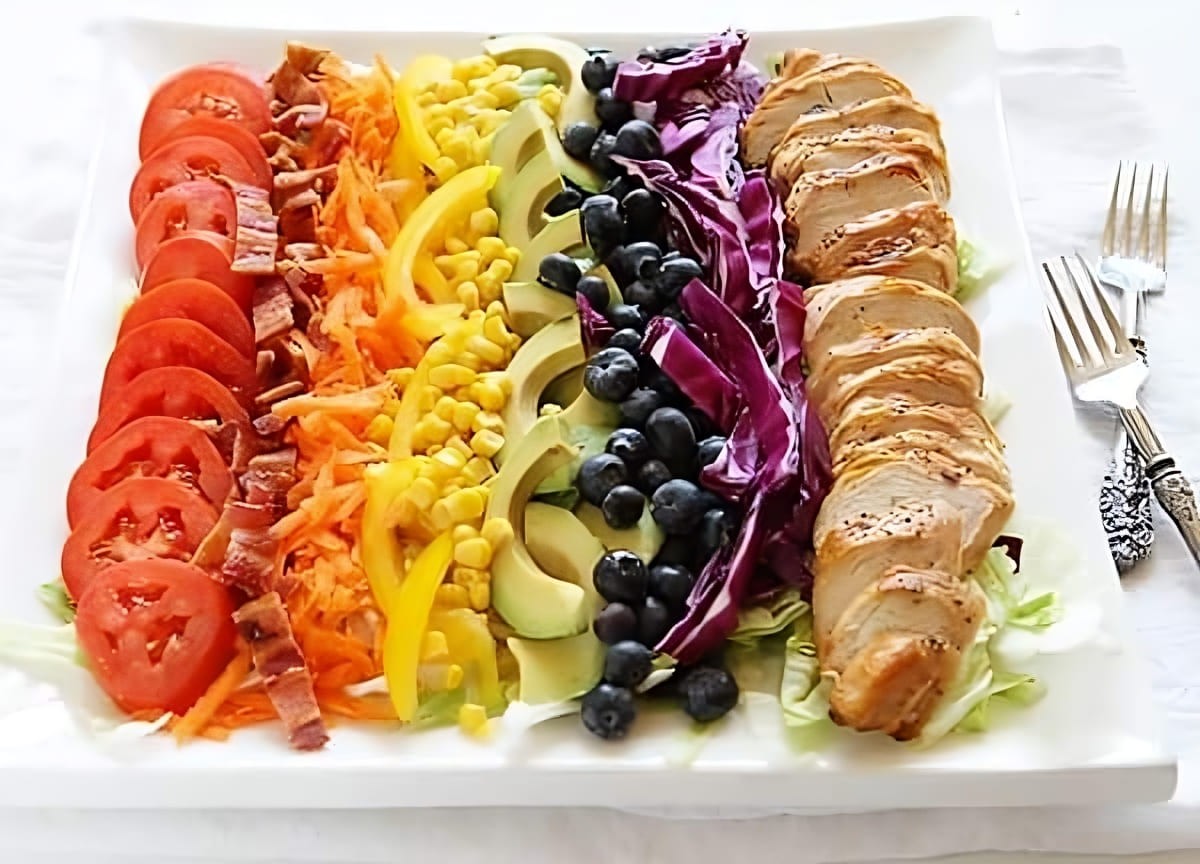 Plus, it's a great option for meal prep or picnics. Get ready to wow your taste buds with this unique and delicious twist on a classic Cobb Salad! Be sure to check out my more traditional Delux Cobb Salad. (I love this salad with Homemade Ranch Dressing too!)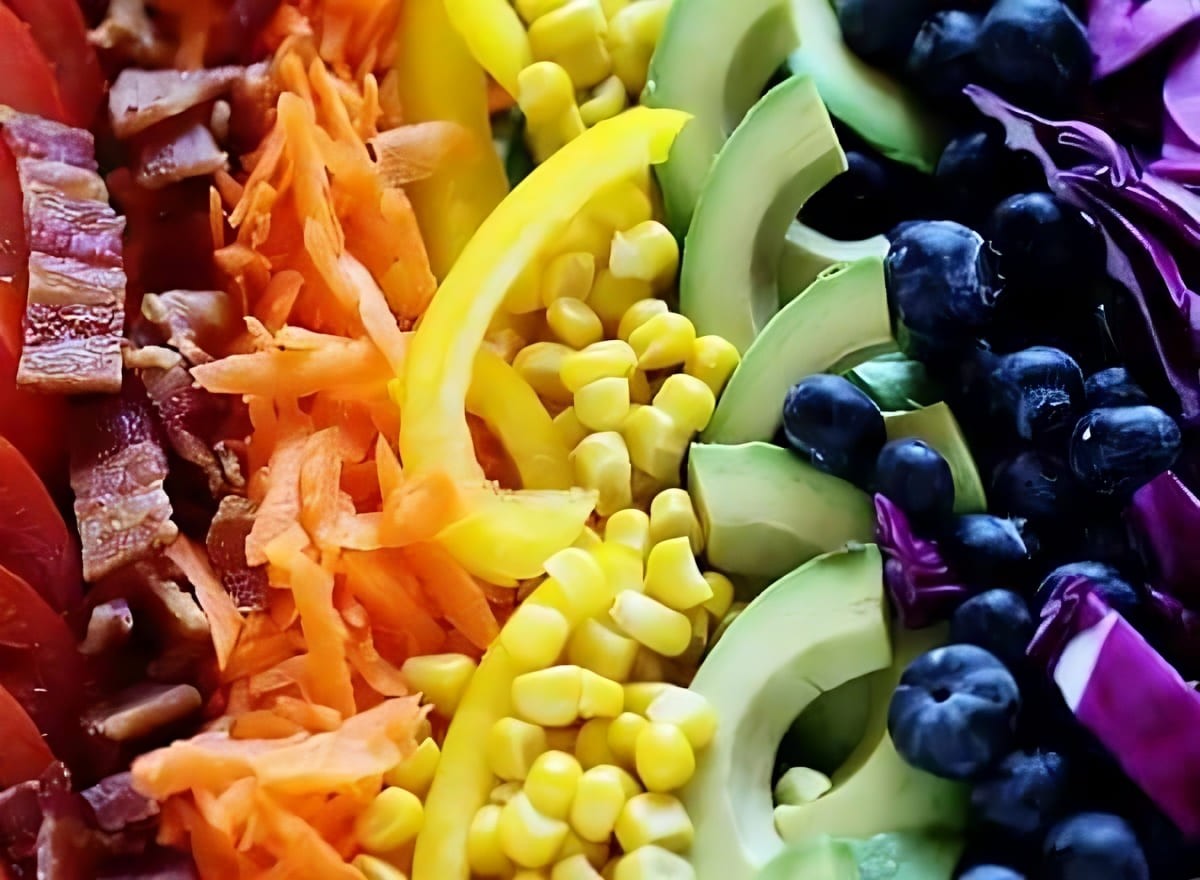 Ingredients:
½ pound bacon, cooked crisp, chopped
2 boneless skinless chicken breasts, grilled
Salt and pepper, to taste
1 head lettuce, rinsed and shredded
1 cup purple cabbage, shredded
1 cup blueberries, rinsed
1 medium avocado, peeled, pitted, cut into slices
1 cup corn, freshly cooked or canned
1 yellow bell pepper, sliced
2 whole large carrots, shredded (about 1½ cups)
4 roma tomatoes, cut into round sections
Vinaigrette salad dressing, to taste
Instructions:
Season the chicken breasts with salt and pepper, then cook over medium heat for about 5 minutes per side or until juices run clear and the internal temperature reaches 165°F. Set aside to cool to room temperature.
Place shredded lettuce in a large bowl or serving platter. Arrange all the vegetables, chopped bacon, and grilled chicken on top of the lettuce in a rainbow pattern, starting with the purple cabbage, then blueberries, avocado, corn, yellow bell pepper, carrots, and roma tomatoes.
Drizzle vinaigrette salad dressing over the top of the salad.
Serve immediately and enjoy the magical rainbow pattern of the Grilled Chicken Cobb Salad!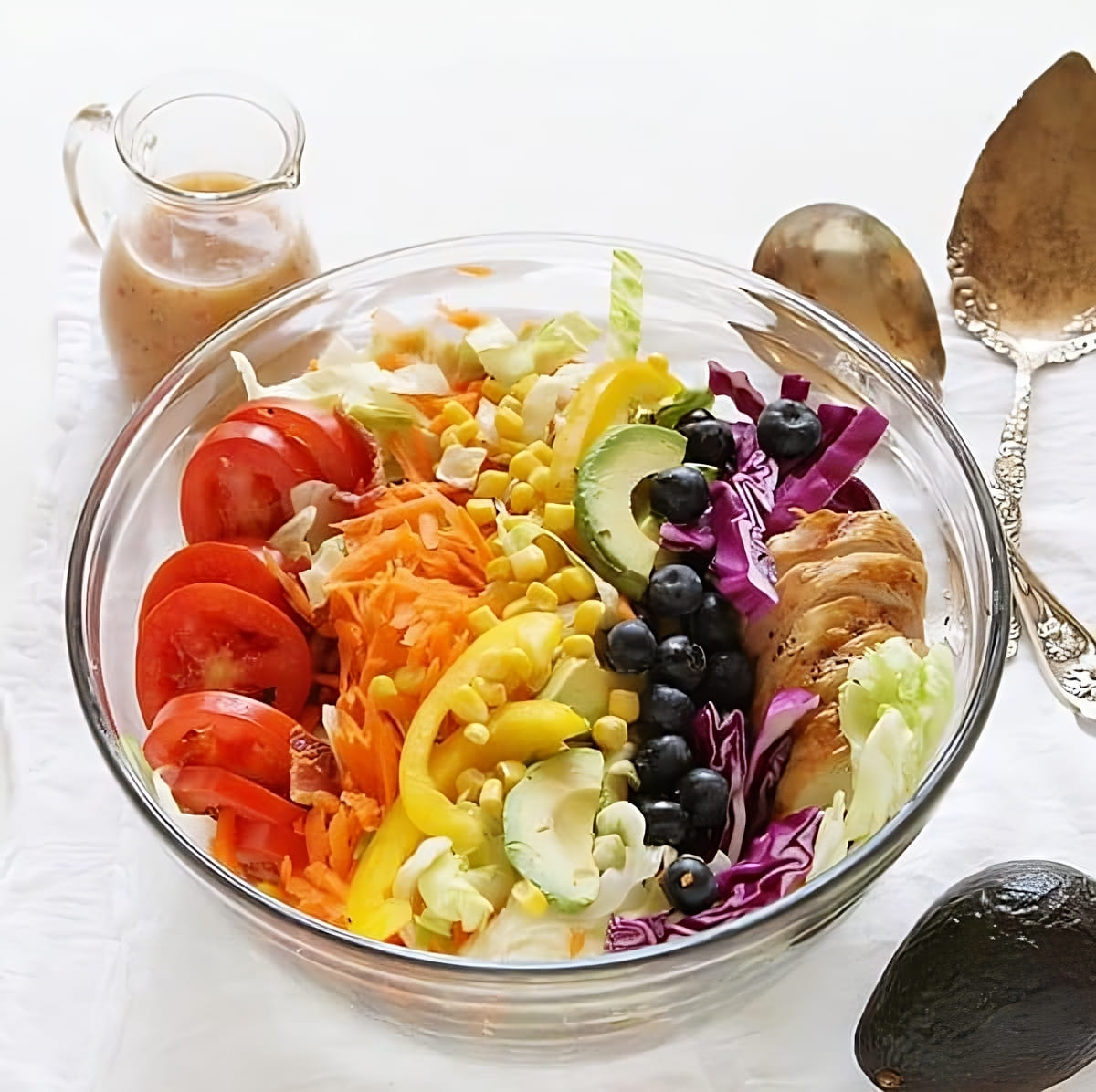 Variations:
Taco-Inspired Cobb Salad: Add taco seasoned grilled chicken, black beans, corn, and tortilla strips.
Mediterranean Cobb Salad: Add roasted red peppers, artichokes, chickpeas, pancetta, and Italian-flavored chicken.
Thai Cobb Salad: Add ginger-flavored chicken, pickled vegetables like carrots and cucumber, fresh red peppers, and avocados.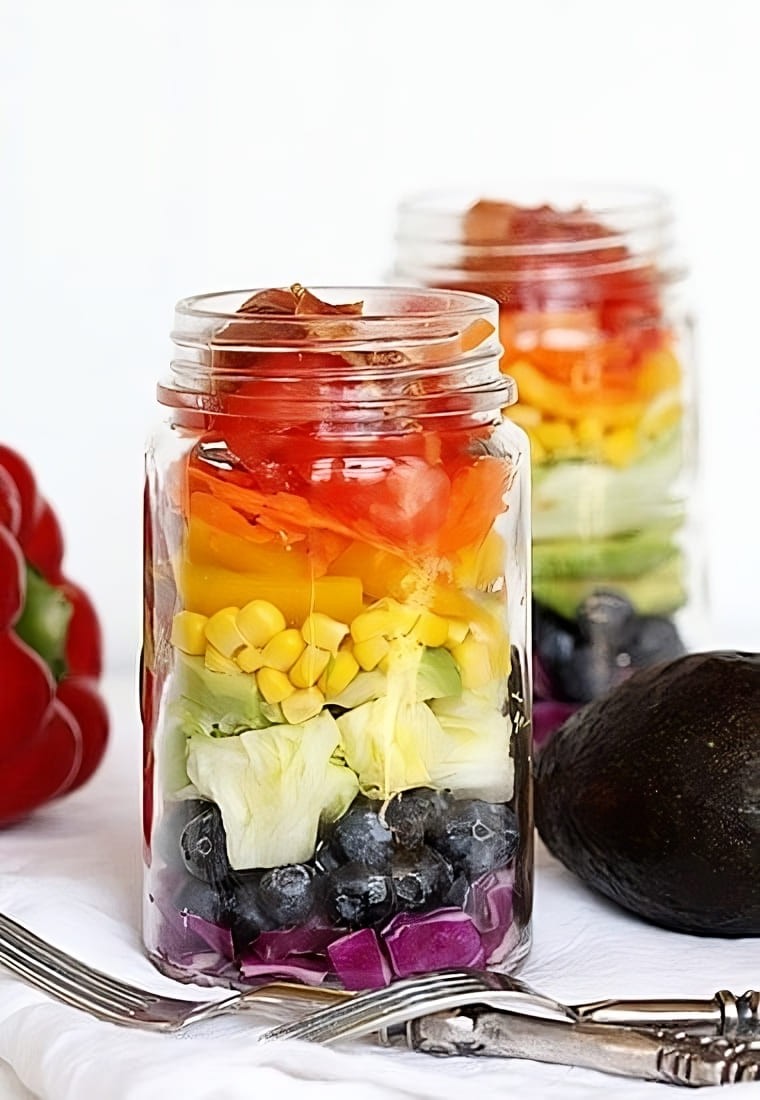 Customize with your favorite dressing for a unique twist!
For a fun and convenient meal prep option, assemble the salad in a jar and take it on a picnic with your family. Chop the ingredients finer for easier layering in the jar.