Introducing the Ultimate Homemade Ranch Dressing! Say goodbye to store-bought dressings and hello to a creamy, tangy, and pure flavor explosion that's so easy to make at home. With simple ingredients that you probably already have in your pantry and fridge, you can whip up this delicious dressing in no time.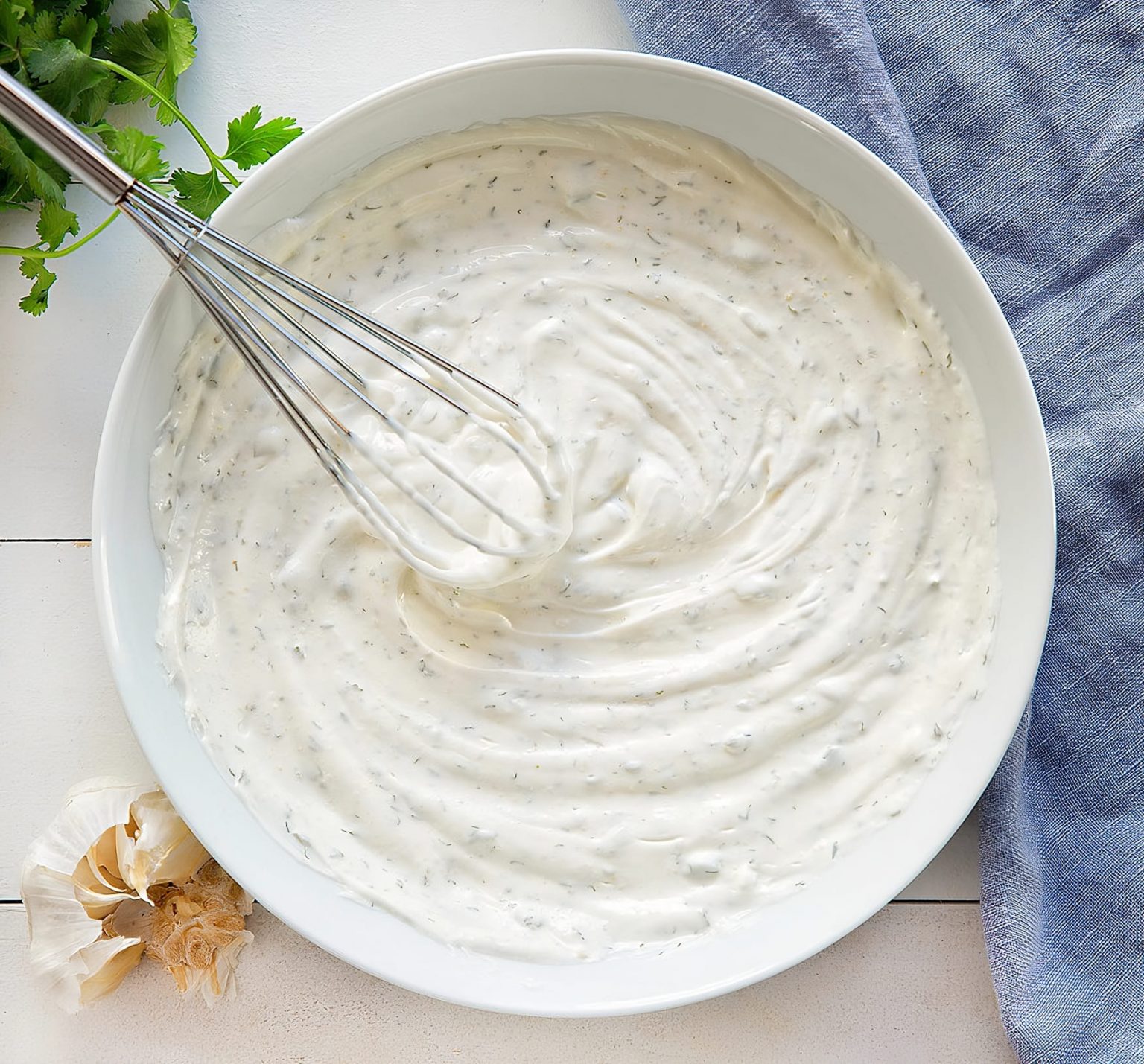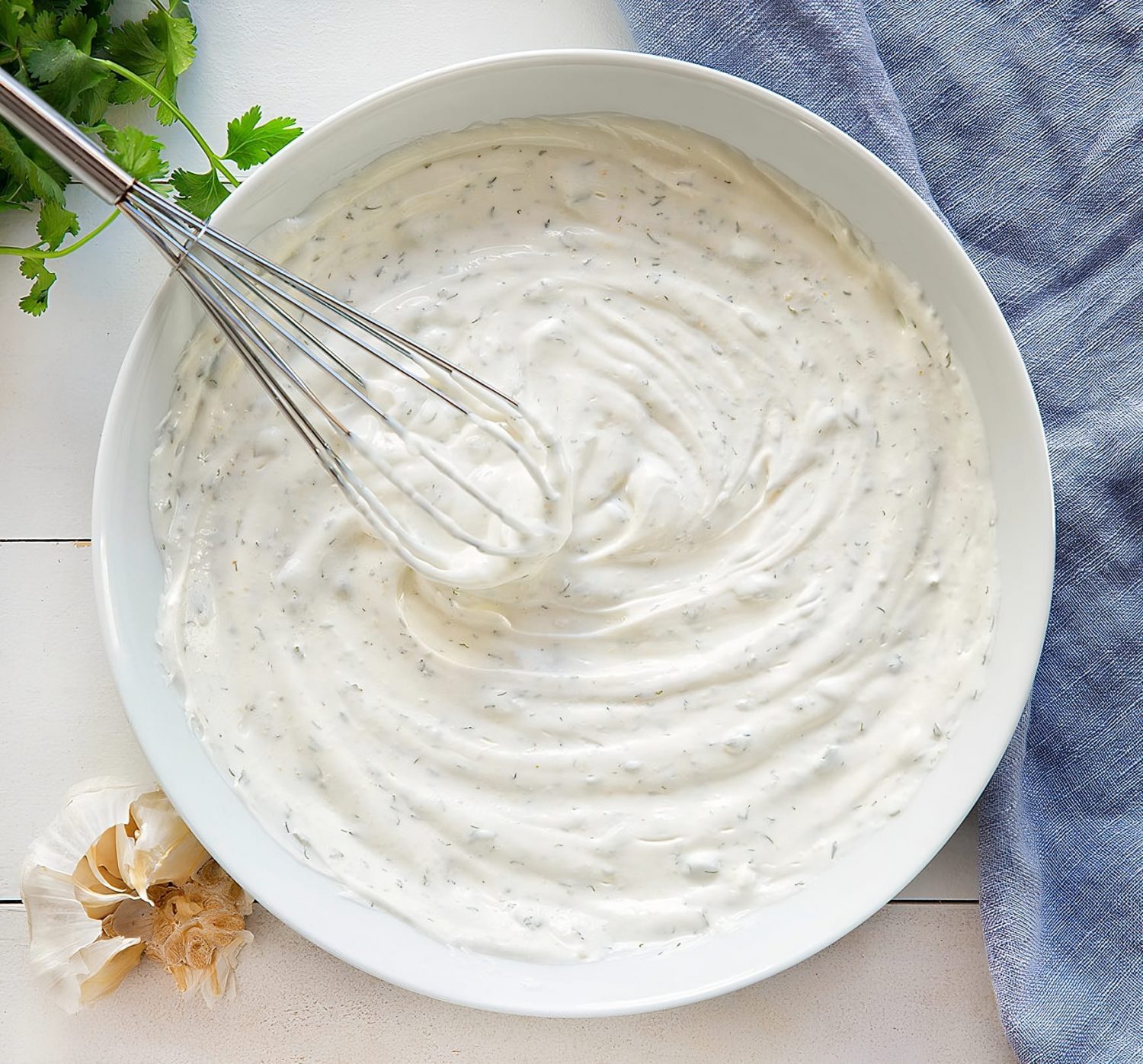 Made with full-fat dairy products for maximum flavor, you can customize the thickness and tanginess to your liking. Plus, we'll share a secret twist for a Buttermilk Ranch version that's out of this world! Just whisk together the mayo, sour cream, and a handful of dried herbs and spices, chill, and enjoy.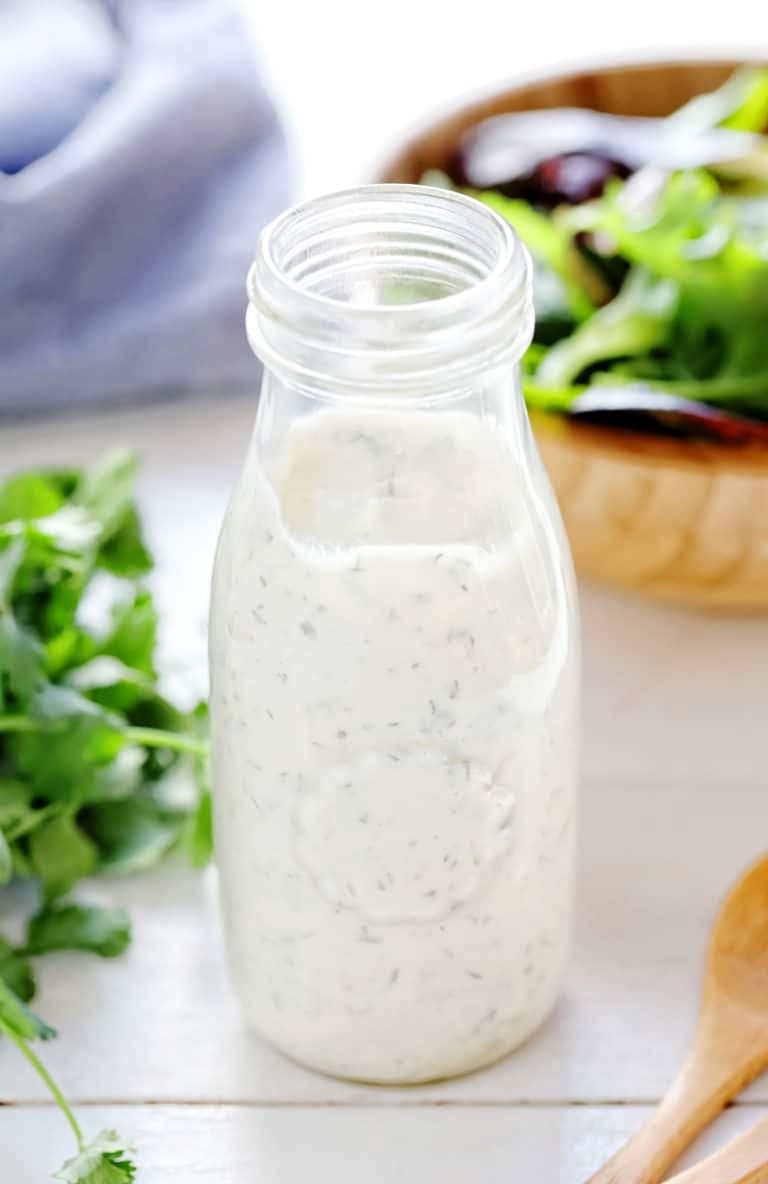 Perfect for salads, dipping sauces, and more. Get ready to elevate your dressing game with this amazing Homemade Ranch Dressing recipe!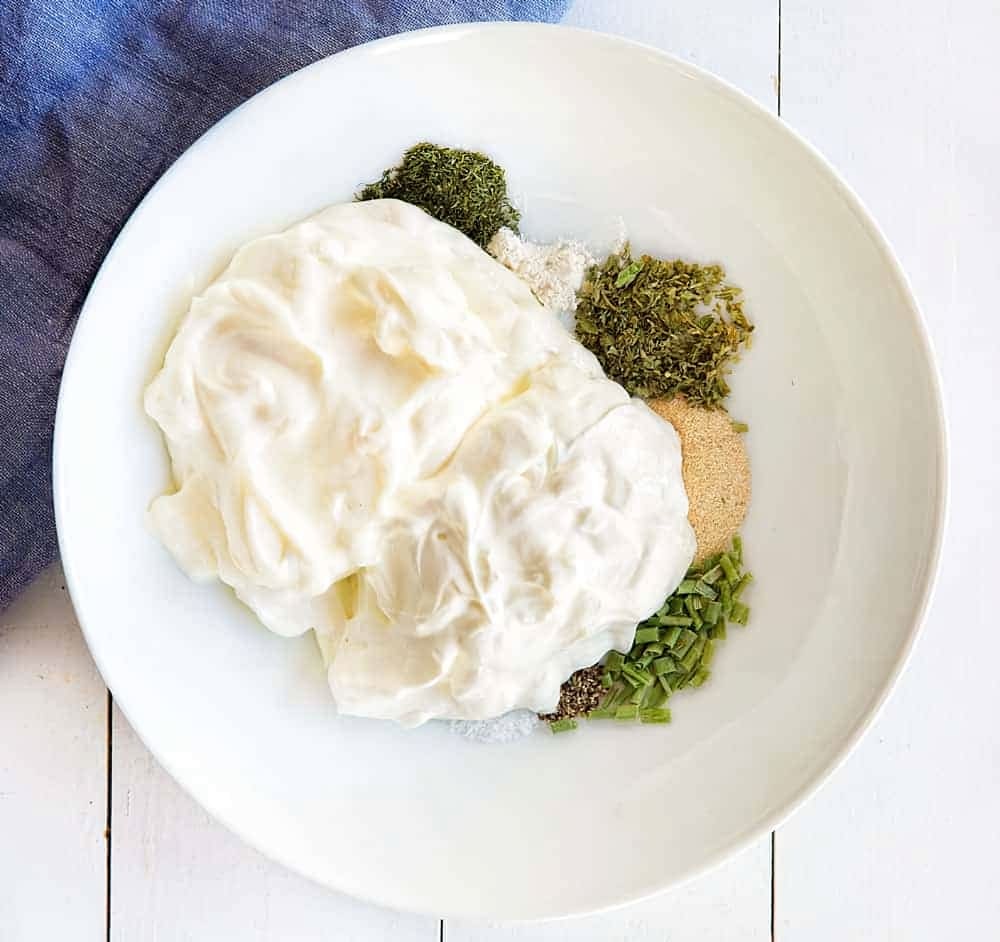 Ingredients:
1 cup (232 g) mayonnaise
½ cup (115 g) sour cream
½ teaspoon dried chives
½ teaspoon dried parsley
½ teaspoon dried dill weed
¼ teaspoon garlic powder
¼ teaspoon onion powder
⅛ teaspoon kosher salt
⅛ teaspoon ground black pepper
OPTIONAL: Add milk, one tablespoon at a time, to make it thinner and more easily pourable.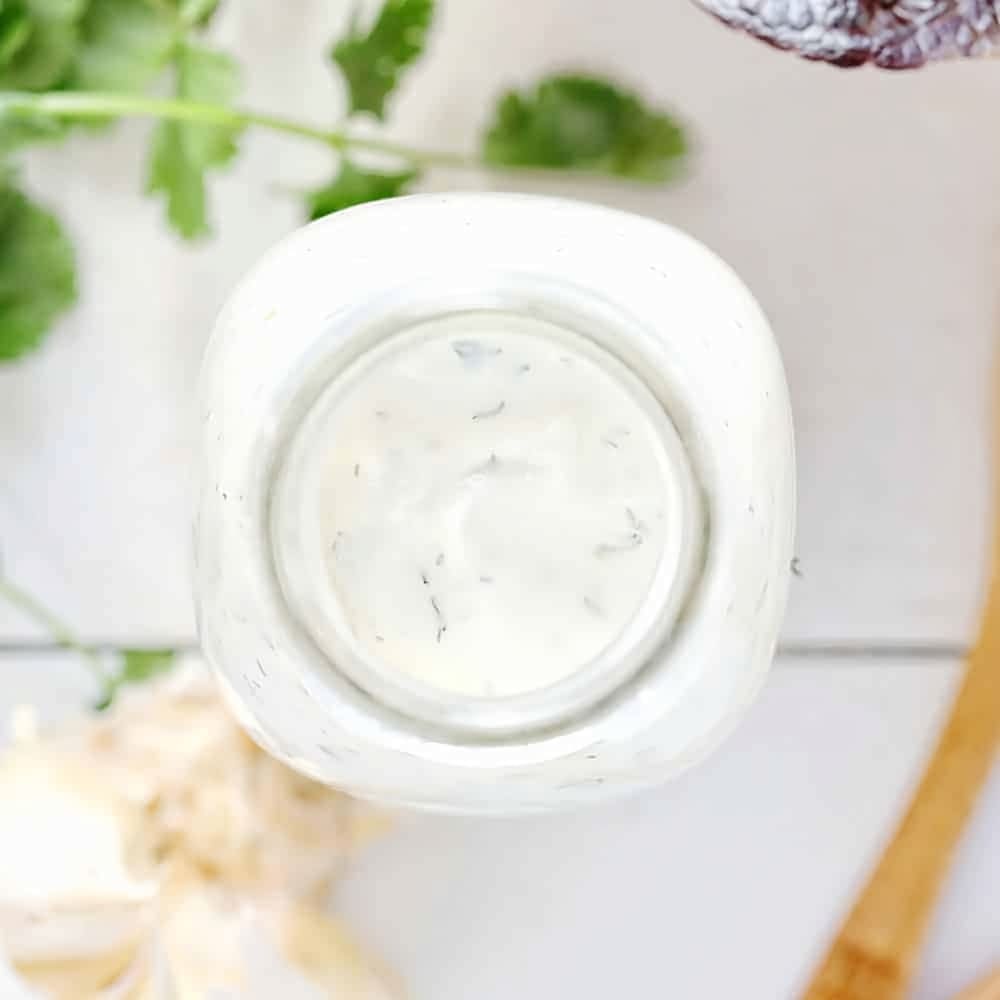 Instructions:
In a large bowl, whisk together the mayonnaise, sour cream, chives, parsley, dill, garlic powder, onion powder, salt, and pepper.
Cover and refrigerate for 30 minutes before serving. This allows the flavors to marinate together.
Once chilled, store in an airtight storage bottle, preferably a squeeze bottle with a lid for easy serving.
If you prefer a thinner consistency, you can add milk, one tablespoon at a time, until desired consistency is reached.
Enjoy your homemade ranch dressing on salads, as a dipping sauce, or in your favorite recipes!
Homemade ranch dressing can last up to 2 weeks in the refrigerator, since it uses dried herbs and spices, mayo, and sour cream. Be sure to check the expiration date of the sour cream and make a note on the storage bottle for reference.
If you add additional items like yogurt, buttermilk, or fresh lemon, the shelf life may vary.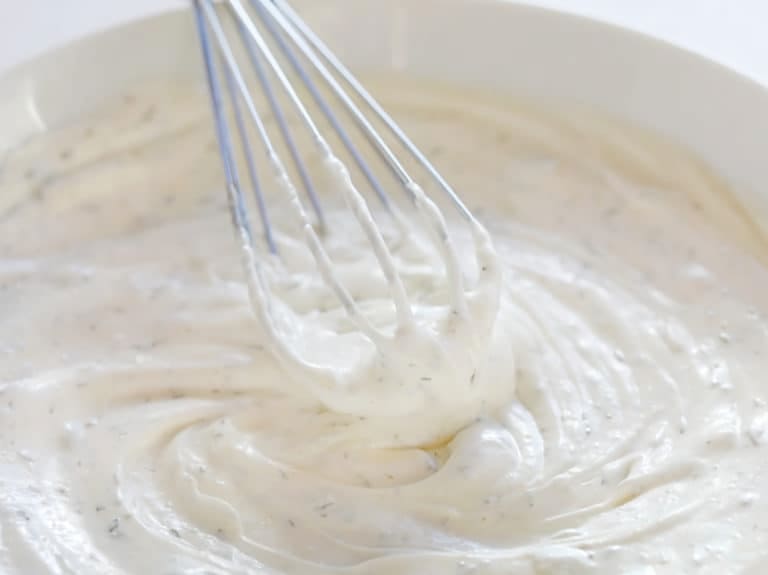 Note: You can also customize your ranch dressing by adjusting the thickness, tanginess, and creaminess to your liking. For example, you can use Greek yogurt instead of sour cream for added protein, or add a squeeze of lemon juice or white vinegar for a tangier flavor. You can also make a buttermilk ranch dressing by reducing the mayo and adding buttermilk. Get creative and enjoy the pure and wonderful flavor of homemade ranch dressing!