This Deluxe Cobb Salad is not just your ordinary salad, it's a satisfying and flavor-packed meal! Loaded with colorful veggies, grilled chicken, crispy bacon, hard-boiled eggs, and two kinds of cheese, this salad is a showstopper. And the secret to taking it to the next level? Homemade Honey Mustard Dressing! If you want something different, try it with my All-purpose Homemade Ranch Dressing!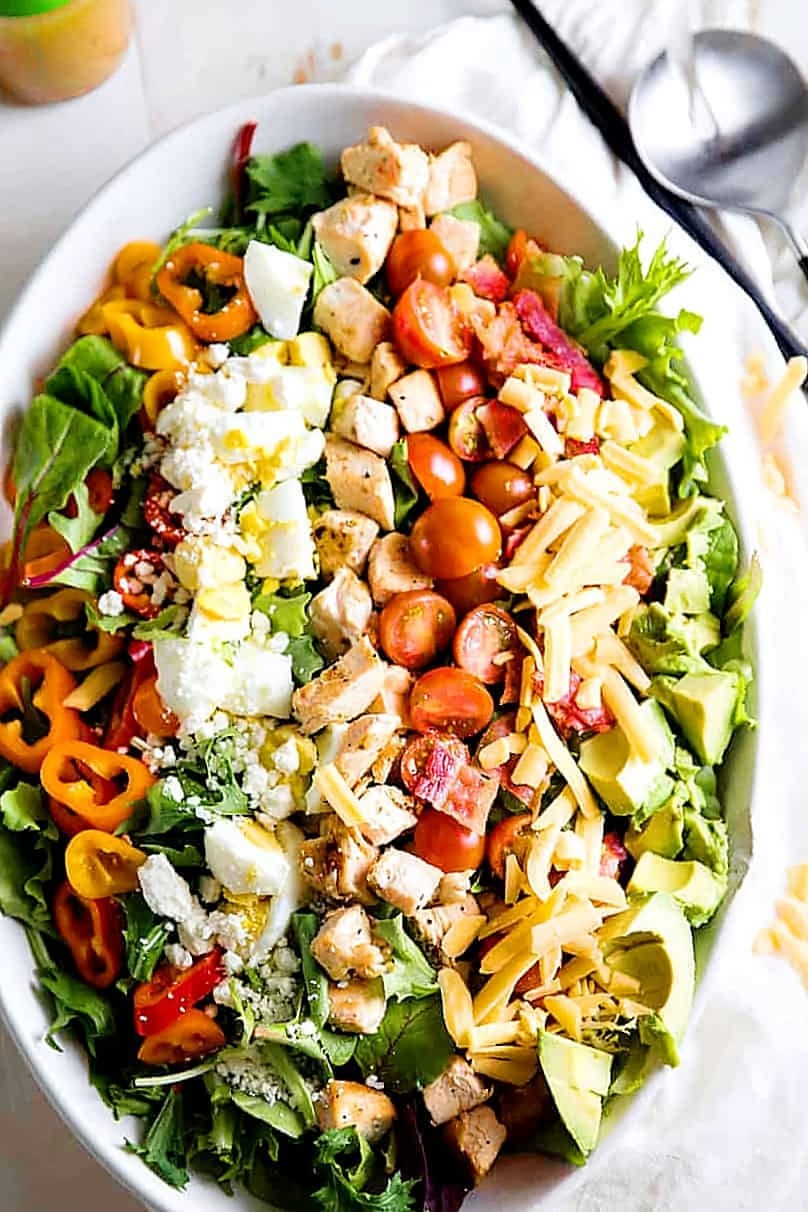 Ingredients:
1 container mixed salad greens (large)
1 cup sliced mini peppers
1 whole avocado, diced
1 whole chicken breast, grilled and cubed
4 strips bacon, cooked and crumbled
2 whole hard-boiled eggs, coarsely chopped
1 cup cherry tomatoes, halved
2 ounces feta cheese, crumbled
2 ounces shredded cheddar cheese
1/2 cup olive oil
1/4 cup red wine vinegar
2 tablespoons Dijon mustard
1 tablespoon honey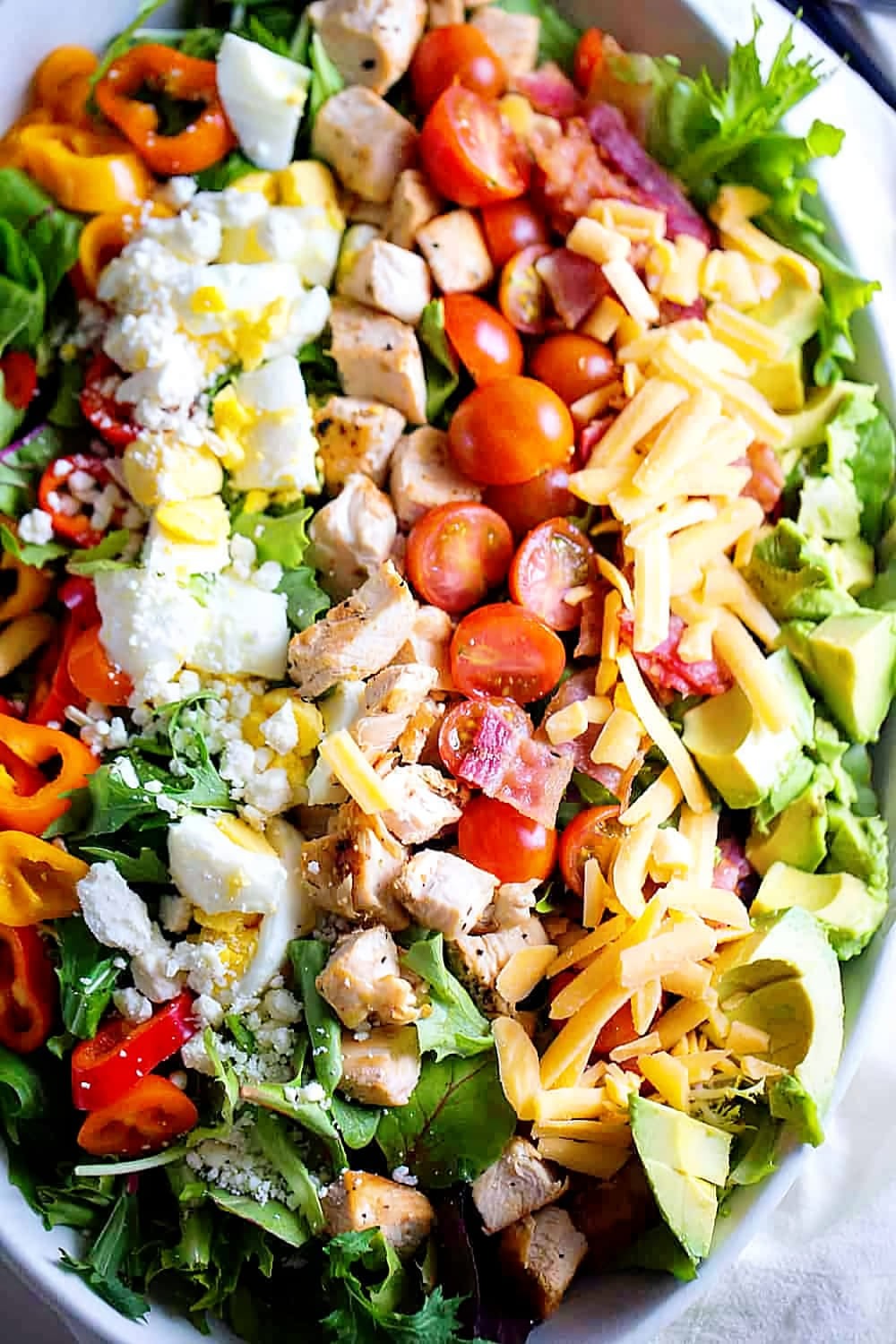 Instructions:
Place the mixed greens on a serving platter or in a large, deep bowl.
Arrange the sliced peppers, diced avocado, grilled chicken, crumbled bacon, halved cherry tomatoes, chopped eggs, and cheese over the greens.
In a bowl, whisk together the olive oil, red wine vinegar, Dijon mustard, and honey to make the honey mustard dressing.
Season with salt to taste.
Drizzle the dressing over the salad just before serving.
Toss the salad to coat the ingredients with the dressing or serve the dressing on the side for individual drizzling.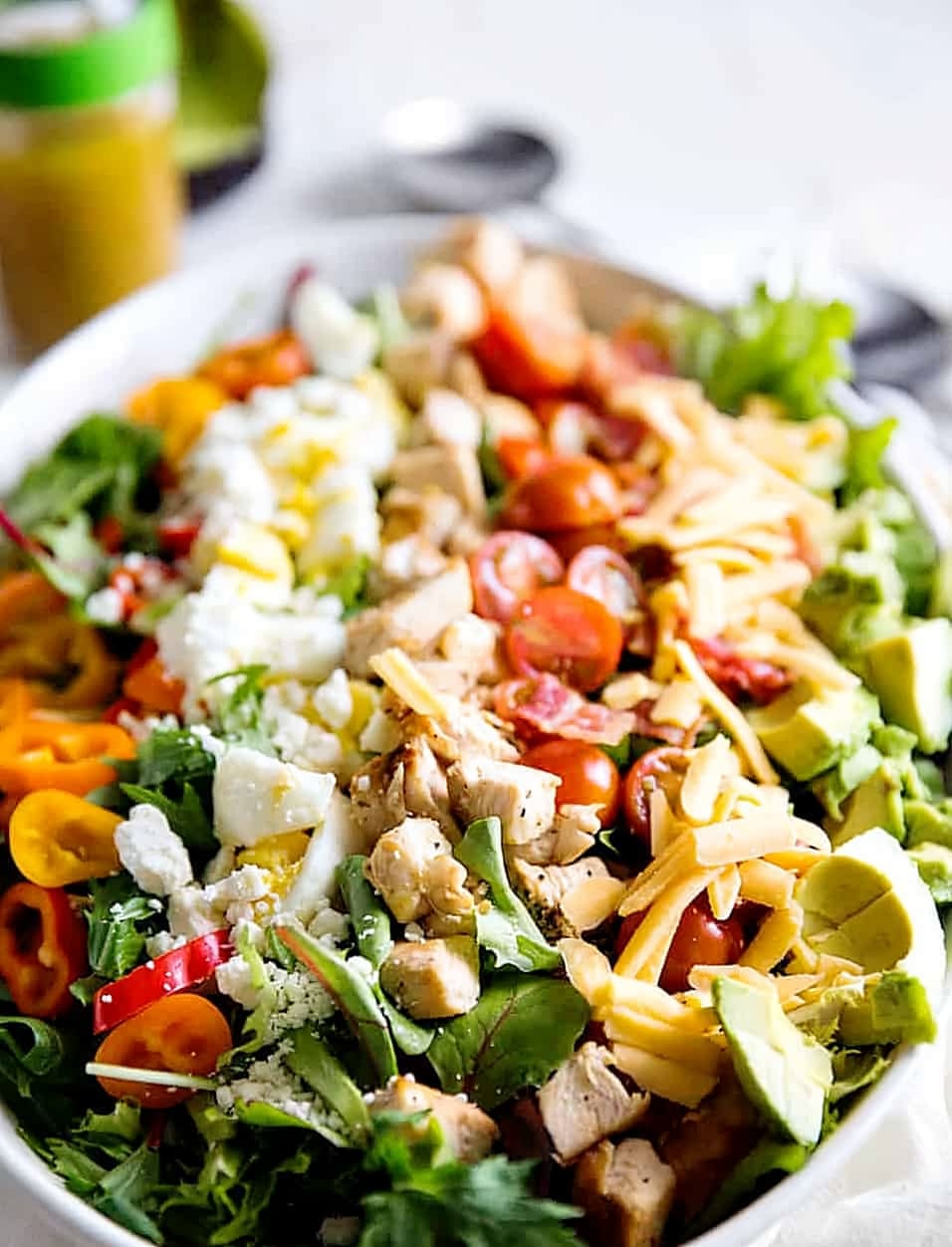 Cobb Salad Variations:
Get creative and switch up your Cobb Salad with these delicious variations!
Taco Inspired Cobb Salad: Add taco seasoned grilled chicken, black beans, and corn for a Southwestern twist.
Mediterranean Cobb Salad: Add roasted red peppers, artichokes, chickpeas, pancetta, and Italian flavored chicken for a Mediterranean flair.
Thai Cobb Salad: Add ginger flavored chicken, pickled vegetables like carrots and cucumber, fresh red peppers, and avocados for an exotic Thai twist.
And don't forget, you can always use your favorite dressing to customize your Cobb Salad to your liking!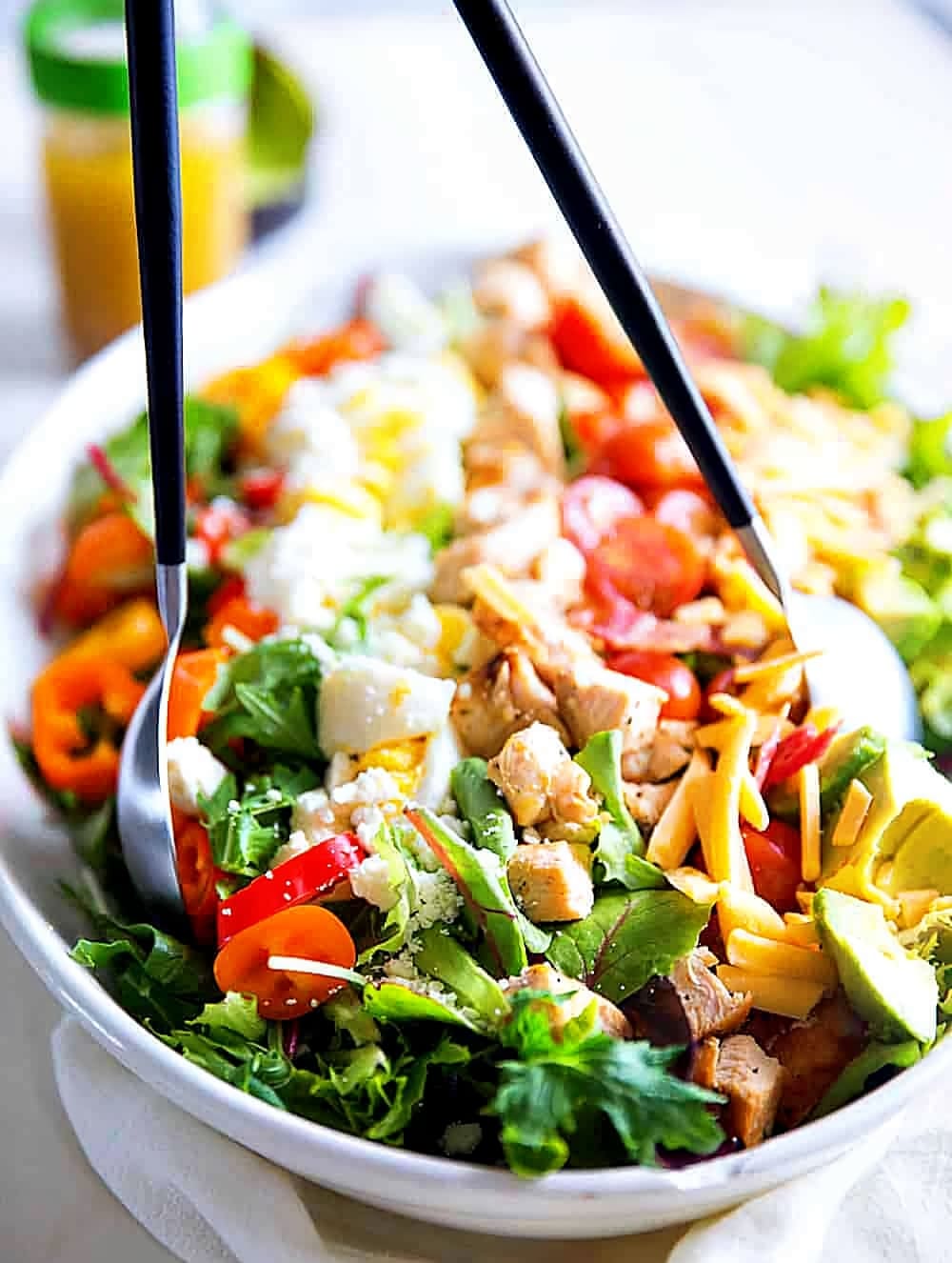 Indulge in this Deluxe Cobb Salad with Homemade Honey Mustard Dressing for a filling and flavorful meal that's sure to impress! Perfect for lunch or dinner, this salad will become a family favorite in no time. Enjoy!