Discover the savory magic of our Bacon, Onion, and Swiss Cheese Quiche, a delectable culinary creation that hails from the charming Lorraine region of France. This classic dish combines the richness of bacon, the sweetness of onions, and the creamy allure of Swiss cheese encased in a perfectly flaky pie crust. Whether you're planning a relaxed breakfast or an extravagant brunch, this Quiche Lorraine will be the star of the table. Plus, with a pre-made deep dish pie crust, assembling this masterpiece is a breeze.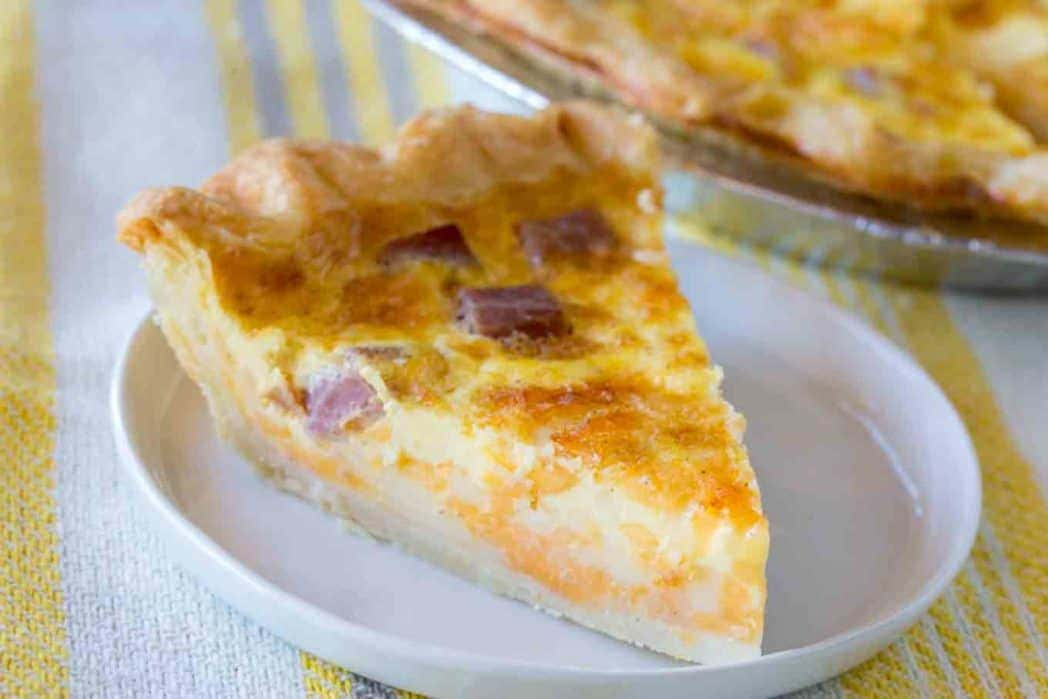 The Origin of Quiche Lorraine
Ever wondered why it's called Quiche Lorraine? The name traces its roots to the picturesque Lorraine region in France, where the art of crafting quiches first emerged. Quiches come in various forms and flavors, but this particular rendition is sure to capture your taste buds.
Homemade Flaky Pie Crust Recipe
Before we dive into the tantalizing details of the filling, let's start with the foundation: a homemade flaky pie crust. Here's what you'll need:
Ingredients:
1 ¼ cups all-purpose flour
¼ teaspoon salt
½ cup chilled and diced butter
3 tablespoons ice water
Instructions:
In a food processor, combine the flour, salt, and diced butter. Pulse until the mixture resembles pea-sized crumbs.
Gradually add ice water, one tablespoon at a time, until the dough forms a cohesive ball.
Remove the dough, wrap it in plastic wrap, and refrigerate for at least 2 hours before rolling it out for baking.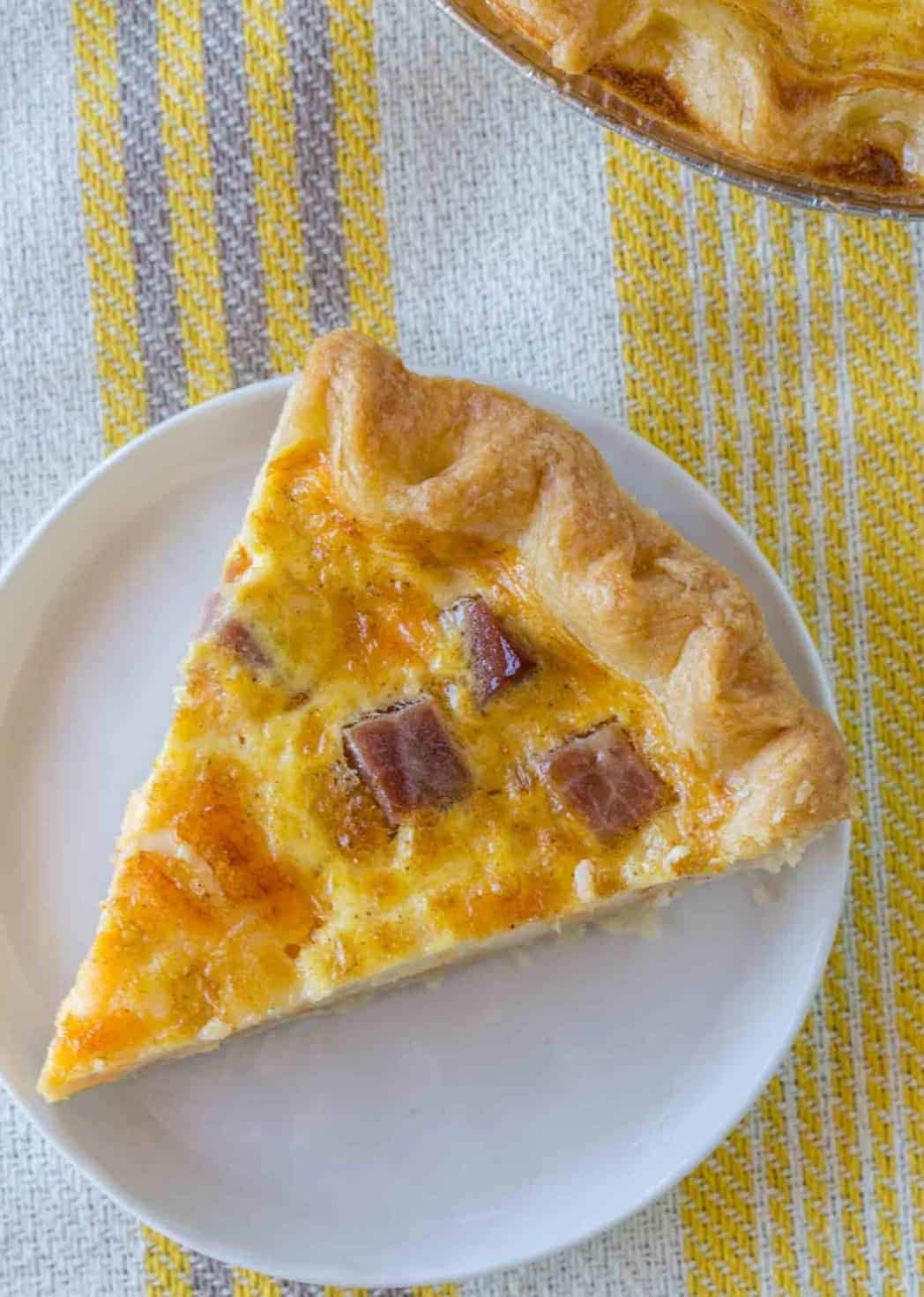 The Irresistible Filling
Now, let's delve into the heart of our Quiche Lorraine – the sumptuous filling. This quiche features a luscious egg custard infused with crispy bacon, velvety Swiss cheese, and a subtle hint of nutmeg for a touch of sweetness. Feel free to customize your quiche by adjusting the bacon quantity or adding cubed ham. For a healthier twist, toss in some chopped spinach, creating your own Quiche Florentine.
Half and Half or Heavy Cream?
While we opt for half and half in our custard, heavy cream is an equally decadent choice. However, steer clear of regular milk, as it won't yield the same luxurious texture.
Cheese Variations
If Swiss cheese isn't your top pick, experiment with different cheeses like cheddar or jack to suit your palate.
Pre-Baking Tips
Before assembling the quiche, you'll need to pre-bake the pie crust. Prevent the crust from puffing up during baking by placing pie weights or beans on parchment paper.
Make-Ahead Convenience
Yes, you can prepare this Quiche Lorraine in advance. Although it's most delightful fresh out of the oven, you can slice and reheat it in the toaster oven or regular oven for 5-10 minutes before serving. This allows you to enjoy your meal with guests rather than being confined to the kitchen.
Accompanying Delights
What complements a Quiche Lorraine perfectly? We recommend serving it with a side salad and fresh fruit for a well-rounded brunch experience. If you plan smartly and prepare the quiche the night before, you can focus on the fruit and salad a couple of hours before your guests arrive, ensuring a stress-free and enjoyable brunch together.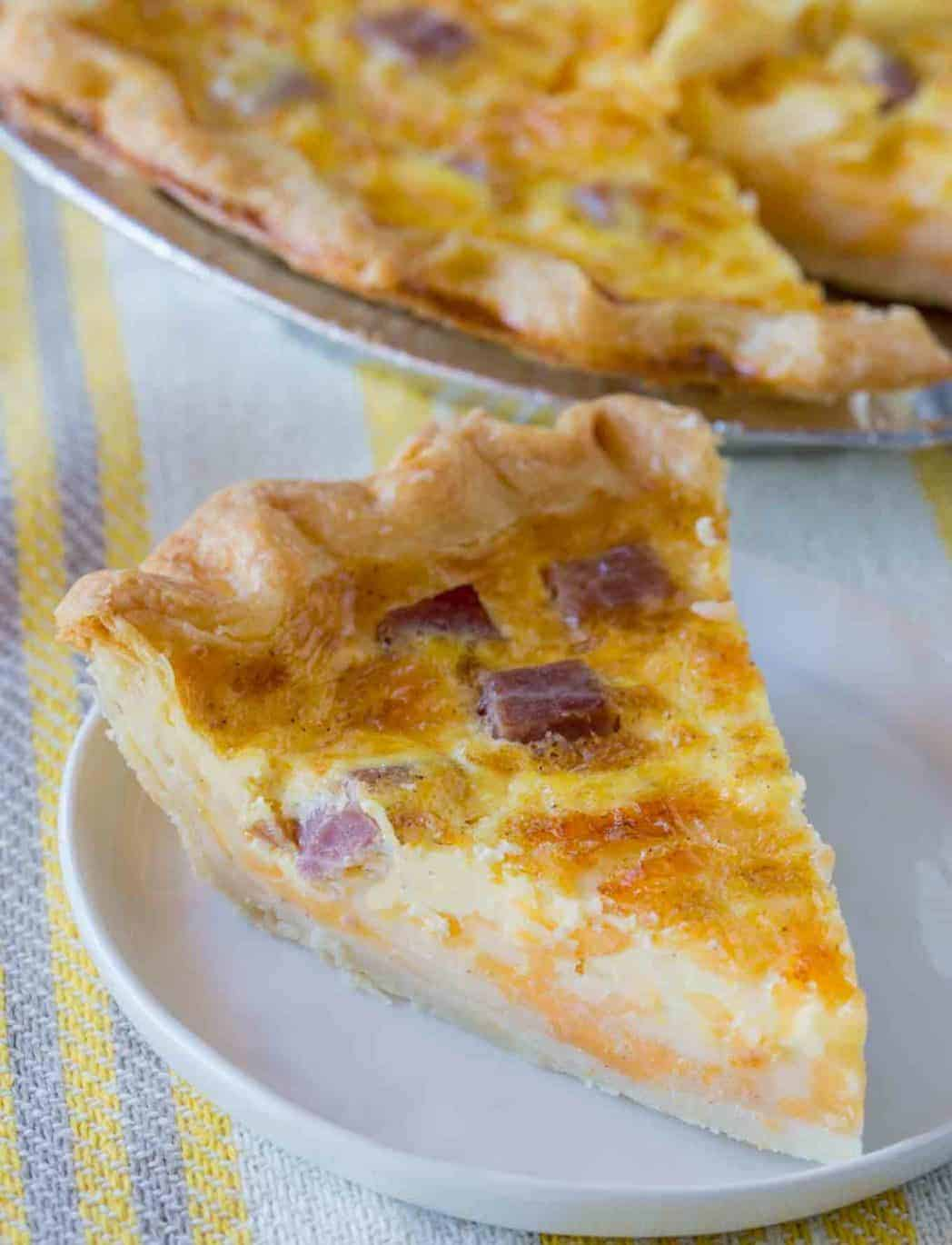 Ingredients:
1 deep dish pie crust
8 slices of thick-cut bacon
1/2 yellow onion, grated
1 cup shredded cheddar cheese
1 cup shredded Swiss cheese
1/4 teaspoon ground nutmeg
4 large eggs, beaten
2 cups half and half
3/4 teaspoon kosher salt
Instructions:
Preheat your oven to 350 degrees. Bake the pie crust with beans or pie weights in it for 15 minutes while you cook the bacon until it's browned but still slightly chewy. Then, chop it into generous chunks.
Place the grated onions on a paper towel, wrap it, and squeeze out excess liquid.
In a large bowl, combine all the ingredients except the pie crust. Mix thoroughly.
Pour the filling mixture into the pre-baked pie crust and bake for 40-45 minutes, or until it's beautifully golden and set.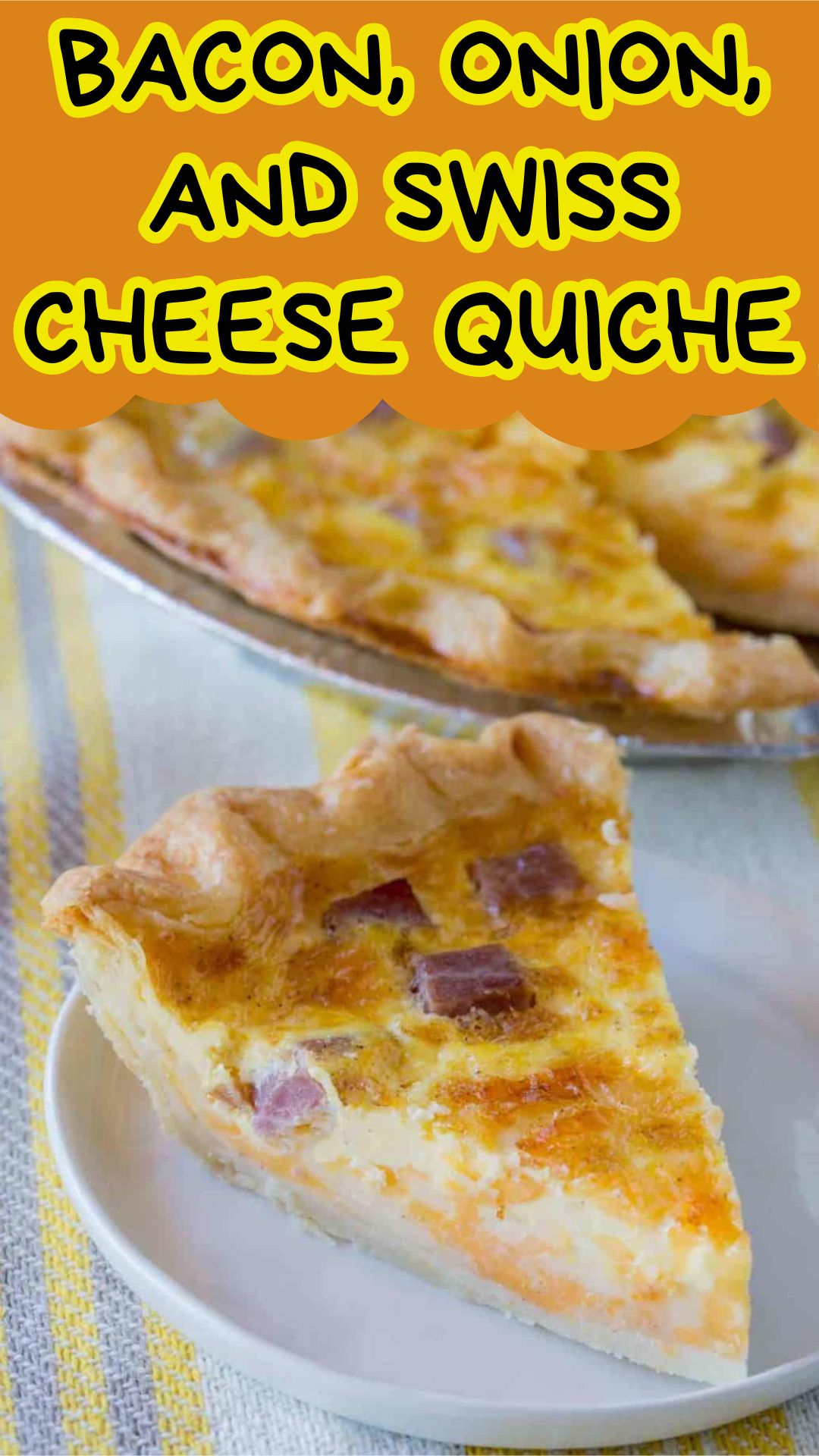 Enjoy the delightful flavors and rich history of Quiche Lorraine, a dish that marries tradition and taste in every mouthwatering bite!