The idea of filling pastry baskets with a variety of unsweetened fillings came to us from France. Serving salads and other snacks in tartlets is ideal for stand-up parties and holiday feasts.
Today we offer you to prepare an original salad in tartlets, which includes the most simple and affordable products. The salad is incredibly tender and delicious. The pineapple included in the composition perfectly shades and complements the other ingredients, making the salad exquisite and original.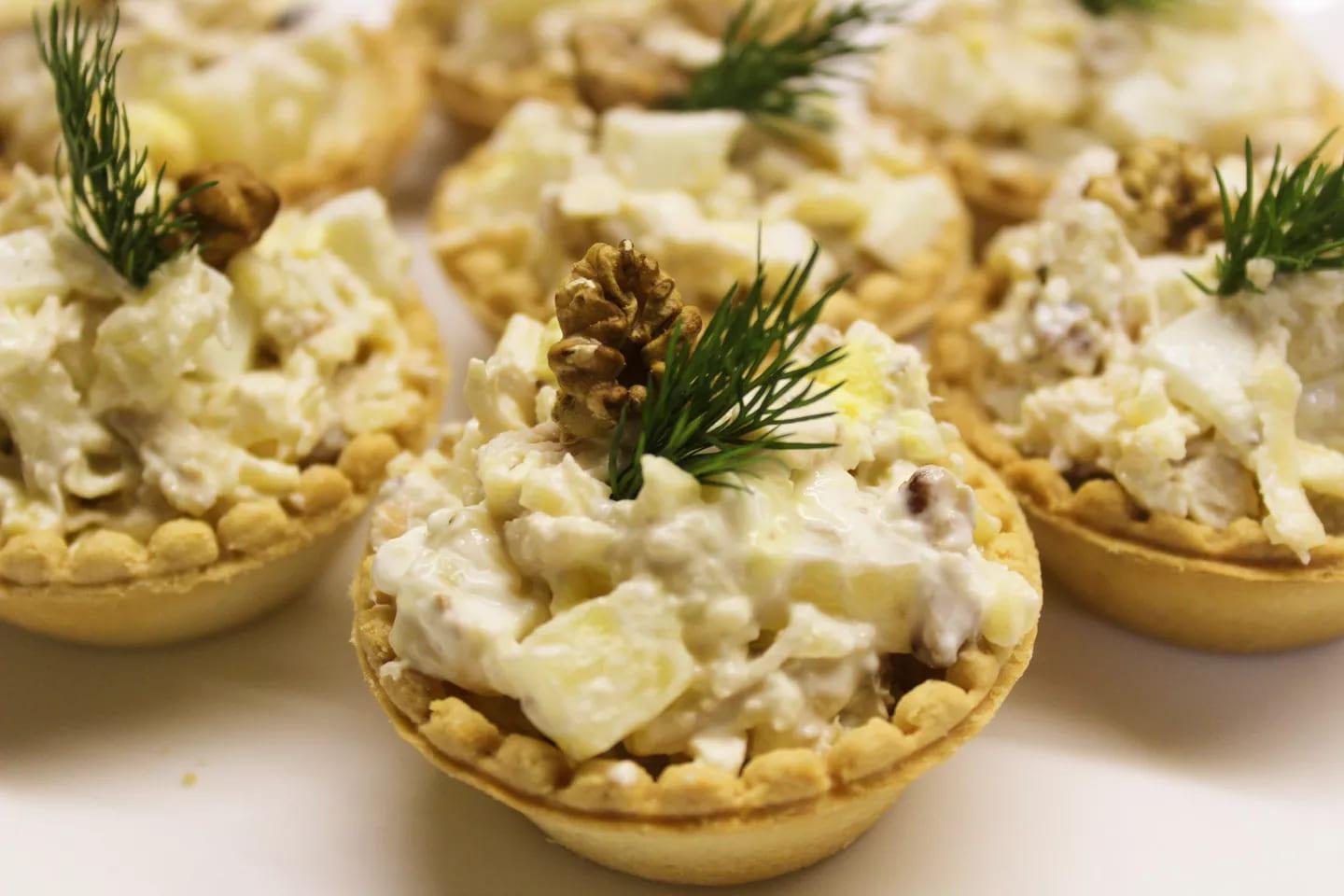 Ingredients (12 servings)
Chicken eggs 2 pcs.
Chicken fillet 200g
Hard cheese 150 g
Sour cream 150 g
2 garlic cloves
Ground black pepper to taste
Canned pineapples 200 g
Walnuts 60 g
Tartlets 12 units.
Salt to taste
Instructions
Remove the skin from the chicken breast and boil in salted water until tender.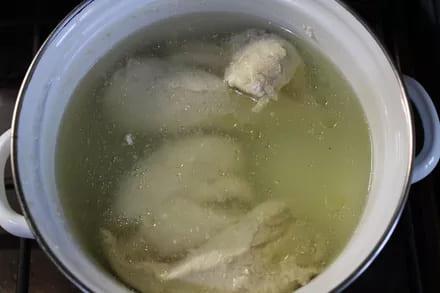 Roast the walnuts in a pan without oil for 5 minutes. Then transfer to a plate and cool.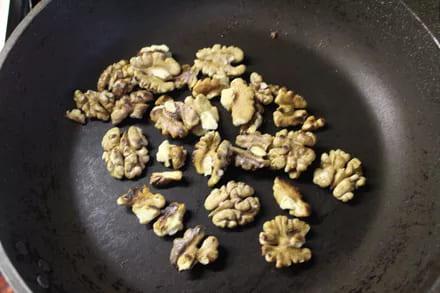 The chicken fillet is cut into strips and cut into small pieces.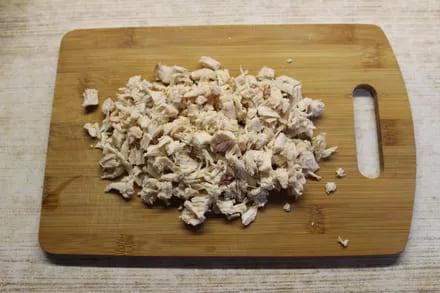 Grate hard cheese on a coarse grater. Choose a cheese of medium saltiness, it is the best in this salad and will perfectly complement the taste of the chicken and pineapple.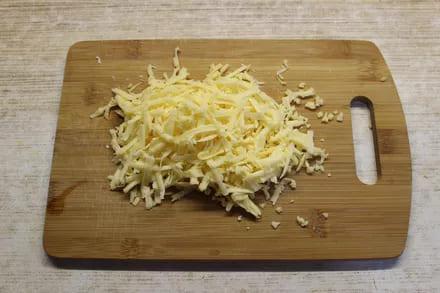 Transfer the chicken and cheese to a deep bowl.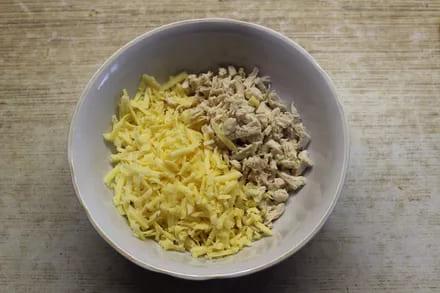 Grate the garlic on a fine grater or pass it through a garlic masher.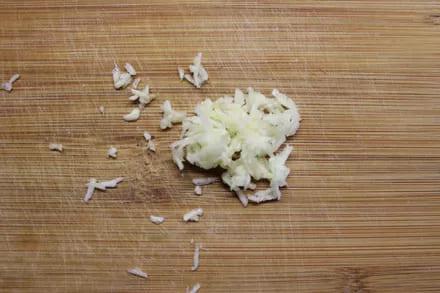 Crush the roasted walnuts first with the flat side of a knife, then chop into small pieces. Leave some of the walnuts to decorate the tartlets.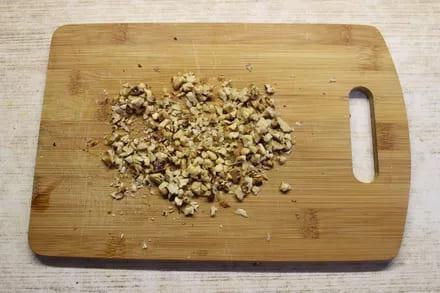 Add the garlic and nuts to the salad bowl.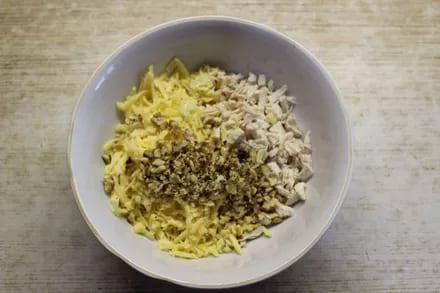 Drain the juice from the pineapple and cut into small pieces, similar in size to the chicken pieces.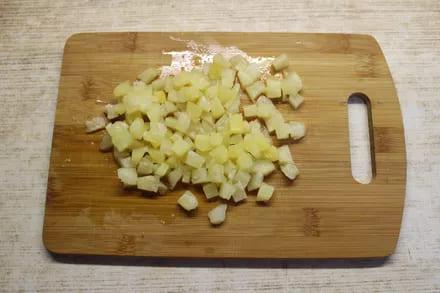 Boil the chicken eggs, cool and cut into small pieces.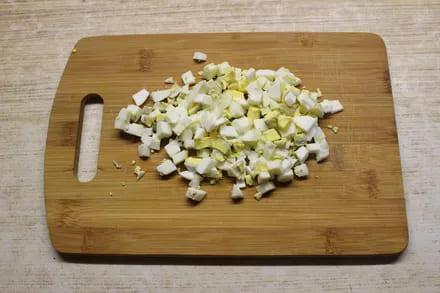 Add the pineapples and eggs to the salad bowl. Dress the salad with sour cream, salt and pepper to taste, mix.
Place the salad with a slide in the tartlet, top with a small piece of walnut and a sprig of dill.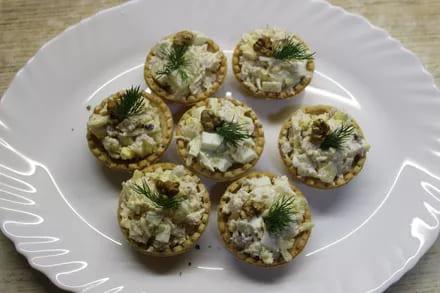 Bon appetit!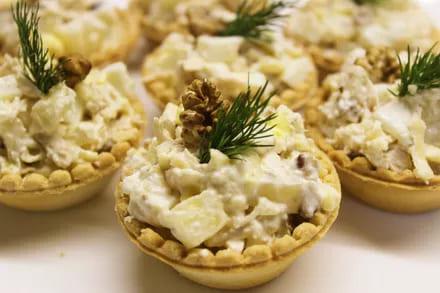 Be sure to share this recipe with your friends!