Many people love apple pies, especially apple pies that can be made quickly and easily and served to guests. Be sure to take this dessert for yourself.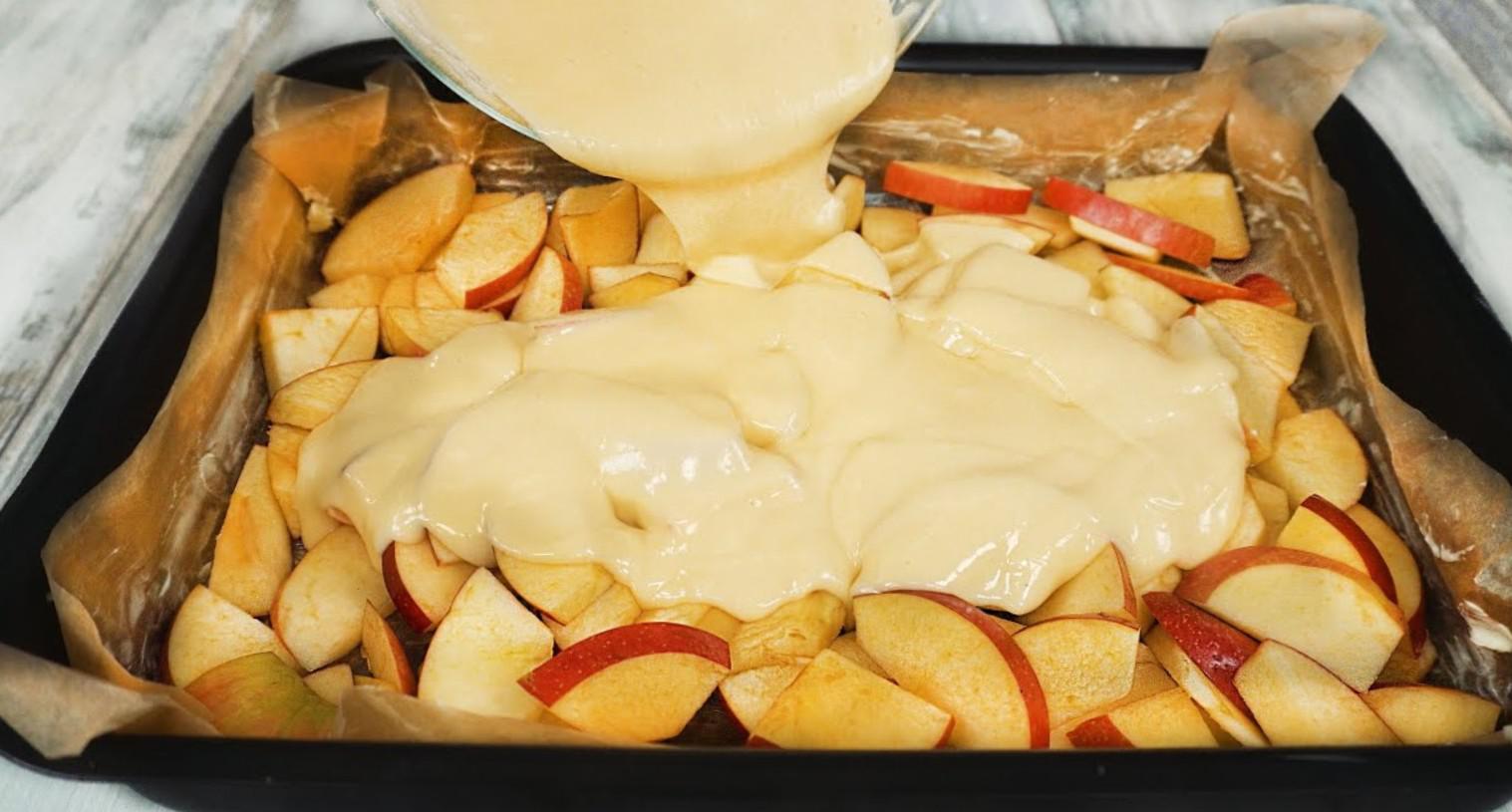 Ingredients:
apples, 4 pcs;
eggs, 2 pcs;
sugar, 100 gr;
milk, 100 ml;
flour, 200 g4
baking powder, 10g;
vanilla to taste.
Instructions
Choose sour-sweet apples, so the pie will turn out with a bright flavor, moist.
Take the milk out of the fridge in advance, so that it acquires room temperature.
Beat the eggs with the sugar until a fluffy mass.
Pour in the milk and mix until homogeneous.
Pour in sifted flour with baking powder, mix gently so that there are no lumps.
You can add vanillin to taste or replace it with cinnamon, which goes well with apples.
The apples are cut into small slices.
Grease a baking dish with a piece of butter and lay a layer of apple slices.
Pour the batter evenly on top.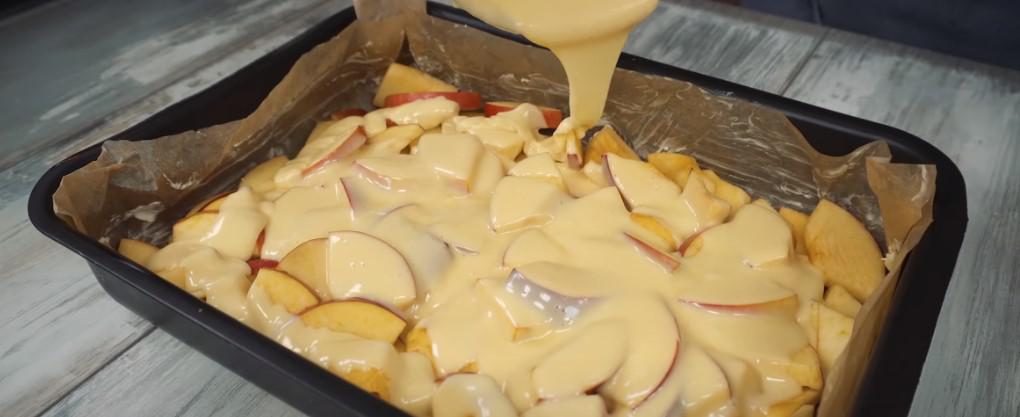 Bake the pie at 180 degrees for about 20 to 30 minutes, but watch your oven.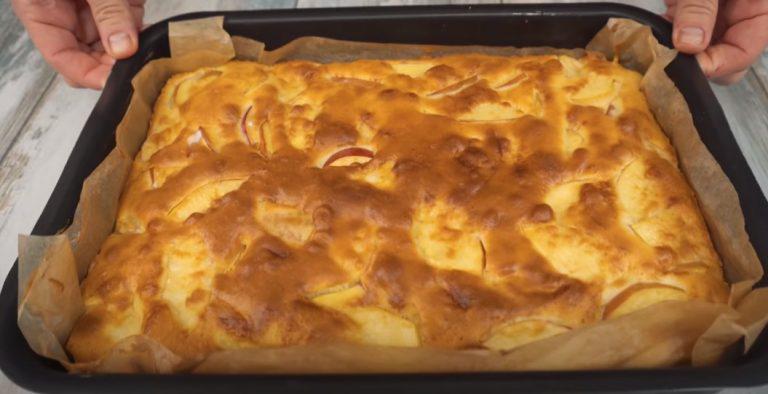 The cooled pie can be sprinkled with powdered sugar or mixed with cinnamon.
The pie is airy, soft and moist. The filling will be soft but not runny.