Indulge in the enchanting flavors of a Disney theme park staple right in the comfort of your own home with these delectable Smoked Turkey Legs. Brimming with smoky goodness, these turkey legs are a perfect copycat of the ones you find at the park, giving you the ultimate culinary adventure without leaving your kitchen!
Unlocking the Secrets: Disney Smoked Turkey Legs
Prepare to embark on a gastronomic journey reminiscent of walking through the park, passing carts teeming with the irresistible aroma of turkey legs. With this Disney smoked turkey legs copycat recipe, the magic of Disney is just a few steps away.
The Perfect Brine: Unveiling the Signature Pink Hue
Before we dive into the preparation, it's essential to note that these turkey legs differ from simply smoking a regular turkey leg. These succulent delights undergo a curing process with a curing salt (sodium nitrite), giving them their characteristic pink color, almost resembling ham.
Some claim that these turkey legs even taste like ham, thanks to the delightful, even saltiness imparted throughout the leg. The brine plays a vital role in tenderizing the meat, infusing the pink hue, and ensuring a harmonious saltiness in every bite.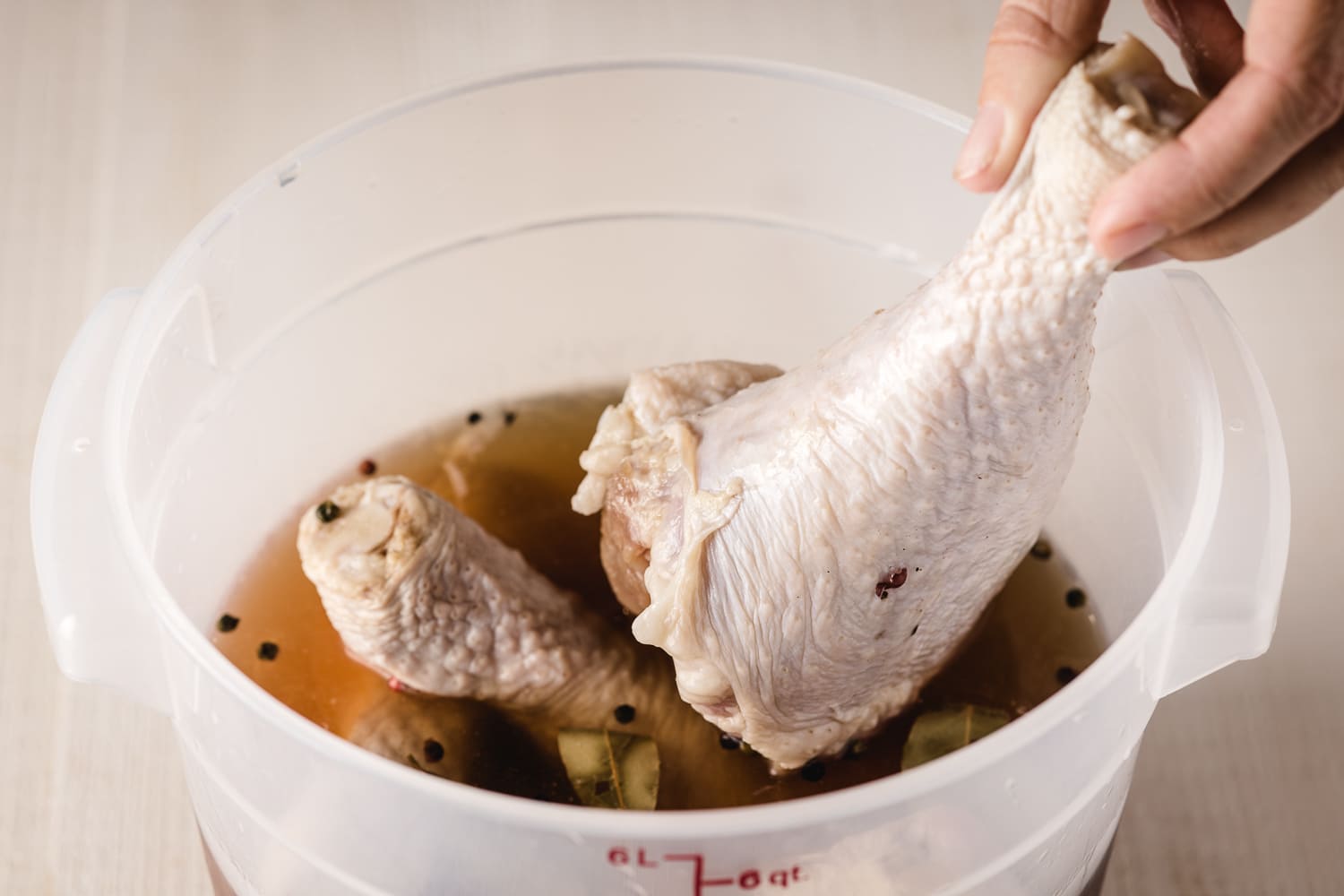 Turkey Leg Sourcing: From Disneyland to Your Local Grocer
Wondering where to acquire these ginormous turkey legs? At Disneyland, you'll find male tom turkey legs, weighing anywhere from 1 ½ -2 pounds each! Feeding two people easily, these protein-packed delights offer a significant refuel during your park adventure.
For this recipe, we use hen legs found at most local grocery stores, which weigh around 3/4 -1 pound each. While smaller than the ones at Disneyland, they deliver an equally delicious experience, and you can readily find them. Hen legs are an ideal size per serving, making them a logical choice for your home-cooked version.
However, if you're determined to smoke the giant tom legs, you may occasionally request your butcher to provide them. Although this requires additional preparation and time, the result will be worth it. Keep in mind that the cooking time will need adjustment to ensure they reach a safe, consumable temperature.
Mastering the Art: How to Cook Smoked Turkey Legs
Smoking these turkey legs requires a 2-step (3, if you count devouring) process:
Brining: Prepare the brine, submerge the turkey legs, and let them cure in the fridge for 24 hours, ensuring their full tenderness and signature pink hue.
Smoking: After a day of brining, remove the turkey legs, rinse them, and pat them dry. Preheat your smoker to 225 degrees F and smoke the turkey legs directly on the grill grates for about 1.5 hours, using your preferred wood. The magic happens when the internal temperature reaches 175 degrees F, rendering the meat tender, fall-off-the-bone perfection.
Serve your Smoked Turkey Legs, perhaps wrapped in butcher paper for an authentic touch, ready to be devoured with hands and teeth – no cutlery needed for this finger-licking delight.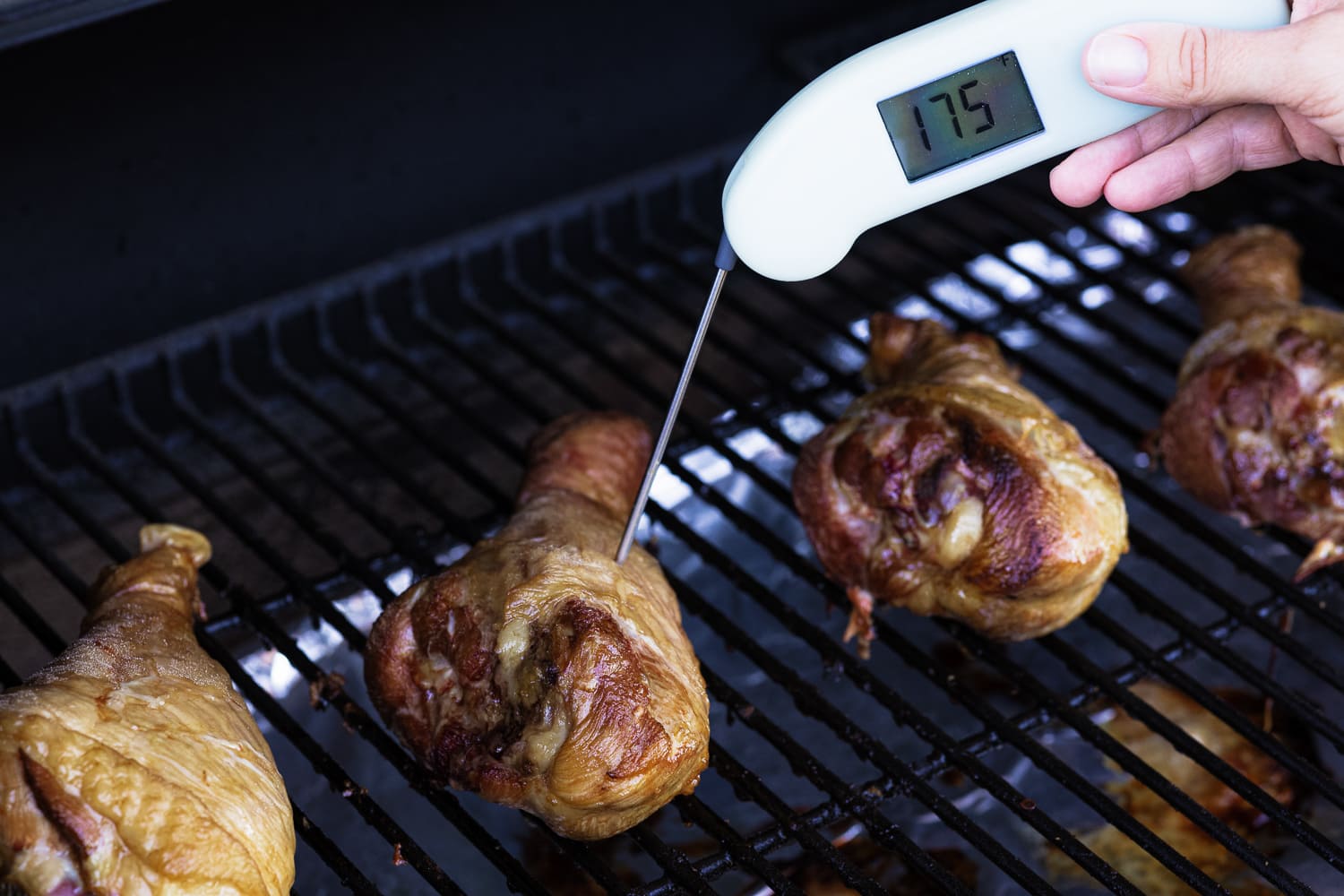 Unlock the Smoky Magic: A Recipe Worth Repeating
With the Smoked Turkey Legs, Disney magic finds its way to your plate, delivering an unforgettable flavor explosion and tender, smoky goodness. Relish this delightful treat, and experience the essence of Disney in your very own home!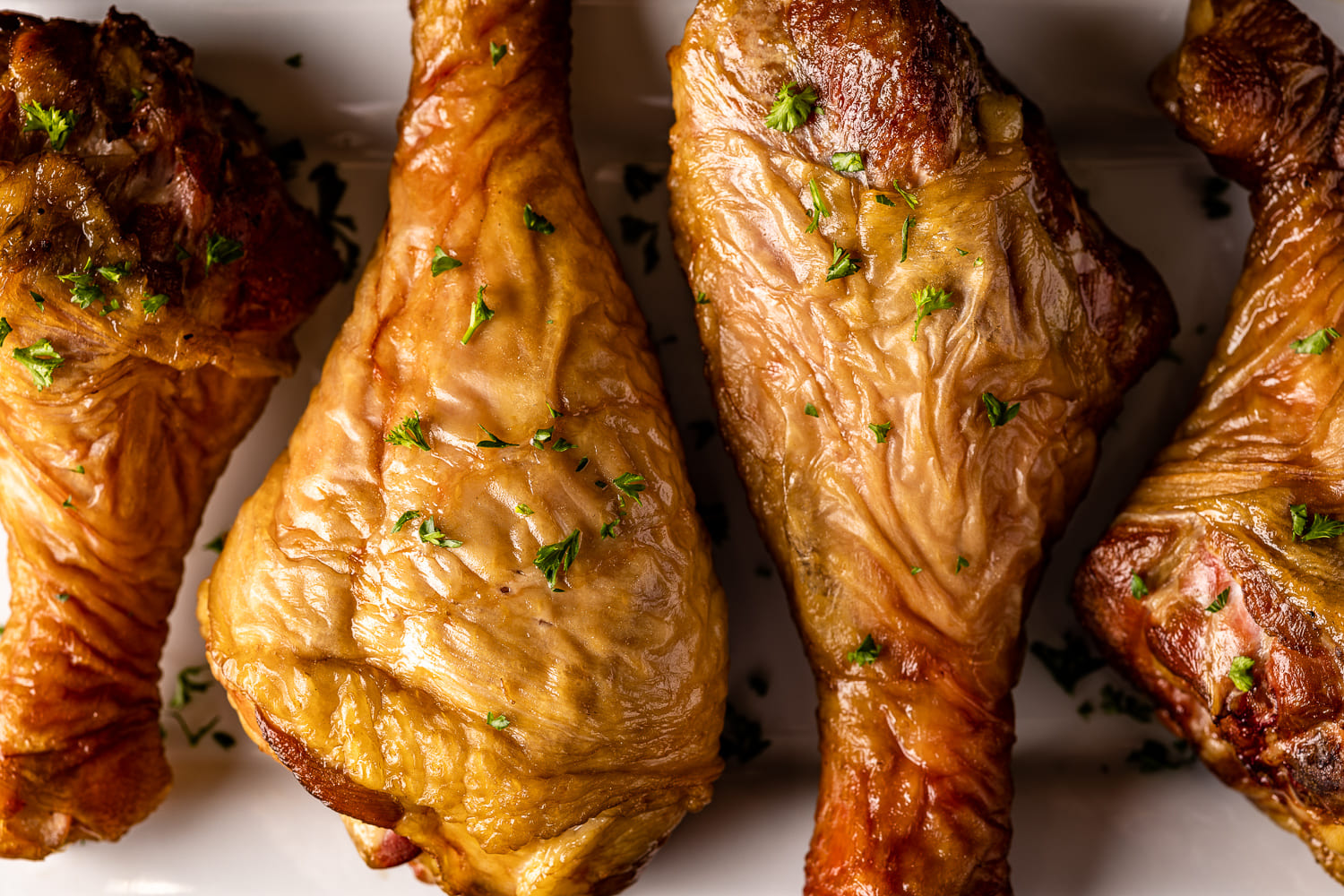 Ingredients:
Wet Cure:
4 cups cool water
2 bay leaves
¼ cup dark brown sugar
1 Tablespoon kosher salt
1 Tablespoon whole black peppercorns
1 teaspoon Prague powder #1 (curing salt)
Instructions:
Make the curing liquid: Dissolve salt, brown sugar, and curing salt (Prague powder) in cool water. Stir in black peppercorns and bay leaves.
Cure the turkey legs: Place the turkey legs in a gallon zip-top bag and pour the curing liquid over them. Cure for 24 hours in the refrigerator, ensuring they are fully submerged.
Preheat the smoker: Preheat your smoker to 225 degrees F, using your favorite wood.
Prepare the turkey legs: Remove the turkey legs from the brine, rinse under cool water, and pat dry.
Smoke the turkey legs: Place the turkey legs directly on the smoker, close the lid, and smoke for about 1.5 hours or until the internal temperature reaches 175 degrees F.
Serve and enjoy: Let the turkey legs cool slightly, and dig in with your hands for a truly magical experience!