Avocado halves baked with flavorful salmon and egg are a great option for a hearty breakfast or a healthy snack, as well as an original idea for a hot holiday snack. The combination of ingredients is terrific: creamy avocado flesh, warm baked egg and tender brackish fish! This appetizing and uncomplicated dish requires minimal cooking skills and will come in handy for those who value their time. Be sure to take note of this great recipe and repeat it in your kitchen!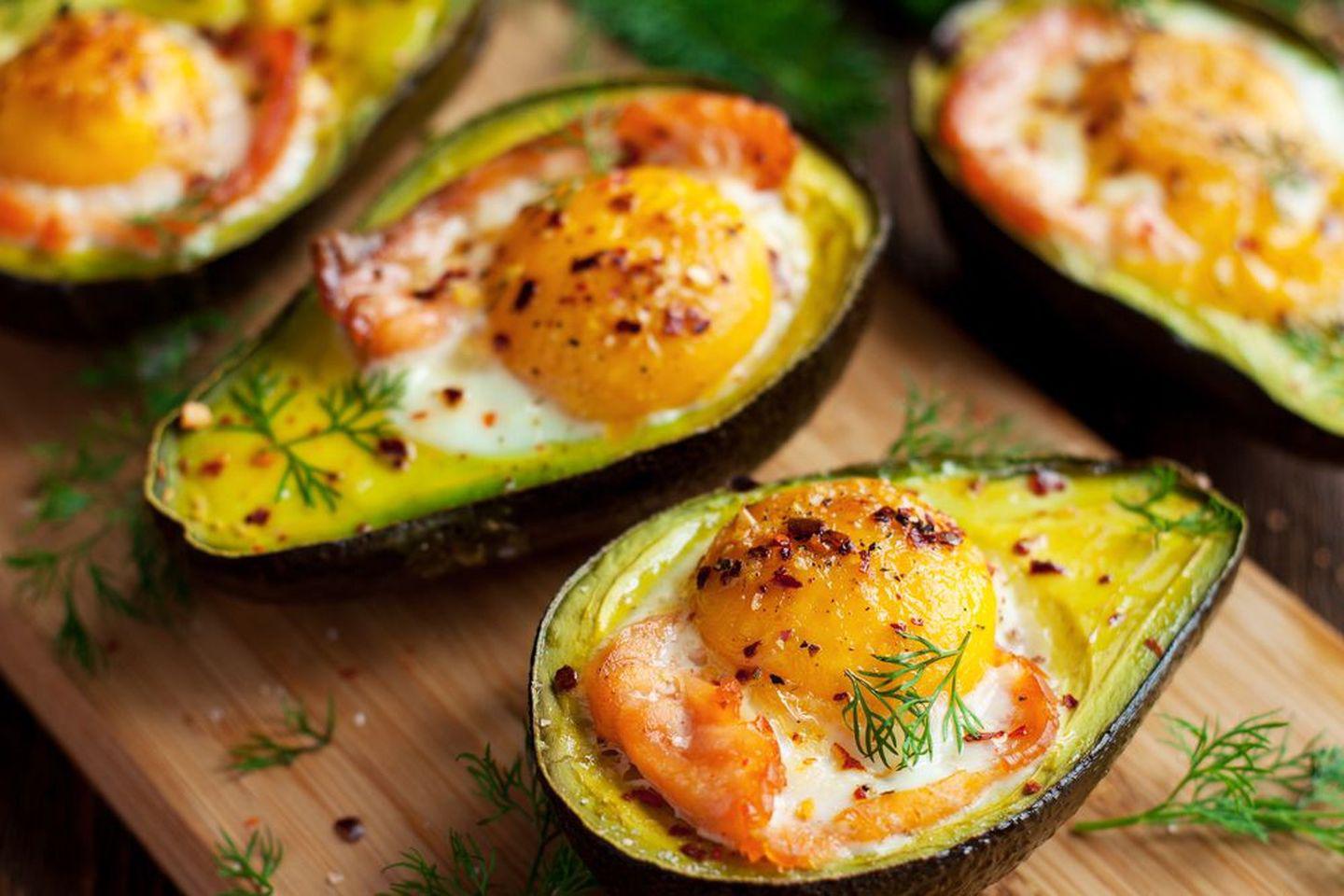 Ingredients (4 servings)
Chicken eggs 4 pcs.
Smoked salmon 4 slices
Seasoning mix of pepper to taste
Lemon juice 0.5 pcs.
Salt to taste
Fresh herbs if desired
Avocado 2 pcs.
Instructions
Cut the avocado in half.
Remove the pips and use a spoon to scrape out some of the flesh to make more room for the filling.
Drizzle the avocado halves with lime or lemon juice to prevent the flesh from darkening.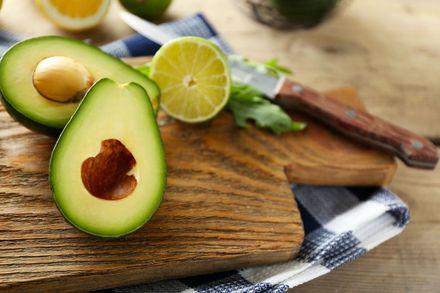 Place a small slice of fish fillet in each avocado half.
I had smoked salmon slices, but you can use lightly salted fillets instead.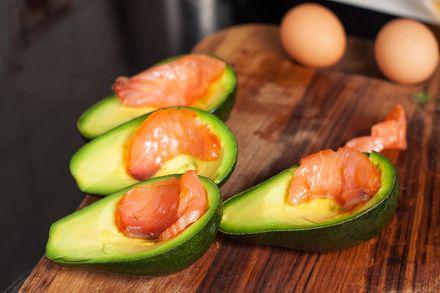 Carefully crack an egg into the middle of each avocado half.
If your avocado is small, you can use quail eggs instead of chicken eggs.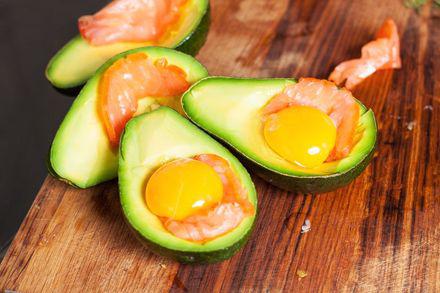 Carefully transfer the avocado halves to a baking tray covered with parchment, salt and season with the pepper mixture.
Bake in a preheated 180 degrees oven for 12-15 minutes, depending on how cooked you want the eggs.
Place the avocado on plates, garnish with fresh herbs and serve immediately.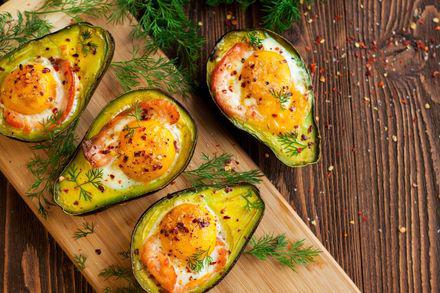 Bon appetit!