I always have homemade fresh cottage cheese in the freezer, I never buy it in the store (a woman I know from the village makes and sells it herself). We don't like fresh cottage cheese, but we eat baked goods and other delicious dishes made of cottage cheese with pleasure. Today I'm going to share with you a recipe for mini doughnuts that I learned from my grandmother, and she in turn from her mother-in-law.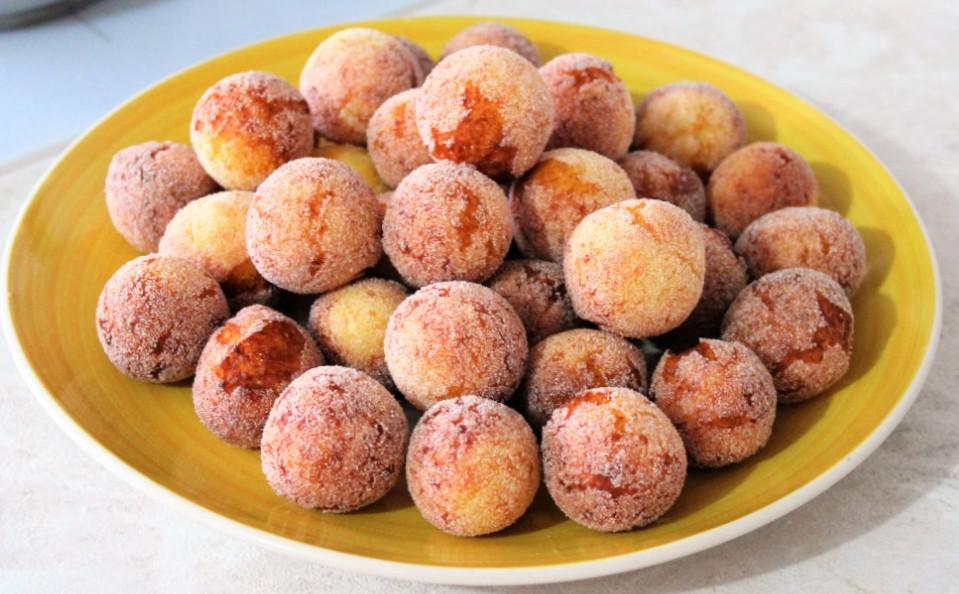 Ingredients:
Cottage cheese 500 grams
Eggs 2 pcs.
Soda 1 teaspoon (not full)
Sugar 3 tablespoons
A pinch of salt
Flour 9-12 tablespoons
Flour 2-3 tablespoons
Instructions:
I use, as I said before, cottage cheese, defrosting it in the fridge. The cottage cheese should not be very liquid or dry, I knead it with a fork and proceed to prepare the dough.
This time I had 500 grams of cottage cheese, I add 2 eggs, a not full teaspoon of baking soda, a pinch of salt, 3 tablespoons of sugar. I mix everything and start adding flour in portions. I had 9 tablespoons of flour with not a big slide. The dough does not need to add too much flour, it should be sticky to the hands.
In order to form the balls I grease my hands with vegetable oil and separate a small piece of dough, and then roll it into a ball.
Now all the balls should be dipped in semolina, I pass this work to my main kitchen helper – my daughter. She's doing a great job, while I have time to remove the dirty dishes from the table.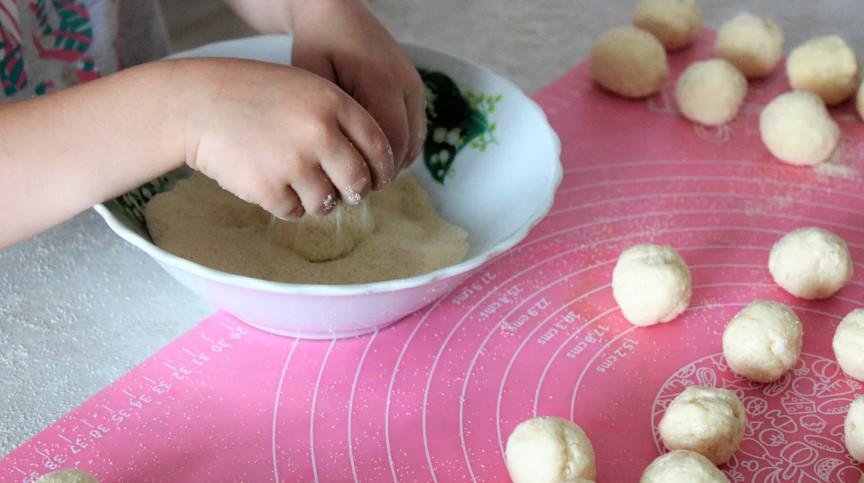 When all the balls are ready you can start frying them.
For frying, I use vegetable oil and heat it over medium heat. I fry all the doughnuts until golden.
It takes about 5-6 minutes to fry a few pieces (I fry without a deep fryer, in a pan with oil).
These are the goodies you get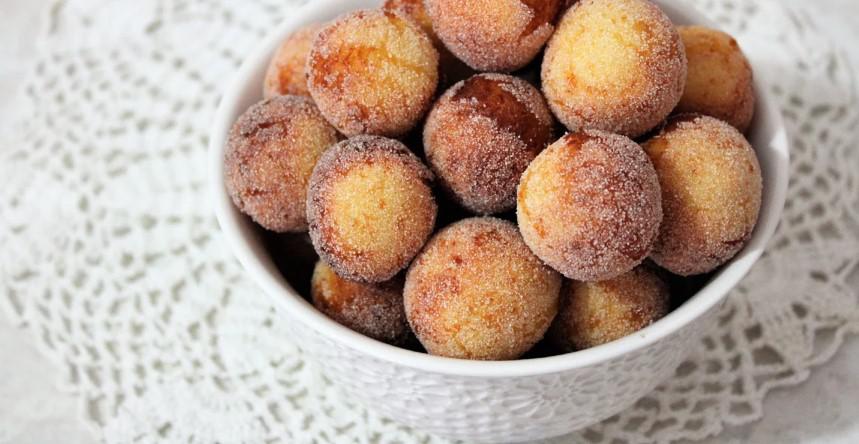 What do you think of the recipe? Will you make it?