Such fragrant, dense, very tasty apricots, you will definitely like them and you will cook them very often.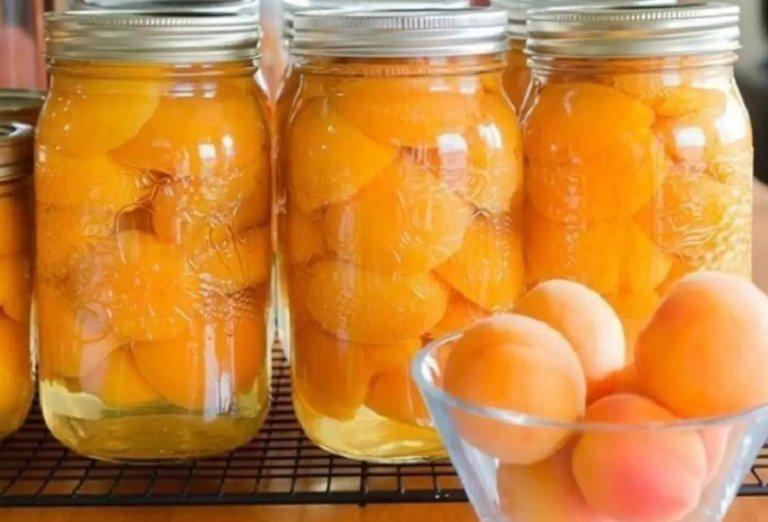 Ingredients:
apricots, 3 kg;
water, 2 l;
sugar, 700 g;
juice of half a lemon.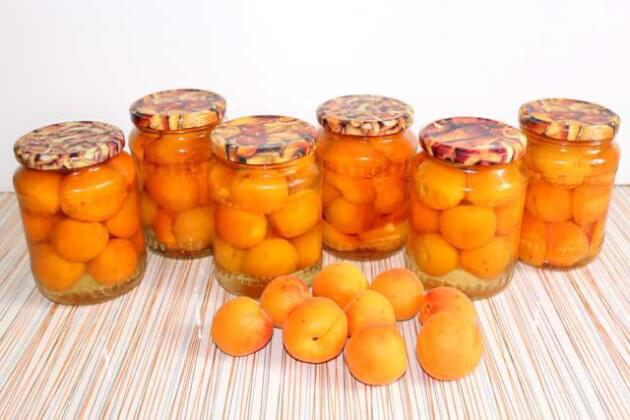 Instructions
Choose dense, not overripe fruits with a beautiful and undamaged skin.
Rinse the apricots well, remove the seeds.
Combine the water, sugar and lemon juice in a saucepan and boil the syrup, stirring from time to time. Once the liquid boils, reduce the heat a little and cook for 5 minutes.
Put the fruits in the syrup, bring to a boil and cook for 1 minute.
Spread apricots in sterilized jars, filling them only 2/3 full with fruit.
Bring the syrup to a boil again and pour into jars, screw on the lids, turn and wrap with towels, leave until it cools.
Tip: If you take a very dense fruit, then these canned apricots can be used as a filling for pies. Cakes, a variety of cheesecakes, cottage cheese desserts. Apricots will be dense, when repeated cooking will not turn into mush.