With just 4 ingredients in a blender, you can easily "get" summer in a glass in just 5 minutes.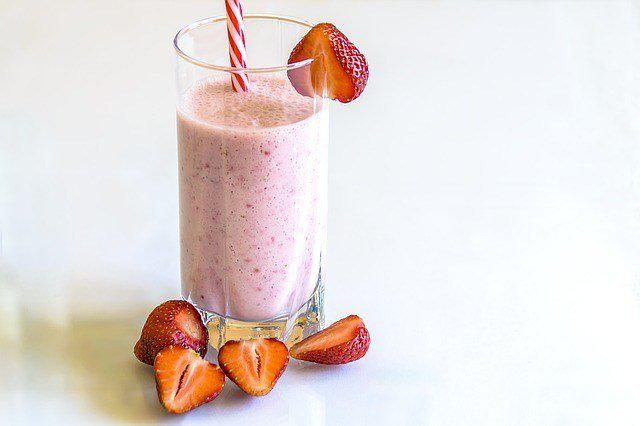 Ingredients
Strawberries 10 pcs.
Milk 0,5 cup
Ice cubes 5 pcs.
Sugar (optional) 1 tbsp.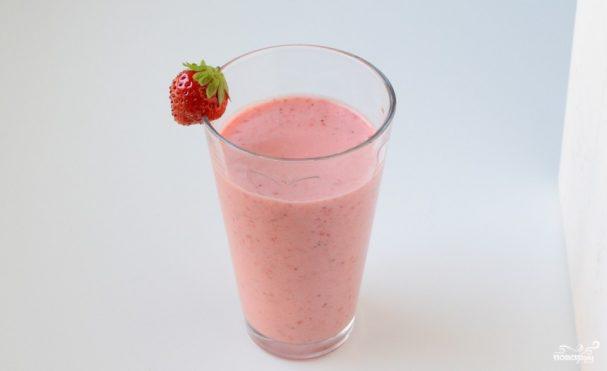 Instructions
Slice the strawberries in half.
Place the berries in a blender or food processor.
Pour the milk into the blender. Add the ice.
Blend until all ingredients are smooth.
Depending on the power of your blender and the size of the ice cubes, this should take anywhere from 15 seconds to 1 minute.
Add the sugar, blending for a few more seconds.
If the strawberries are sweet enough, you may not need to add sugar.
Pour the smoothie into a glass. Garnish the smoothie glass with strawberries or cocktail umbrellas.