It's ideal to cook the wings outdoors on the grill, but it's just as good in the oven. Barbecue sauce gives the wings a light crispy, flavorful crust and an amazing aroma. The recipe is simple, the ingredients are affordable, and the taste is incredible. Hot wings with crispy skin and soft meat inside will not leave anyone indifferent! Try it!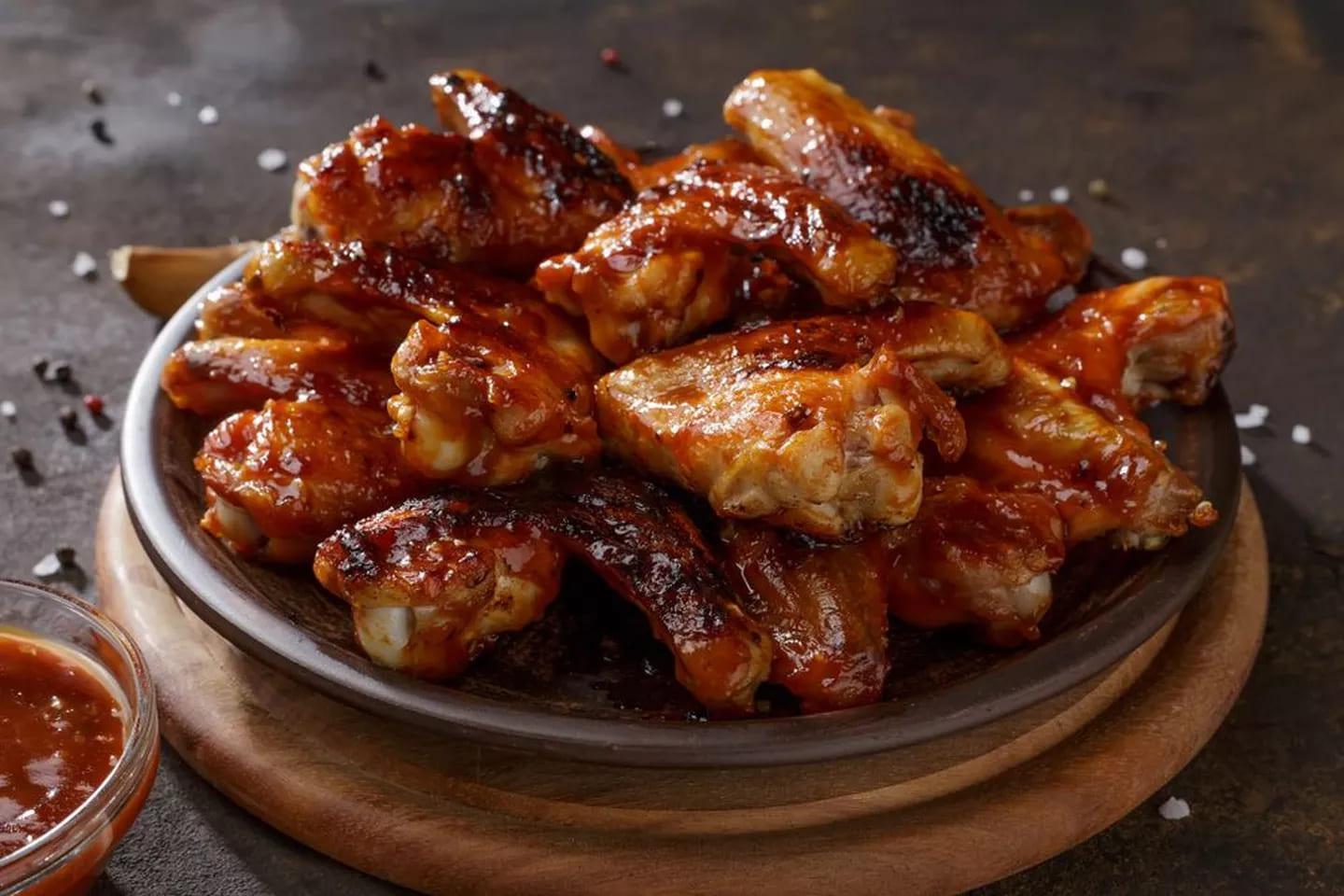 Ingredients (3 servings)
Mustard 1 tsp.
Tomato paste 200g
Ground black pepper to taste
Chicken wings 6 units.
Brown sugar 50g
Apple cider vinegar 1 tbsp.
Garlic 4 cloves.
Salt to taste
Olive oil 1 tbsp.
Instructions
Prepare the necessary set of ingredients.
For barbecue sauce you can use tomato paste, ketchup or homemade tomato sauce.
White sugar should not be used, as it will not give a ruddy crust. The rest of the ingredients are according to the list.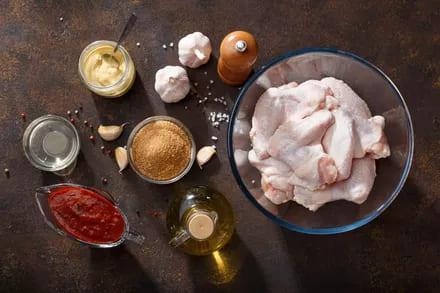 Rinse the chicken wings and dry them with paper towels. The third wing joint, the smallest, can not be used, as there is almost no meat.
Place the chicken wings in a bowl, drizzle with apple cider vinegar and olive oil and stir.
Put the wings in the refrigerator while the oven warms up.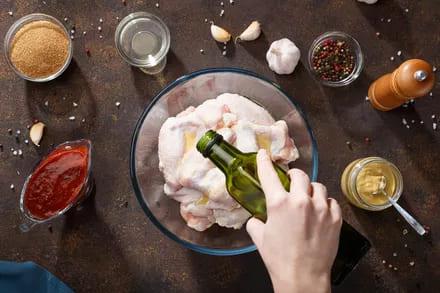 Place the wings in a baking dish greased with vegetable oil, and send it into a preheated 190 degrees oven for 15 minutes.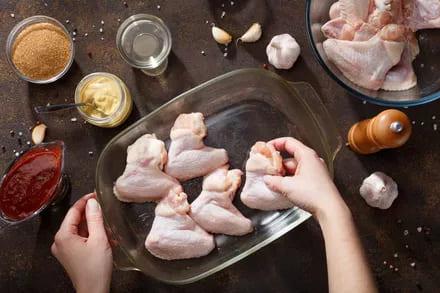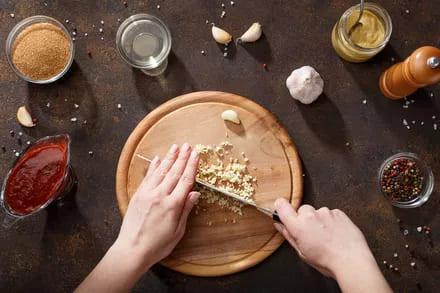 Combine tomato paste, garlic, brown sugar, salt, ground pepper and mustard in a bowl.
Stir until smooth.
Allow the sauce to dissolve for 10 to 15 minutes to allow the sugar grains to melt a little, since brown sugar does not melt well.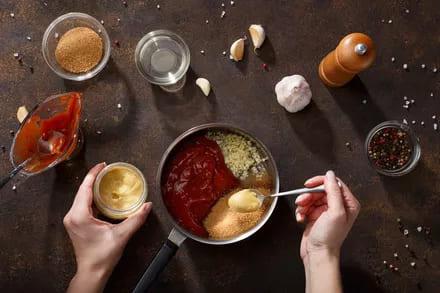 After 15 minutes of baking, coat the wings with half of the sauce.
If desired, flip them to the other side.
Return to the oven for another 10-15 minutes.
Serve the remaining half of the sauce with the cooked wings.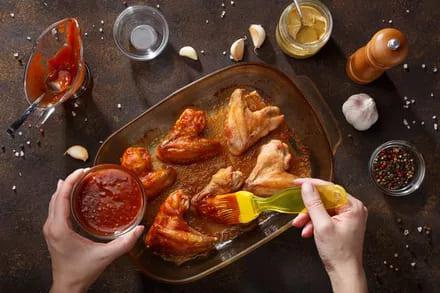 Serve these wings as a hot appetizer with the prepared sauce.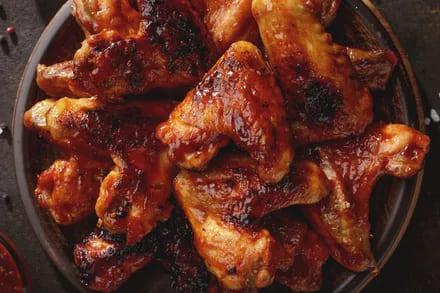 Bon appetit!