Open pork pie with herbs is simply delicious. A hearty and warming dish for winter days.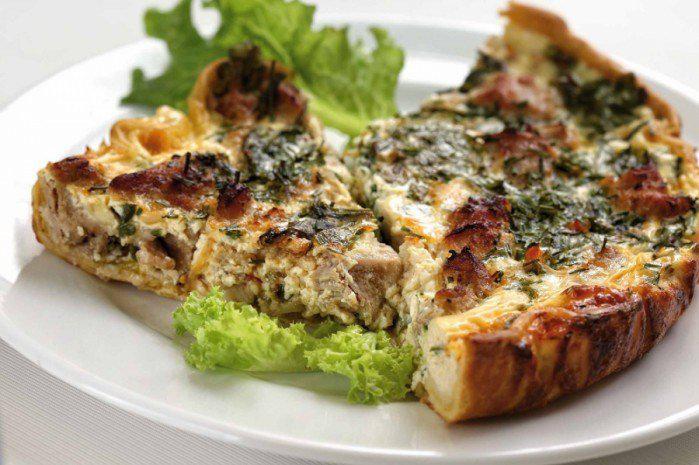 Ingredients
Flour 250 g
Butter 125g
Egg 1 egg
1 pinch salt
Water 3 tbsp.
For stuffing
Pork 200 gr
Spinach 100g
Eggs 4 pcs.
Nutmeg 1 pinch
Onion 1 pc.
Cream 300 ml
Vegetable oil 3 tbsp.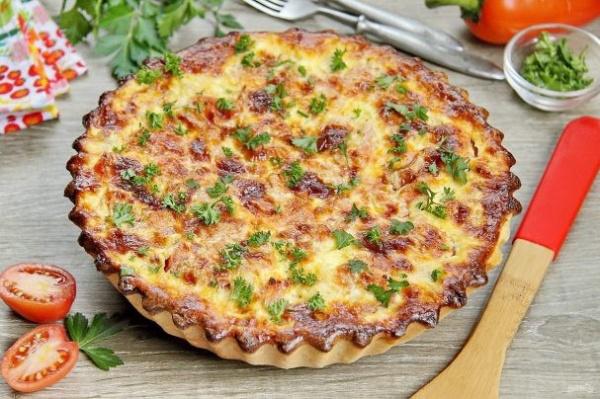 Instructions
Sift the flour, grate the butter, add an egg, a pinch of salt, pour the cold water and knead quickly. Roll into a ball and leave in a fridge for 2 hours, then roll out into a 4-mm-thick layer.
Dice pork, sauté in oil, add onion cut in half rings, sauté gently, add spinach and nutmeg.
Whisk eggs with cream, salt and pepper to taste.
Put the dough into 25 cm mould, put the pork and spinach on it and pour the cream and egg mixture over the dough. Bake for 30 minutes at 180°C.