This twist on a classic appetizer features hard-smoked eggs as the base, topped with a tangy and slightly spicy filling. With the addition of pickled jalapenos and a sprinkle of homemade BBQ seasoning, these smoked deviled eggs are a flavor explosion that you absolutely have to try!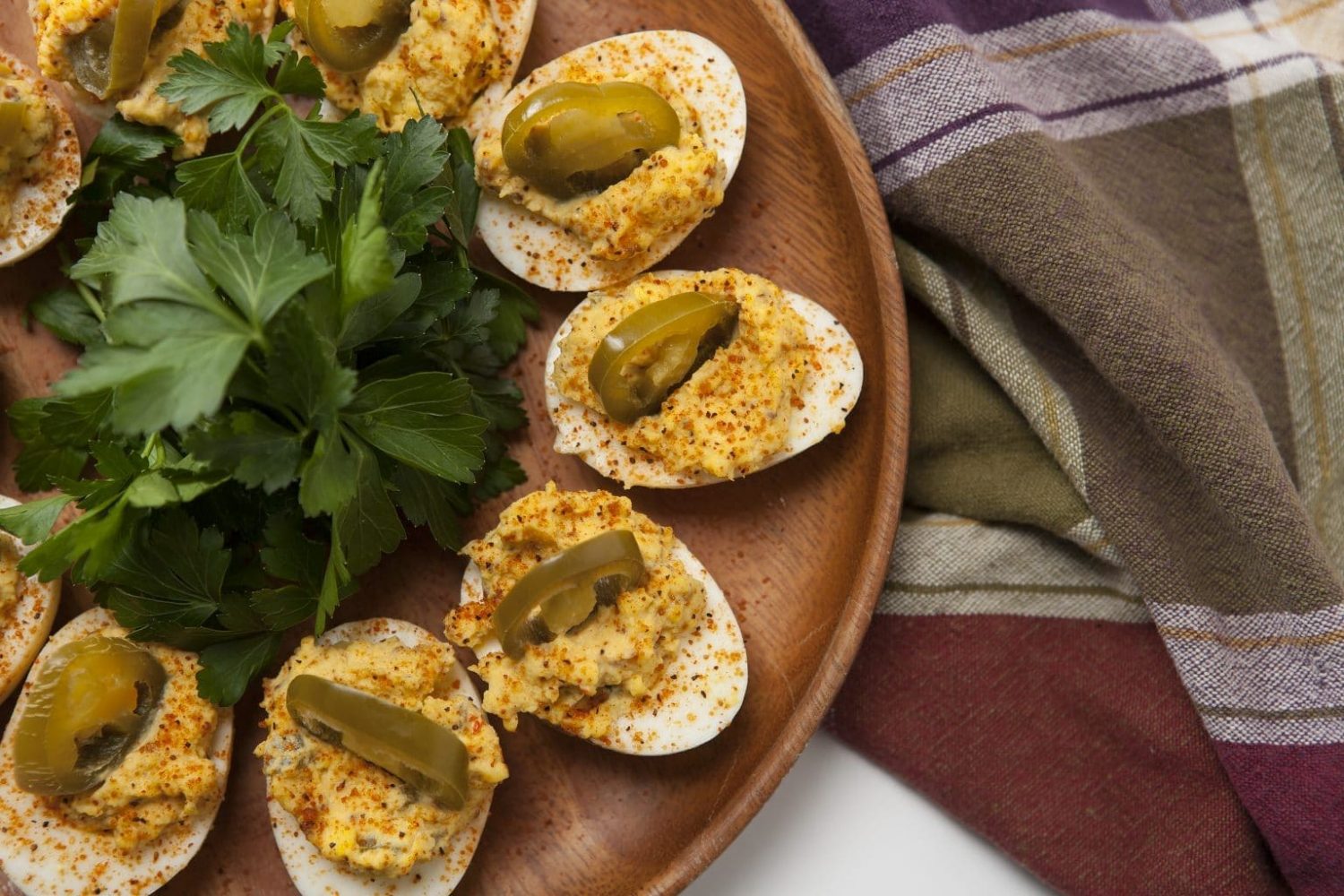 Why Smoke Deviled Eggs?
If you're a fan of deviled eggs and BBQ, then you're in for a real treat with smoked deviled eggs. The extra time spent in the smoker infuses the eggs with an incredible depth of flavor that you have to taste to believe. Combined with the delicious ingredients in the filling, these eggs are sure to be a hit at any gathering.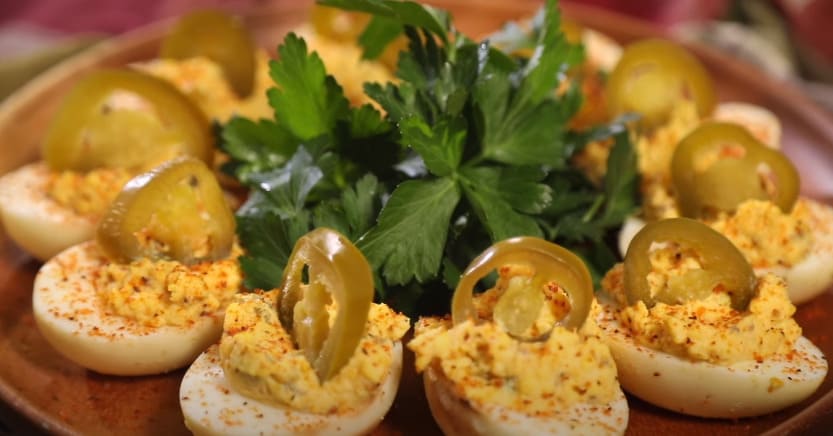 The Key to Great Smoked Deviled Eggs
It all starts with the smoked eggs! To ensure the perfect base for your deviled eggs, I recommend following my detailed recipe on how to smoke eggs. Take the time to master the smoking process, and you'll be rewarded with eggs that are bursting with smoky goodness.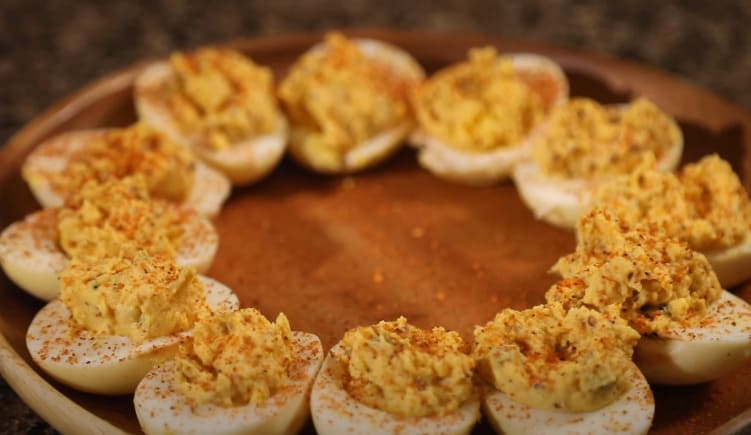 Ingredients for Smoked Deviled Eggs
To make these delicious deviled eggs, here's what you'll need:
3 tablespoons mayonnaise
1 tablespoon diced pickled jalapenos
2 teaspoons stone ground coarse mustard
2 teaspoons Homemade Sweet Rub
1 teaspoon apple cider vinegar
12 additional slices of pickled jalapenos (for garnish)
How to Make Smoked Deviled Eggs
Once you have your smoked eggs ready, it's time to prepare the filling. Here's a step-by-step guide to making the perfect smoked deviled eggs:
Prep the Eggs:
Slice the 7 hard-smoked eggs in half. Gently scoop out the yolks into a medium mixing bowl. You can discard or eat the two egg whites that look the most beat up. The additional yolk in the filling will ensure the deviled eggs are rich and flavorful.
Make the Yolk Filling:
Add mayonnaise, mustard, apple cider vinegar, Homemade Sweet Rub, and diced pickled jalapenos to the egg yolks in the mixing bowl. Whisk vigorously to combine and fluff up the yolks, creating a smooth and creamy filling.
Fill the Eggs:
Use a spoon to fill each egg white half with approximately 1 tablespoon of the yolk mixture. Top each filled egg with a sliced pickled jalapeno, and sprinkle the entire tray with additional Homemade Sweet Rub for a pop of color and smoky flavor.
Serve and Enjoy:
Chill the smoked deviled eggs in the refrigerator before serving. The cool and creamy filling, combined with the smoky and tangy flavors, will be a delightful appetizer that everyone will enjoy.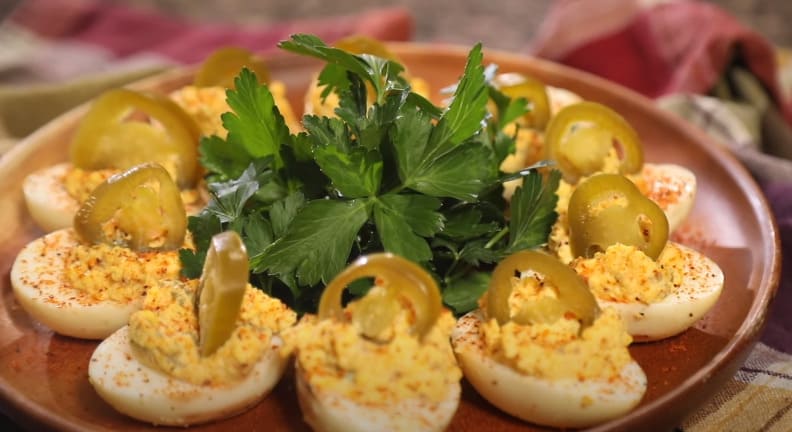 These smoked deviled eggs are a true crowd-pleaser, offering a unique twist on a classic dish. The smoky aroma and incredible flavors will leave your guests craving more. So go ahead and indulge in the irresistible combination of smoked eggs and a deliciously seasoned filling.