Indulge in the perfect combination of juicy meat and creamy mashed potatoes with this delectable Country Meat and Mashed Potatoes Casserole. With its tantalizing flavors and comforting textures, this one-pan wonder will vanish from your plate in no time. You might want to consider doubling the recipe because everyone will be asking for seconds!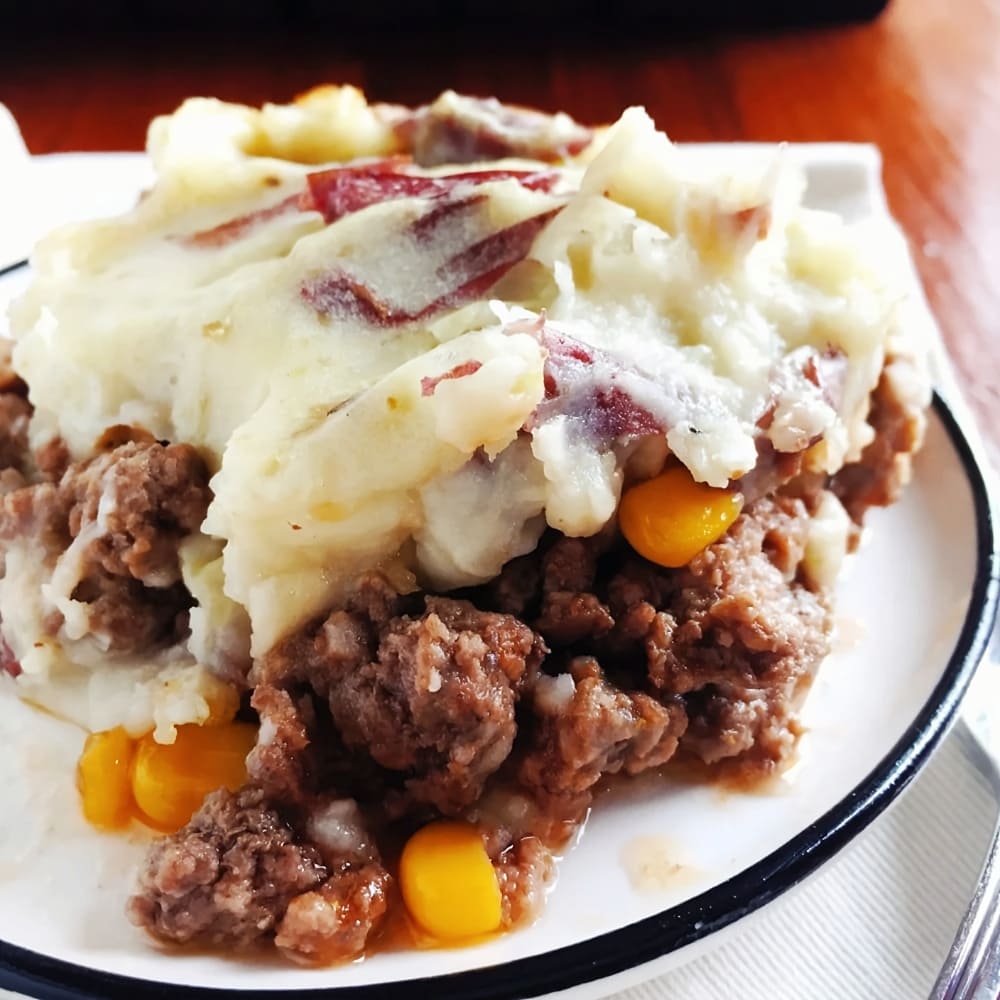 Country Meat and Mashed Potatoes: A Nostalgic Delight
One of the highlights of this recipe is the use of skin-on mashed potatoes. It's a tradition passed down from my mom and her mother before her, evoking cherished memories with every bite. If you prefer peeled potatoes, feel free to make the adjustment. You can find the recipe for our beloved Country Mashed Potatoes here.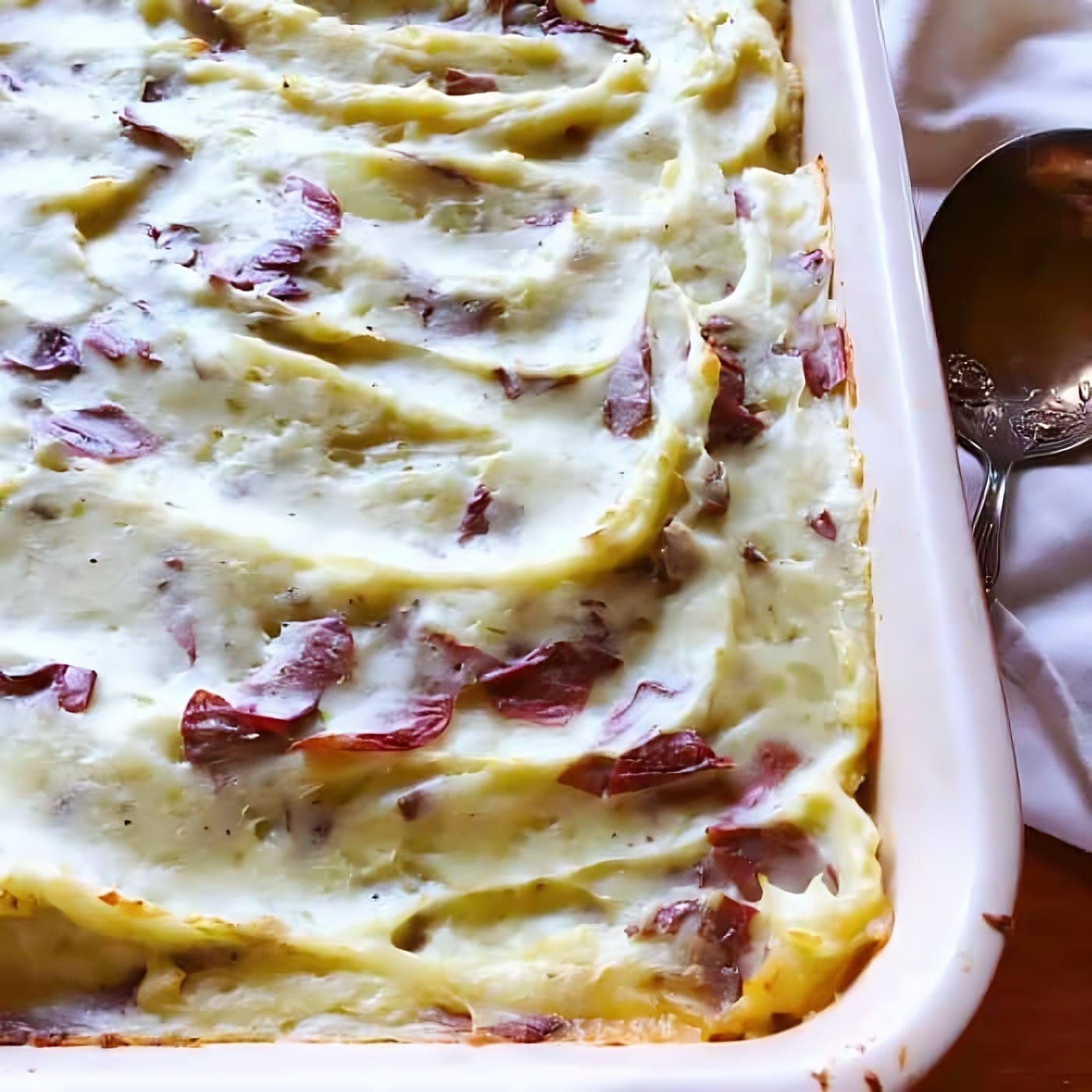 Meatloaf and Mashed Potatoes: A Classic Pairing
Meatloaf has always been a beloved dish in our household, and we like to prepare it in various ways. Our magic meatloaf recipe holds a special place in our hearts. When you think of meatloaf, it's impossible not to envision it alongside a generous serving of mashed potatoes. It's an unwritten rule. Sometimes, to add a twist, we sprinkle heaps of shredded cheddar cheese and crispy bacon on top, turning it into a loaded baked potato-inspired delight. Serve it with sour cream and, even though I may personally disagree, ketchup. Majority rules in our home, after all.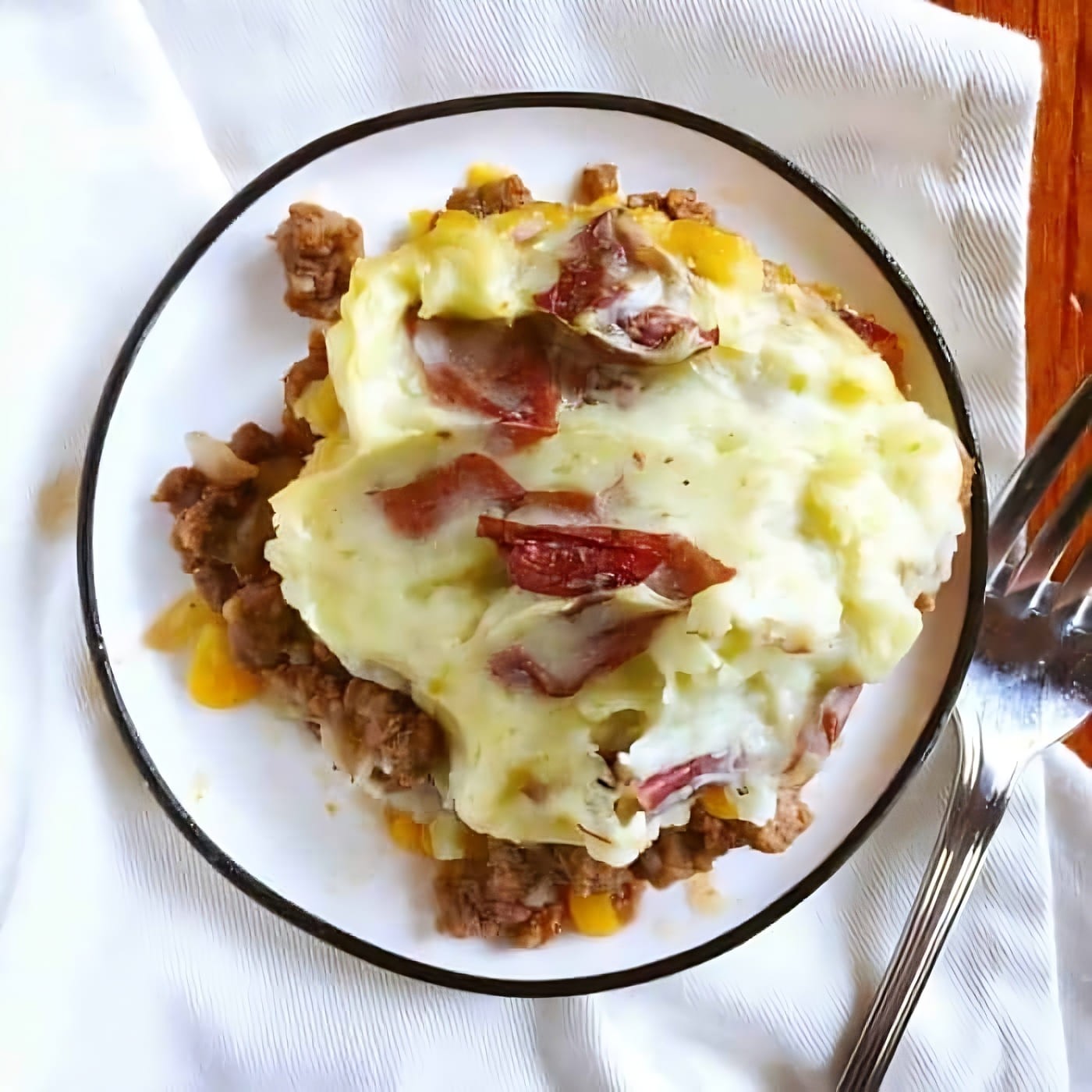 Country Mashed Potatoes: The Ultimate Recipe
The mashed potato recipe we use is an undisputed champion in our household. However, I won't engage in mashed potato wars because everyone has their preferences. Cheesy mashed potatoes or sour cream and chive mashed potatoes are also fantastic options. As long as you steer clear of the boxed stuff, we're good.
How to Make Country Meat and Mashed Potatoes
This recipe comes together quite swiftly. Once the potatoes are ready, everything moves at a brisk pace. Simply combine all the ingredients in a skillet until the ground beef is no longer pink. Transfer the mixture to a baking dish, spreading it out evenly. Top it off with a layer of mashed potatoes, and then bake in the oven for approximately 30-40 minutes. If you're not a fan of corn, feel free to omit it.
I highly recommend trying the Skins On Mashed Potatoes, even if you decide not to make the entire casserole. They are truly sensational and will forever alter your perception of mashed potatoes. But do make sure to savor this Country Meat and Mashed Potatoes Casserole as soon as possible!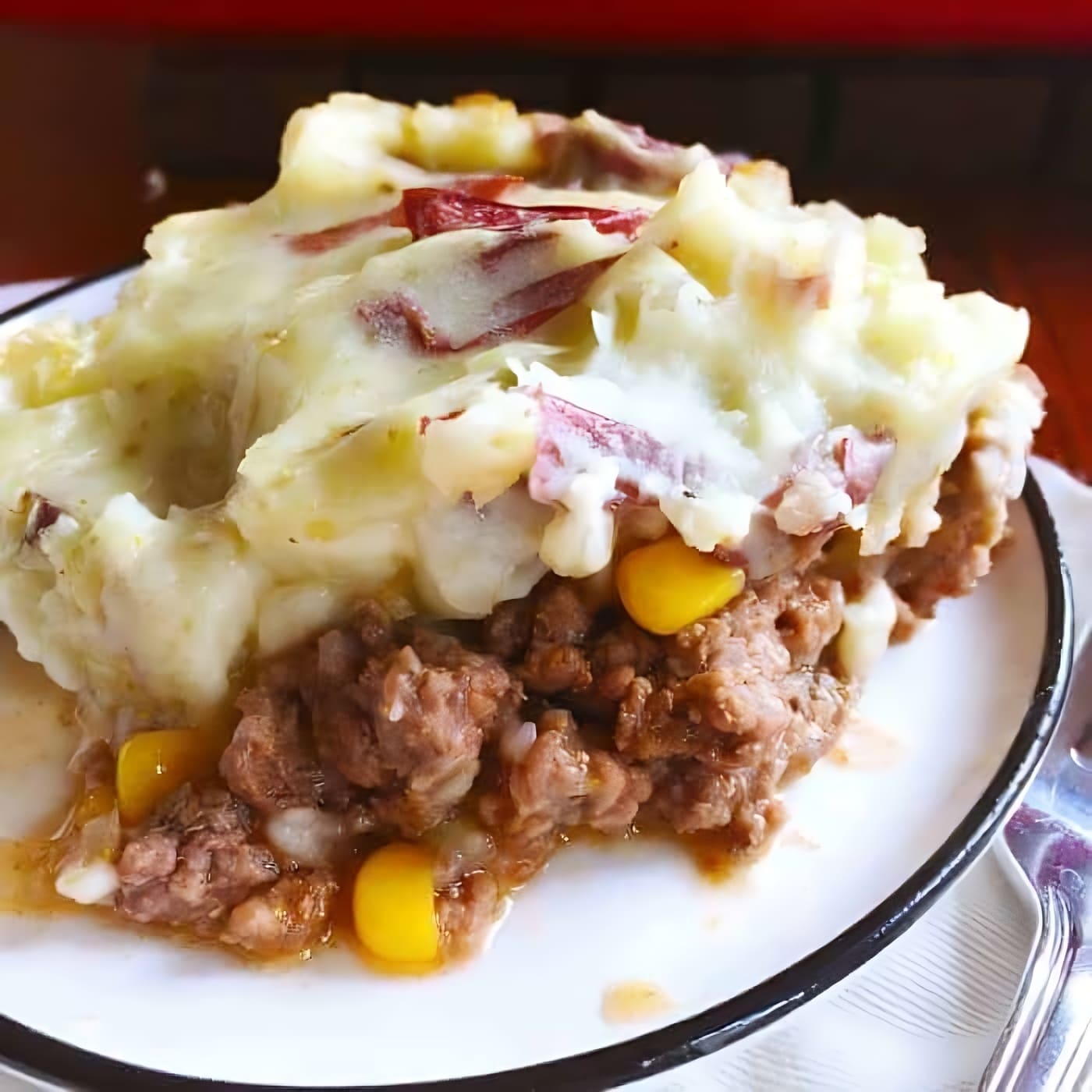 Ingredients:
2 pounds ground beef
½ cup chopped onion
2 cloves garlic, chopped
1 can corn, drained
⅓ cup ketchup
1 teaspoon kosher salt
½ teaspoon ground black pepper
Instructions:
Preheat the oven to 350°F (175°C) and grease a 9×13-inch baking dish with cooking spray.
In a skillet over medium heat, sauté the onions and garlic until fragrant and translucent. Add the ground beef and cook until browned. Drain any excess juices.
Stir in the corn, ketchup, salt, and black pepper, ensuring everything is well combined.
Transfer the meat mixture to the prepared baking dish, pressing it down to create an even layer.
Carefully spread the Country Mashed Potatoes over the meat, smoothing it out evenly.
Bake the casserole, uncovered, for approximately 30 minutes, or until heated through and lightly golden on top.