Classic Hummus is a timeless delight that has graced my table since childhood. I vividly recall my teenage years, marveling at the sight of pre-packaged hummus in supermarkets. Back then, I assumed that Armenian cuisine (although I acknowledge that Armenians don't have exclusive rights to hummus 🙂 wasn't popular enough to reach mainstream status.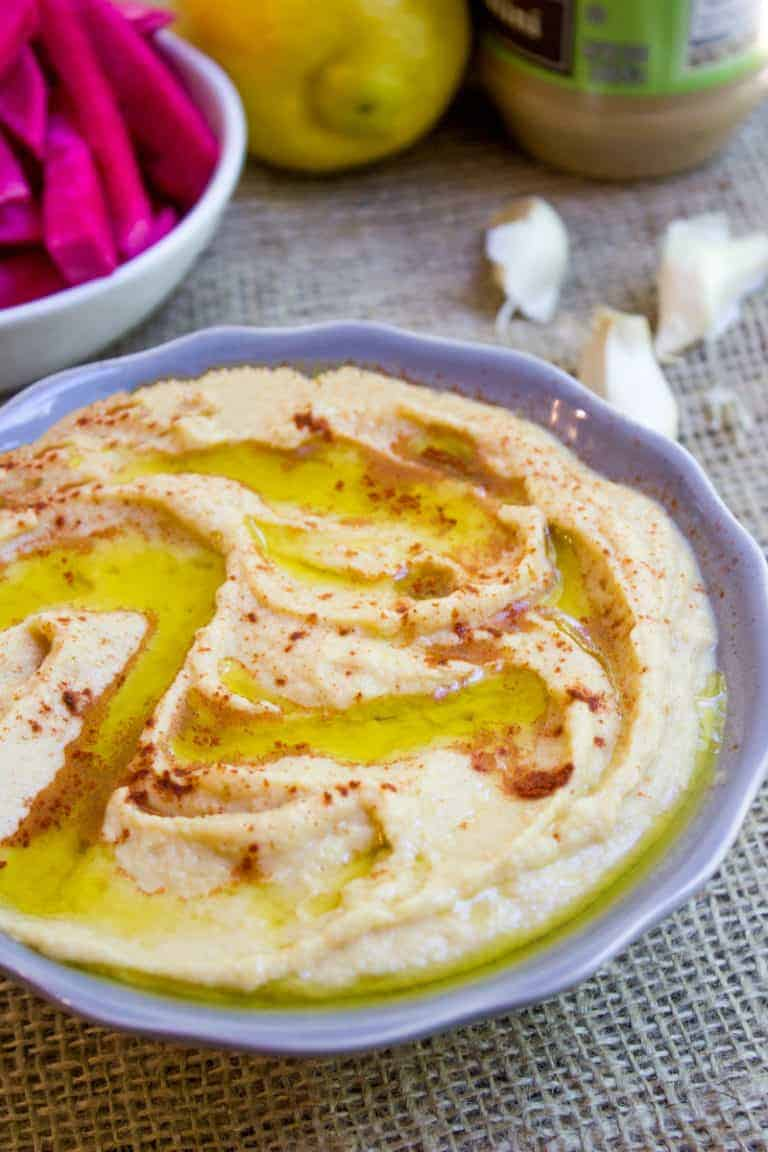 The Art of Making Hummus
Creating this hummus recipe is a breeze. Once you try it, you'll find yourself making it week after week, and it's so irresistibly good that you'll incorporate it into every meal possible.
I opt for canned chickpeas for their delightful texture. While I've ventured into the realm of soaking dried chickpeas, the hours of additional effort don't yield the same wonderful consistency that canned chickpeas provide. I'm also a touch more generous with the garlic and lemon juice (especially the lemon juice, as it adds a refreshing zing to the recipe!).
If you're seeking a flavor akin to commercial brands at your local store, you might find this one a tad different. It's more reminiscent of what you'd savor at a local restaurant, where a grandmother in the kitchen crafts homemade hummus.
Indulge in the Versatility of Homemade Hummus
With Warm Pita Bread: Go old-school and warm it over an open flame until it's slightly crispy on the outside and wonderfully soft and fluffy on the inside (about five to seven seconds on medium flame on each side). Electric stovetops won't do the trick.
Sandwich Upgrade: Ditch the mayo and slather your favorite sandwich with homemade hummus (turkey or grilled vegetables pair exceptionally well with hummus!).
Gyro Enhancement: Line your favorite gyro with a layer of hummus before adding the meat and veggies.
Falafel Wraps: Opt for hummus instead of the runnier plain tahini for a sturdier wrap.
Pita Chips: Dive into your favorite chips with a side of hummus.
Vegetable Platter: Carrots, grape tomatoes, celery, and broccoli make excellent hummus scoopers.
Kebab Companion: Grill some chicken, pork, lamb, or beef kabobs and serve hummus on the side. A bite of kebab followed by hummus is a delectable combination of grilled meat and zesty garlic dip.
Zankou Chicken Inspired: One of Los Angeles' beloved Armenian eateries, Zankou Chicken, serves hummus alongside rotisserie chicken, pickled turnips, garlic paste, pita bread, lettuce, and tomatoes. Create this exquisite meal at home!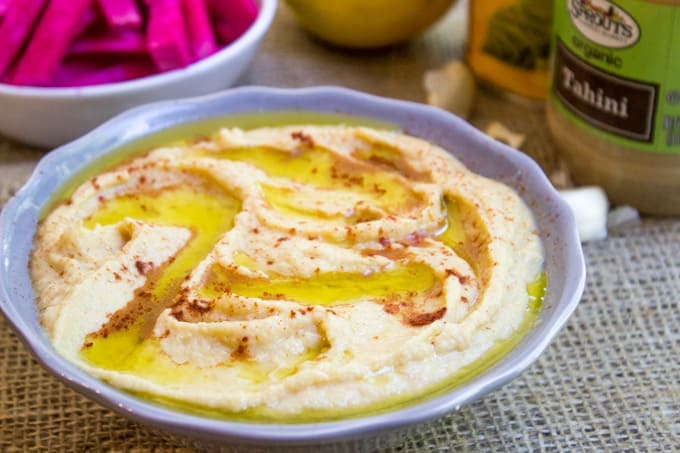 Ingredients
5 garlic cloves
2 cans canned chickpeas, drained and rinsed
2 teaspoons Kosher salt
1/3 cup tahini
1/2 cup lemon juice (adjust to taste)
2 tablespoons olive oil (plus more for drizzling)
Paprika (for garnish)
Instructions
In your trusty food processor, combine the garlic, chickpeas, Kosher salt, tahini, lemon juice, and 2 tablespoons of olive oil. Process until the mixture is thoroughly blended and possesses a thick, creamy texture. If it appears too thick, consider thinning it with additional lemon juice or olive oil.
Transfer the hummus to a bowl, and use a spoon to create shallow indentations, forming little valleys or rivers to hold a drizzle of olive oil.
For an extra touch of flavor and aesthetics, garnish with paprika, if desired.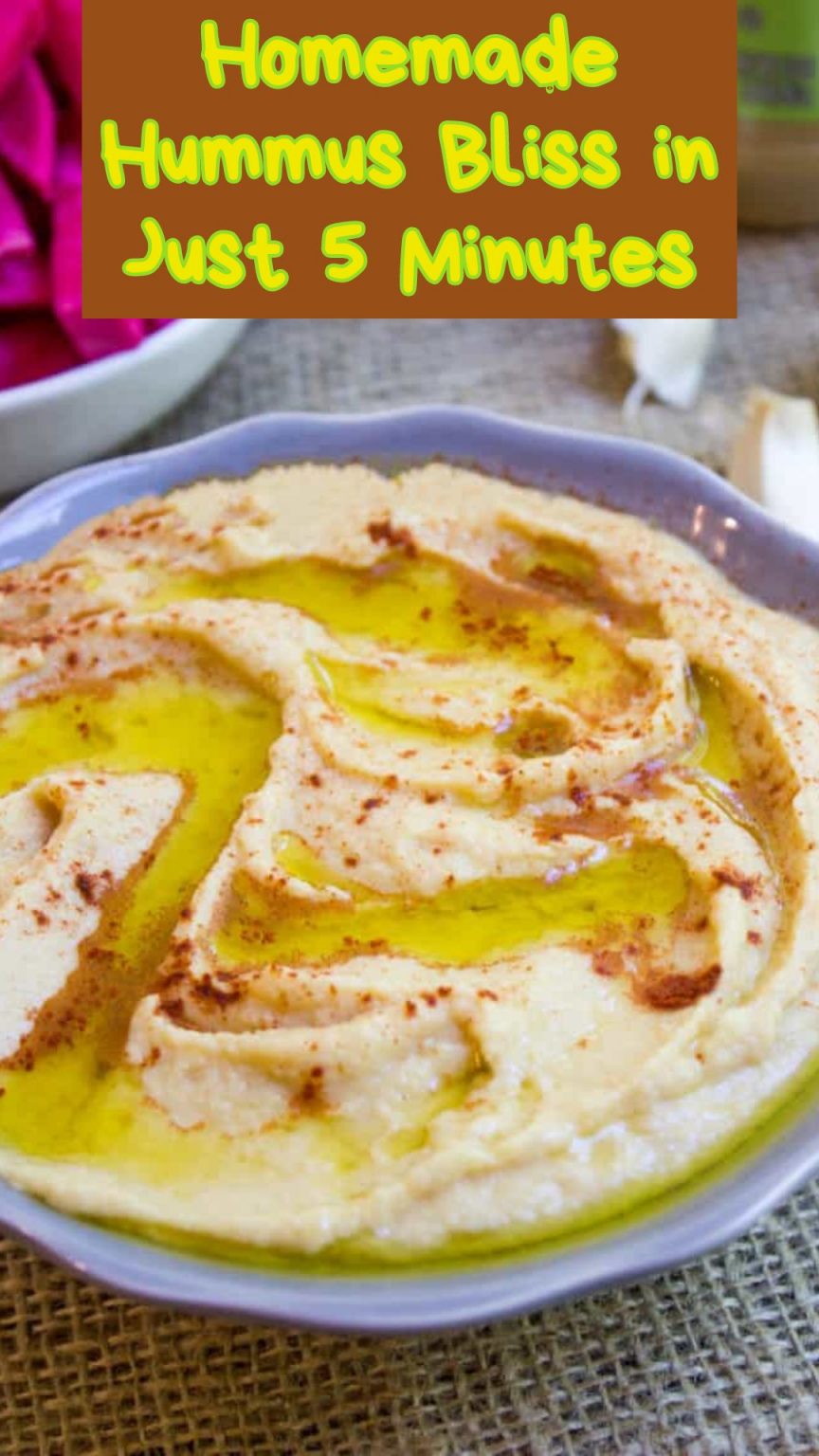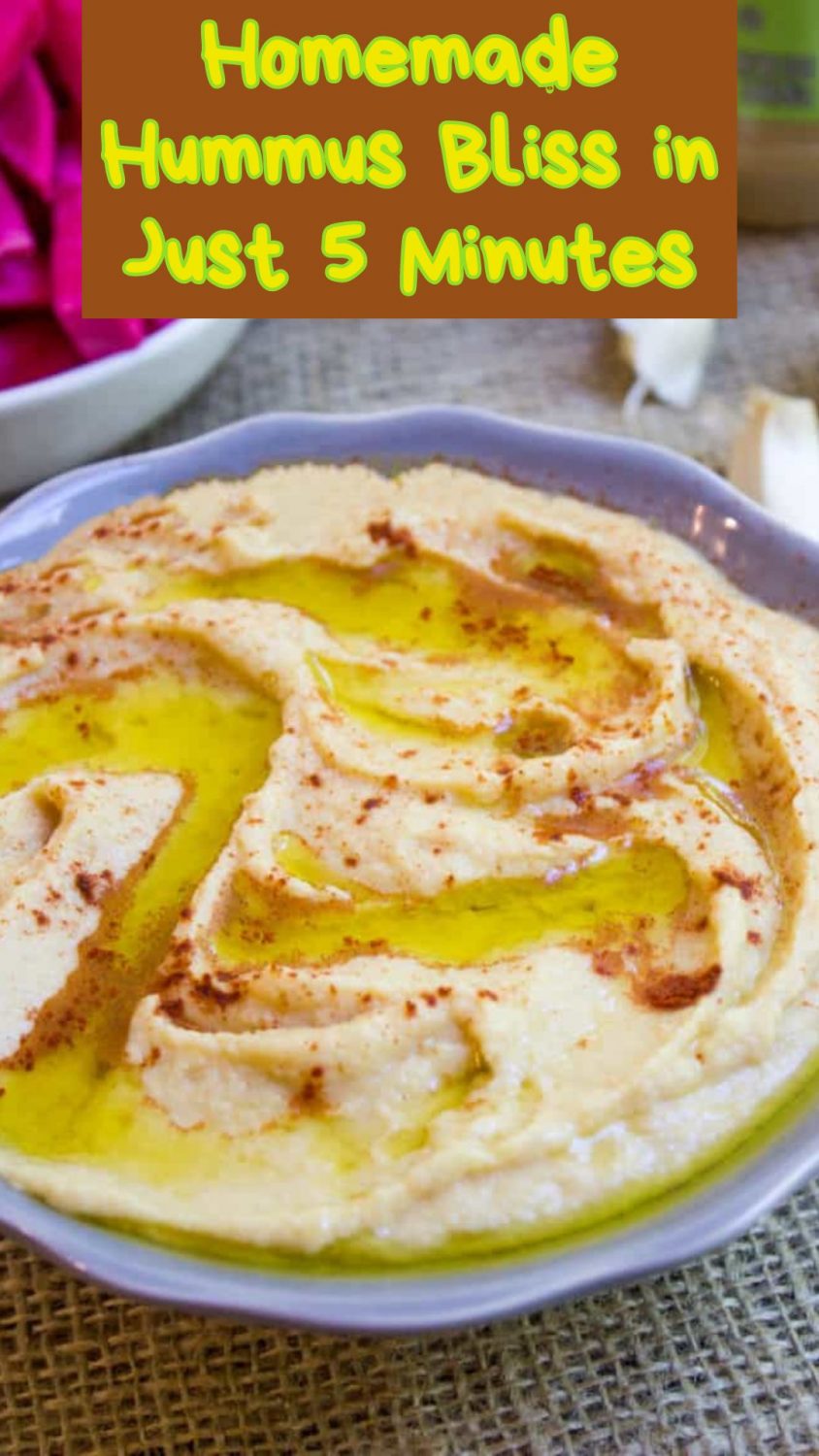 Now that you've unraveled the art of crafting homemade hummus, embrace the endless culinary possibilities it offers. Whether as a dip, spread, or accompaniment, this hummus recipe will elevate your dining experience. Bid farewell to store-bought versions and embark on a journey of culinary creativity with your very own homemade hummus!