Discover the joy of creating Cake Balls, also known as Cake Truffles, a delightful dessert that combines sweet yellow cake, buttercream frosting, sprinkles, and a luscious white chocolate coating topped with extra sprinkles! These Cake Balls are the ultimate party dessert, offering endless possibilities for customizing flavors and decorations.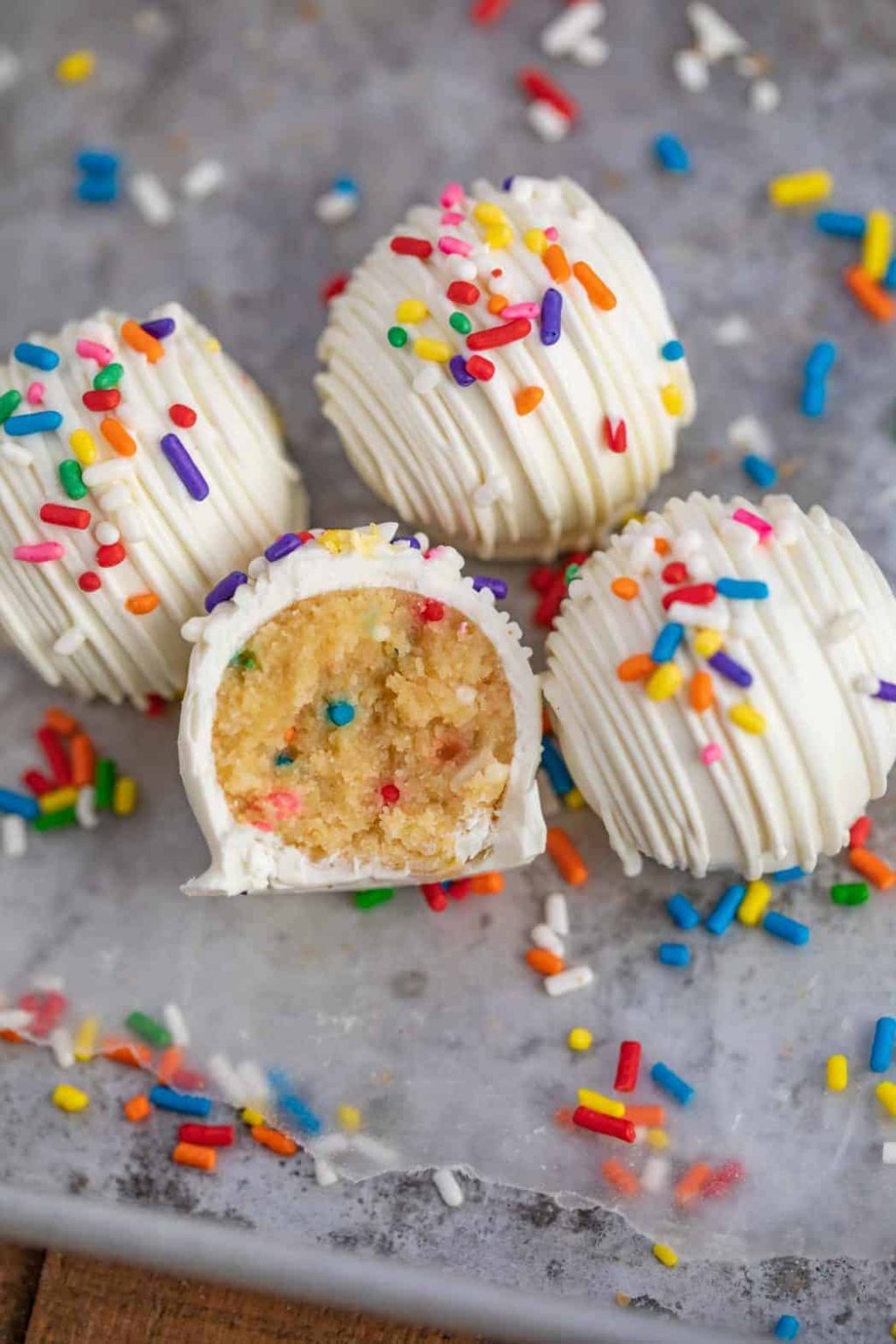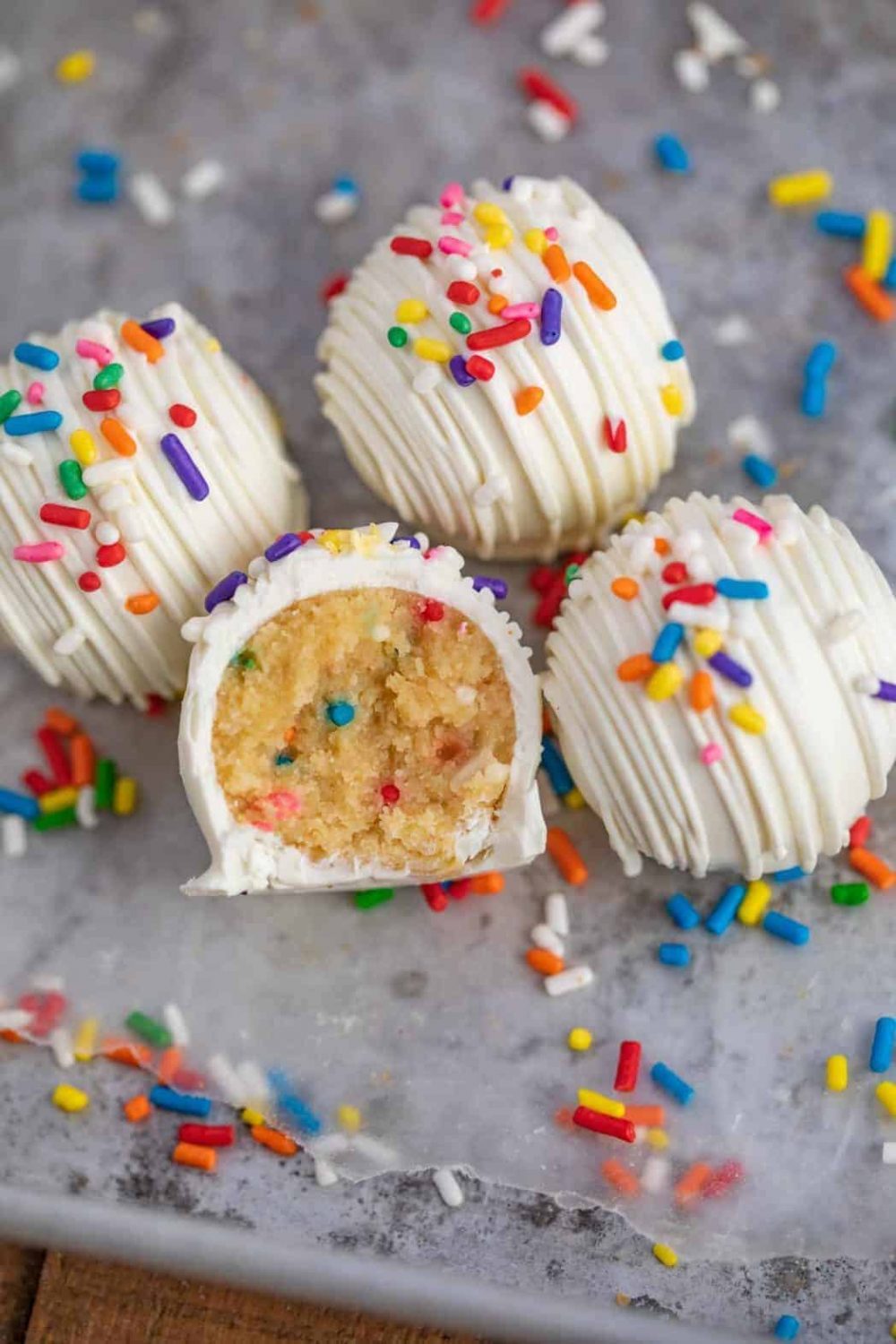 Cake Balls: A Perfect Party Dessert
Cake Balls, also known as Cake Truffles, are the perfect dessert to delight your guests at any gathering. Made with a base of yellow cake mix, a generous dose of Buttercream Frosting, a luxurious coating of white chocolate, and a sprinkle of rainbow sprinkles, they are a delightful treat suitable for any occasion. You can get creative by using different types of sprinkles to match various holidays or even incorporate crushed candies for a unique decoration.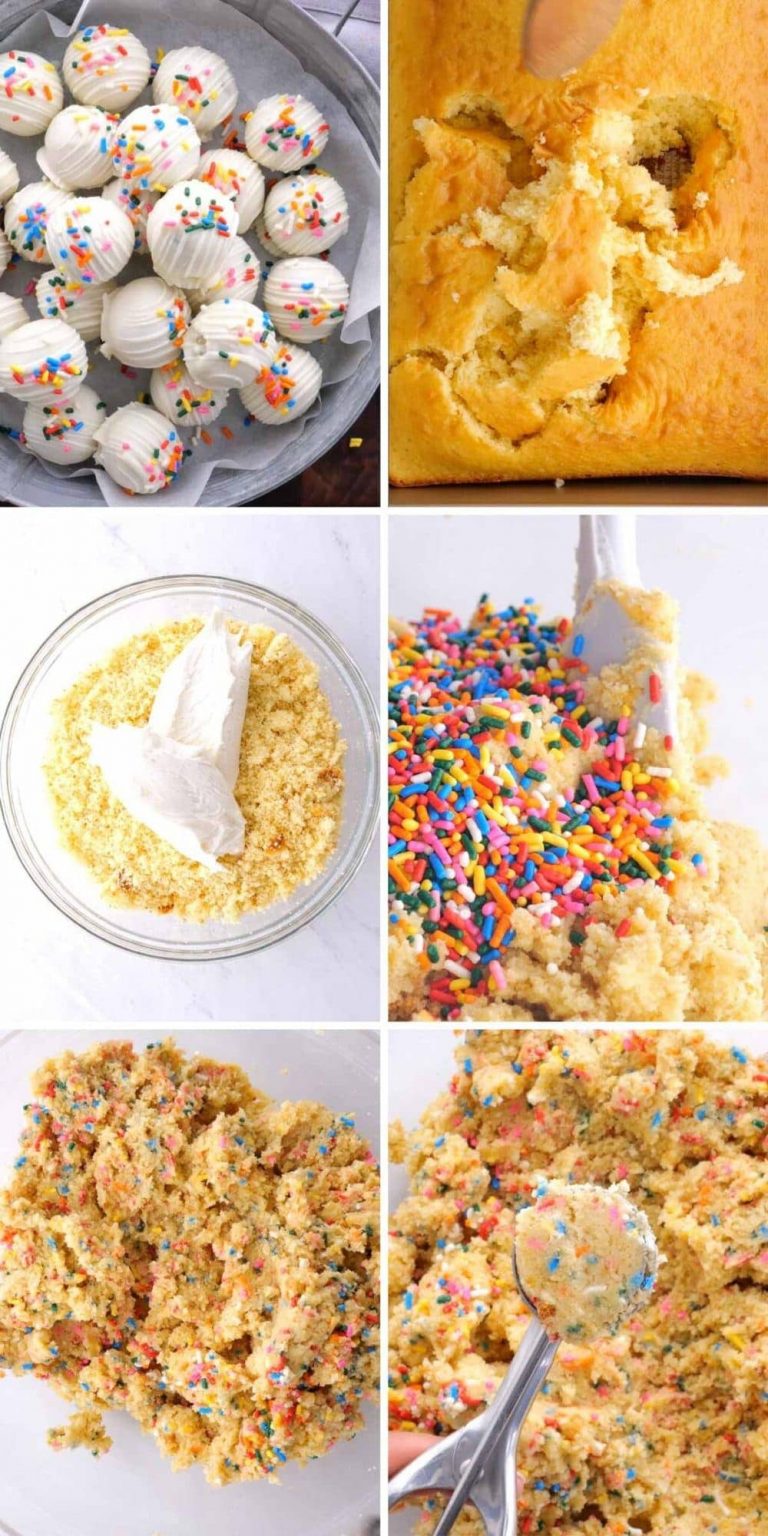 Endless Flavor Options
One of the fantastic aspects of Cake Balls is their versatility. You can use any type of cake you desire, and if you prefer, switch out the buttercream frosting for cream cheese frosting, which will infuse your Cake Balls with a delightful cheesecake flavor. The best part is that if you've already baked the cake in advance, it will take just 25 minutes to create these scrumptious treats. This recipe is perfect for getting the kids involved, whether for a party or a birthday celebration!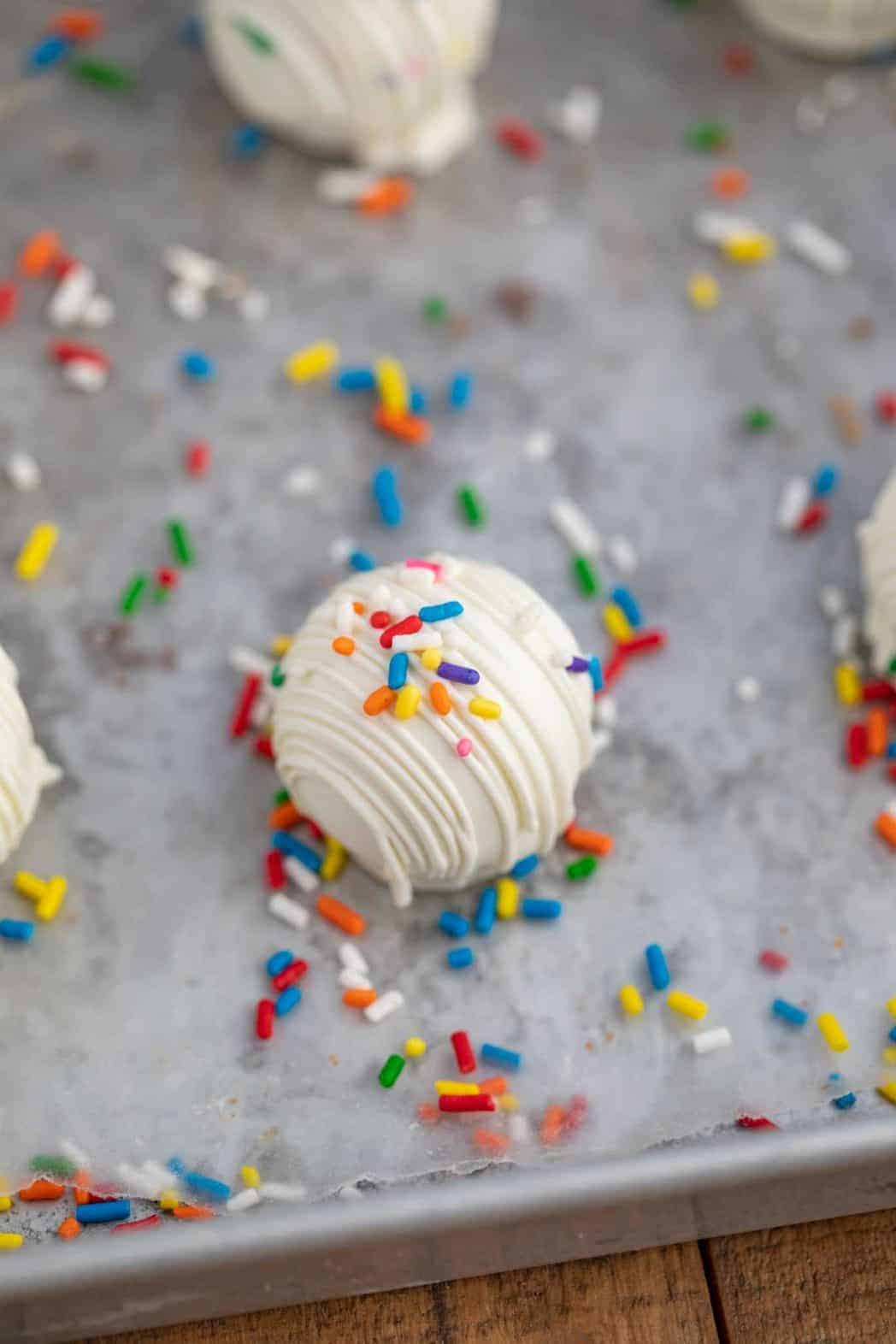 Mastering the Art of Dipping Cake Balls
Dipping Cake Balls (or Cake Truffles) to perfection requires a simple technique. Use a fork to dip each truffle into the melted chocolate, then gently tap the fork to allow any excess chocolate to drip off. If your chocolate seems too thick, add a drop or two of coconut oil to achieve the desired consistency. It's essential to use melting disks instead of white chocolate chips, as the disks ensure a smoother finish. After dipping, place the truffles on wax paper or parchment paper to prevent sticking as they dry.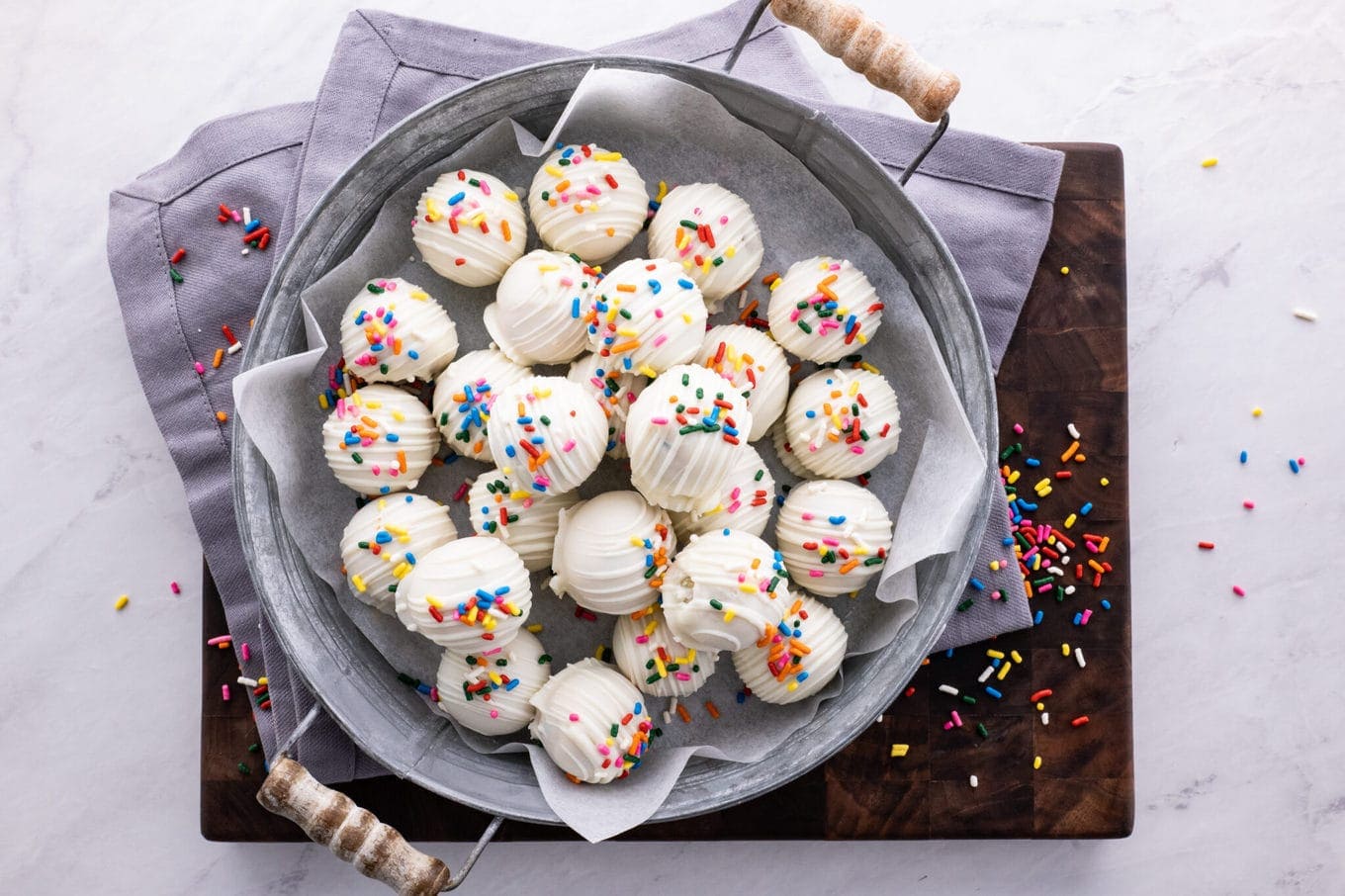 Tips for Crafting Cake Balls
Get creative with decorations! Experiment with rainbow jimmies, melted dark chocolate, cookie crumbs, funfetti, chopped nuts, or chocolate ganache to adorn your Cake Balls.
Customize the flavor by adding extracts like almond, peppermint, or vanilla to the melted chocolate, perfect for holiday-themed treats.
This recipe yields approximately 25 servings, but if you need more, simply grab an extra cake mix box.
While yellow cake mix is an excellent choice for Cake Balls, feel free to use other varieties like chocolate or red velvet.
You can even repurpose leftover cupcakes for this recipe, or opt for a store-bought cake to simplify the truffle-making process.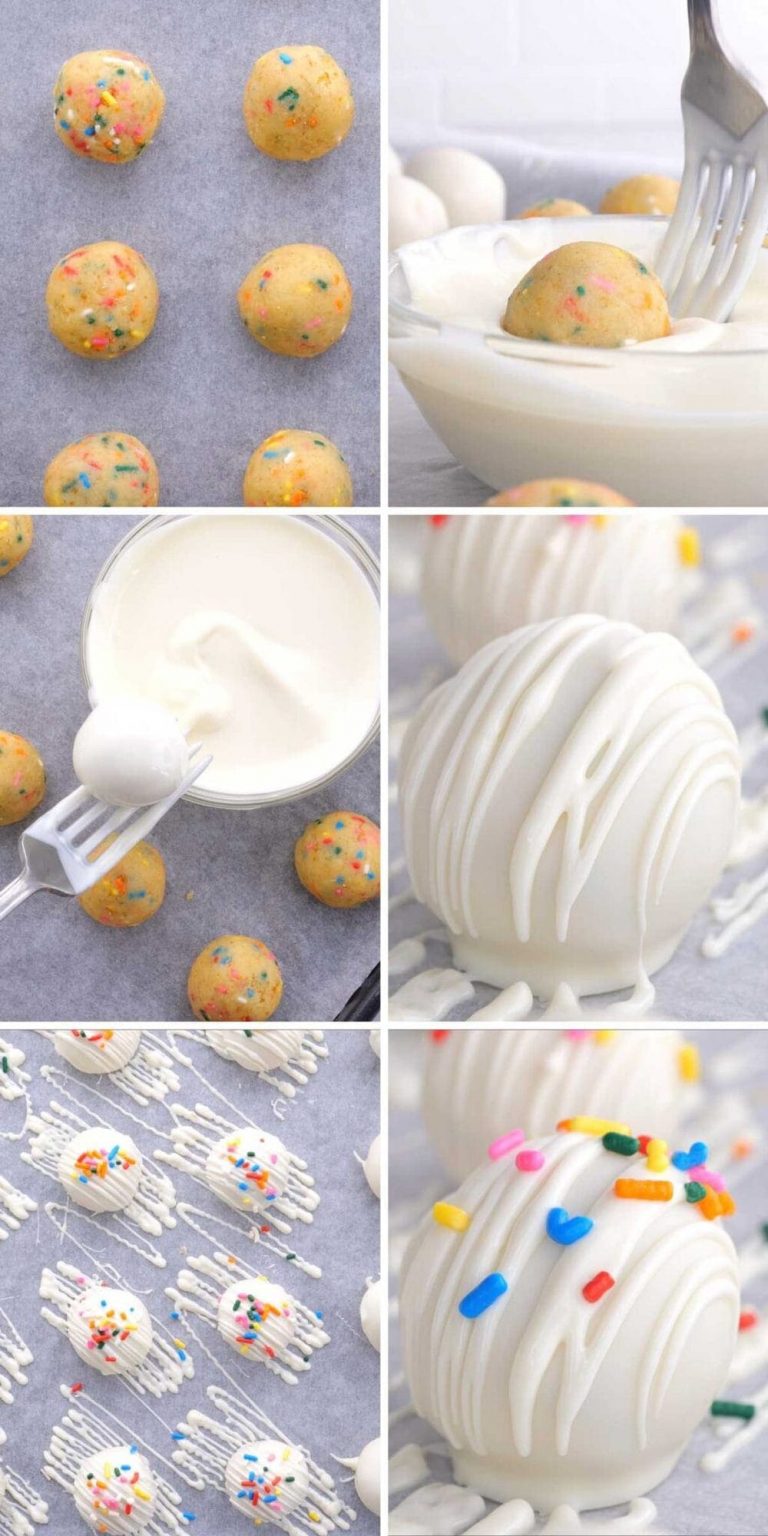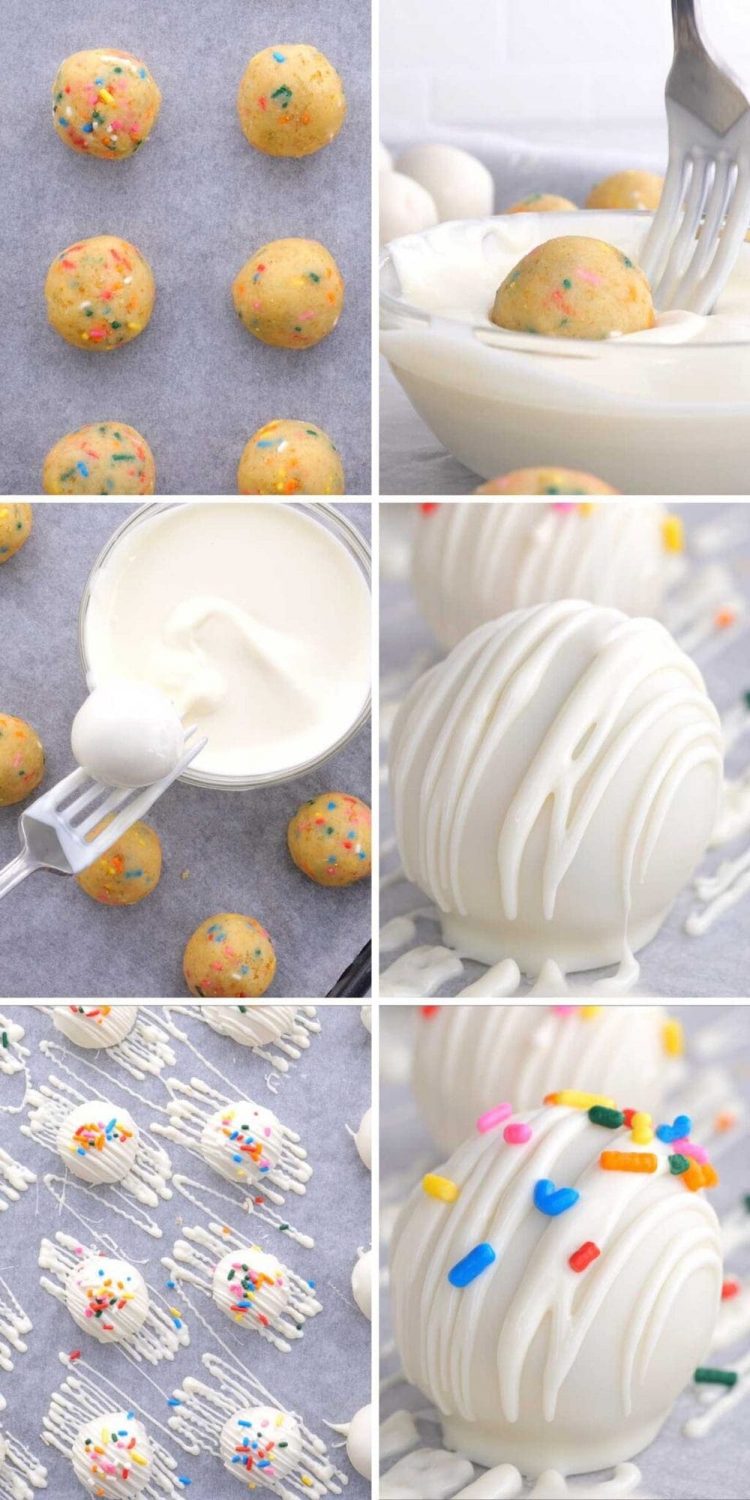 Elevate your Cake Balls by turning them into cake pops! Dip a lollipop stick into melted chocolate, insert it into the center of each cake ball, and then dip the entire ball into the melted chocolate for a delightful presentation.
Maintain consistent sizing by using a tablespoon-sized cookie scoop for shaping the balls.
Experiment with different chocolate coatings, such as almond bark, milk chocolate, or dark chocolate, to cater to diverse tastes.
Melt the chocolate using your microwave, a double boiler, or create a makeshift double boiler by placing a heatproof bowl over a pot of hot water on the stove.
These Cake Balls make fantastic party gifts when individually wrapped in plastic.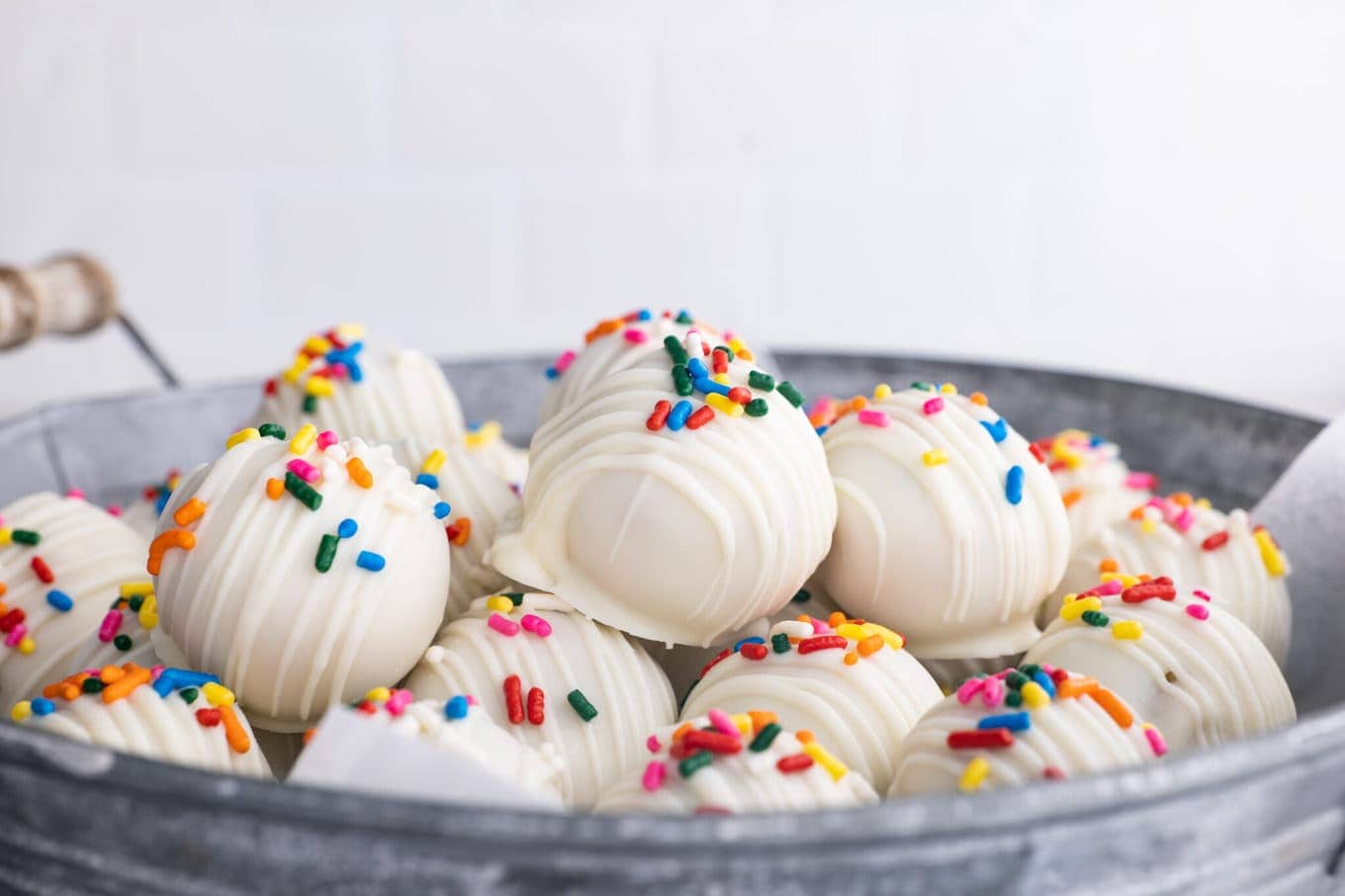 Storing Your Cake Balls
Serve: Cake Balls can remain at room temperature for up to 2 hours before requiring refrigeration.
Store: Due to the dairy-based buttercream frosting, refrigerate your Cake Balls in an airtight container, where they can stay fresh for up to 2 weeks.
Freeze: Freezing Cake Balls is not recommended, as the defrosting process may lead to condensation and streaking, affecting their appearance.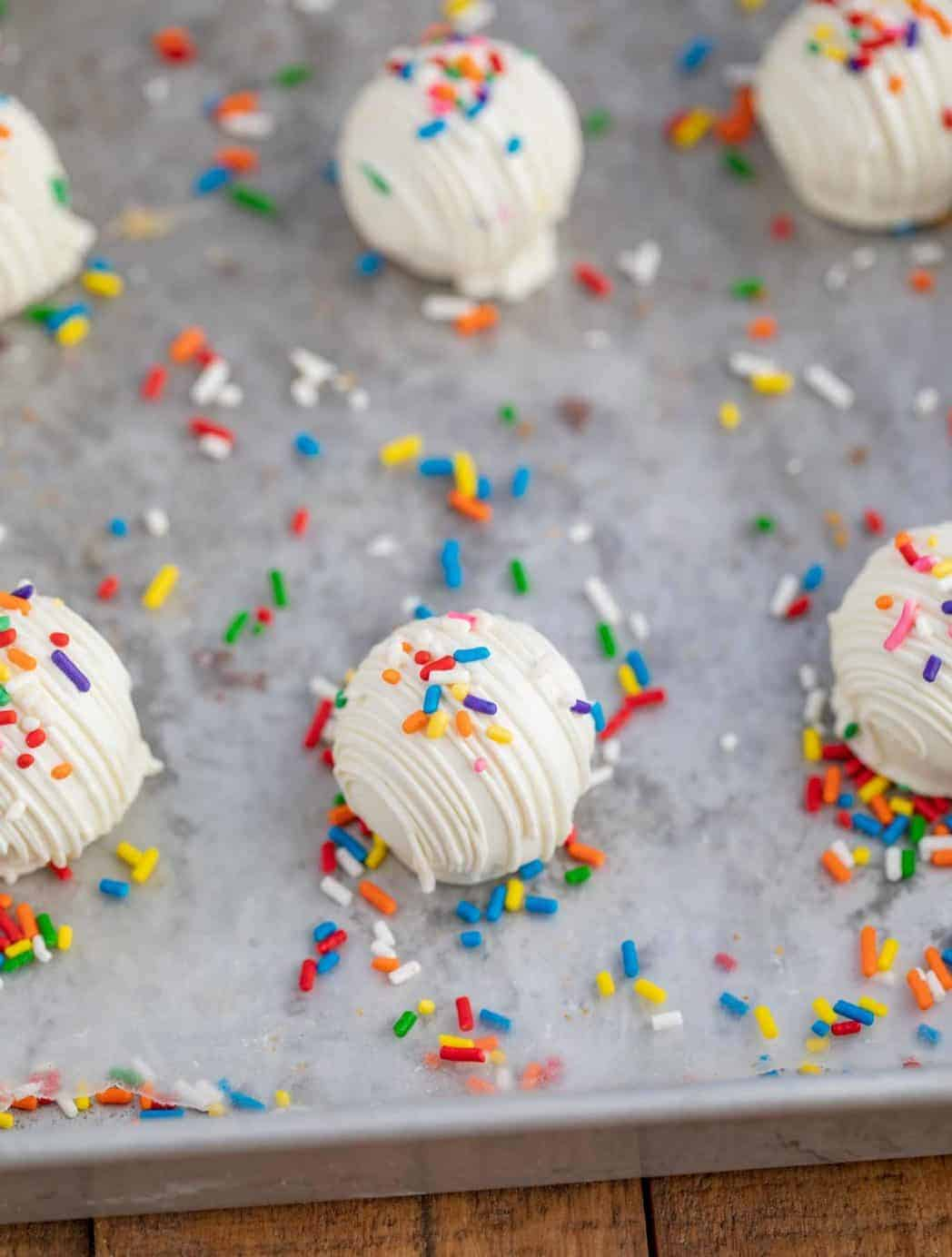 Ingredients
1 Yellow Cake Mix (15.25 oz)
1 cup and 2 tbsp (or 18 tablespoons) Buttercream Frosting
12 ounces white chocolate melting disks
1 cup rainbow jimmies
Instructions
Bake the cake according to the package instructions and allow it to cool completely before crumbling it. Mix the crumbled cake with the frosting and ½ cup of rainbow sprinkles until fully combined.
Shape the mixture into 1 tablespoon-sized balls and freeze them for 60 minutes.
Melt the white chocolate in the microwave in 30-second intervals until smooth. Dip each ball using a fork, tapping off excess chocolate, and place them on a baking sheet lined with parchment paper.
For added decoration, place some extra melted white chocolate in a small ziplock baggie. Snip off a tiny corner of the bag and drizzle it over each truffle. Sprinkle additional rainbow jimmies on top and allow them to harden completely.