Eskimo cake with the perfect chocolate frosting. To make a great cake, be sure to use good quality, heavy cocoa.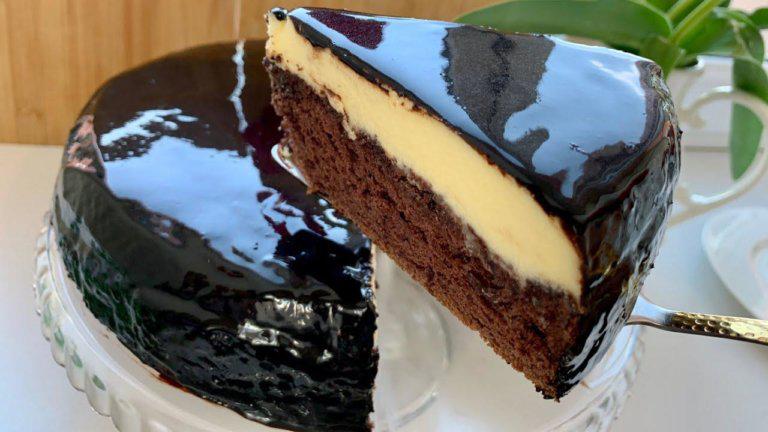 Ingredients:
sugar, 150 g;
eggs, 3 pcs;
sour cream, 100 gr;
flour, 150 gr;
milk, 2 tbsp;
cocoa, 1.5 tbsp;
soda, 1 tsp.
To prepare the cream take:
sugar, 300 g;
starch or flour, 3 tbsp;
butter, 250 gr;
milk, 400 g;
Egg, 1 pc.
To prepare the glaze you need:
sugar, 70 g;
water, 5 – 6 tbsp;
cocoa, 3 tbsp;
vegetable oil, 2 tbsp.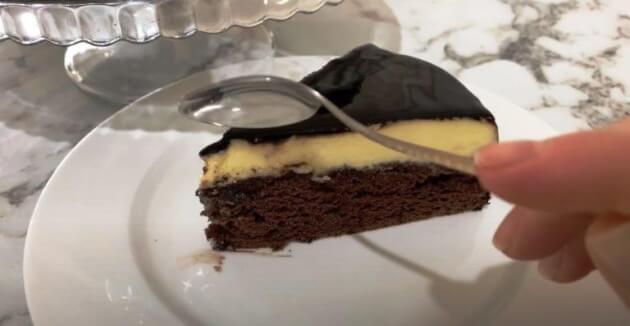 Instructions
Separate the egg whites from the yolks.
Beat the whites with half the sugar until thick and fluffy. The yolks are also beaten with the rest of the sugar until thick.
Pour the cocoa mass and sifted flour into the yolk mass, and whisk.
Add the egg whites and gently knead the dough with a spatula, so as not to damage the airiness of the dough.
Layer the baking dish with parchment and spread the dough.
Preheat the oven to 180 degrees and bake for about 20 to 30 minutes, checking readiness with a skewer.
Let cool the biscuit.
For the cream, mix all the ingredients except the butter, cook the mass on low heat until thick.
Softened butter is whipped until fluffy and in portions we introduce the cream, whip until fluffy. You can add vanilla to taste.
Form the cake by smearing it with the cream and put it in the fridge for 2 hours.
For the glaze, mix all the ingredients and cook over low heat until thick. Do not bring it to the boil, remove it, add vegetable oil and mix until homogeneous.
When the frosting cools, smear the top of the cake with it. Put the cake in the fridge for 2 hours.