A delicious salad with salmon and red caviar – not for every day, but for the holidays, especially for the New Year, it is sure to take the main place on the table and will not go unnoticed.
The ingredients that are combined in this salad make it taste delicate and really royal. It is not possible to make such a salad in a hurry, besides it is desirable to let it stay for at least a couple of hours. But it turns out so spectacular that all your guests will be delighted!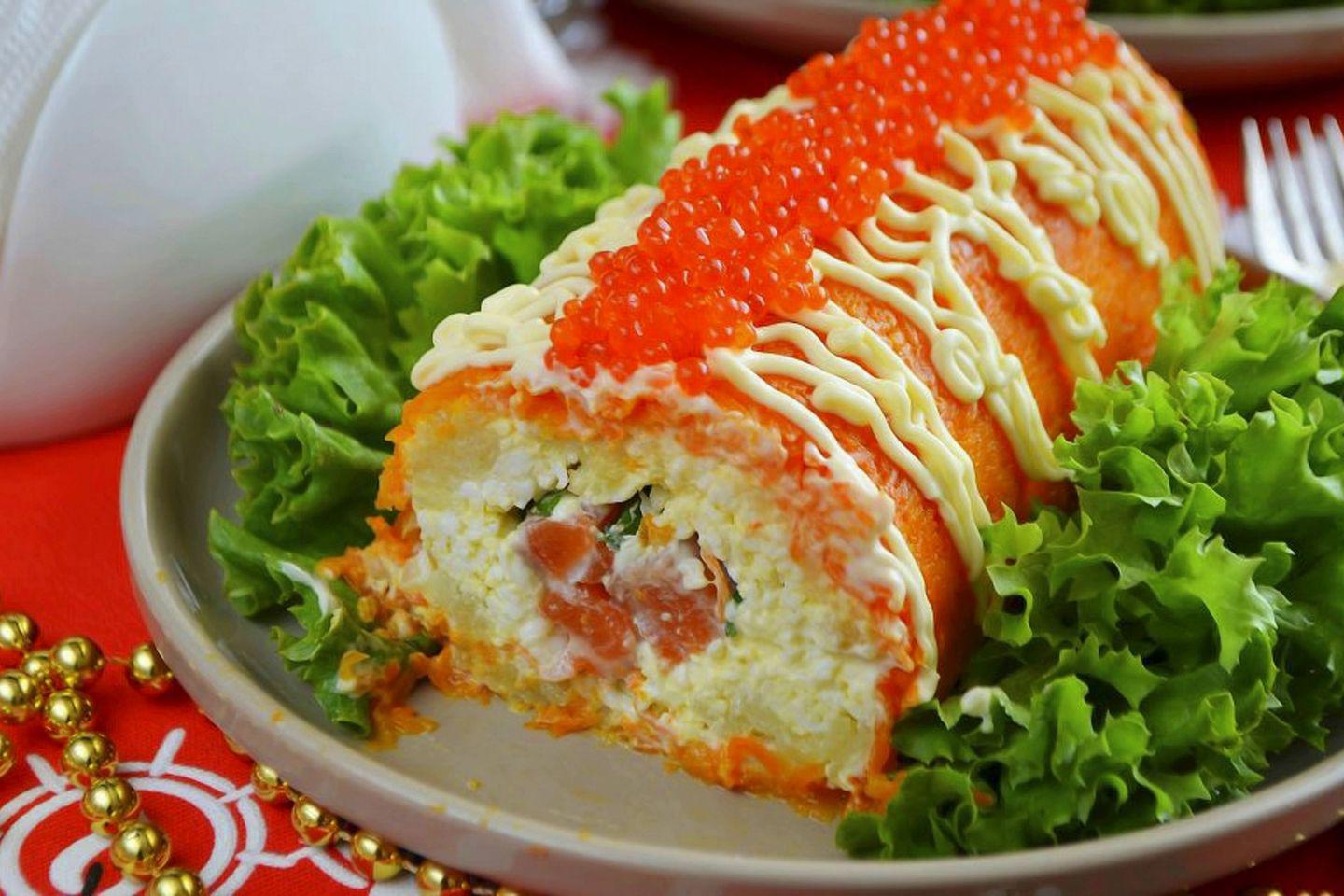 Ingredients (6 servings)
Carrots 250g
Potatoes 200 г
Red caviar 2 tbsp.
Green onions to taste
Salt to taste
Mayonnaise 3 tbsp.
Salmon 220 г
Boiled eggs 3 pcs.
Lettuce leaves 4 pcs.
Instructions
Prepare the necessary set of ingredients: lightly salted salmon fillets, carrots, potatoes, eggs, mayonnaise, salt, green onions, lettuce leaves and red caviar.
Potatoes and carrots boil in salted water until tender.
Boil the eggs until fully cooked.
It is better to leave the products in a cold place for at least 1 hour before cutting the salad.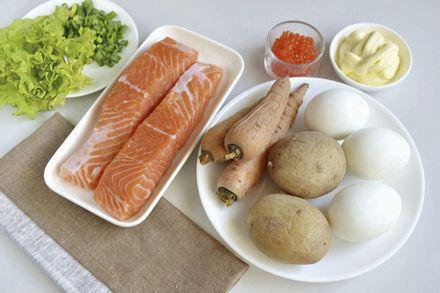 Spread a sheet of foil on the table.
Peel and grate carrots on a fine grater.
Place the grated carrots in a rectangle on the foil.
Smooth well and lightly salt.
Sprinkle the carrots with mayonnaise in the form of a mesh.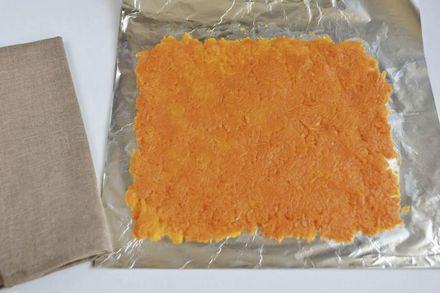 Peel and grate the potatoes on a fine grater.
Place a layer of potatoes on a layer of carrots, a little salt and flatten.
Pour the mayonnaise mesh.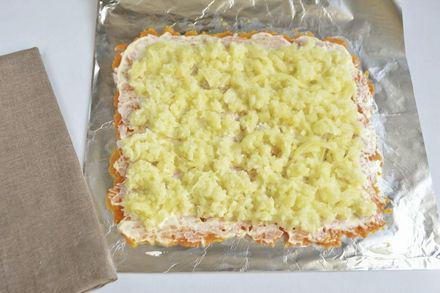 Grate the eggs on a fine grater.
Place a layer of eggs on a layer of potatoes.
Apply a very thin mesh of mayonnaise.
Flatten out.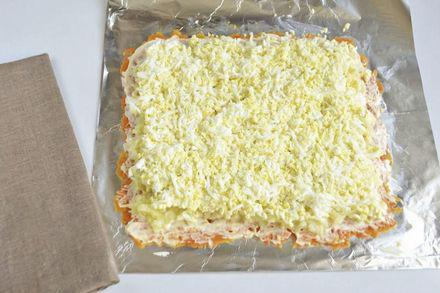 Place slices of salmon on one edge along the entire length.
Sprinkle with finely chopped green onions.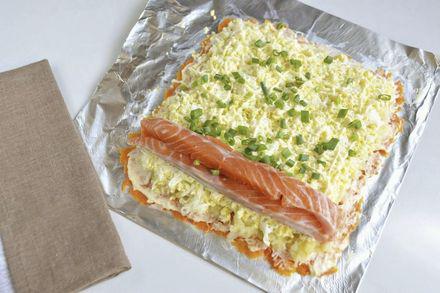 Starting with the edge where the fish is, roll up the salad.
Twist the edges of the foil well on both sides.
Place the salad in the refrigerator for at least 3 hours.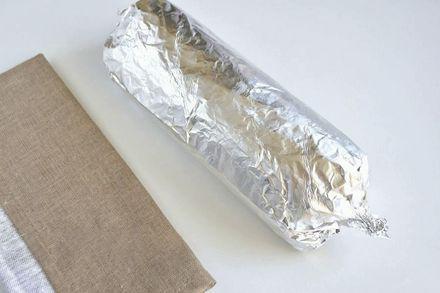 Before serving, remove the foil and place the salad on a plate with the lettuce leaves.
Spread a pattern of mayonnaise.
Place a layer of red caviar on top along the entire length.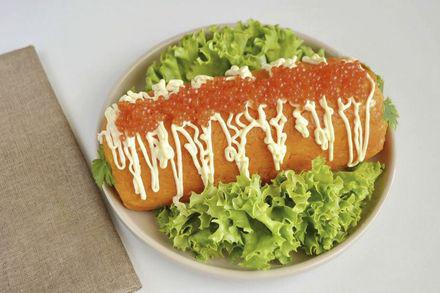 Serve sliced into portions. Bon appetit!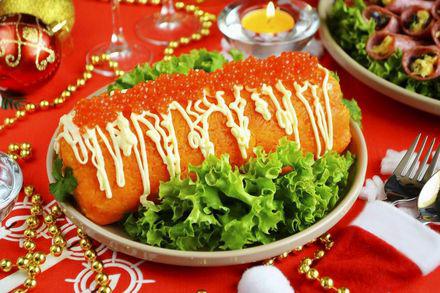 Share your impressions of this salad in the comments!