Let's make "ketchup" ourselves. A pleasant sauce with a basil flavor, moderately spicy, quite salty and pleasantly sweet – such is the set of flavors given by the trio of tomatoes. Adding cloves will enrich the sauce with a spicy flavor. You can use it immediately for dressing spaghetti, for making pizza, vegetable lasagna, and to make a winter preserves. Salt, sharpness and acidity of the sauce can be changed, depending on the tastes of your family. Help yourself to "Buono, buono"! I heard this recipe from Chef Davide Scabin, who has two Michelin stars and three forks "Gambero". Of course, to repeat exactly and cook like a chef, I'll never be able to. But I risked making at least a little bit of a similar sauce.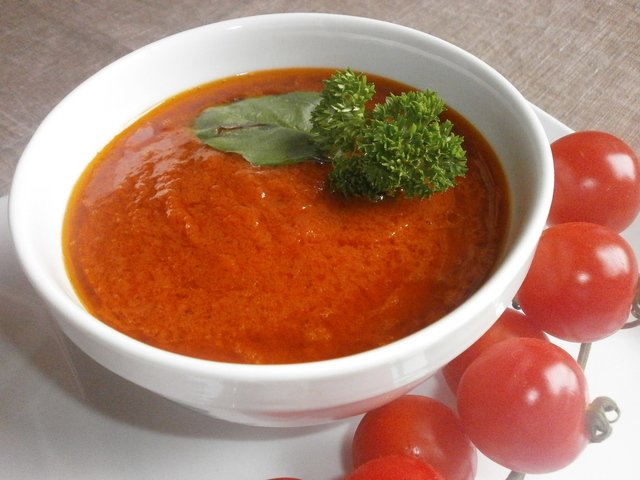 INGREDIENTS
1 kg. regular tomatoes
1 kg. cherry tomatoes
6 sun-dried tomatoes
2 – 3 bulbs
4 cloves
1 tbsp. water
sprig of basil
1 tbsp. olive oil
1 tsp. sugar
2 tsp. sea salt
pepper
STEP BY STEP RECIPE
Wash the tomatoes and cut them into random slices.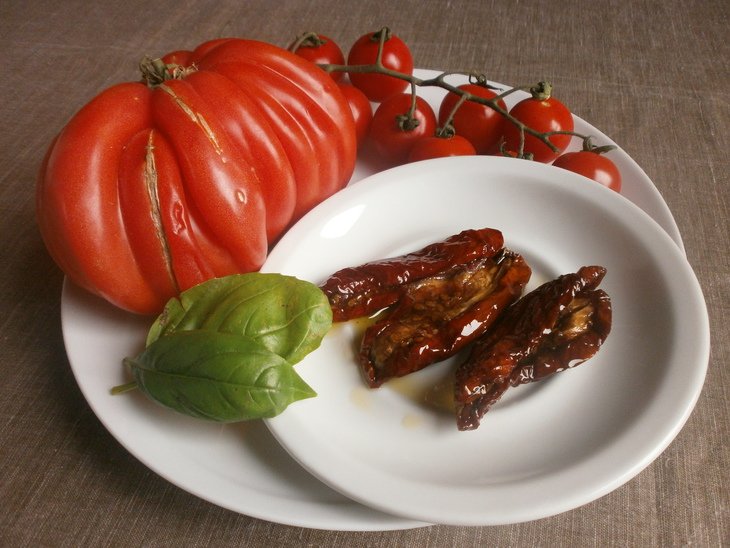 Slice the sun-dried tomatoes finely, you can use kitchen scissors.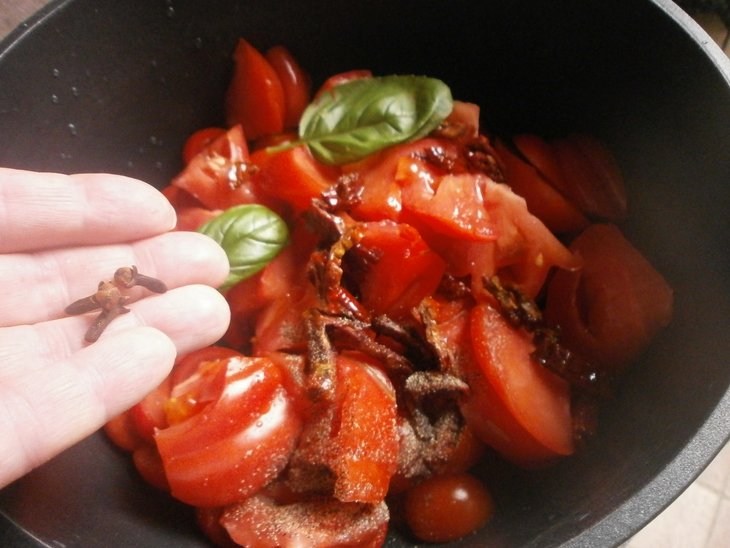 Preferably use a pot with thick walls.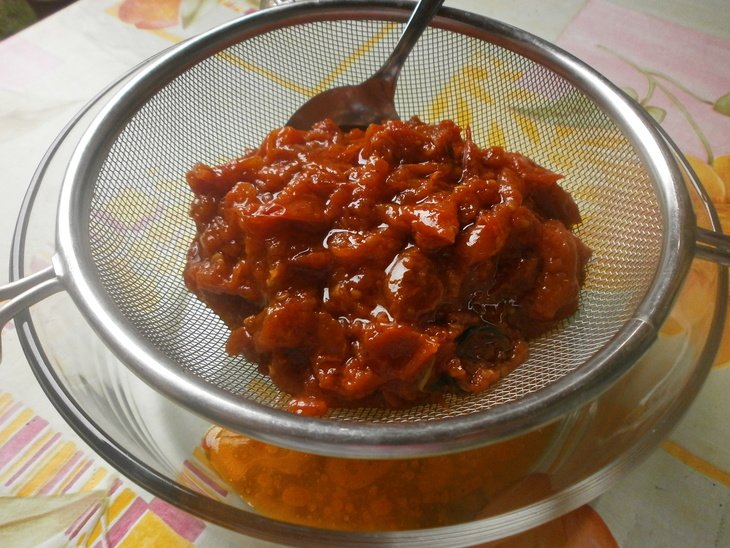 Chop the onion and lightly fry in olive oil.
Put the tomatoes in a saucepan.
Add the spices and water.
Reduce the heat from the boiling point and simmer under a lid for 1 hour on low heat.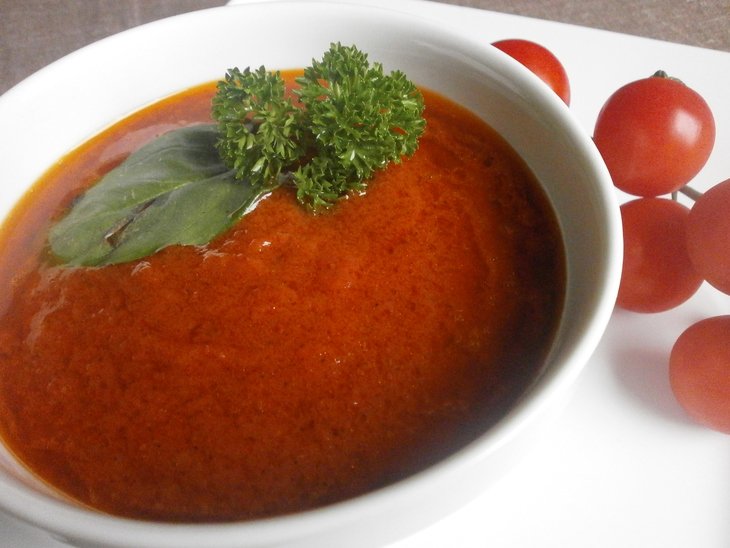 Five minutes before the end of cooking, add the basil.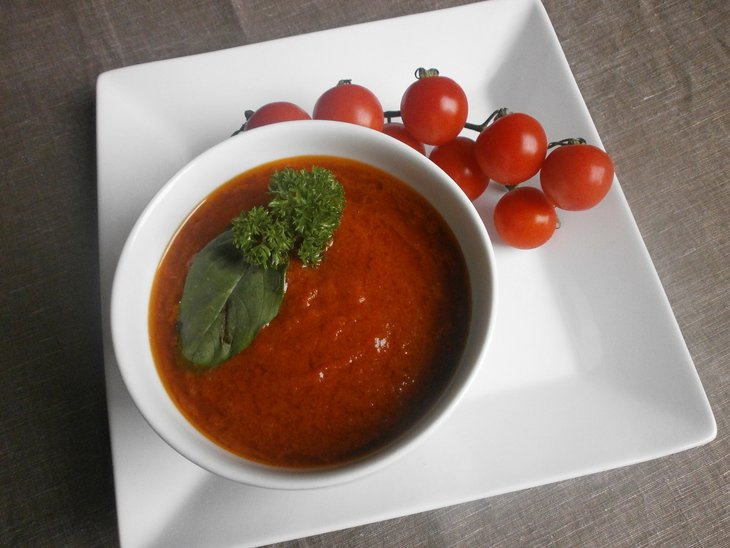 Tasting for salt.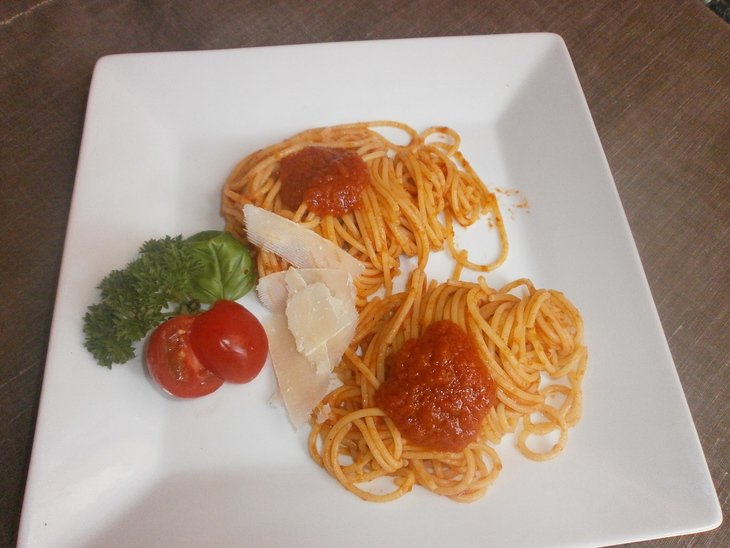 Allow to cool slightly and pass the sauce through a sieve.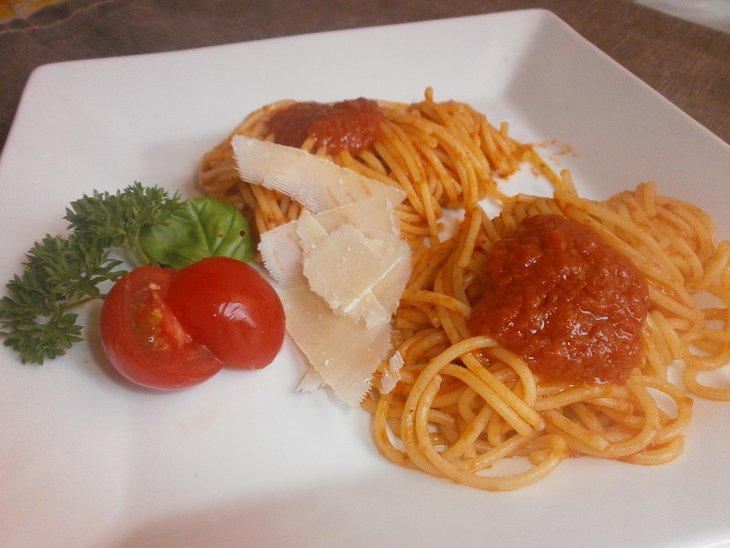 Bon appetit!