A very tasty and flavorful dish.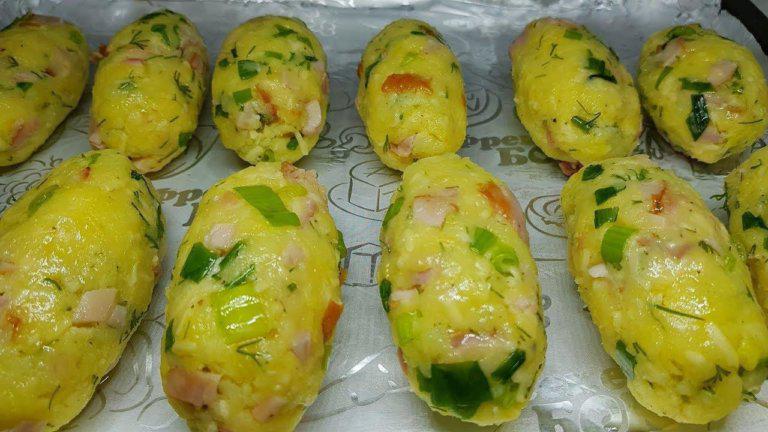 To prepare you will need the following ingredients:
Boiled potatoes, 500 g;
Smoked chicken, 200 g;
hard cheese, 80 g;
green onions and dill;
salt and pepper, vegetable oil.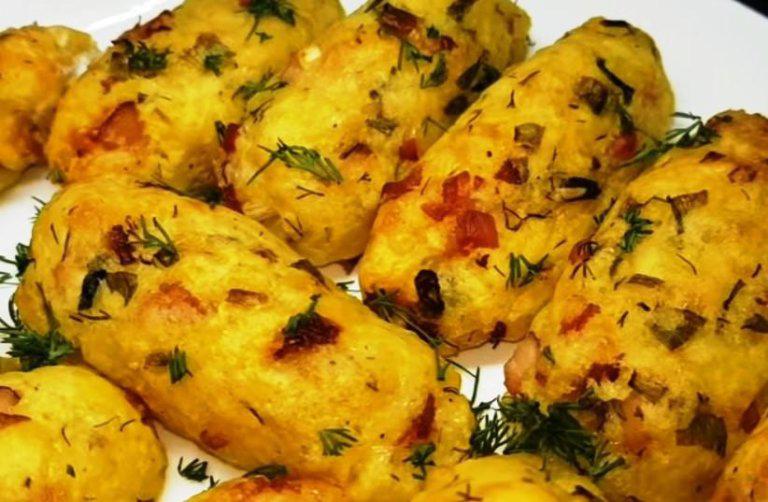 Boil potatoes in salted water and grate them on a coarse grater.
Dice the meat, grate the hard cheese on a medium grater.
Mix all ingredients, add chopped greens and green onions, dried or fresh garlic, salt and pepper.
Line a baking tray with parchment or just grease it with vegetable oil.
Form patties from the mass and place them on a baking tray, brush the top with vegetable oil.
Heat the oven to 185 degrees and bake for 15 minutes.
You can serve such patties with sour cream and any sauce.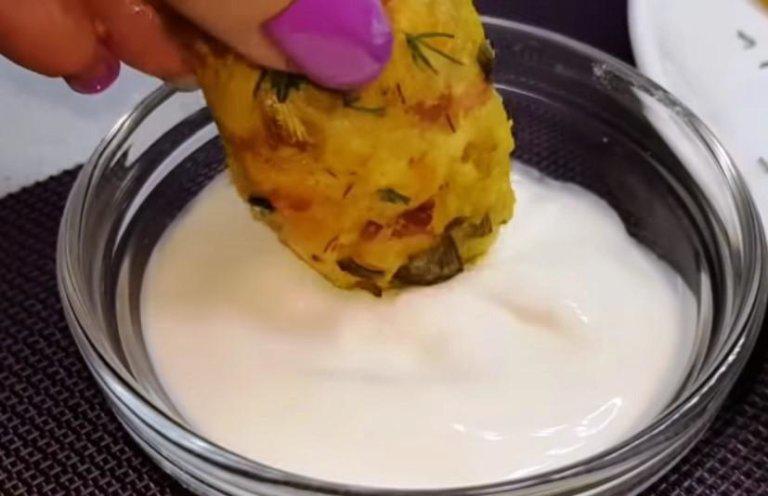 You can also add fried mushrooms, and instead of smoked chicken, use any boiled meat.
These patties are best served with sour cream or any sauce of your choice.