Alfredo sauce is a classic Italian sauce made from butter, heavy cream, and Parmesan cheese. It's a staple in many Italian-American restaurants and is often served with fettuccine noodles. This creamy, rich sauce can be used as a base for a variety of dishes or as a topping for grilled chicken or seafood.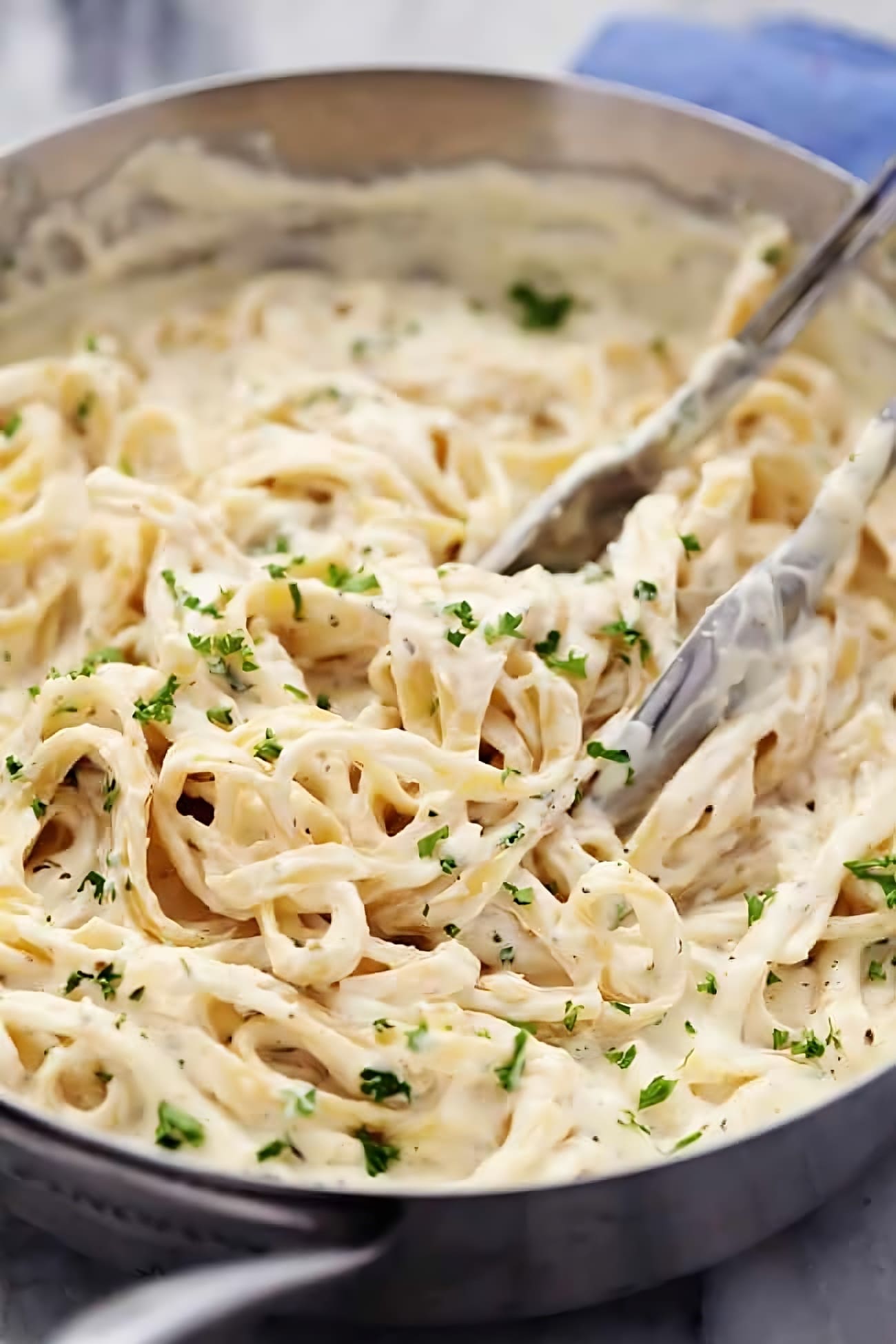 Here's a unique twist on the classic Alfredo sauce recipe that adds a touch of nuttiness and a little bit of heat to this already delicious sauce.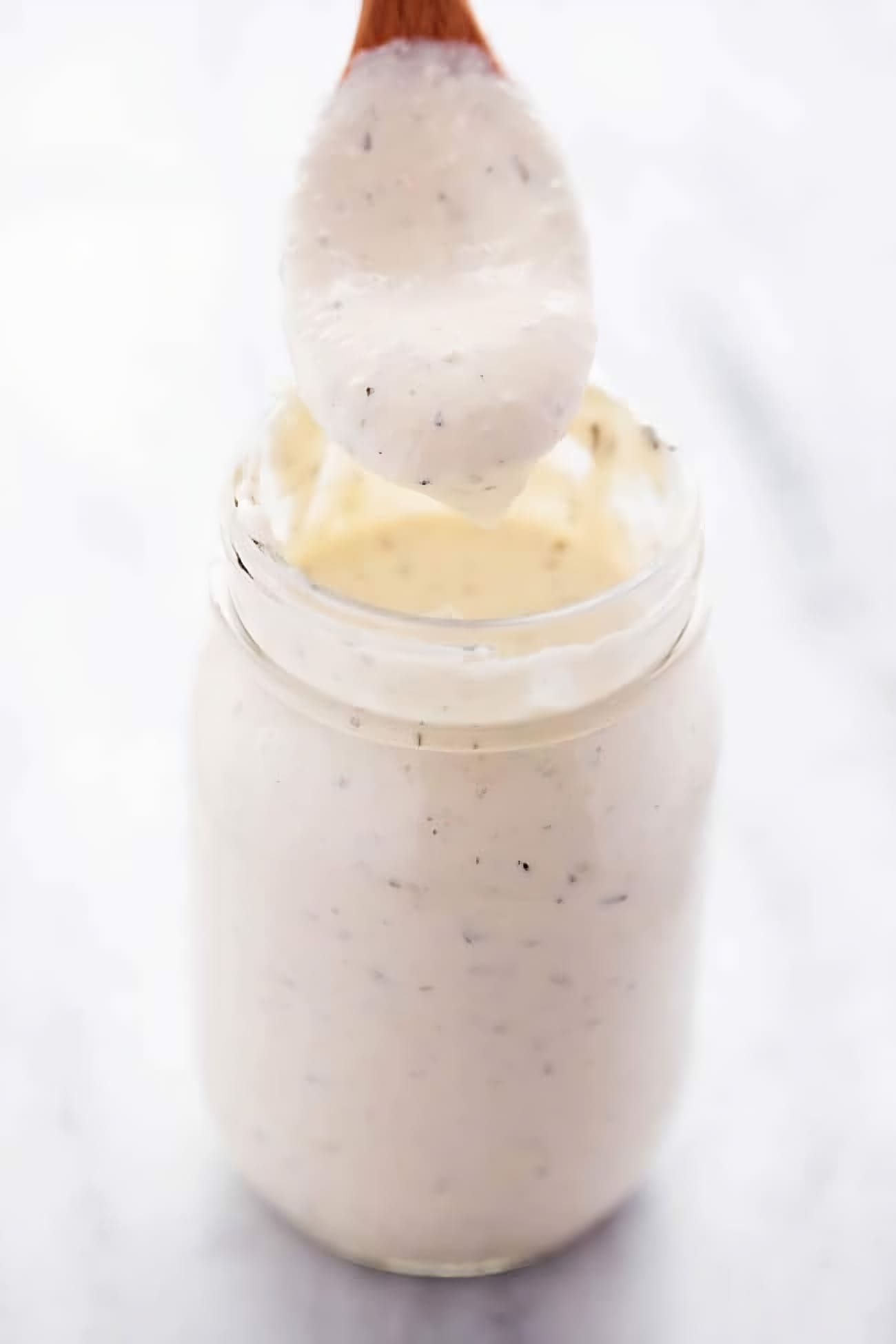 Ingredients:
1 cup heavy cream
1 cup grated Parmesan cheese
1/2 cup toasted pine nuts (optional)
4 cloves of garlic, minced
1 tsp red pepper flakes (optional)
Salt and pepper, to taste
1 stick of unsalted butter
1 lb of fettuccine noodles (or your pasta of choice)
Instructions:
Cook the pasta according to package instructions until al dente. Drain and set aside.
In a small saucepan over medium heat, add the heavy cream and let it come to a simmer.
In a separate pan, melt the butter over medium heat. Add the minced garlic and red pepper flakes (if using) and cook until fragrant, about 2 minutes.
Add the toasted pine nuts to the butter and cook for an additional minute.
Pour the butter and pine nut mixture into the simmering cream and stir to combine.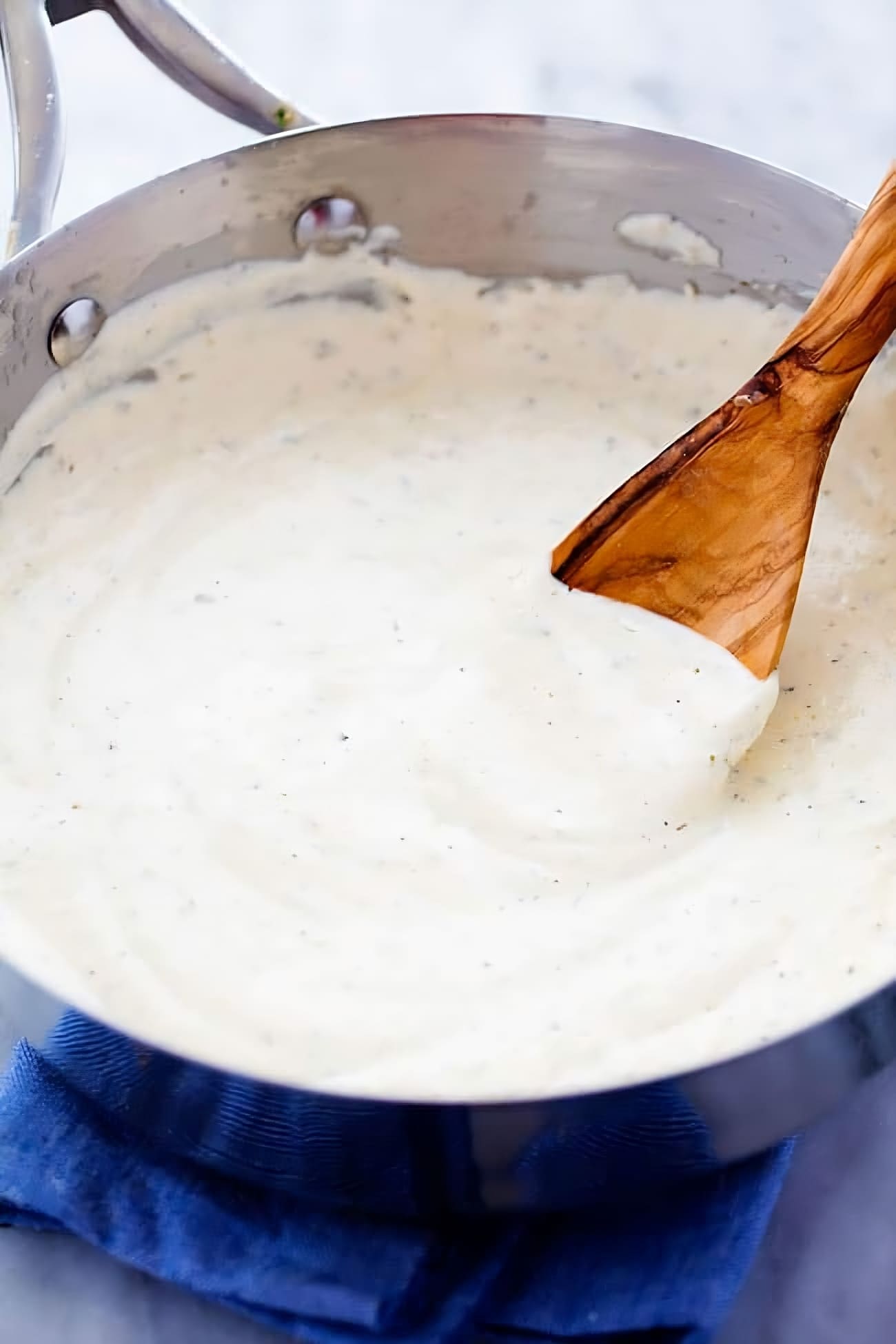 Add the grated Parmesan cheese and whisk until the cheese has melted and the sauce is smooth.
Season the sauce with salt and pepper to taste.
Serve the sauce over the cooked pasta, garnishing with additional grated Parmesan cheese and toasted pine nuts.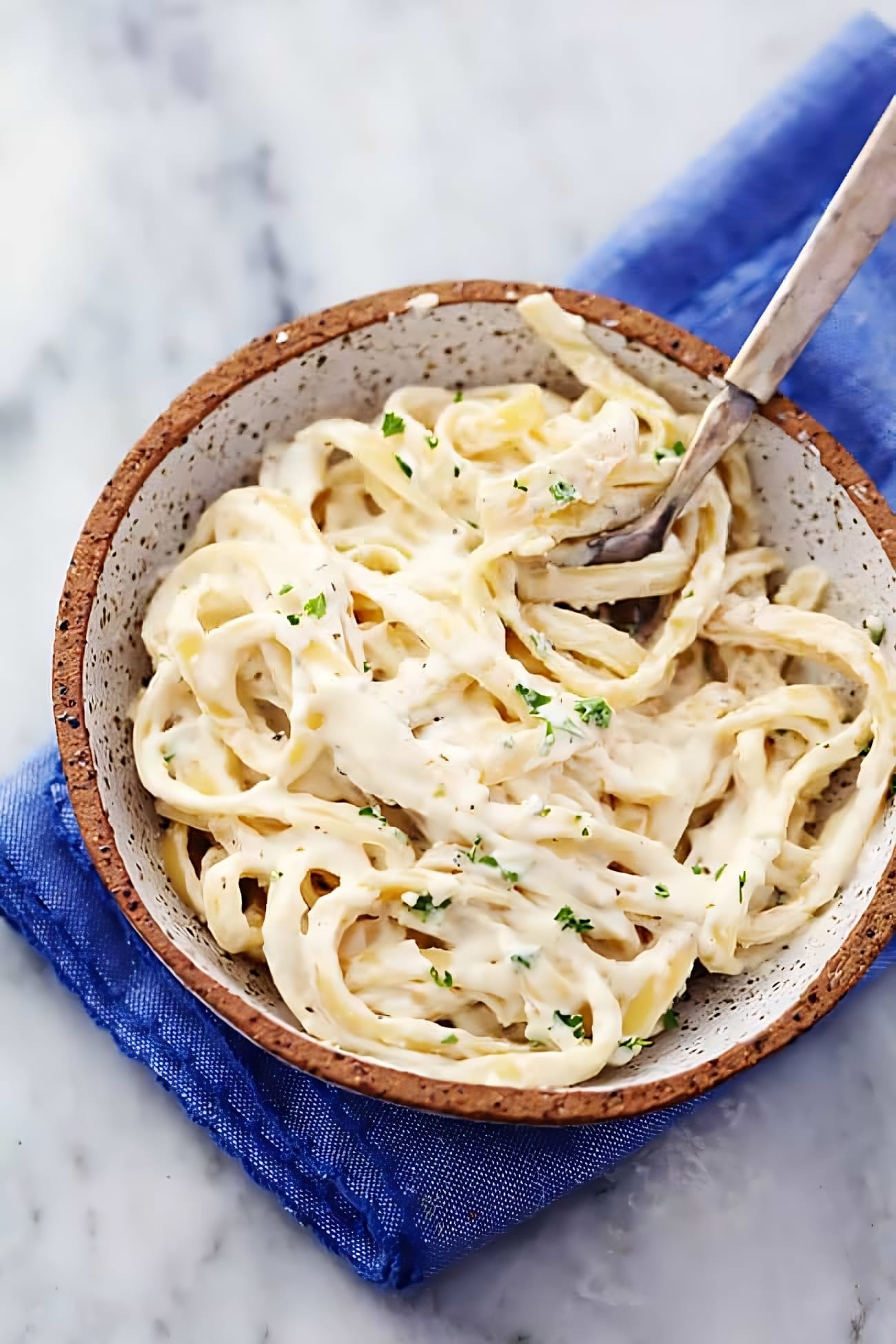 This unique Alfredo sauce recipe is a delicious twist on the classic sauce, with the addition of toasted pine nuts and a touch of heat from red pepper flakes. The nuttiness of the pine nuts pairs perfectly with the creaminess of the sauce and the Parmesan cheese. Serve this sauce over your favorite pasta or use it as a base for a variety of other dishes. Enjoy!