One day I went to visit my aunt and she was cooking chicken. What delicious meat it turned out to be! I was delighted. Of course, I took her recipe, and now I often cook chicken drumsticks or wings in this spicy "Mystery" marinade according to my aunt's recipe.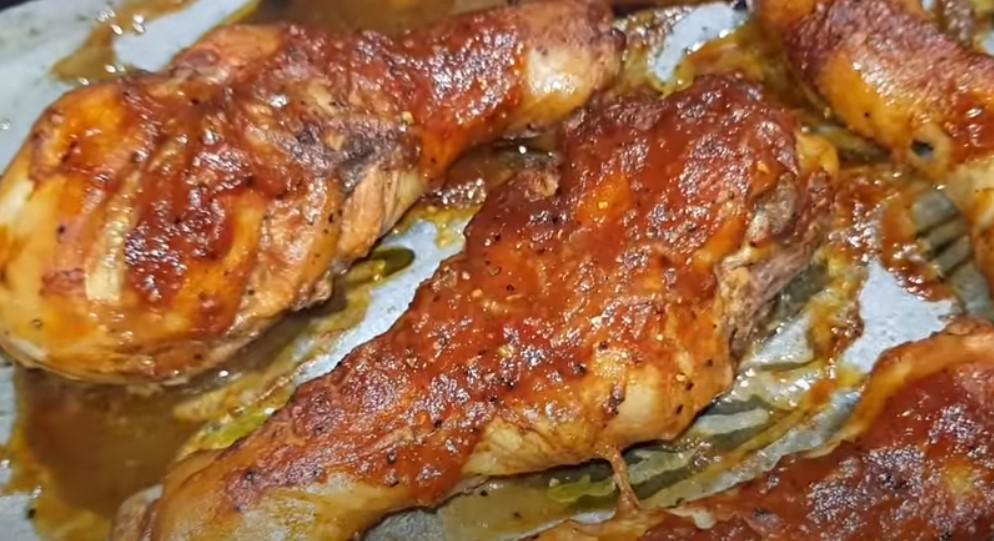 Ingredients:
chicken meat (drumsticks or wings) – 1.5 kilograms;
honey – 4 tablespoons;
ketchup – 4 tablespoons;
garlic – 5 cloves;
ground pepper (black and red), paprika – all 1 tsp each;
soy sauce- 3 tbsp;
salt- 1.5 tsp;
vegetable oil.
Instructions
With chicken cut off excess fat, and well washed and salt a little. Remember that the marinade will be soy sauce.
Tip: Make small diagonal cuts on each drumstick so they marinate well and bake faster.
In a bowl, mix ketchup, honey, paprika, pepper, soy sauce, 2 tbsp. vegetable oil and rub lots of garlic in there. Stir.
Pour the marinade over the meat. Give the chicken a massage)). Allow to stand under the film for 12 hours in the fridge.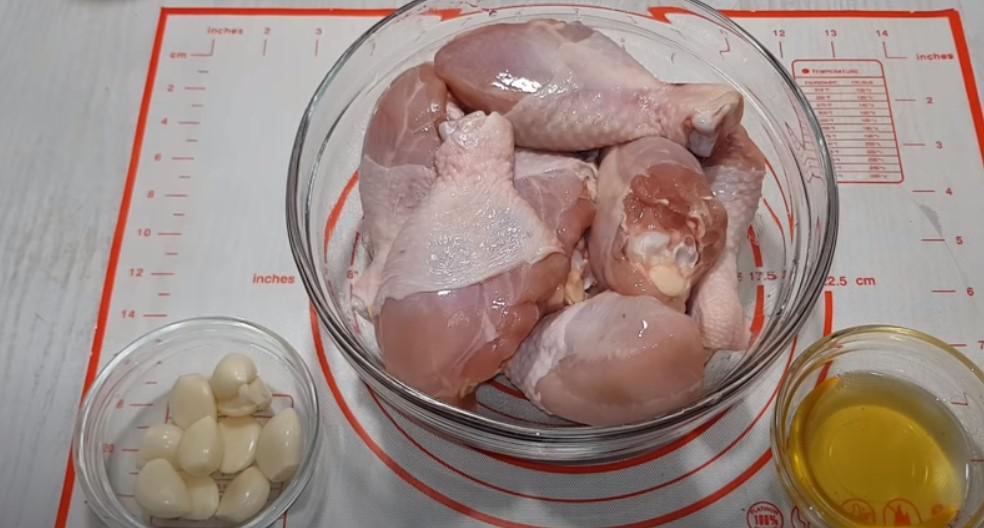 Cover the baking tray with parchment paper, don't oil it. The sauce has vegetable oil in it, so nothing will burn.
Place the chicken on the baking tray. Cover the top with parchment and send it to the oven for 40 minutes. The temperature should be 180 degrees. Remove the parchment and bake for another 10-15 minutes.
The meat is juicy and separates from the bone. Very tender and flavorful. Incredibly garlicky and spicy!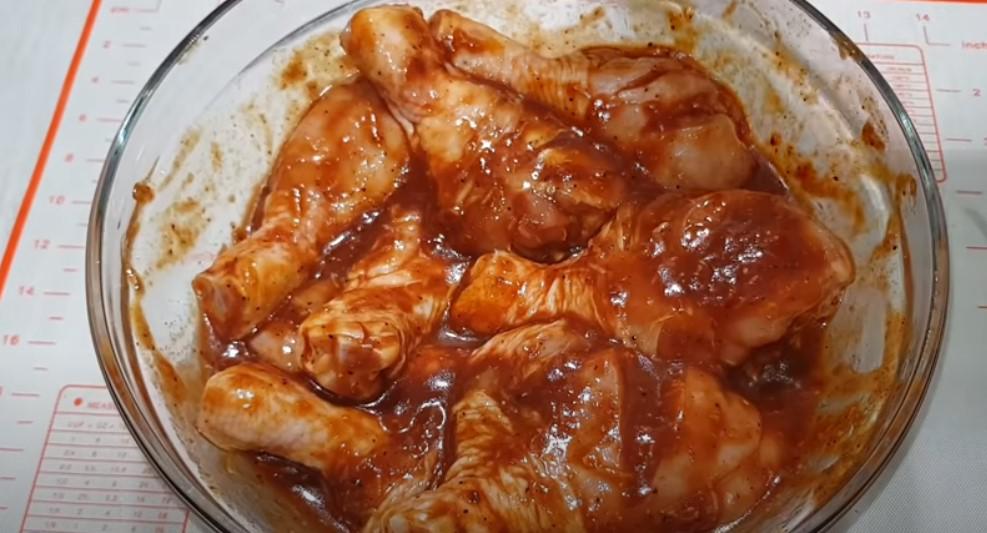 Be sure to try making chicken with this easy and quick recipe! You will be happy with the result!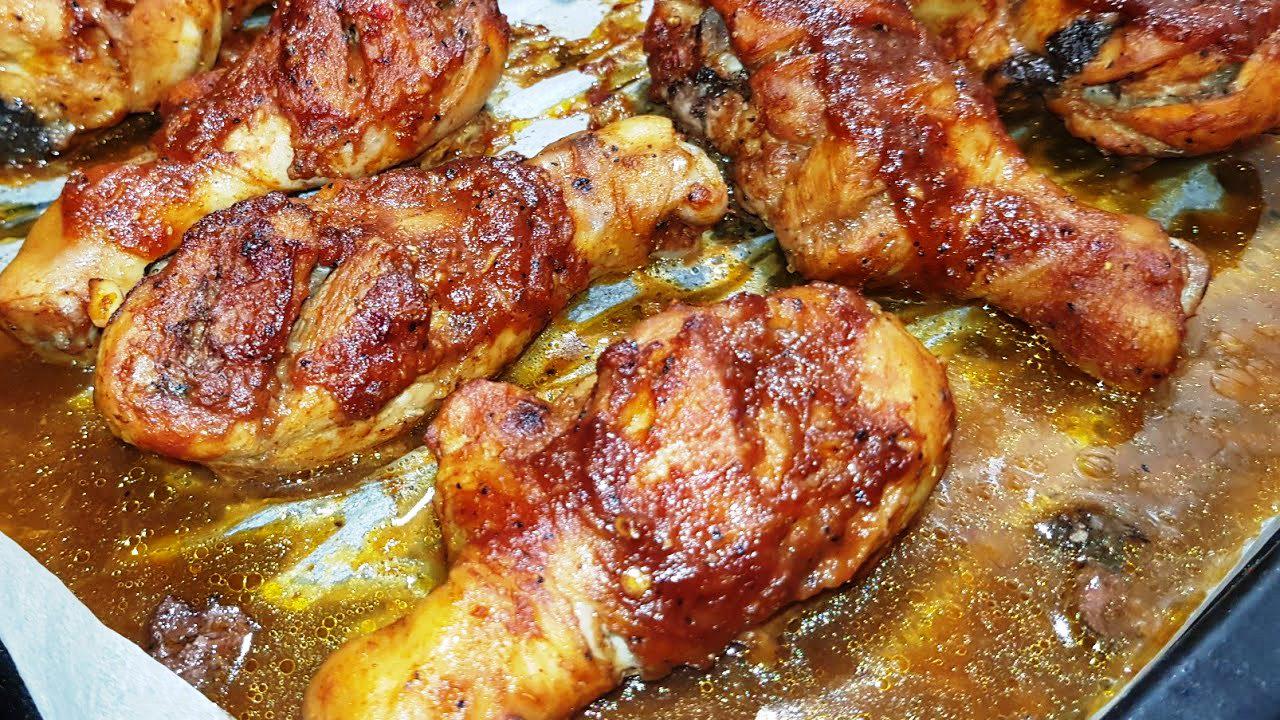 I wish you bon appetit and unforgettably delicious dishes!