One of the easiest and tastiest pita dishes. We will make a roll with minced meat, then cut into portions and fry. Believe me, it's simple and everyone likes it very much.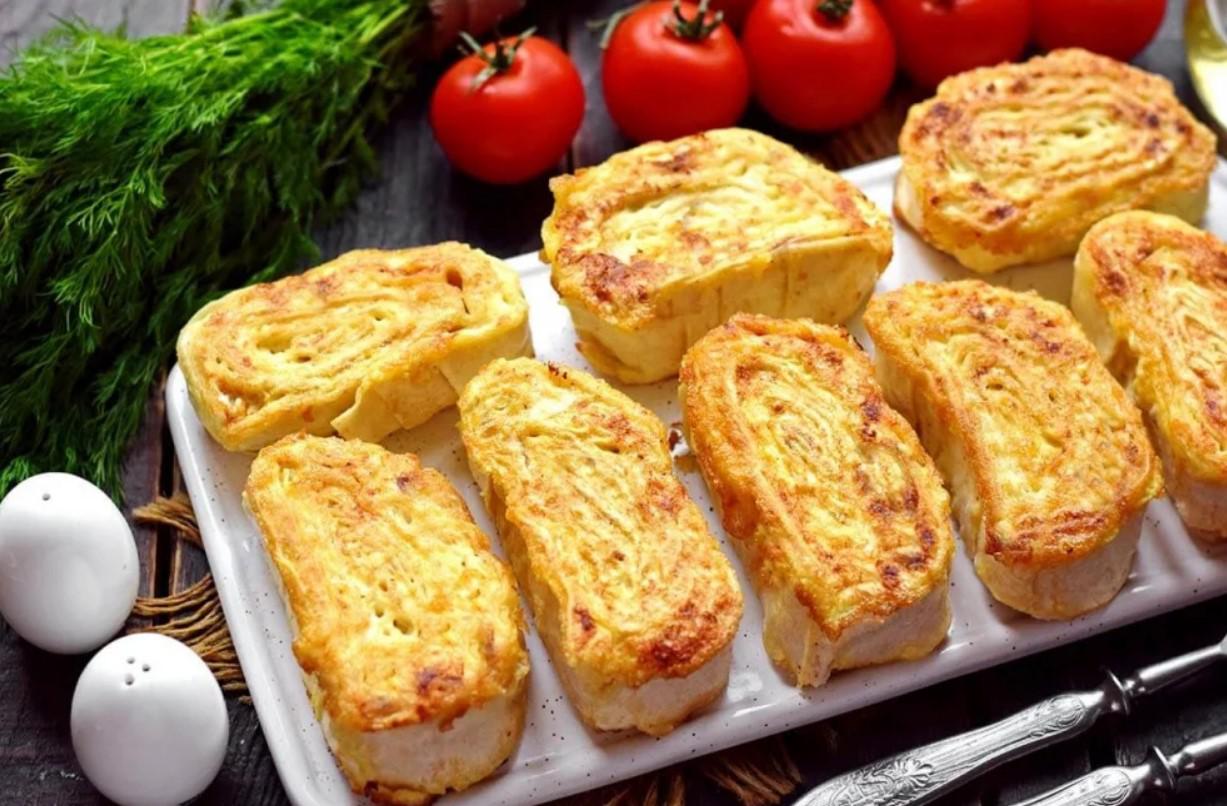 To make it you will need the following ingredients:
thin pita, 3 sheets;
chicken fillet, 350 grams;
mustard, 1 tsp;
sour cream, 6 tbsp;
processed cheese, 2 pcs;
eggs, 2 pcs;
salt, pepper, spices, herbs.
Cooking process
Boil the meat in salted water with spices, cool it, chop in a blender.
Grate cheese on a medium grater and mix with shredded meat.
Combine the sour cream and mustard.
Tip: you can use mayonnaise.
Mix the mass with the sauce and stir until homogeneous. If the filling is very thick, you can add a little sour cream or mayonnaise.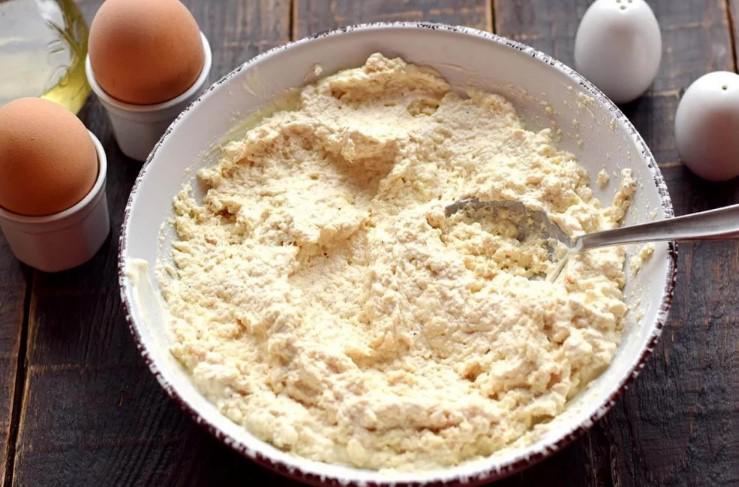 Spread part of the filling on one sheet of pita, spread evenly.
Cover the filling with another sheet of pita, press it down and spread the rest of the stuffing evenly on top.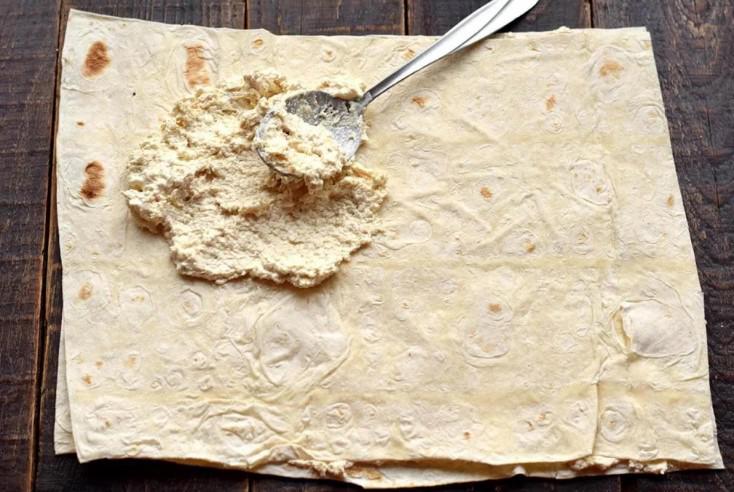 Cover with the third sheet of pita and roll tightly.
Leave the roll for 20 minutes, so that the pita becomes softer and does not break when sliced.
Slice the roll into portions.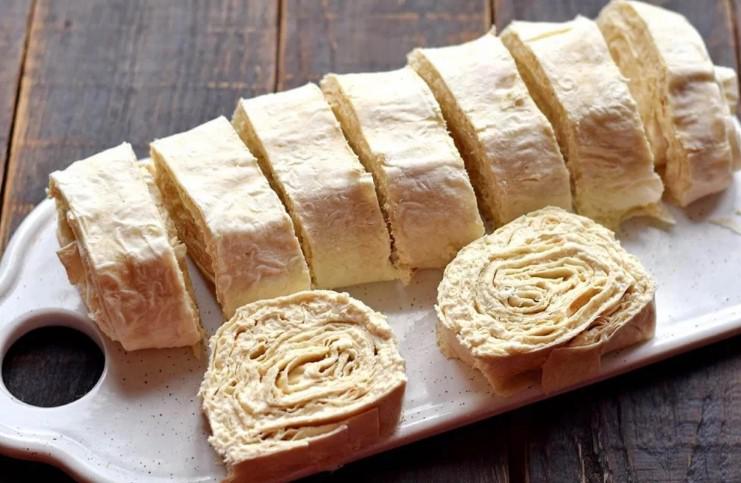 Next you need to beat the eggs.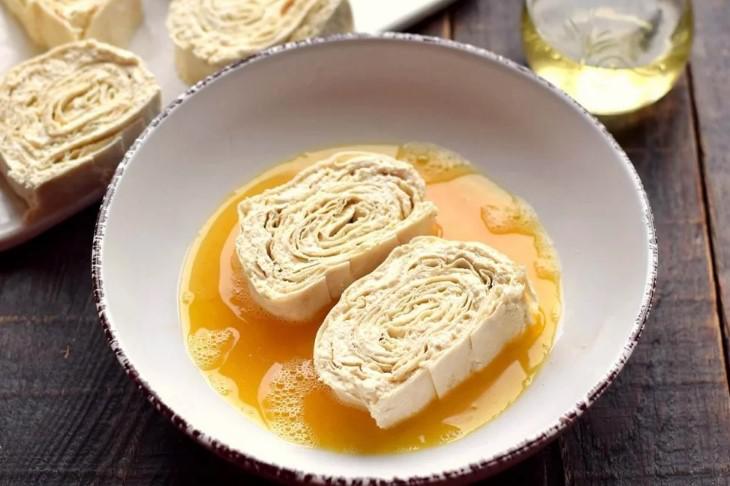 Dip each piece of roll in the egg mixture and fry on both sides until brown.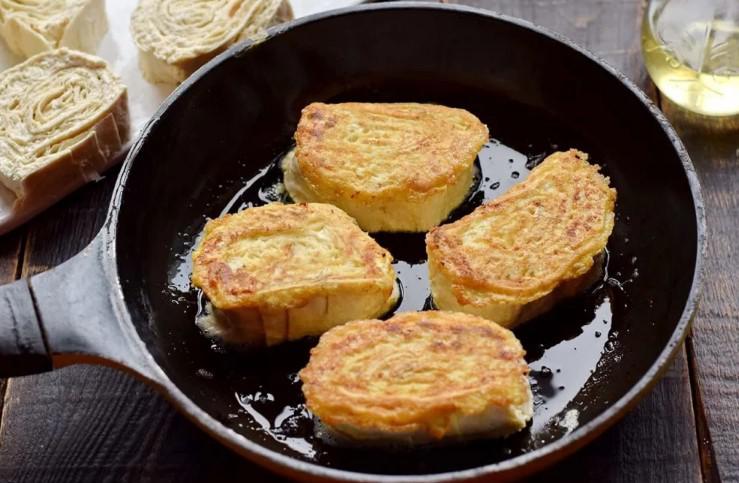 Very good served with fresh vegetables, salads, baked meat.