Chicken chkmeruli is a traditional Georgian dish, and Georgia is famous for its great recipes for meat dishes. The chicken meat turns out very juicy and tender, and the spicy creamy sauce adds a special charm to the meat. The recipe adds quite a bit of black pepper to the sauce. If you do not like such spicy dishes, you can reduce the amount of pepper.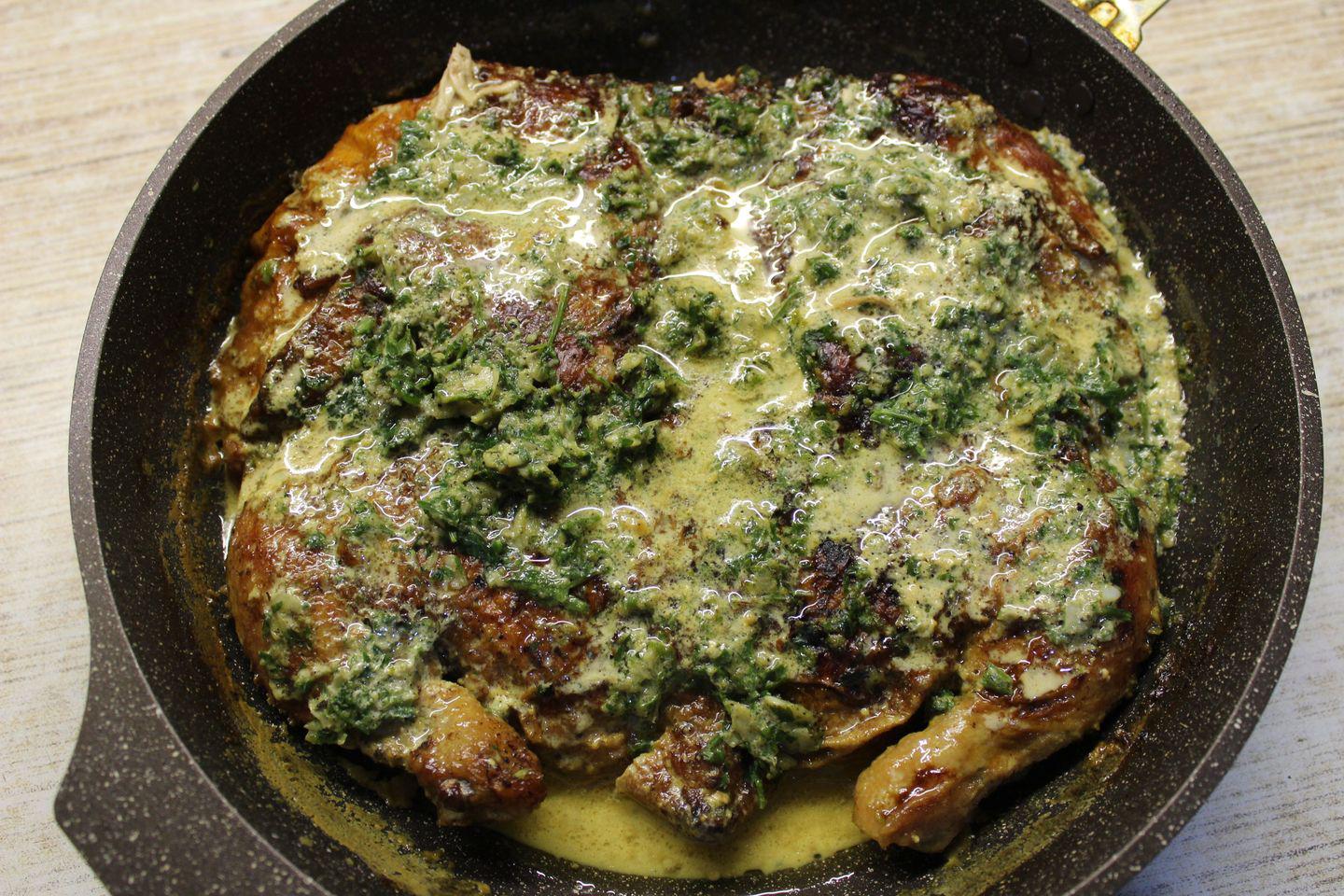 Ingredients (3 servings)
Chicken carcass 1 piece
Cream 70g
Butter 10 г
Ground black pepper 2 tbsp.
Water 3 tbsp.
Fresh parsley to taste
Cilantro fresh to taste
Garlic 5 cloves.
Salt 2 pinches.
Instructions
Wash and dry the chicken with paper towels.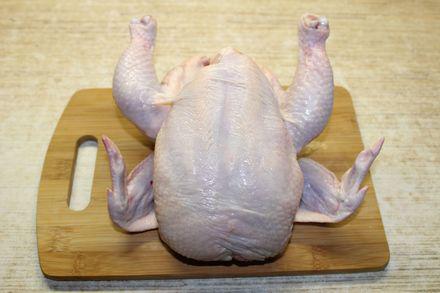 Cut along the breast.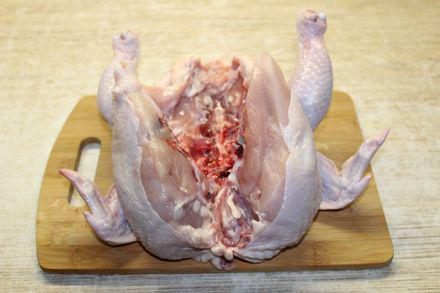 Cover with clingfilm and give it a good beating.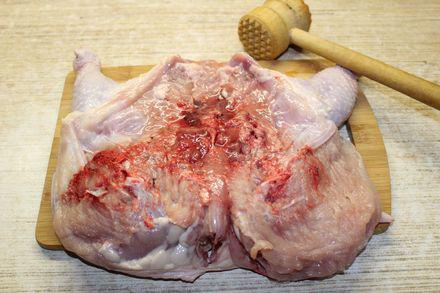 Melt the butter in a frying pan.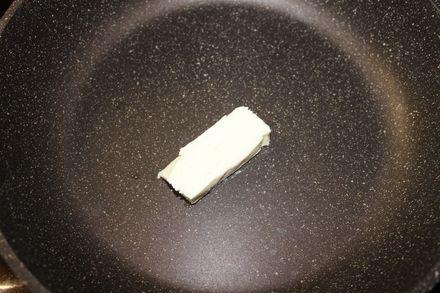 Place the chicken in the pan, press-fry for 10 minutes.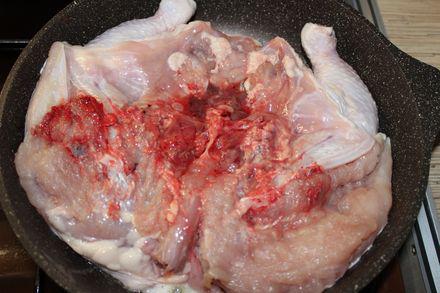 Turn the chicken to the other side and fry for another 10 minutes. Then flip again and stir-fry on each side for another 5 minutes.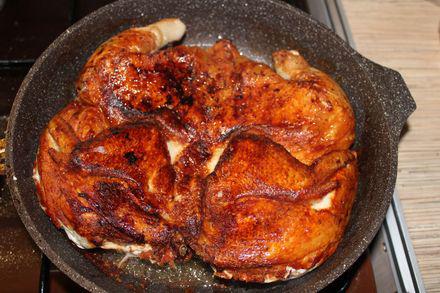 Now prepare the sauce. To do this, mix garlic, cilantro, parsley, salt and pepper in a bowl. Grind all the ingredients.
Add the cream and water and stir.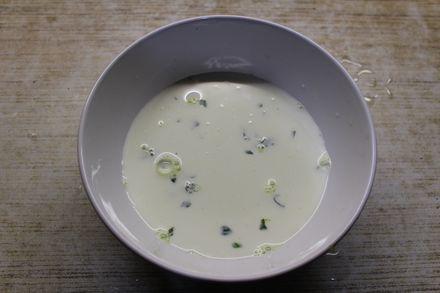 Pour the sauce over the chicken, cover the pan and stew for 10 minutes.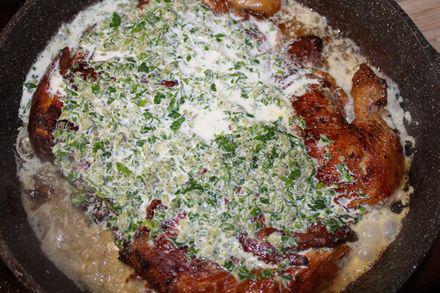 Check the chicken for readiness: if there is pink juice, cook for another 5-10 minutes.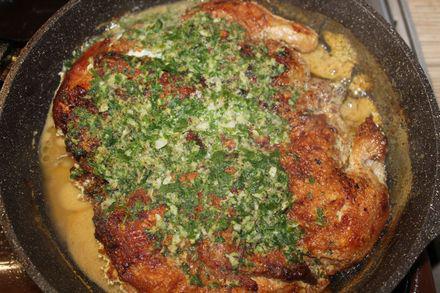 Bon appetit.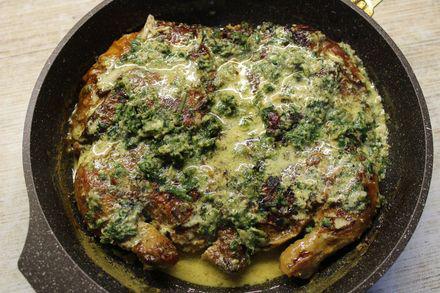 Don't forget to share your opinion of the recipe in the comments!