Introducing the Southwest Cobb Salad Dip – a unique twist on the classic Cobb Salad that's perfect for dipping!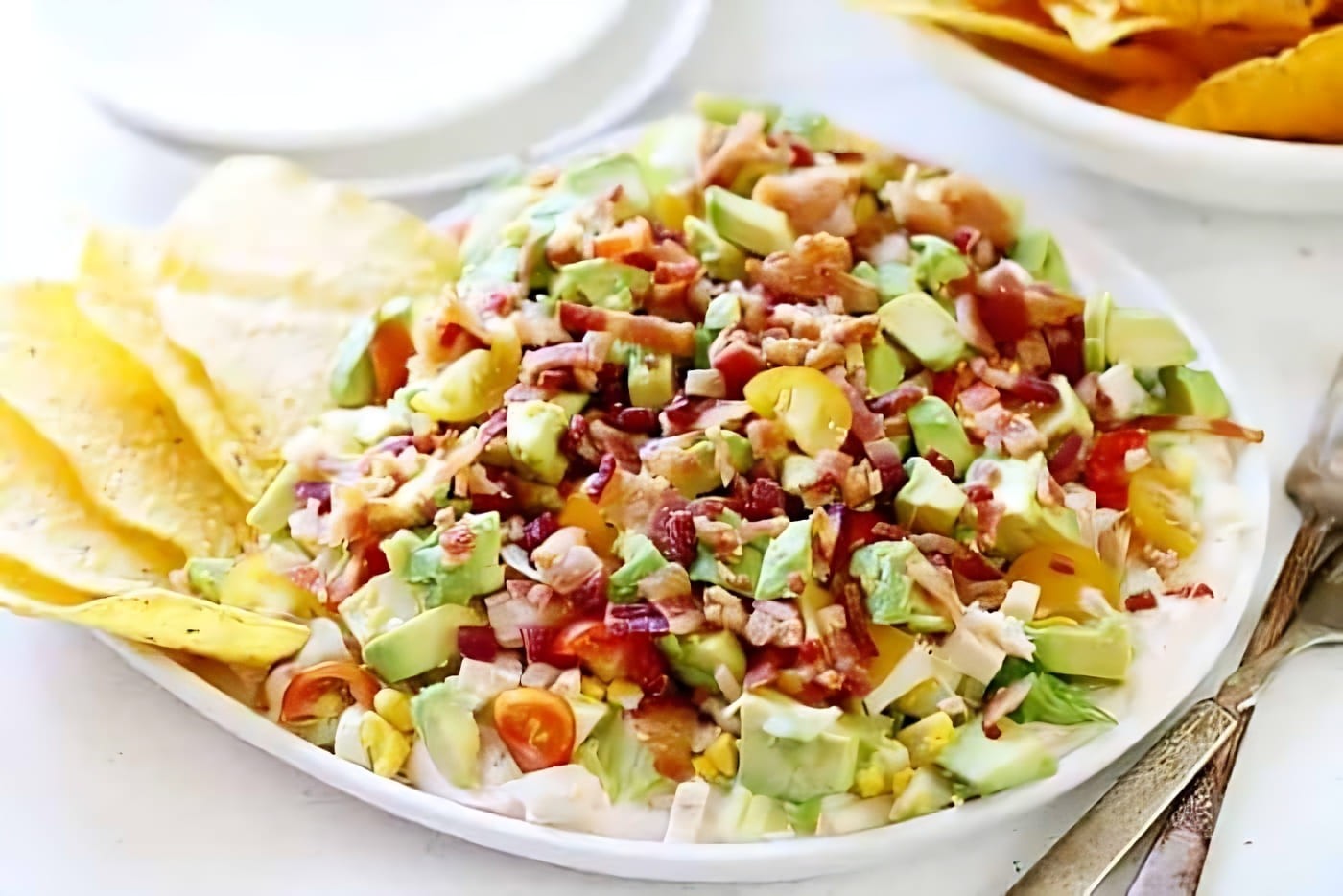 This creamy and flavorful dip features a seasoned sour cream base, topped with crunchy lettuce, protein-packed chicken, hard-boiled eggs, juicy tomatoes, creamy avocado, and crispy bacon. It's a perfect appetizer or party dish that will surely impress your guests!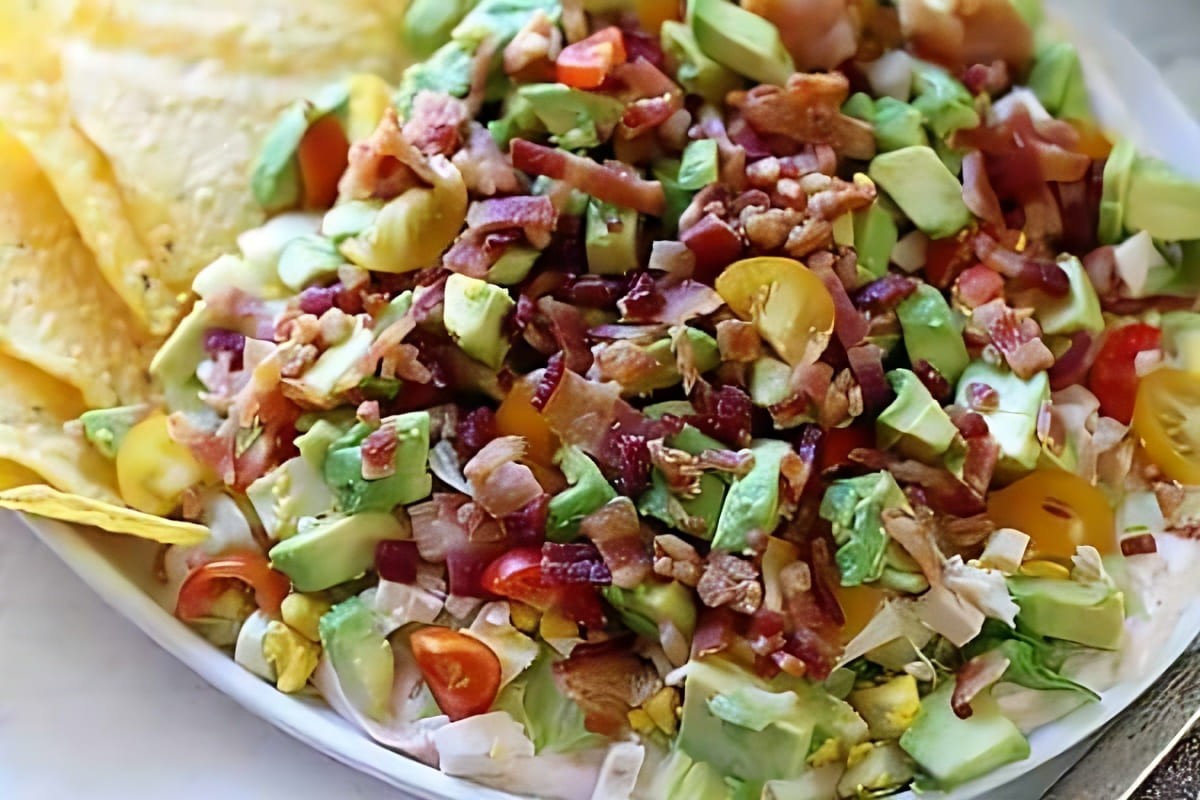 Ingredients:
16 ounces sour cream
1 packet (1 ounce) Hidden Valley Dips Fiesta Ranch mix
1 cup iceberg lettuce, chopped
2 large hard-boiled eggs, peeled and finely chopped
1/2 cup cooked chicken, shredded or cubed (Use rotisserie chicken, deli meat)
12 plum tomatoes
1 medium avocado, peeled and chopped
4 slices bacon, cooked and crumbled (or chopped)
Tortilla chips, for dipping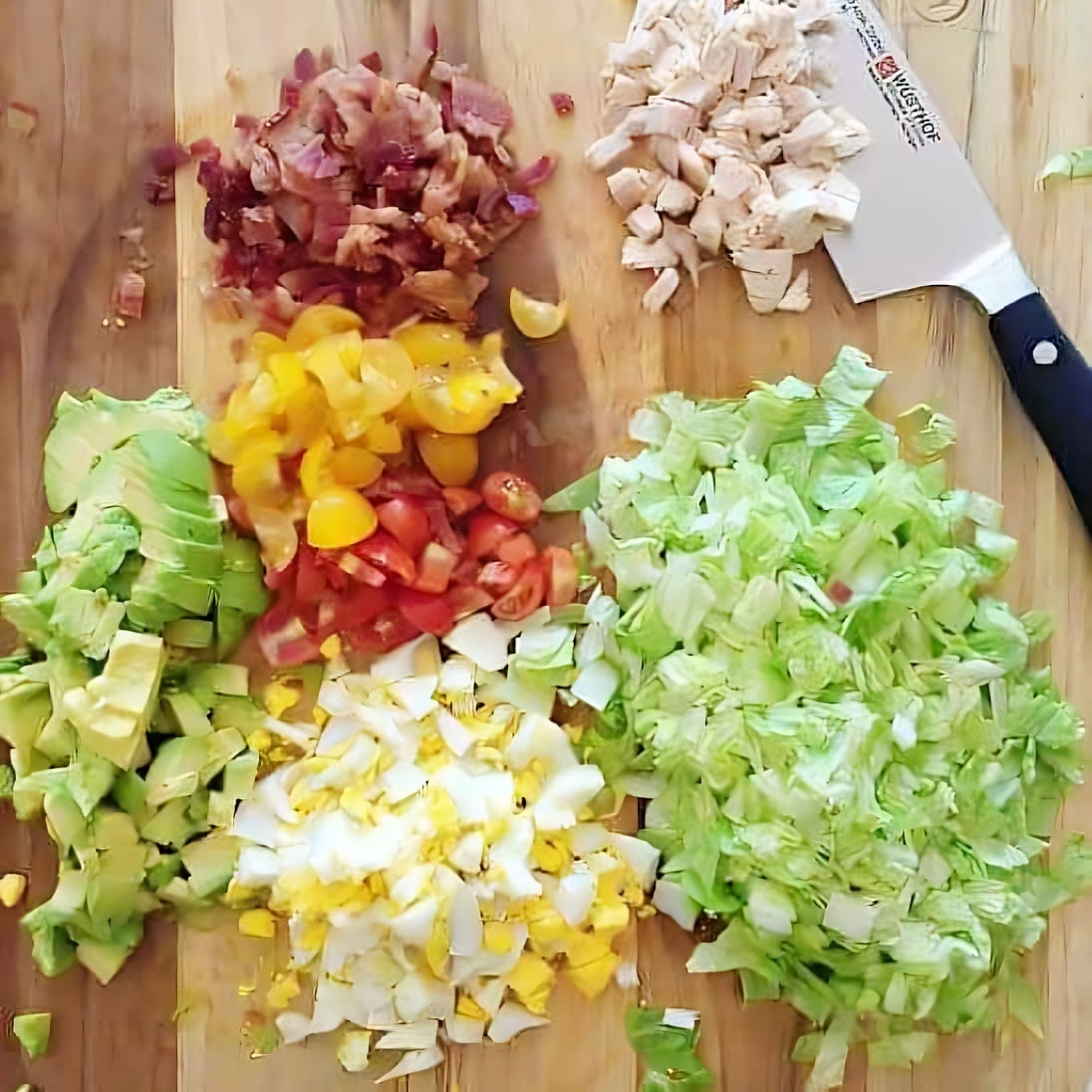 Instructions:
In a medium bowl, mix together the sour cream and the Hidden Valley Fiesta Ranch dip mix until well combined.
Spread the seasoned sour cream onto a serving platter, creating an even layer.
Layer the chopped lettuce over the sour cream, followed by the eggs, chicken, tomatoes, avocado, and bacon.
Serve immediately with tortilla chips for dipping and enjoy!
Variations:
Feel free to customize this dip with your favorite ingredients! You can add black olives, jalapenos, bell peppers, or even refried beans for additional flavors and textures.
For a spicier kick, you can mix in some hot sauce or chopped jalapenos into the sour cream.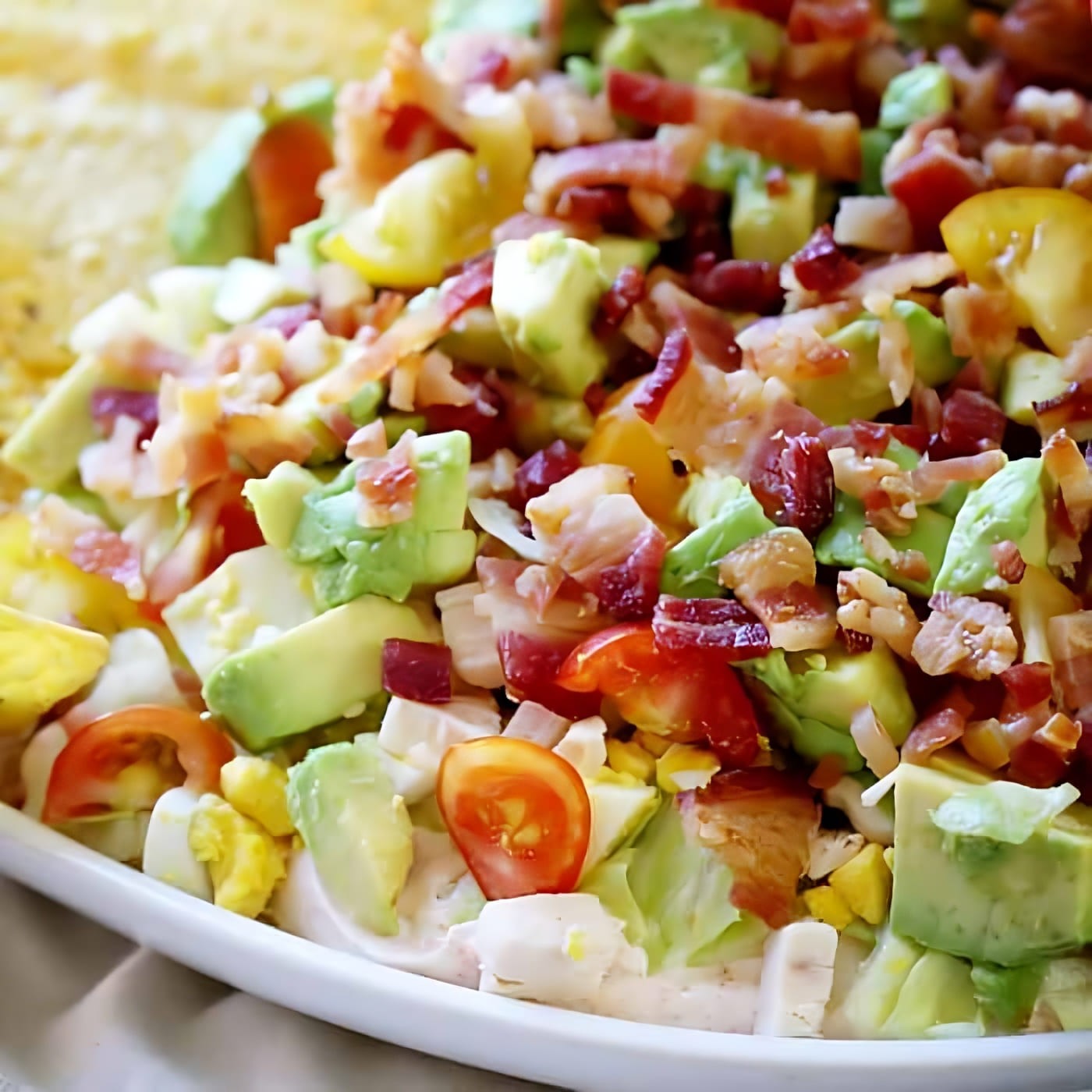 If you prefer a milder flavor, you can use regular ranch seasoning instead of the Fiesta Ranch mix.
Make sure to serve the dip immediately after assembling to prevent the avocados from browning.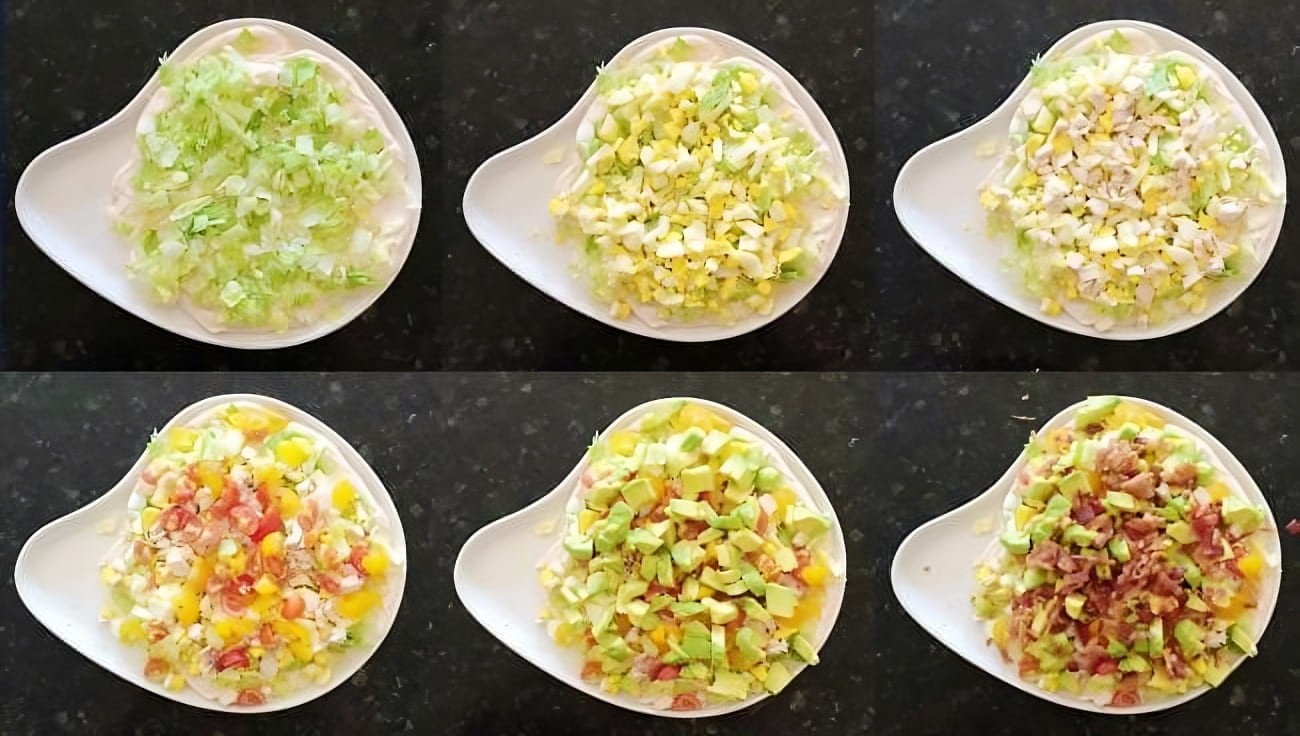 You can also use sturdy chips, toasted baguettes, or veggie sticks for dipping instead of tortilla chips.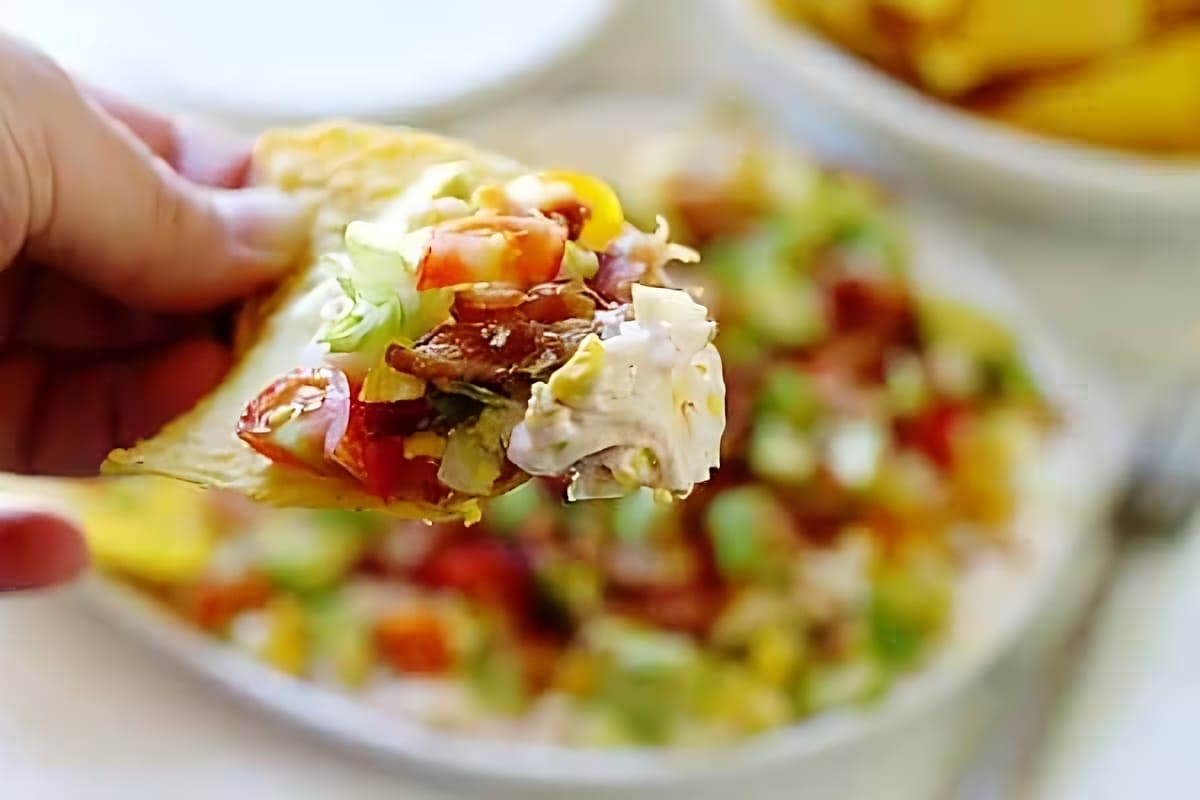 Get ready to wow your taste buds with this Southwest Cobb Salad Dip that's packed with delicious flavors and perfect for any occasion! Enjoy the unique twist on a classic favorite and impress your guests with this tasty and eye-catching dip.