This recipe will help you make a simple dessert for tea or coffee that is sure to please all the sweet tooth in your family.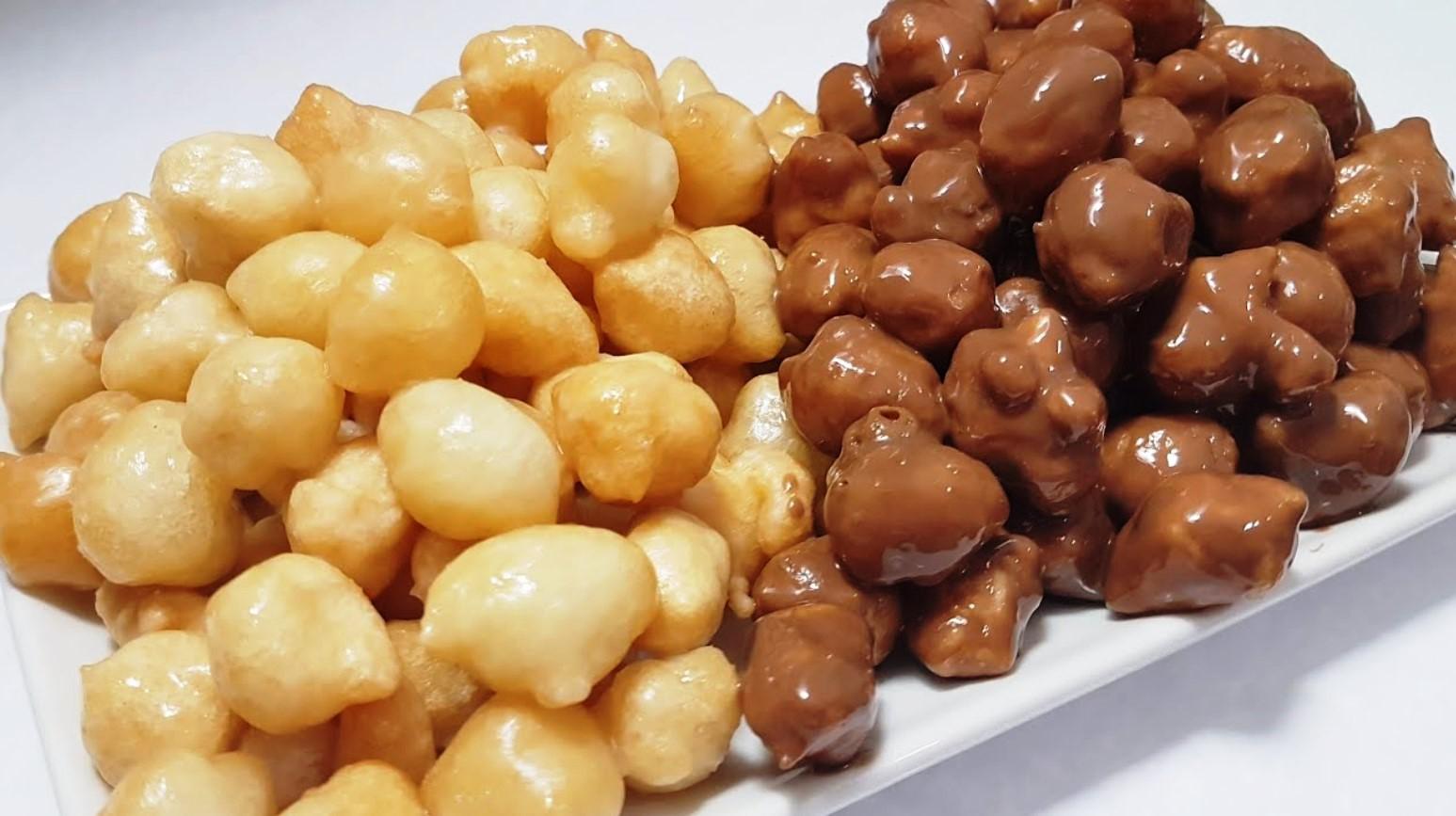 Ingredients:
– water, 300 ml;
– flour, about 400 grams;
– pinch of salt;
– yeast, 1 tsp.
To prepare the syrup you need:
– lemon juice, 1 tsp;
– water and sugar, 1 tbsp.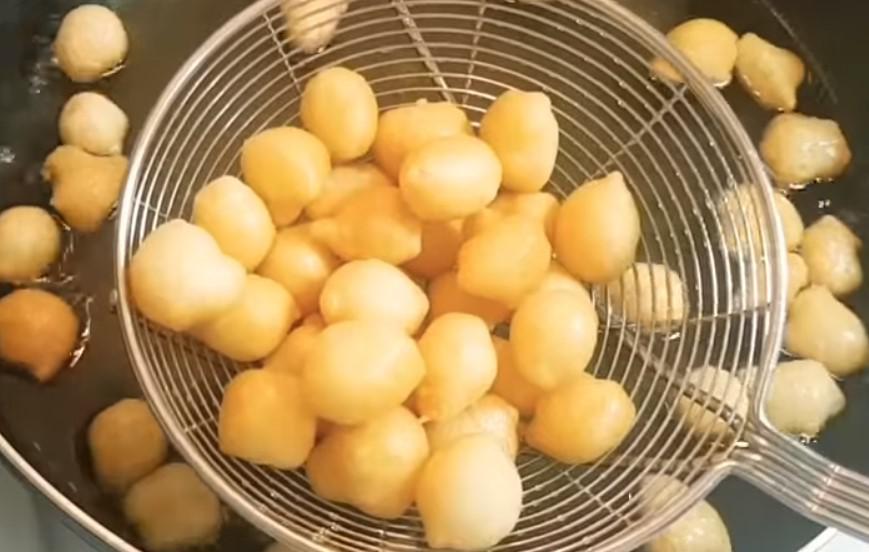 Instructions:
Mix warm water with sugar and salt, yeast, and stir until homogeneous.
Sift flour and add it in batches to the liquid base. The dough should be as thick as homemade sour cream.
Cover with cling film and leave in a warm place for 1 hour.
Place the dough in a thick bag, cut a corner or in a pastry bag.
Heat enough vegetable oil and squeeze a small ball of dough into the oil.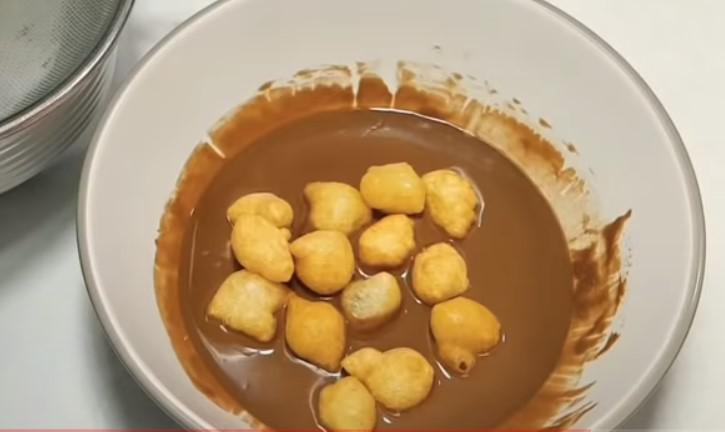 Fry on all sides until golden.
For the syrup, mix all the ingredients, put on low heat and cook over medium heat for about 7 minutes.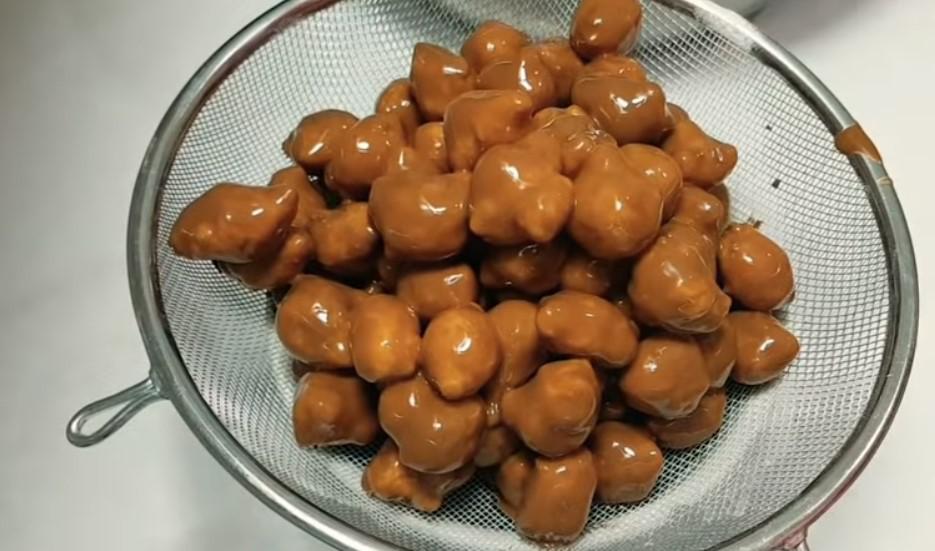 Dip the balls in the syrup and soak them, take them out.
Tip: Some of the balls, in addition to the syrup, you can also dip in melted chocolate, black or milk to your liking.