Bolognese eggplant and zucchini is a very light and healthy vegetable dish. It takes only 30 minutes to prepare and the result is truly amazing with its taste and flavor!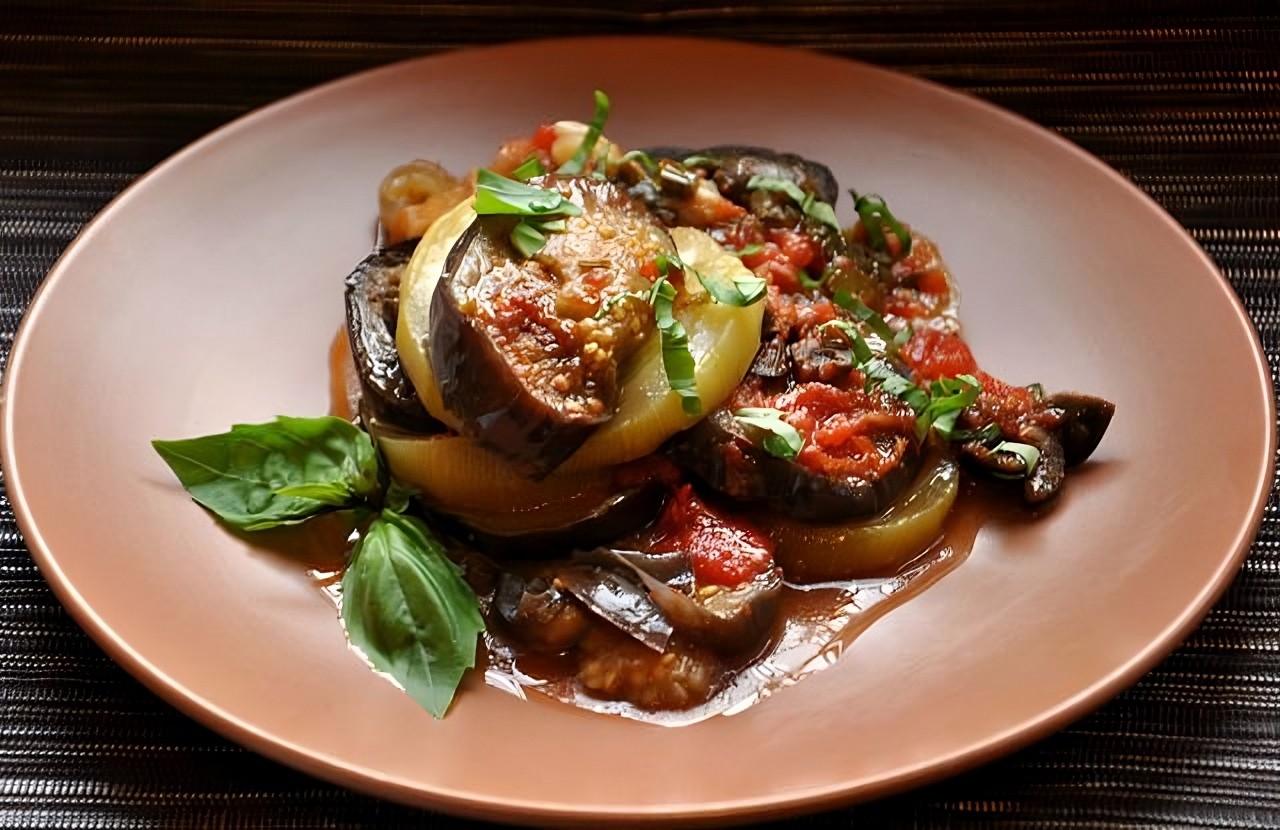 INGREDIENTS
zucchini – 200 gr
eggplants- 200 gr
olive oil- 200 ml
tomatoes – 200 gr
garlic – 3 cloves
black olives – 100 g
green basil – 3 – 4 sprigs
thyme – 2 sprigs
parsley – 3 or 4 sprigs
salt, ground black pepper
STEP BY STEP RECIPE
Peel the zucchini and cut into slices.
Cut the eggplant into slices and season with salt. Let stand, squeeze a little and dry with a paper towel.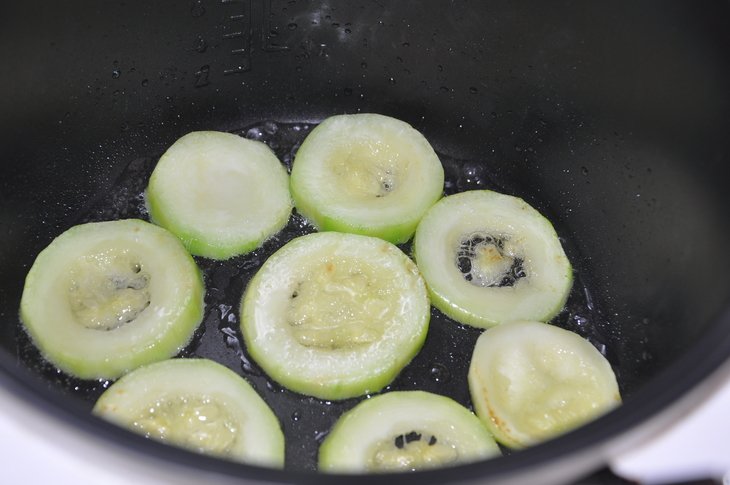 Roast the zucchini and eggplant in batches in the "Bake" mode on both sides in oil.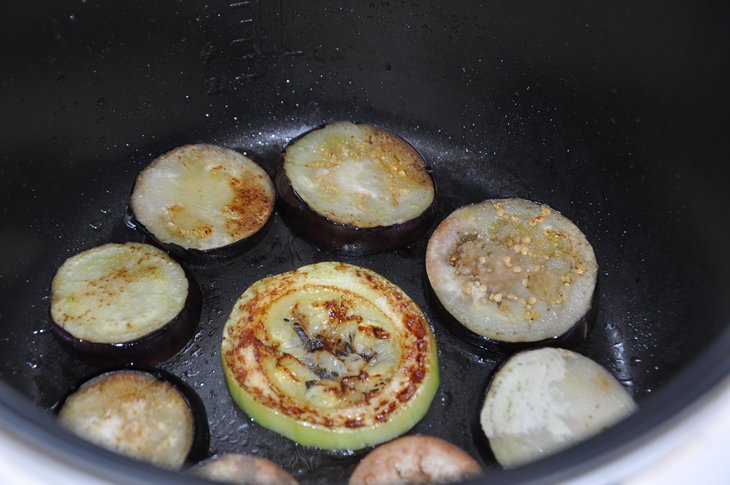 Transfer to a bowl.
Peel the tomatoes, remove the liquid and seeds, and finely chop the flesh. Pass the garlic through the press. Chop the olives, some basil leaves, thyme and parsley finely, mix everything with the tomatoes, salt and pepper to taste.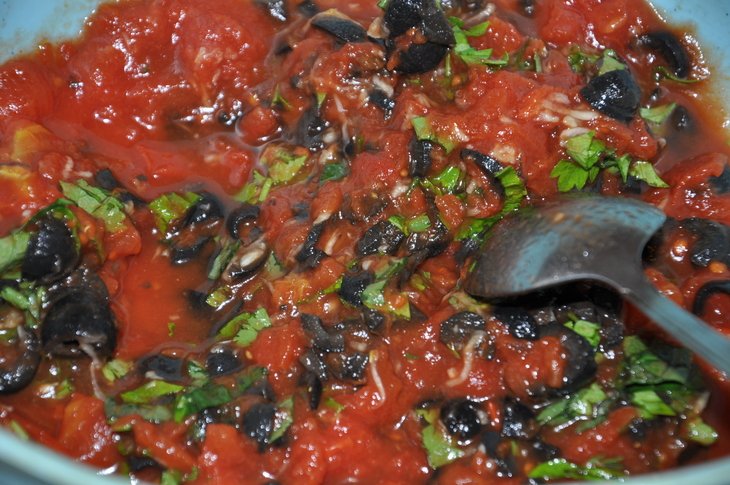 In a bowl of the multicooker place layers of roasted eggplant and zucchini, spreading each layer with the tomato mixture. Heat in the "Stew" mode for 20 minutes (turn off the mode manually). Let cool completely, before serving put it in the fridge for 30 minutes.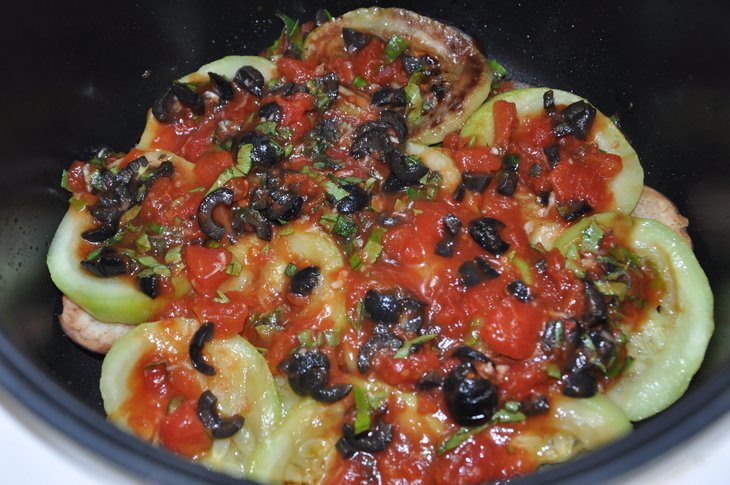 Divide the dish into portions and garnish with basil.