Pancake casserole with cheese crust stuffed with chicken, mushrooms and spinach stewed in a creamy sauce – a chic dish that is suitable for a family lunch or dinner for a large company. The casserole can be made not only from freshly fried pancakes, but also from those left over after breakfast. It is tender, juicy, caloric and very tasty!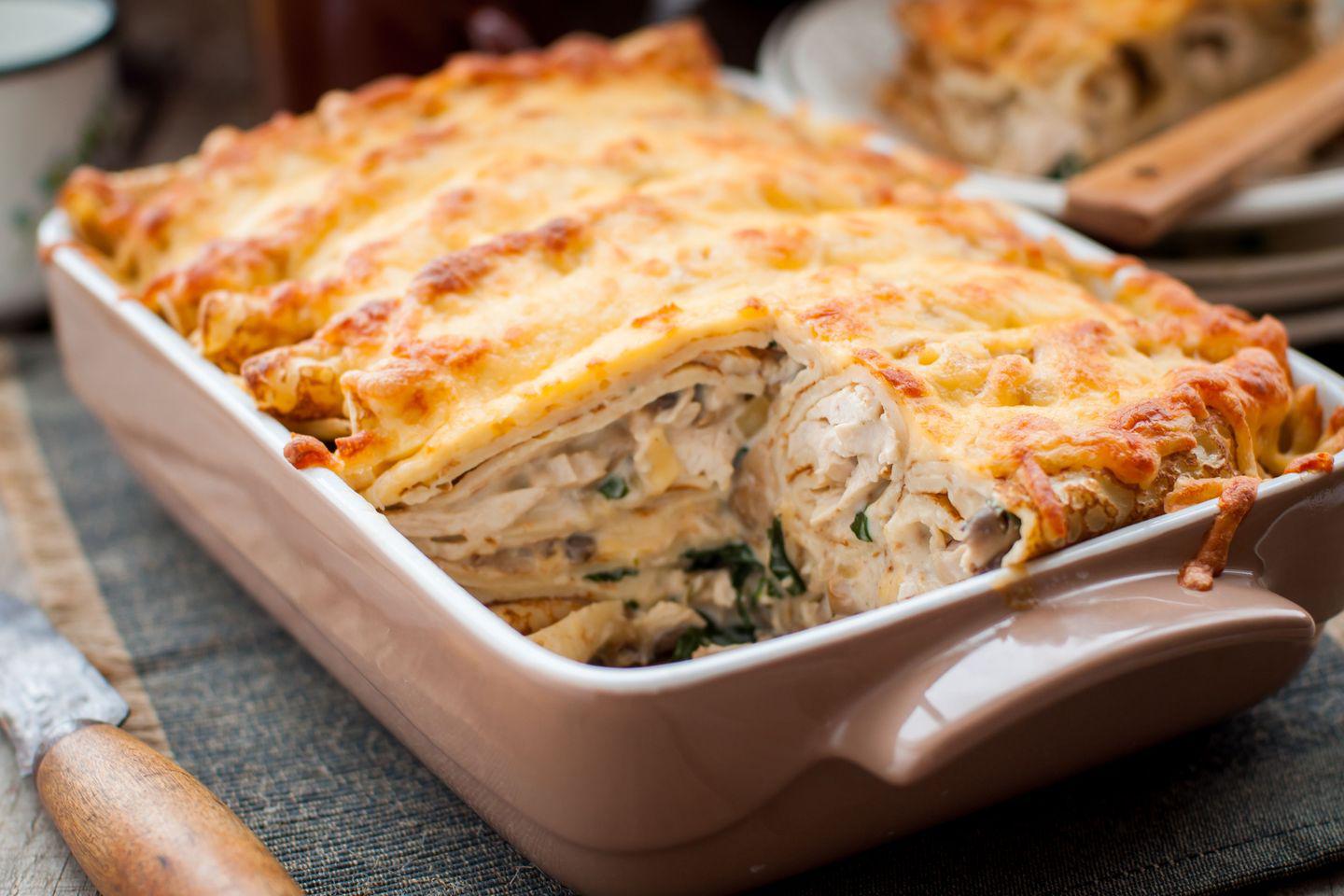 Ingredients (6 servings)
Mushrooms champignons 300g
Oil for frying
Thin pancakes 16 pcs.
Cream 200 ml
Chicken broth 200 ml
Flour 2 tbsp.
Chicken fillet 500g
Hard cheese 200g
Onion 1 pc.
Ground black pepper to taste
Salt to taste
Spinach 150 г
Instructions
For the casserole, you need to make 16 thin, unsweetened pancakes. The pancakes can be made according to your favorite recipe.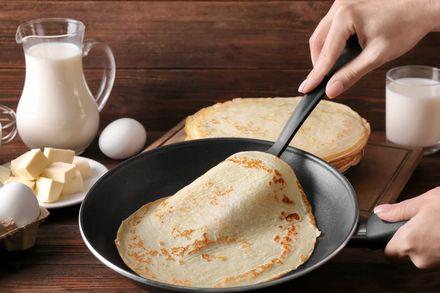 Onion cut into half rings, mushrooms cut into slices.
Boil the chicken fillet until tender, cool and finely chop. If the spinach is frozen, defrost it, put it in a colander and discuss.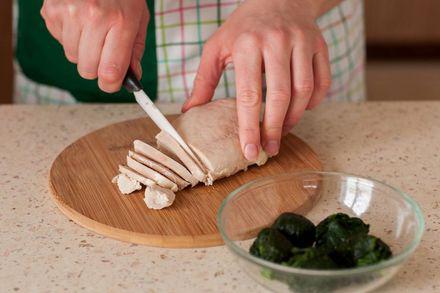 Heat vegetable oil in a frying pan, add onion and fry until transparent.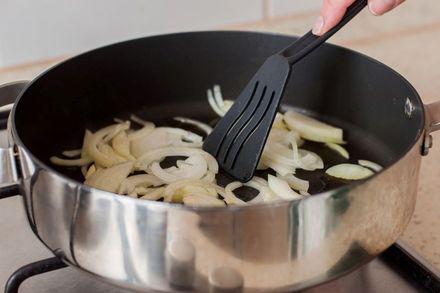 Add the mushrooms to the onions and fry until the liquid evaporates.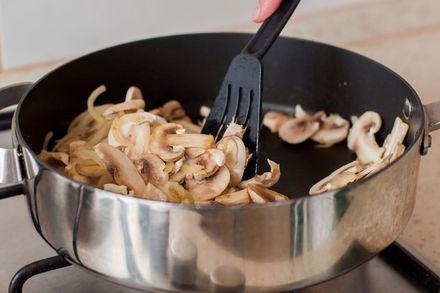 Reduce the heat to low, pour the flour into the pan, stir and fry for 30-60 seconds.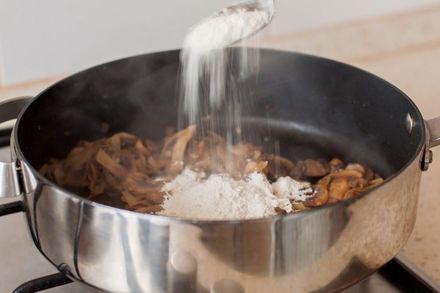 Pour chicken broth and cream into the pan, stir and bring to a boil.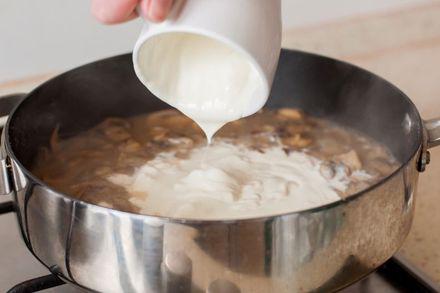 Add the chicken fillets and spinach to the pan and simmer, stirring constantly, until the sauce thickens. Season with salt and pepper at the end.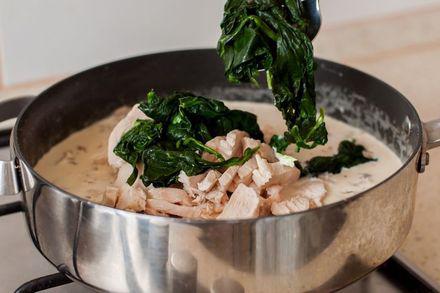 Place 1-2 tablespoons of the cooled filling on the pancake, and roll up. Roll up all the pancakes this way.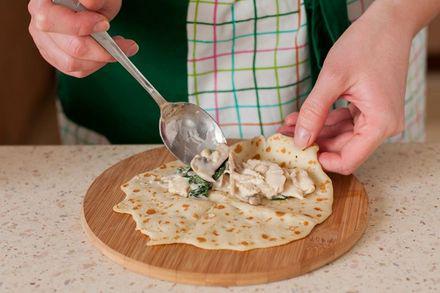 Grate hard cheese on a grater. Place the first layer of pancakes in the baking dish and sprinkle with half of the grated cheese.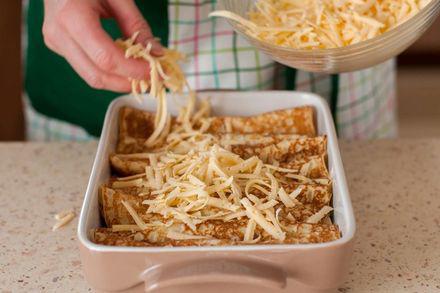 On top lay out the remaining 8 pancakes with the filling.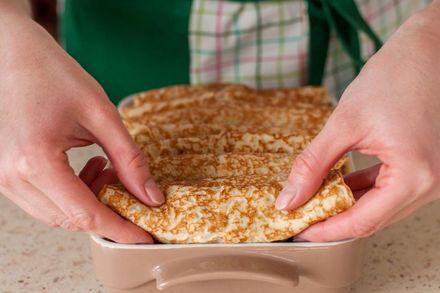 Sprinkle with the remaining cheese.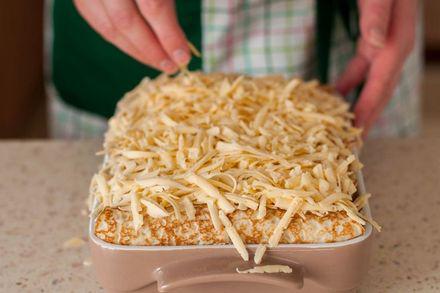 Send the casserole dish to a preheated 180 degrees C oven and cook for 20-25 minutes until the cheese is browned.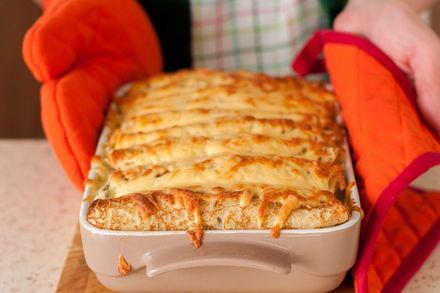 Serve hot or cold. Bon appetit!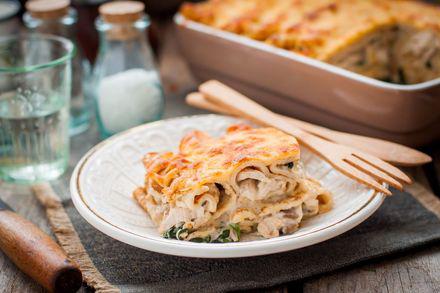 Share your thoughts on this recipe in the comments!