Middle Eastern Pickled Turnips, with their vibrant colors, tangy bite, and subtle heat, are an addictively delightful addition to your culinary repertoire. Whether paired with a gyro, falafel, roast chicken, or kebab, these pickles offer a burst of flavor that elevates any dish.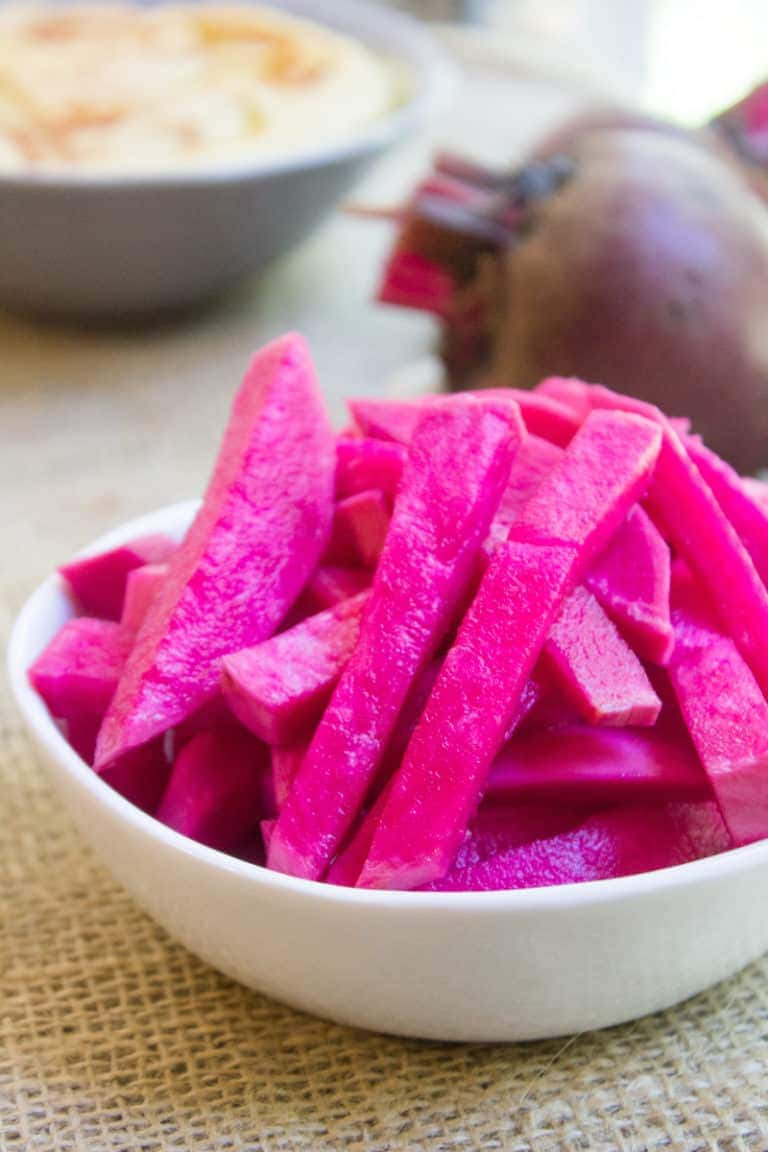 These Pickled Turnips, often overlooked, are a hidden gem in the world of pickles. You might be curious about their striking pink hue, but rest assured, no artificial coloring is involved in their creation. The enticing flavor and beautiful appearance of these pickles make them a unique and essential Middle Eastern delicacy.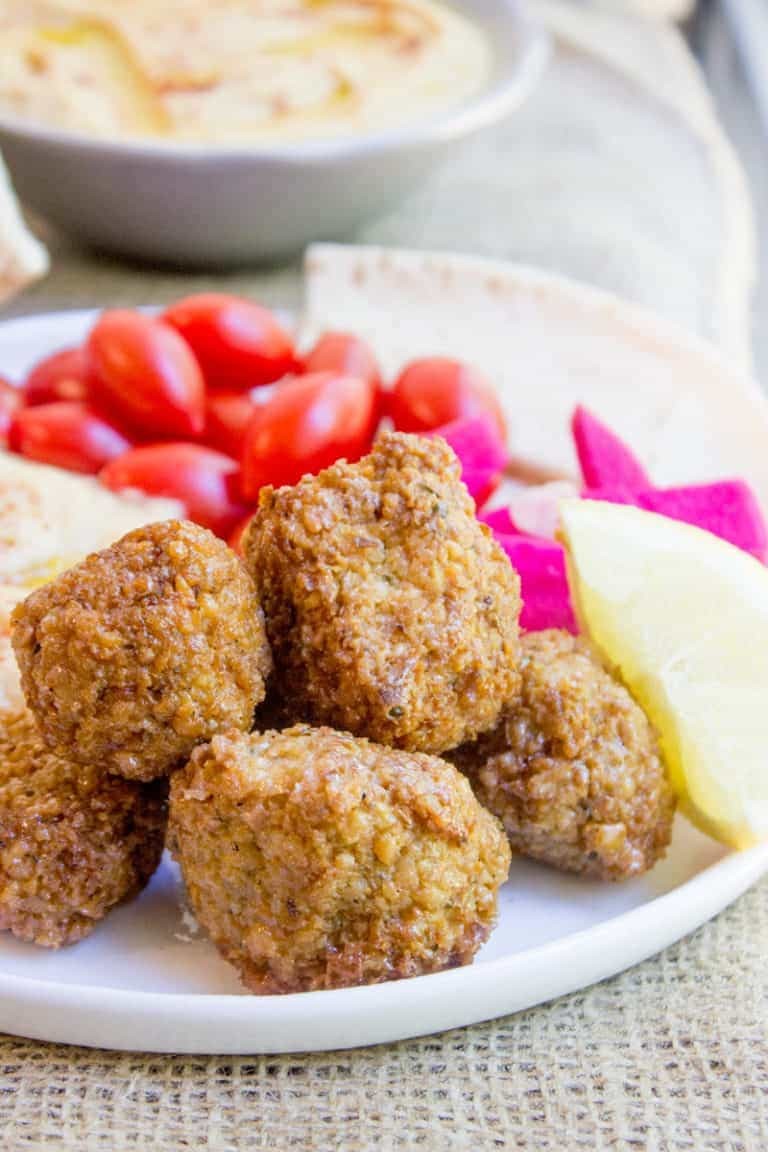 A Perfect Falafel Companion
If you're eagerly awaiting recipes for hummus and falafel, fear not; they are on the horizon. However, we couldn't resist sharing our favorite of the bunch first: Pickled Turnips. Here are some quick tips to enhance your pickling experience:
Avoid eating the garlic: After marinating in vinegar for five days, the garlic becomes intensely potent.
Enjoy the pickled beets: While their texture differs from that of the turnips, they offer a delightful chewiness that complements the dish.
Refrigerate for the best taste: Whether you prepare them a day or a week ahead, refrigeration enhances the flavor and texture of these pickles.
Stick to Kosher salt: Using table salt is a no-go, as it will negatively impact the flavor.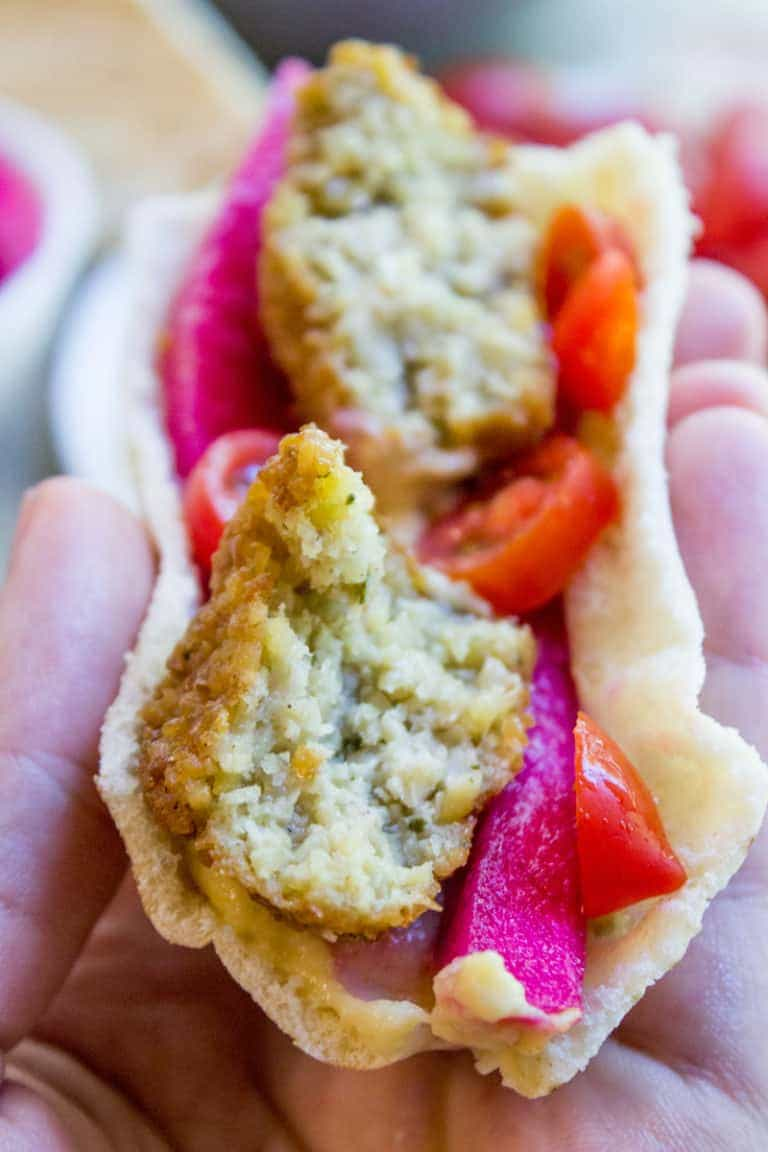 Ingredients
3 cups water
1/3 cup Kosher salt
2 bay leaves
1 cup white vinegar
2 pounds turnips, peeled and cut into ½-inch thick batons
1 small beet, cut into ½-inch thick batons
2 cloves garlic, roughly chopped
Instructions
In a medium-sized pot, combine water, Kosher salt, and bay leaves.
Heat over medium heat, stirring until the salt completely dissolves, which should take 3-5 minutes.
Allow the mixture to cool completely, then add the white vinegar.
In a large container with a tight-fitting lid, place your turnip and beet batons.
Add the roughly chopped garlic (no need for precision, as the garlic is solely for seasoning).
Pour the liquid mixture into the container.
Let the ingredients sit for 5 days.
For optimal flavor and texture, refrigerate before serving.
Typically, these pickles remain delicious for about a month, although they tend to disappear within a week in our household due to their irresistible appeal!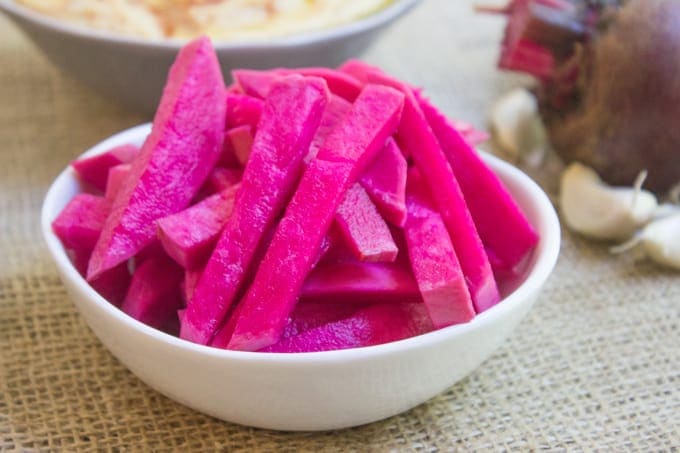 Now that you've uncovered the secrets of crafting Middle Eastern Pickled Turnips, you can savor the extraordinary flavors they bring to your table. Whether as a zesty accompaniment to your favorite dishes or a standalone snack, these pickles offer a burst of Middle Eastern flair that's sure to delight your taste buds. Say goodbye to ordinary pickles and embrace the vibrant world of Middle Eastern culinary magic!