Embark on a delectable journey with our Red Velvet Cake, a marvel of moistness and fluffiness. Crafted with precision and love, this classic recipe features a harmonious blend of cocoa powder, buttercream, sour cream, and a dash of magic. In just 45 minutes, you'll have a masterpiece ready to be adorned with your creativity. Unveil the secrets of this iconic dessert, perfect for all occasions and celebrations.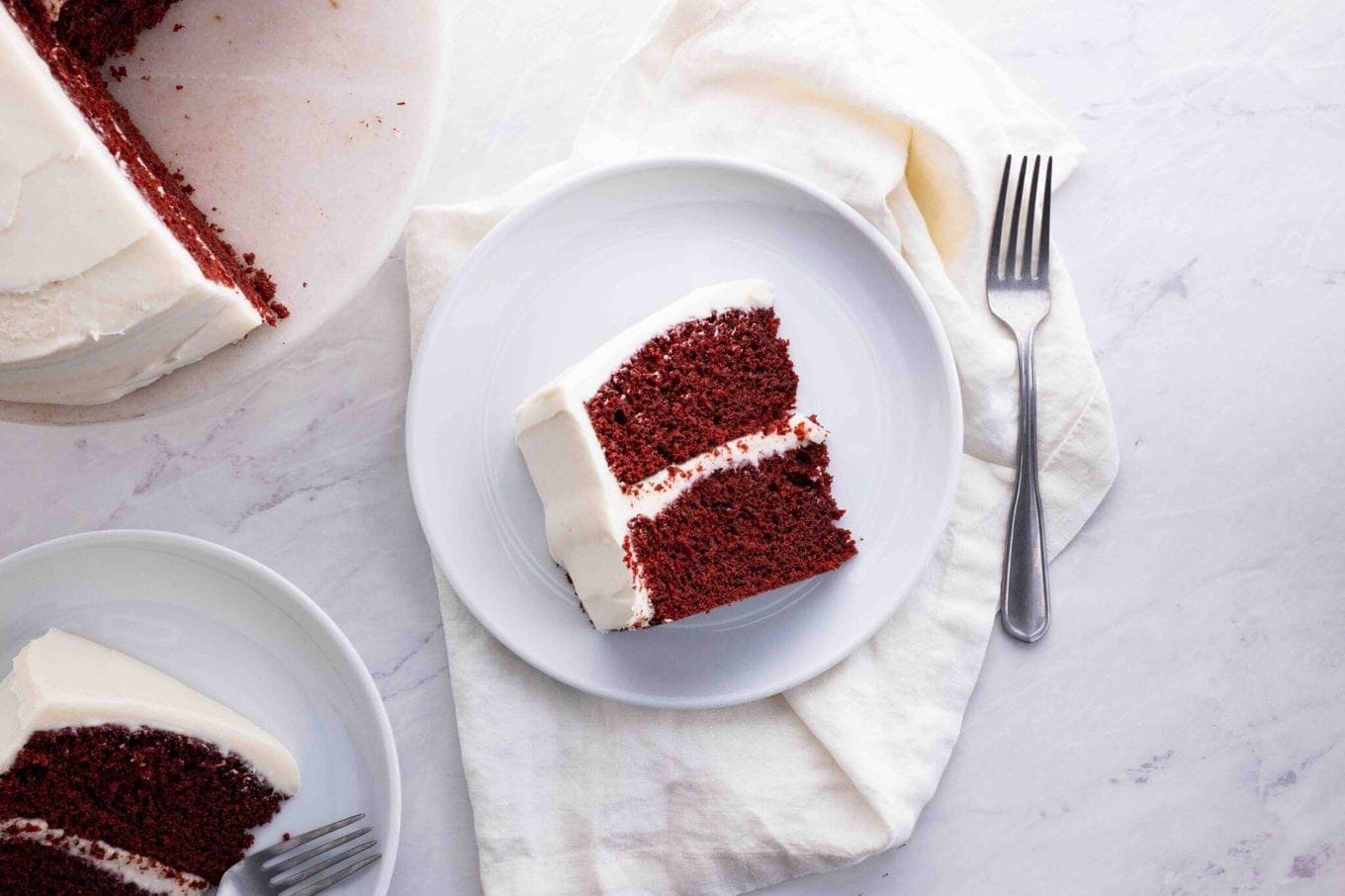 The Artistry of Red Velvet Cake:
Indulge in the epitome of taste and texture with our Red Velvet Cake. A symphony of sour cream and buttermilk bestows an unparalleled moistness and velvety consistency. The cocoa powder and food coloring create the iconic red hue, elevating this cake to a visual and gastronomic delight.
A Canvas for Creativity:
Unleash your artistic flair by frosting your Red Velvet Cake with luxurious Cream Cheese Frosting. Elevate its allure with adornments like delicate chocolate shavings, enchanting cookie crumbs, vibrant red sprinkles, or a sprinkle of cake crumbs. Transforming your cake into a masterpiece is a delightful endeavor limited only by your imagination.
The Distinctive Charms of Red Velvet:
Dive into the nuances that set Red Velvet Cake apart from its chocolate counterpart. The interplay of acidic ingredients such as buttermilk and sour cream with cocoa powder yields the unique red color and ethereal fluffiness. While chocolate cake boasts a higher cocoa content, red velvet strikes a harmonious balance, making it a genre of its own.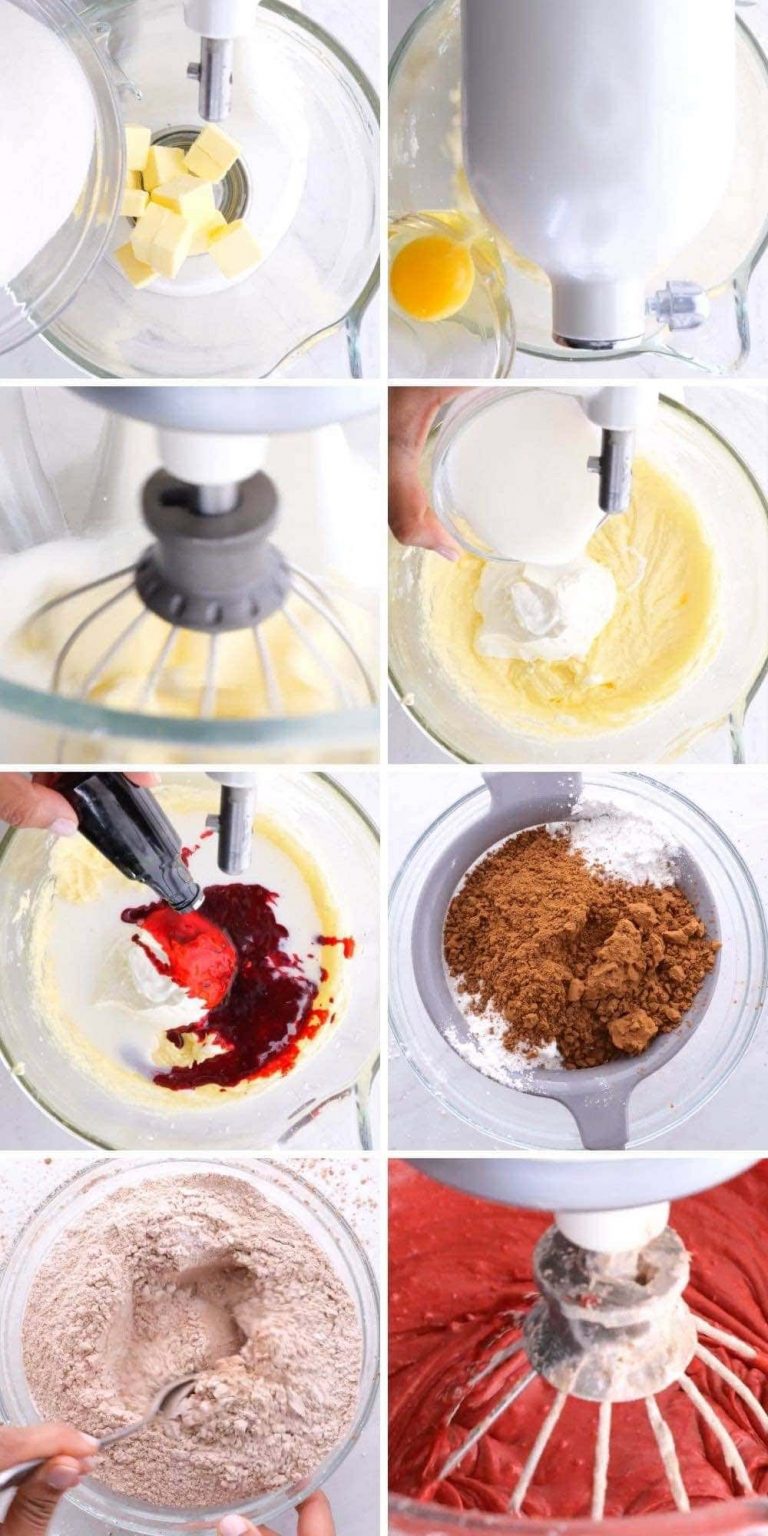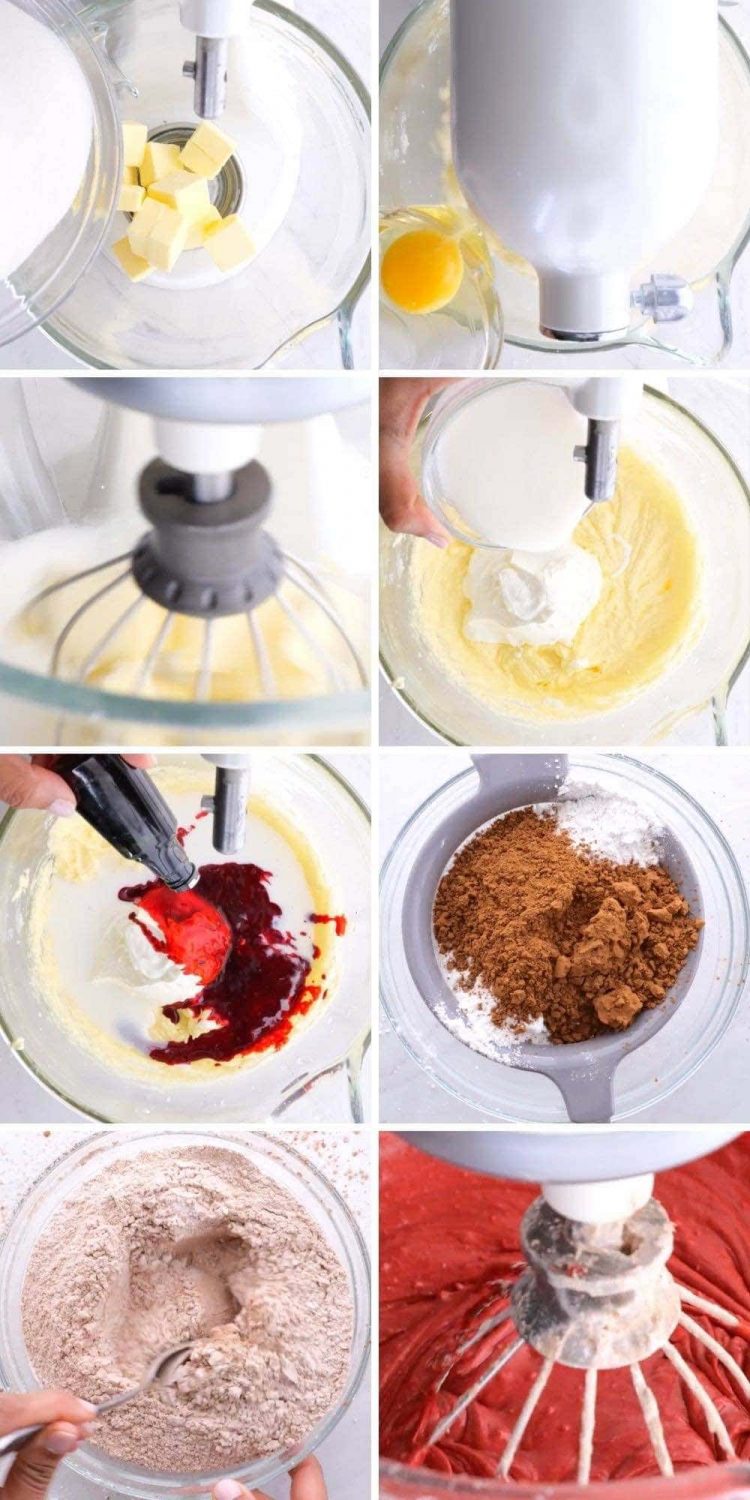 Inspiring Decorating Avenues:
Embark on a creative decorating journey, enhancing your Red Velvet Cake with these enchanting ideas:
Adorn with mini chocolate chips, meringue cookies, or white chocolate chips over a cream cheese frosting canvas.
Layer with cream cheese frosting and crown with a delicate dusting of confectioner's sugar or a drizzle of luscious Chocolate Ganache.
Elevate with a crown of chopped pecans, walnuts, or almonds, adding both texture and flavor.
Crafting Tips for Culinary Success:
Master the art of Red Velvet Cake creation with these invaluable tips:
Opt for gel or liquid food coloring, adjusting liquid quantities as needed to achieve your desired hue.
If cake flour is unavailable, substitute with a combination of all-purpose flour and cornstarch for a delicate crumb.
Amplify flavor with a touch of espresso powder or bold instant coffee powder, enhancing the cake's complexity.
Embrace natural alternatives by using beetroot for the red color, harkening back to the cake's origins.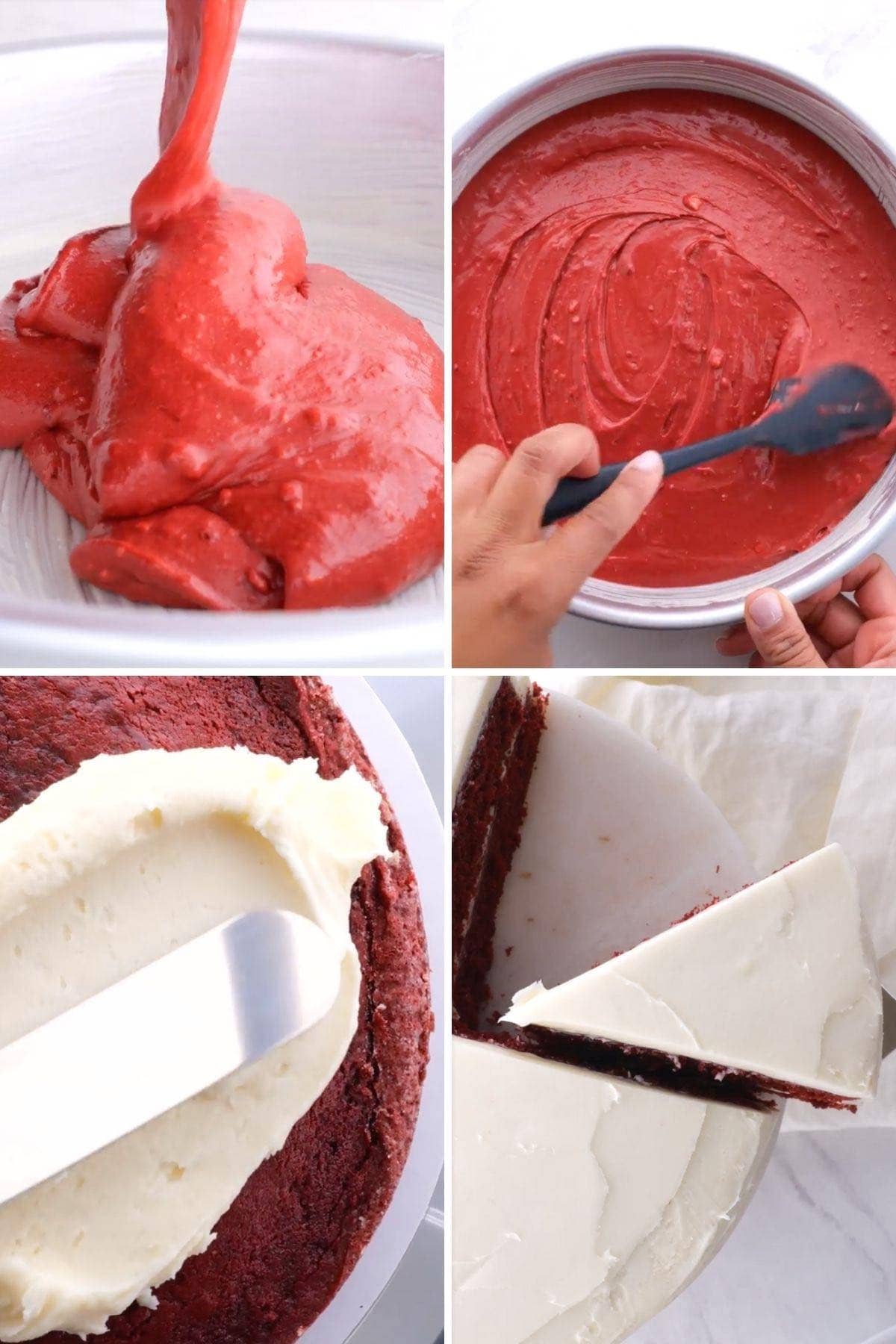 Preserving the Delight:
Savor your Red Velvet Cake to the fullest by observing proper storage methods:
Room Temperature: Unfrosted cake can be left at room temperature, while dairy-based frosting requires refrigeration after two hours.
Extended Storage: Refrigerate your Red Velvet Cake, adorned with cream cheese or buttercream frosting, for up to a week.
Freezing Magic: Freeze your fully decorated cake for up to 3-4 months by initially freezing uncovered, then wrapping in plastic wrap.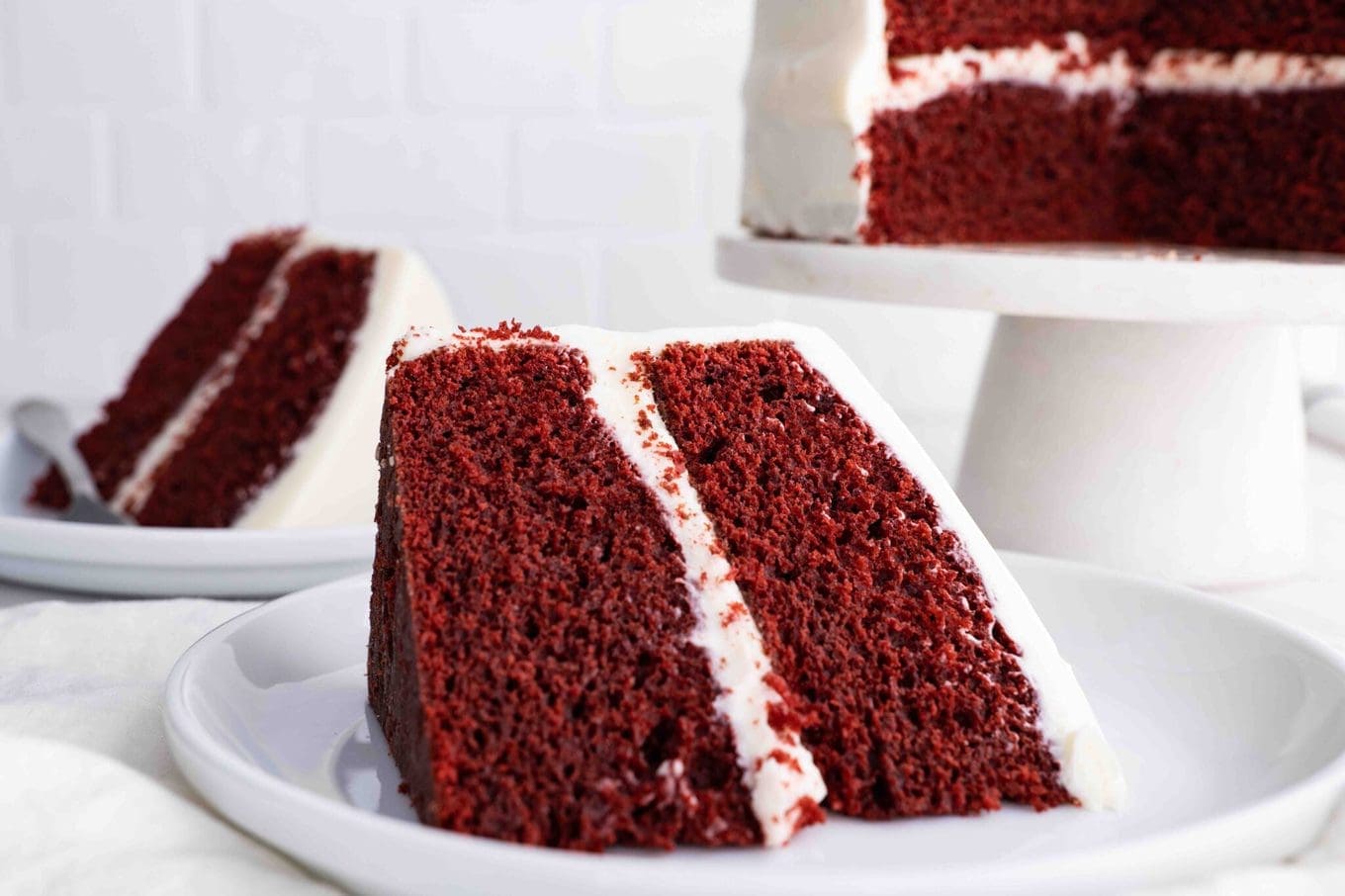 Recipe: Red Velvet Cake Magic
Ingredients:
2 1/2 cups cake flour
1/3 cup unsweetened cocoa powder
1 teaspoon baking soda
1/2 teaspoon salt
1 cup unsalted butter, softened
2 cups sugar
4 large eggs
1 cup sour cream
1/2 cup buttermilk
1 ounce red food color
1 tablespoon vanilla extract
Instructions:
Preheat your oven to 350 degrees Fahrenheit (175 degrees Celsius).
Sift together cake flour, cocoa powder, baking soda, and salt in a large bowl.
In a stand mixer, whisk softened butter and sugar until light and fluffy. Add eggs one at a time.
Whisk in sour cream, buttermilk, red food coloring, and vanilla extract.
Gently incorporate the sifted dry ingredients until just combined. Avoid overmixing.
Pour the batter into two 9-inch cake pans and bake for approximately 30 minutes, until a toothpick comes out clean.
Allow the cakes to cool completely before proceeding to the next step.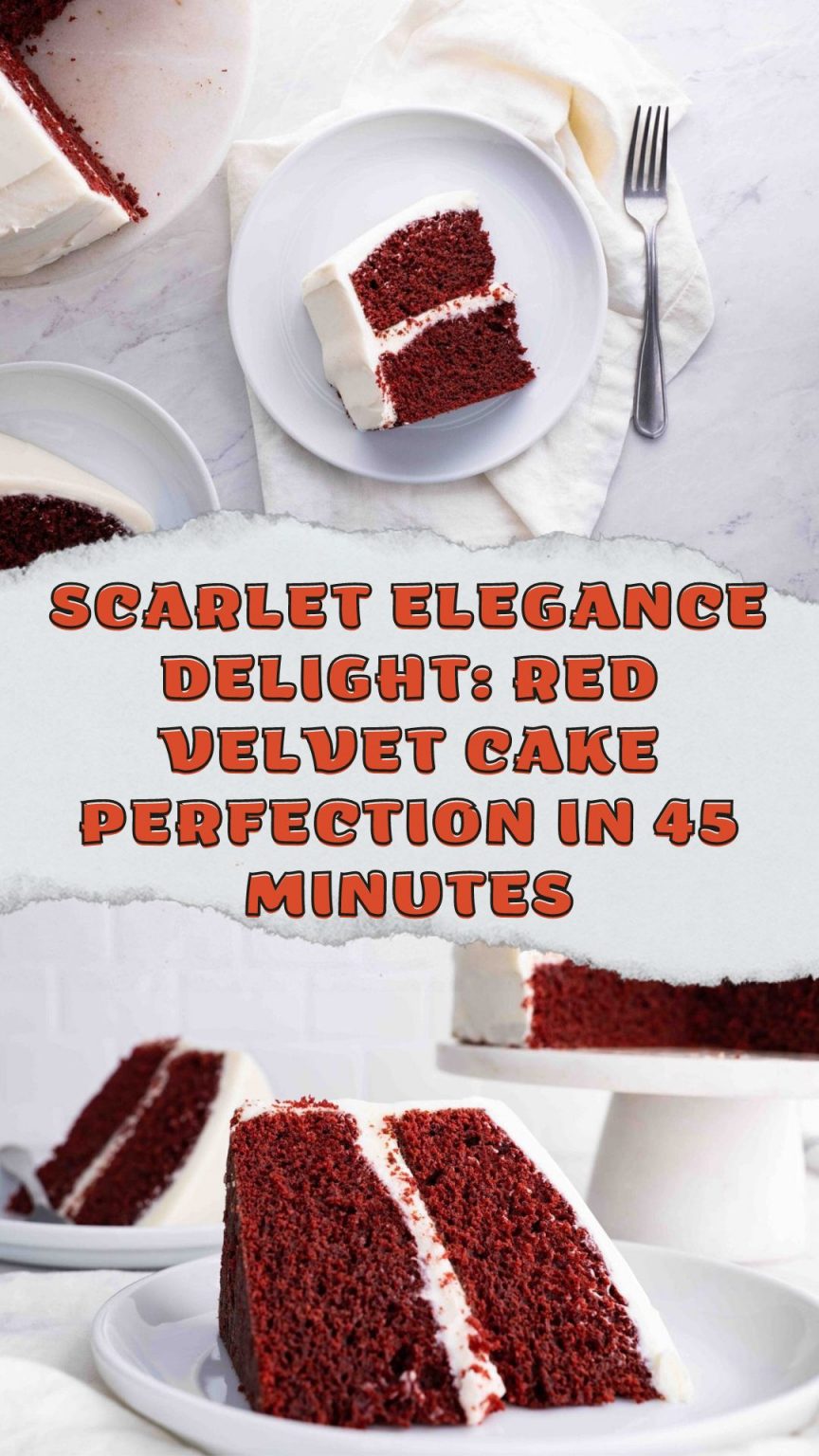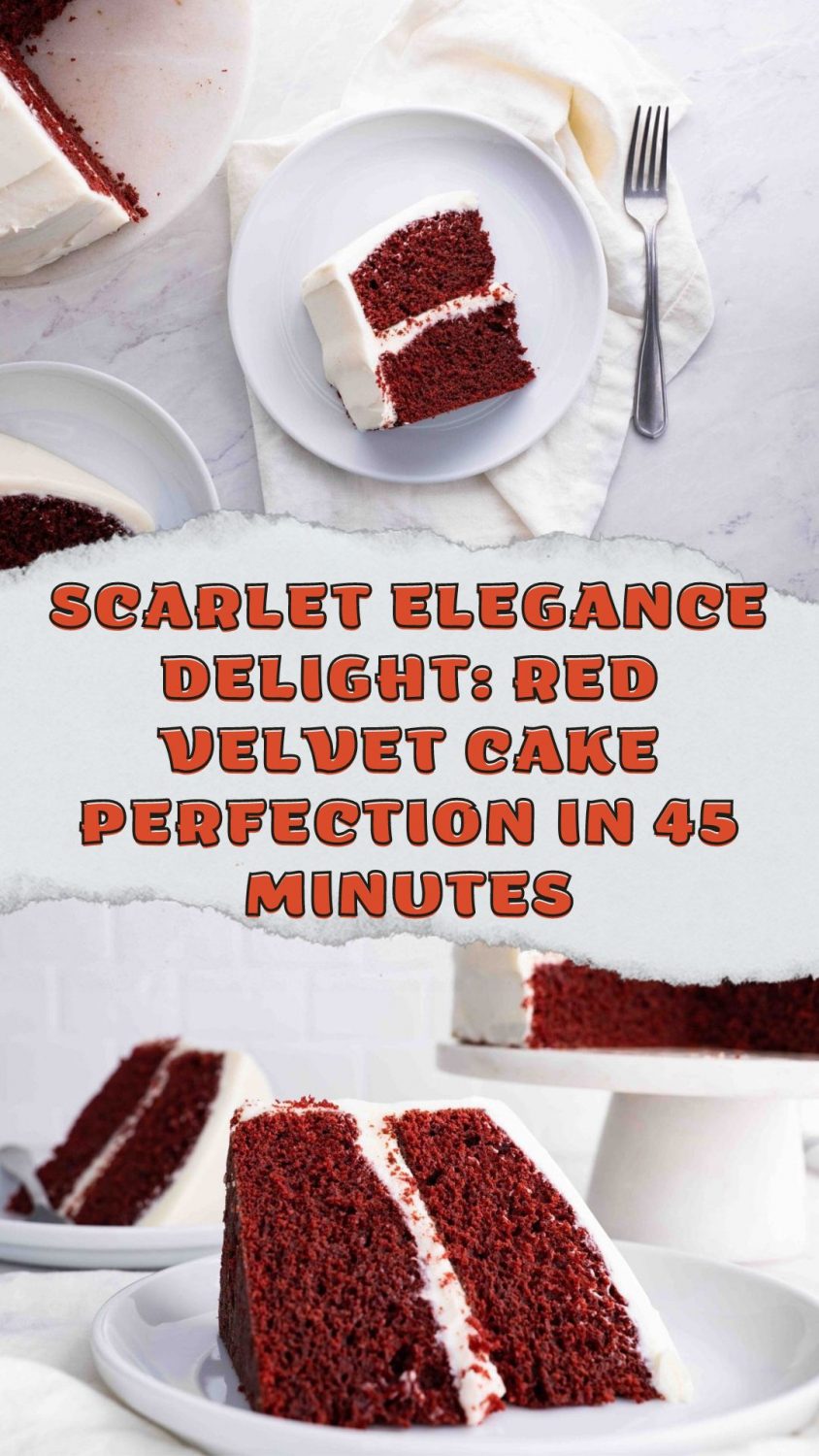 Elevate your baking prowess with the enchanting allure of Red Velvet Cake. A symphony of flavors and textures awaits, enveloped in a mesmerizing red hue. Elevate celebrations and create memorable moments as you craft, decorate, and savor this exquisite dessert. With its moistness, fluffiness, and timeless charm, Red Velvet Cake is a testament to the artistry of baking.