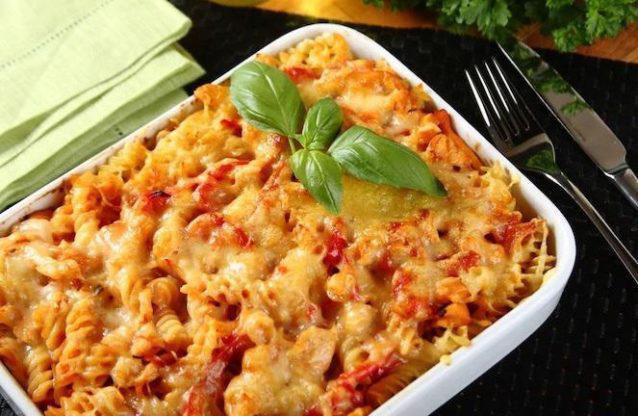 Ingredients:
pasta – 100-150 g.
chicken (fillet) – 200 g.
leek – 1 pc.
tomatoes – 1 pc.
tomato sauce (tomato paste) – 2 tbsp.
water or chicken broth – 50 ml.
salt, paprika – to taste
olive oil – 2 tbsp.
hard cheese – 50 g.
Garlic – 2 cloves.
Instructions:
Step 1.
Cut onion into onion peels, press garlic. Saute the onion and garlic in olive oil.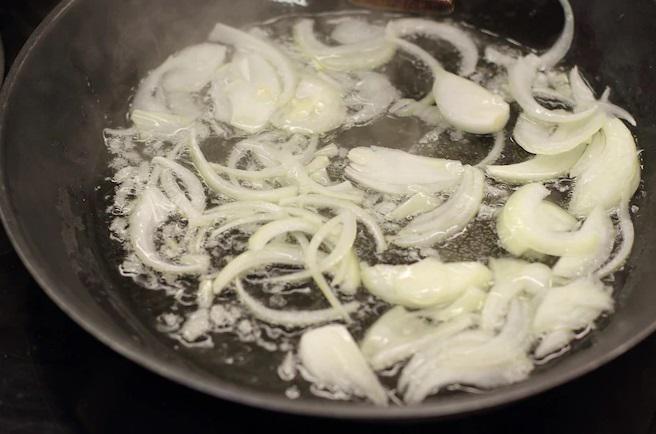 Step 2
Place the sliced chicken fillet in a pan. Cut the vegetables into julienne strips and add them to the chicken. Cook for 15 minutes. Then add a glass of water or chicken stock and tomato sauce. Stir to mix.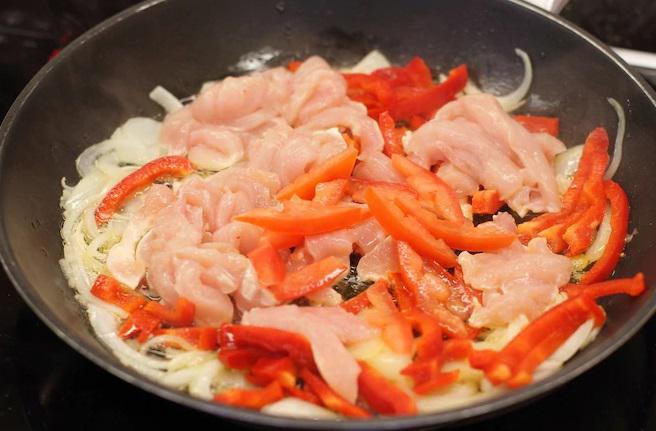 Step 3.
Boil the pasta until al dente.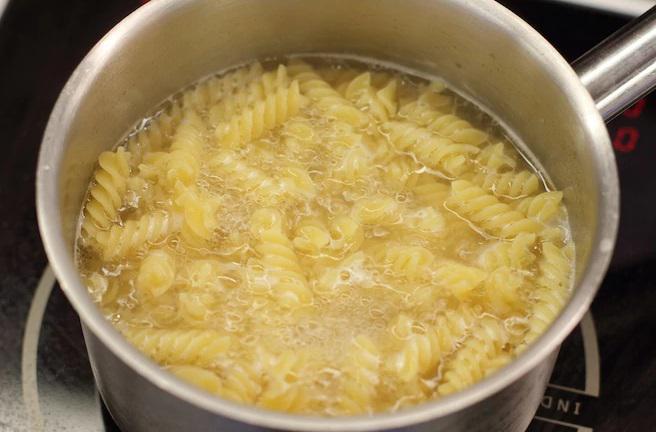 Step 4
Place the nearly cooked pasta in a heatproof dish, pour the sauce over it and sprinkle with grated cheese. Place in the oven at 180 degrees for 20 minutes.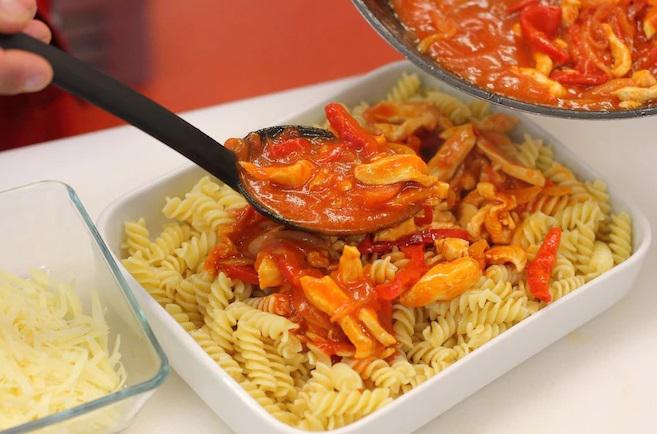 The dish is ready. Bon appetit!