If you have some cottage cheese and a couple of apples in the fridge, I suggest making a simple and delicious casserole with semolina. The latter will give the dish airiness and tenderness, while flour on the contrary will make it too dense.
If you have nonfat cottage cheese and you add a minimal amount of sugar, you can be sure that such a treat will not add extra pounds. This easy-to-make, delicious, light, almost airy casserole will be a great excuse to start your day with a good mood!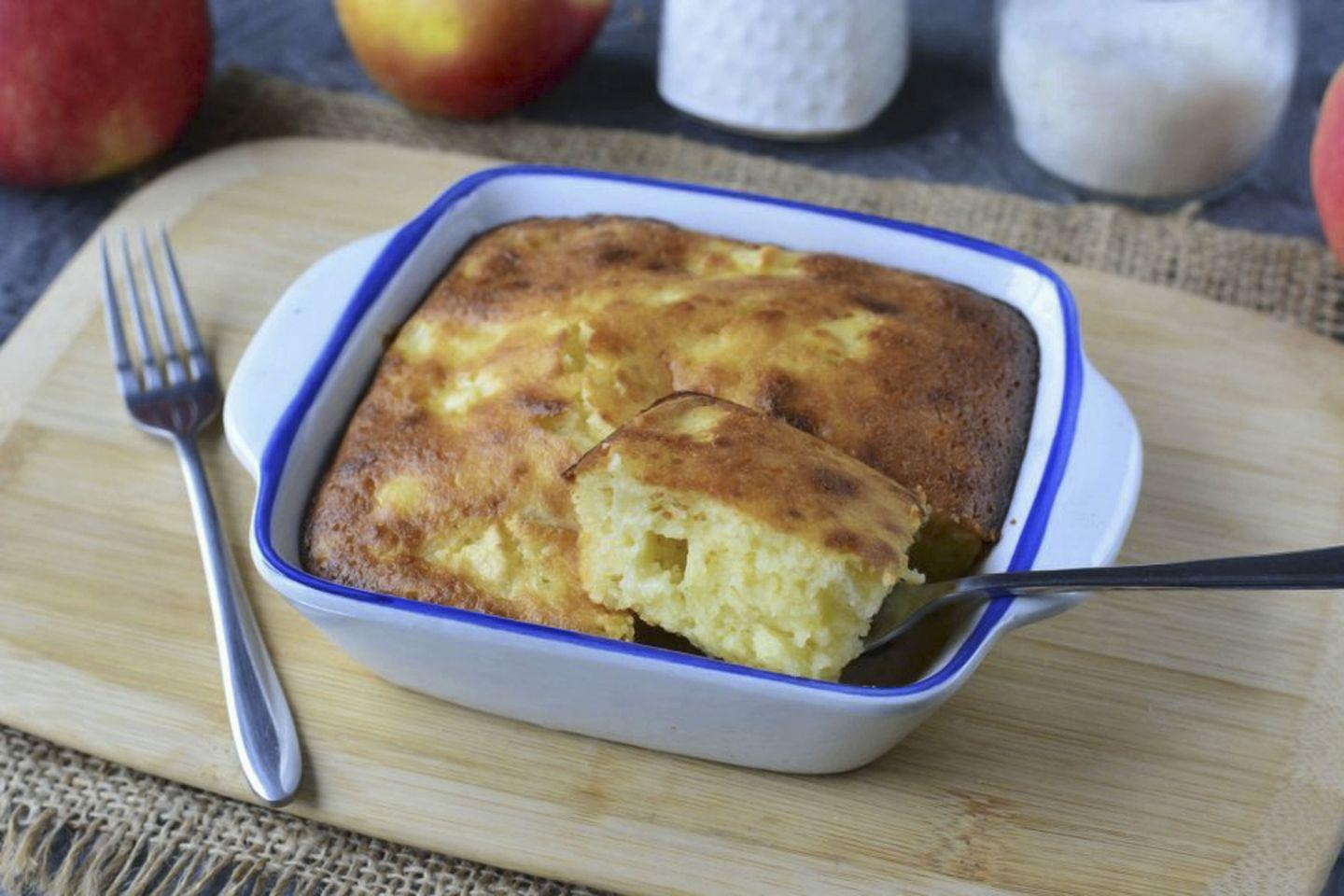 Ingredients (4 servings)
Baking powder 1 tsp.
Vanilla sugar 1 tsp.
Sour cream 50g
50 gr of sugar
Butter for greasing
Cheese cheese 250 г
Egg 1 unit
Semolina 50 г
Salt 1 pinch.
Apples 120 г
Instructions
Prepare the necessary ingredients: cottage cheese, apples, butter, semolina, baking powder, eggs, sour cream, sugar, vanilla sugar and salt. I make in a small baking dish 20*15 cm. If you have a larger mold, all the ingredients need to be doubled.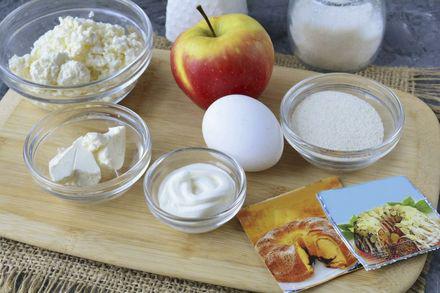 Combine the egg and sour cream in a bowl. Stir with a spoon.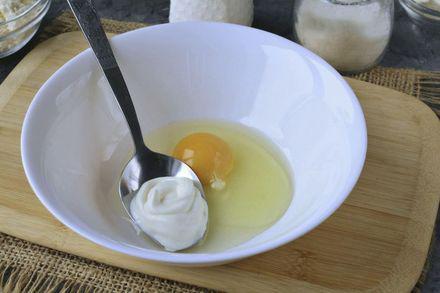 Add sugar, vanilla sugar and stir again.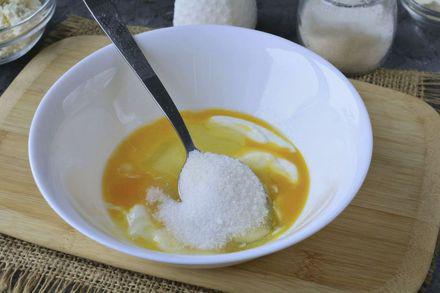 Pour in semolina, mix well and leave for 15 minutes to let the semolina swell.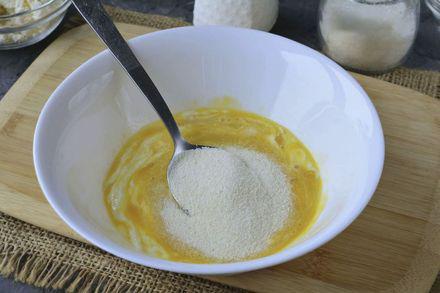 Peel the apples from the core and seeds, and, if desired, from the skin, and cut into small cubes. Mash the cottage cheese with a fork. Add to the batter apples, cottage cheese, a pinch of salt and baking powder. Stir to combine.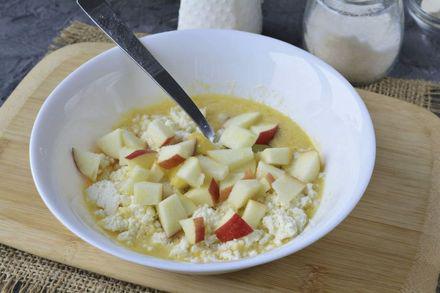 Place the cottage cheese and apple mixture in a baking dish greased with butter.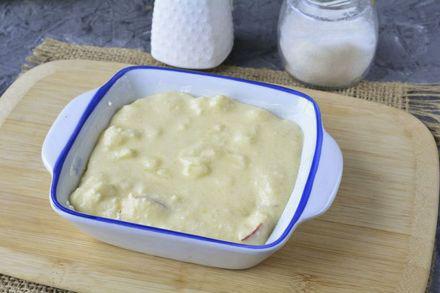 Send the form to a preheated 180-degree oven for 30-35 minutes. After the time, turn off the heat and do not remove the casserole from the oven for 5-10 minutes.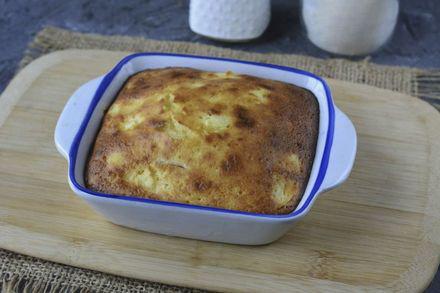 Take the finished casserole out of the mold, cut it into pieces and serve it warm with coffee or tea. But it is just as delicious when cooled. Bon appetit!