Wonderful rolls, juicy and tangy, I'll make more and I advise you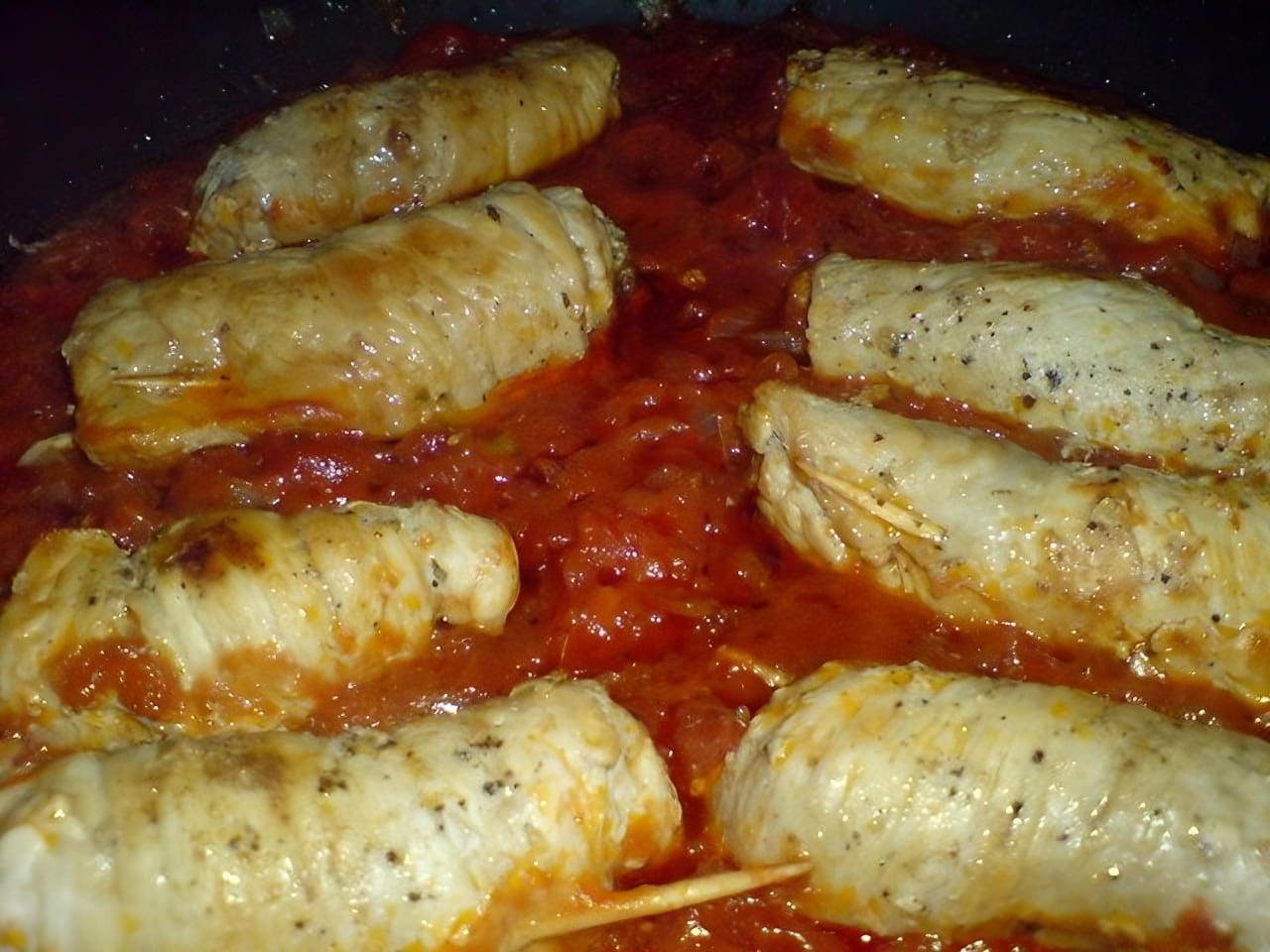 INGREDIENTS
8 mini pork schnitzels (each weighing 90 grams),
large onion 1 pc.
garlic 2 cloves,
Chopped tomatoes 1 large (425 gr),
salt / pepper ,
2 tsp. liquid honey
16% cottage cheese (Philadelphia) 100g.
1-2 tbsp. pesto sauce
sun-dried tomatoes 80-100g.
2 Tbsp. olive oil
STEP BY STEP RECIPE
Wash the meat, dry it with paper towels and beat it between cling film.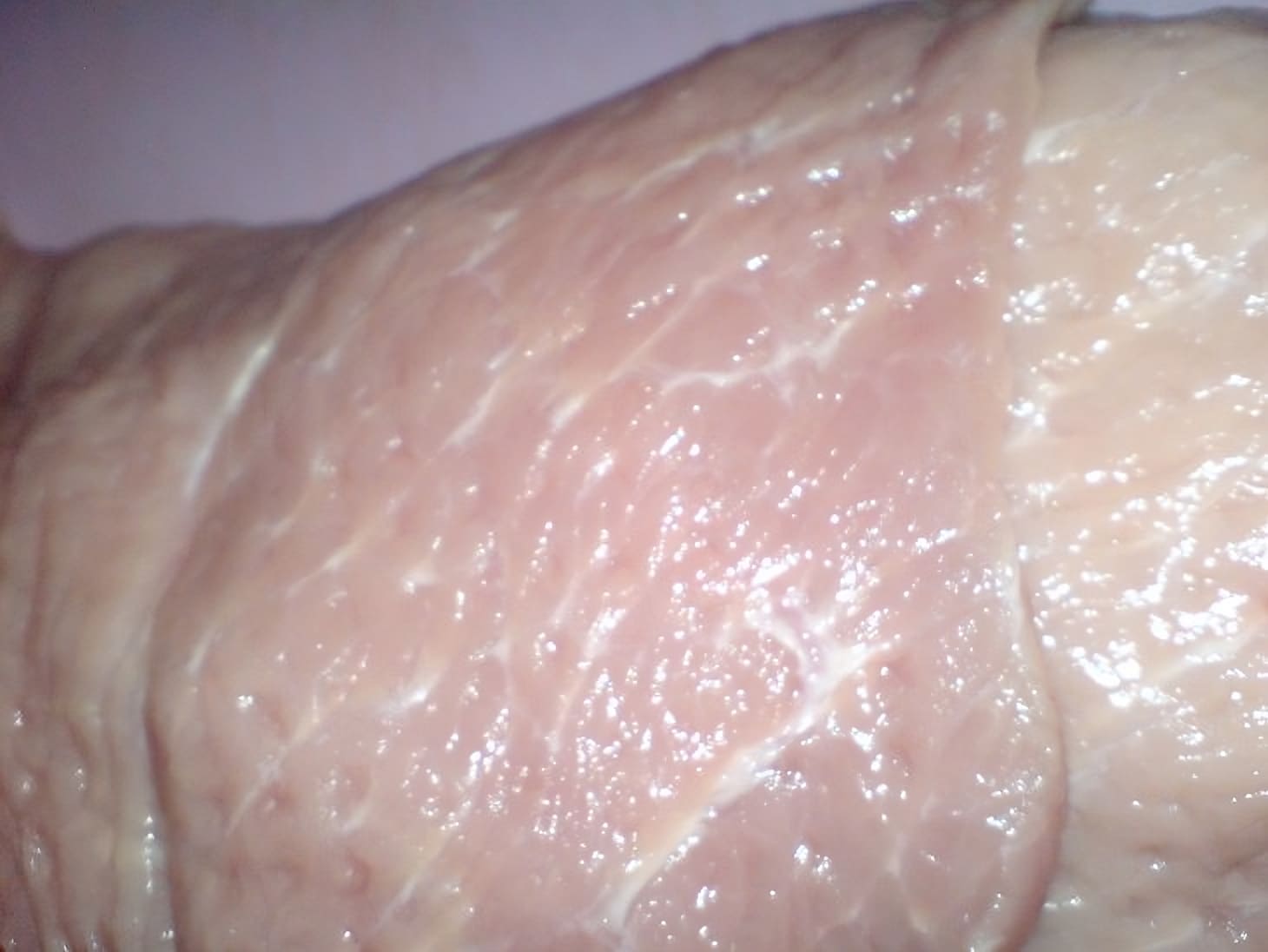 In a bowl mix cottage cheese with pesto and strips of sun-dried tomatoes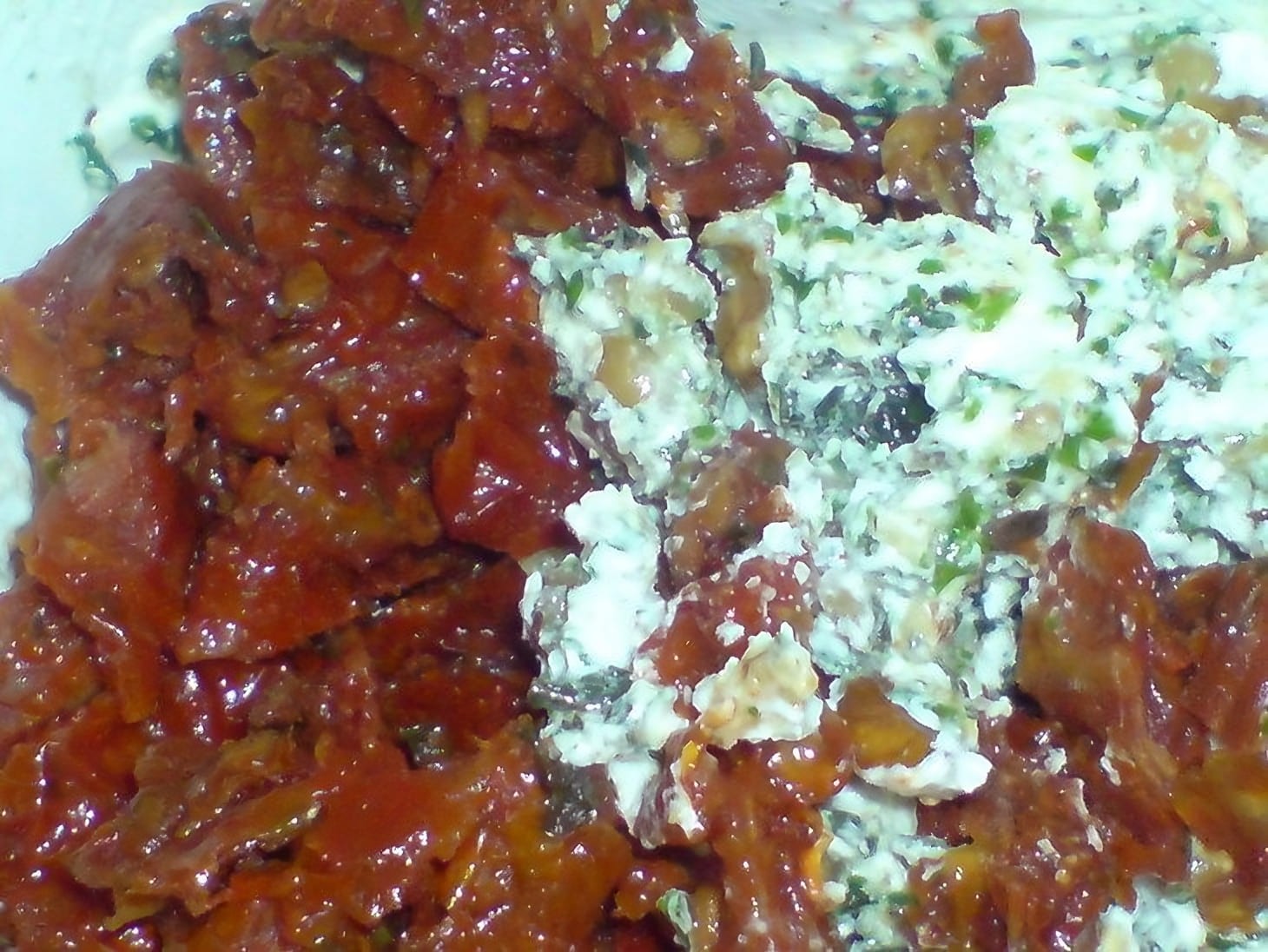 (Pesto can be quickly made by ourselves: we beat in a blender a bunch of basil, a couple of spoons of olive oil, a small handful of walnuts or pine nuts, some hard cheese and a clove of garlic).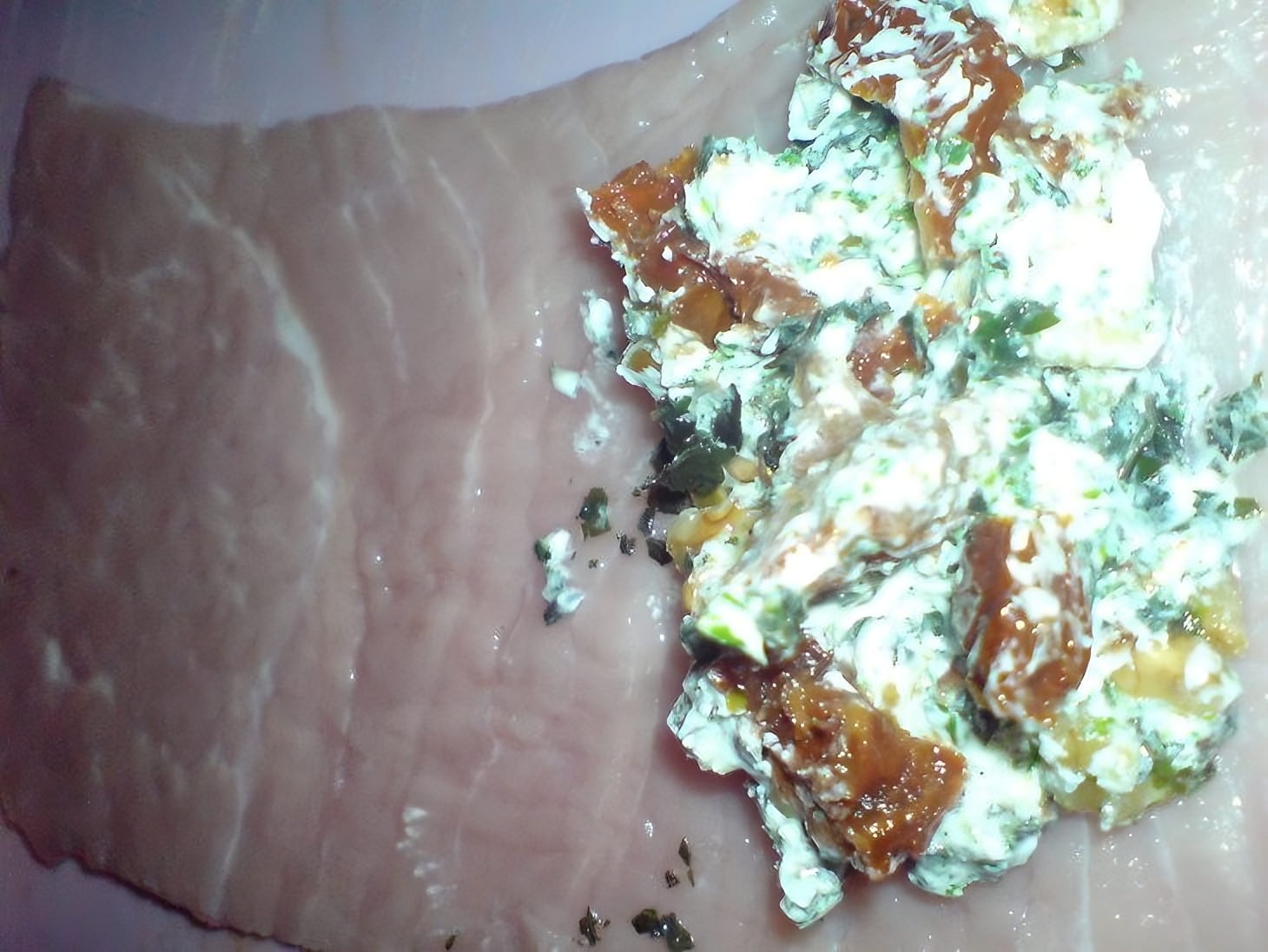 Spread the mixture on the schnitzels, wrap them in rolls and pinned with wooden skewers.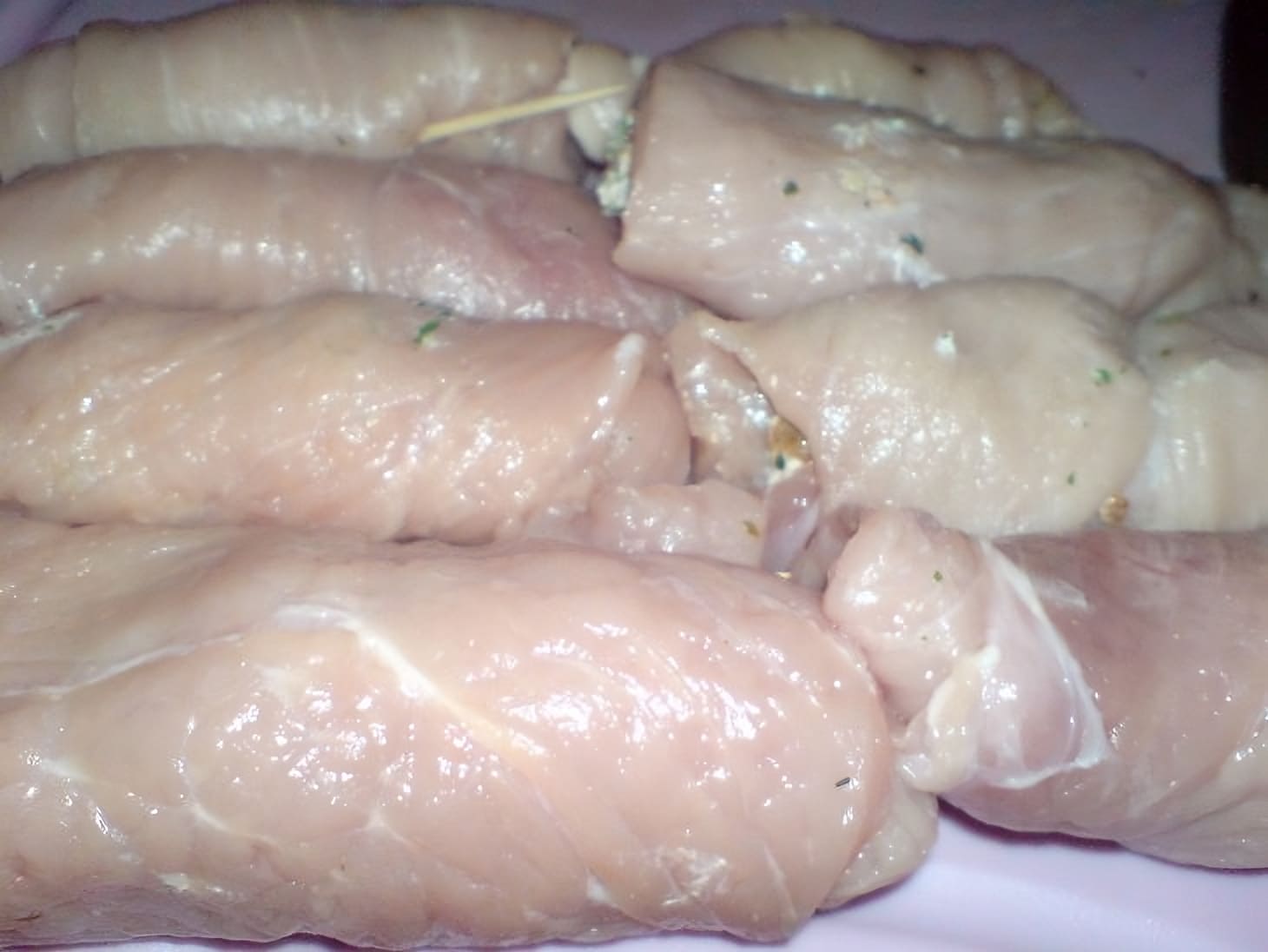 In a pan, fry diced onions and finely minced garlic, add the tomatoes from the jar and honey, season and stew for a couple of minutes.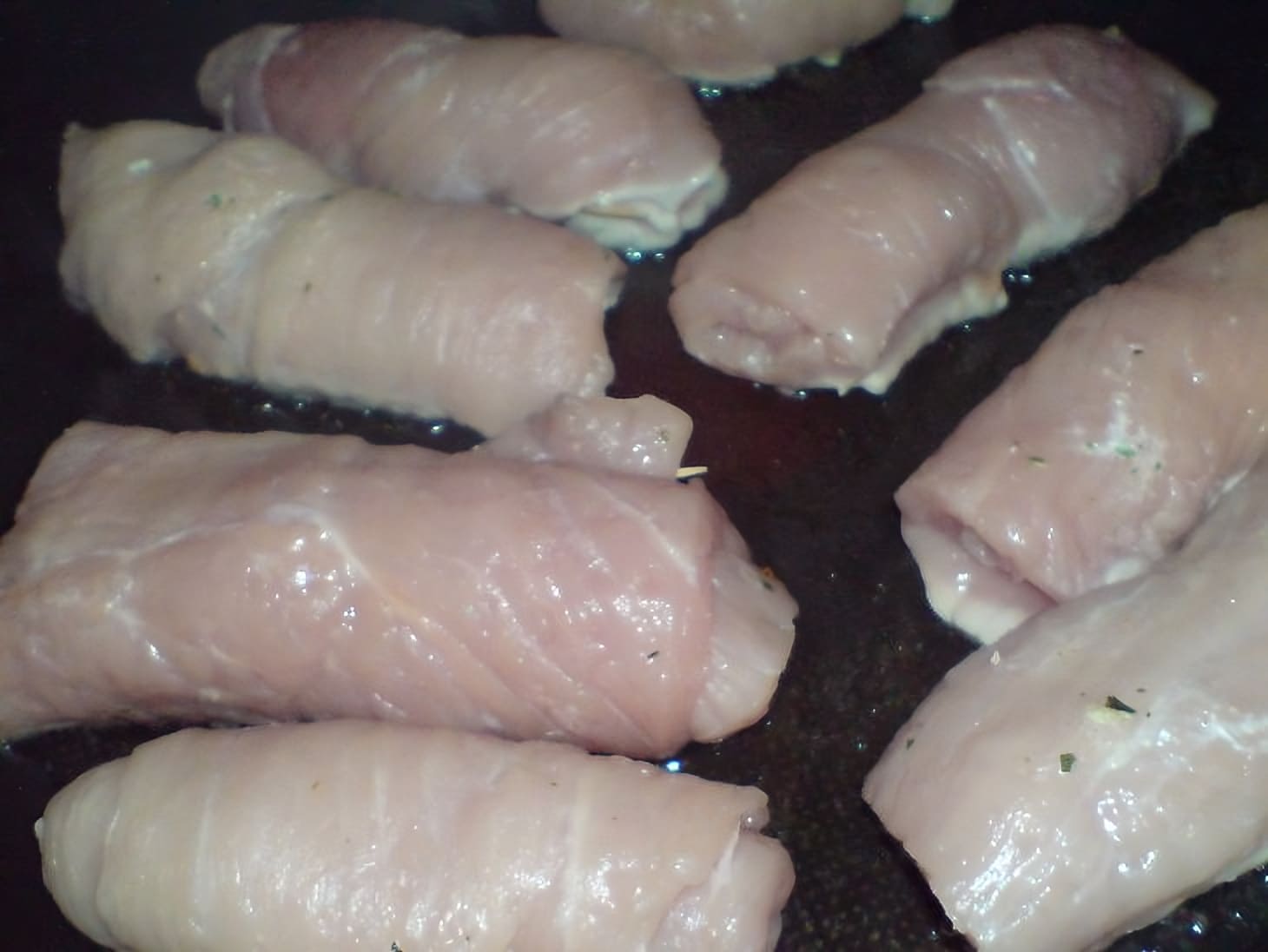 In another pan, fry the rolls on all sides over medium heat, transfer them to the pan over the sauce, cover and stew for about 15-30 minutes, depending on the thickness and quality of the meat.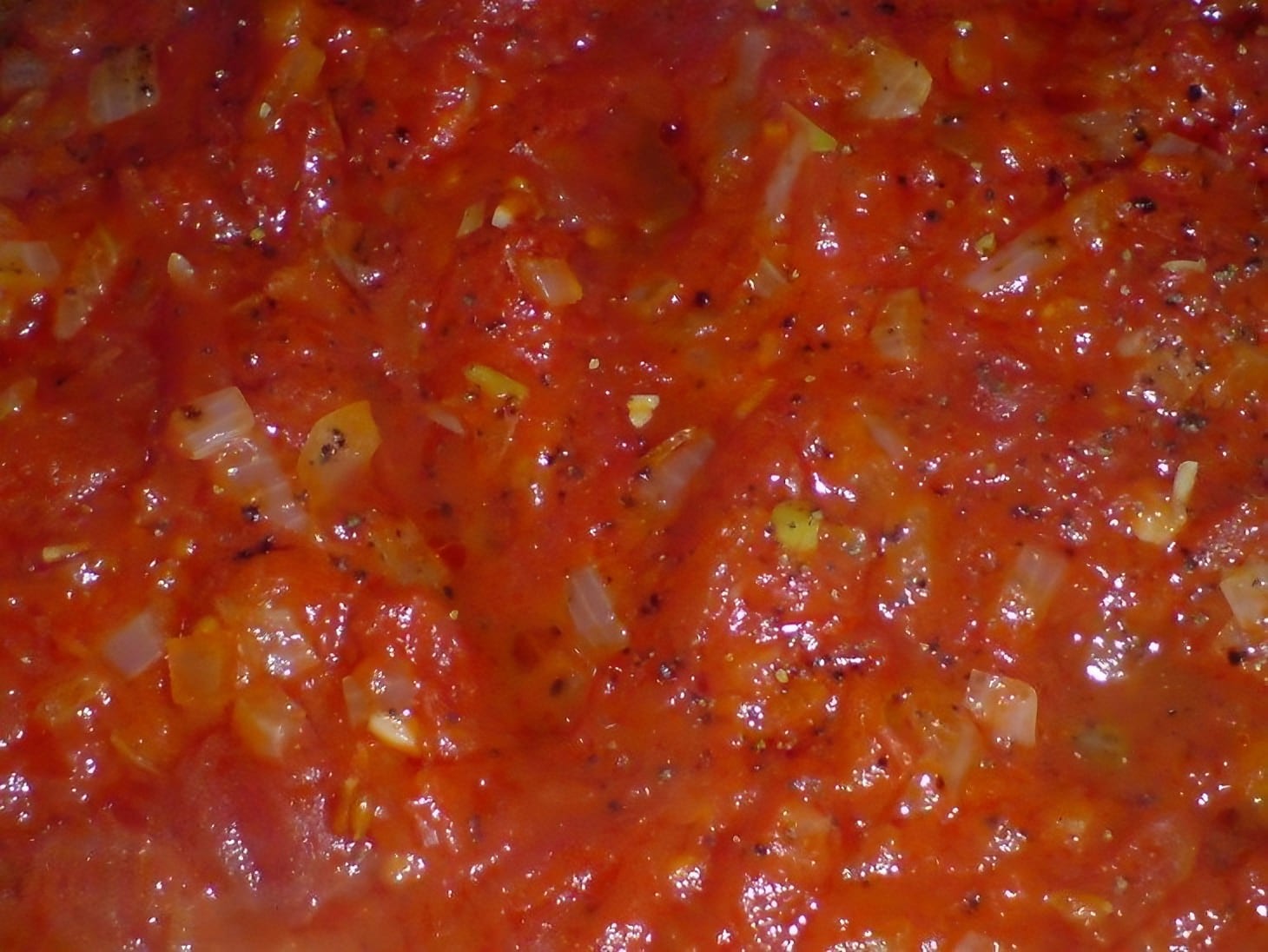 Since our dish is Italian, we serve it with pasta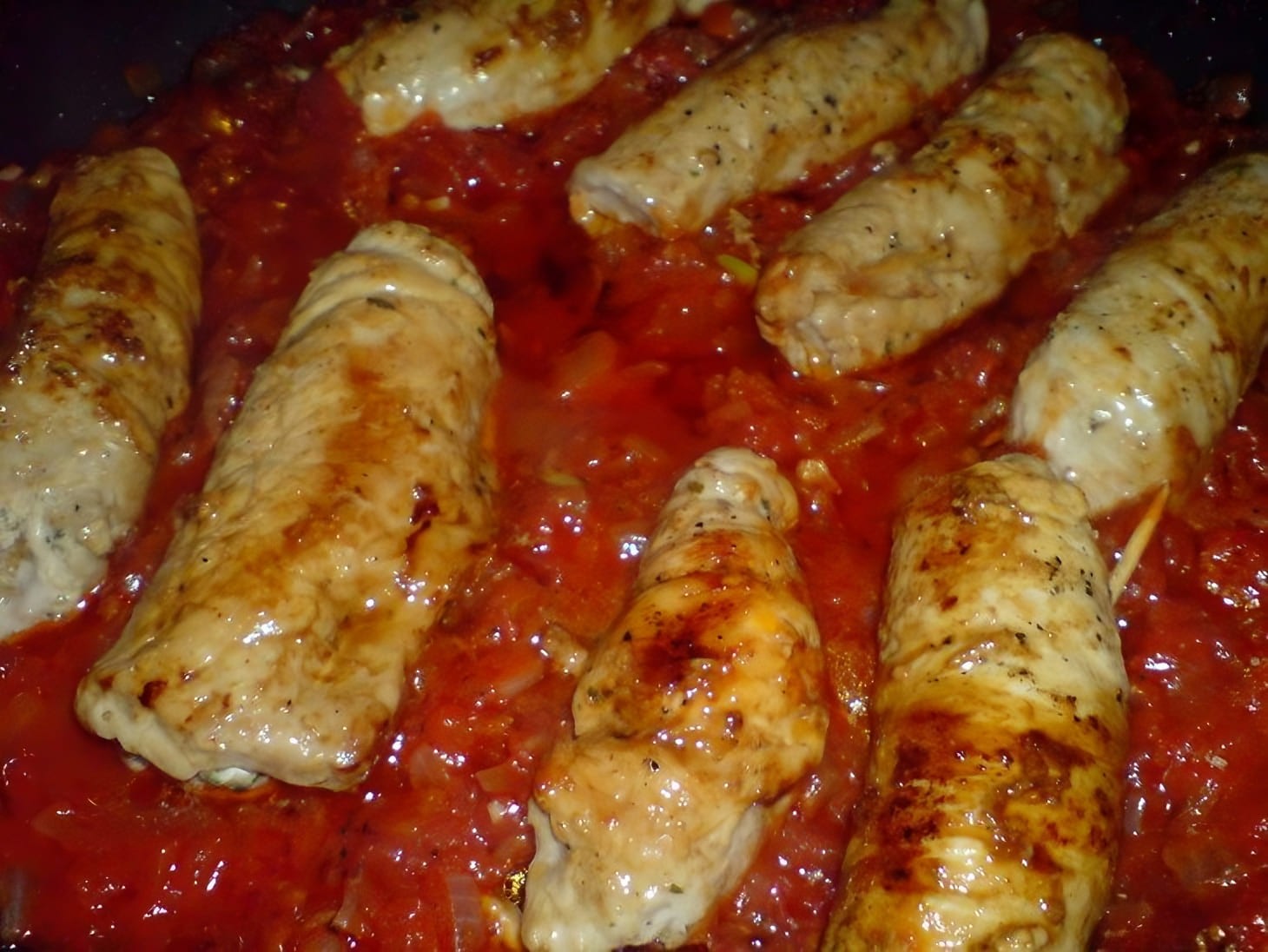 Not forgetting to remove the wooden skewers!