The pie is so quick, you won't even notice it's being made. For the filling take any fruit and berries – canned, fresh or frozen.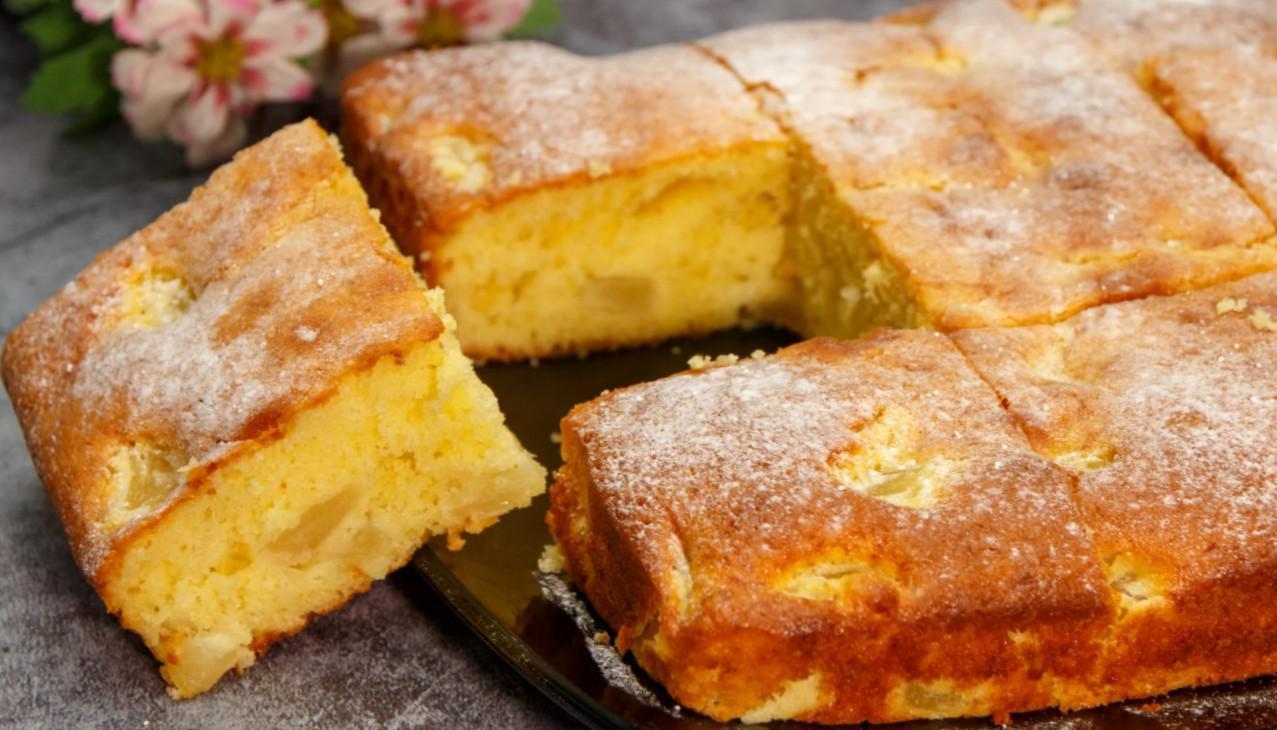 Ingredients:
eggs, 3 pcs;
sugar, 200 gr;
vanilla extract;
pinch of salt;
butter melted and cooled, 75 g;
sour cream, 150 gr;
flour, 240 gr;
baking powder, 1 sachet;
stuffing.
Instructions:
Beat eggs with salt and sugar until it is thick and fluffy. Add vanilla to taste.
Pour in melted and cooled butter and room temperature sour cream. Beat with a mixer until homogeneous.
Mix the flour with the baking powder and sift it into the mass; knead the dough.
Mix the dough with slices of peaches or pineapple, any berries and other fillings to your liking.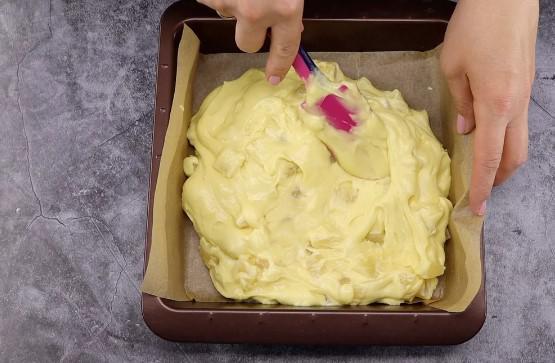 Cover a baking dish with parchment, spread out the dough and flatten it.
Bake at 180 degrees for about 35 minutes. Check the readiness with a skewer or a toothpick.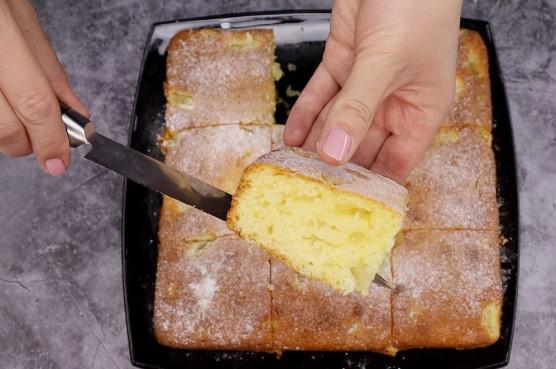 Sprinkle the cooled cake with powdered sugar or pour melted chocolate.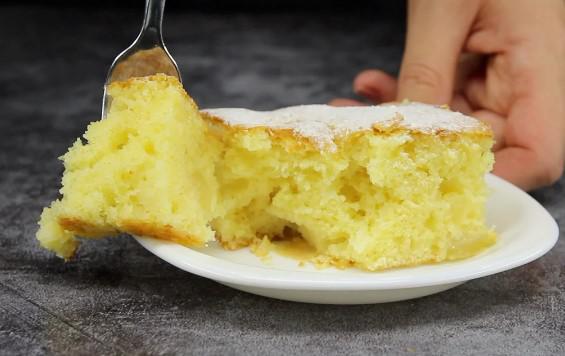 You can make a quick cream of sour cream or heavy cream with powdered sugar.