Delicious and juicy meat dish that is very fast cooking!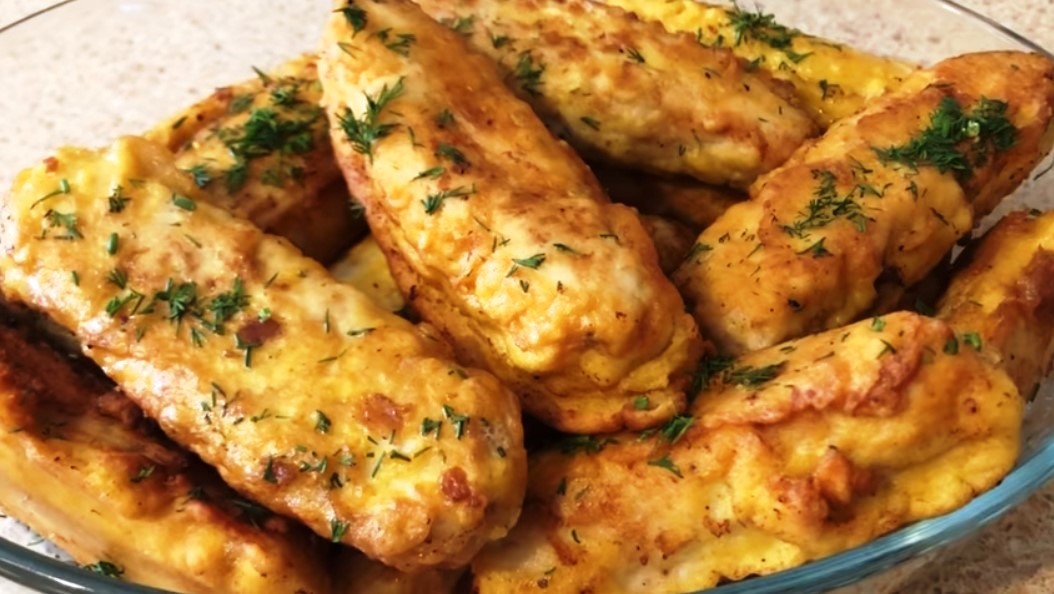 Ingredients:
minced chicken, 1 kg;
Onion, 1 pc;
eggs, 2 pcs;
corn flour, 2 tablespoons;
flour, 2 tablespoons;
spices, 2 tbsp;
lemon juice, 2 tablespoons;
butter, 200 gr;
hard cheese, 100 gr;
dill;
leavening agent;
mayonnaise to taste;
vegetable oil.
Instructions:
Sprinkle minced chicken with spices, salt and pepper. Then put 2-3 tablespoons of mayonnaise and chopped in a blender onion.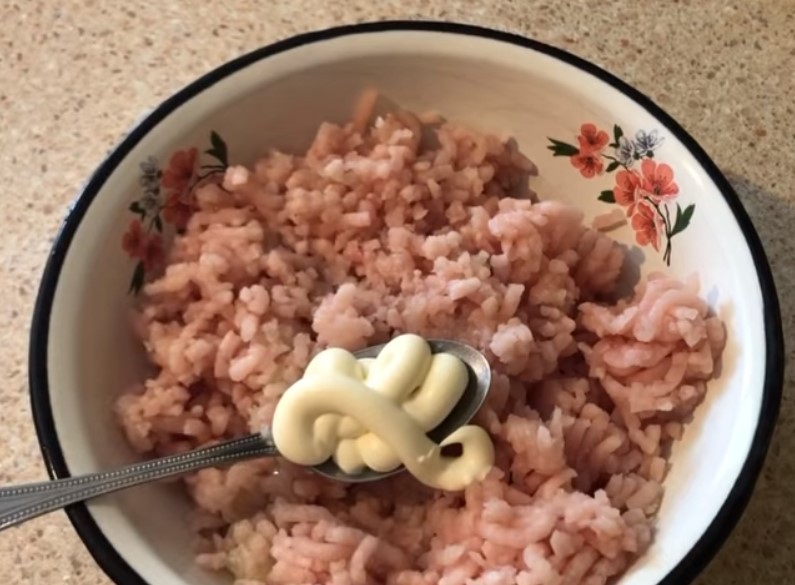 Grate cheese on a fine grater.
Butter cut into slices.
Finely chop the greens.
Make a thin layer of minced meat on clingfilm, as thin as possible. Dip a piece of butter in dill, put it in the middle of the minced meat patty and roll it up into a sausage shape with the help of clingfilm. Dip it in flour.
Next patty – dip butter in cheese and wrap it in a piece of minced meat. Alternate types of patties – dip butter in dill or cheese.
Put the patties in the freezer for 30 minutes.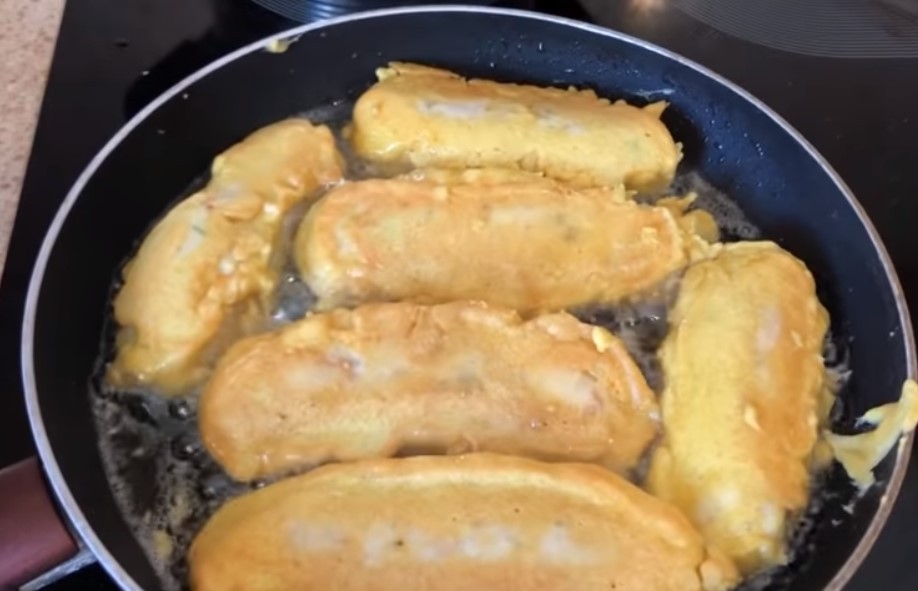 For the batter combine eggs with lemon juice, salt, add turmeric, paprika, dried garlic, a quarter of a cup of water, then corn and wheat flour, then baking powder or baking soda, gassed with vinegar. Knead the batter – the consistency of not very thick sour cream.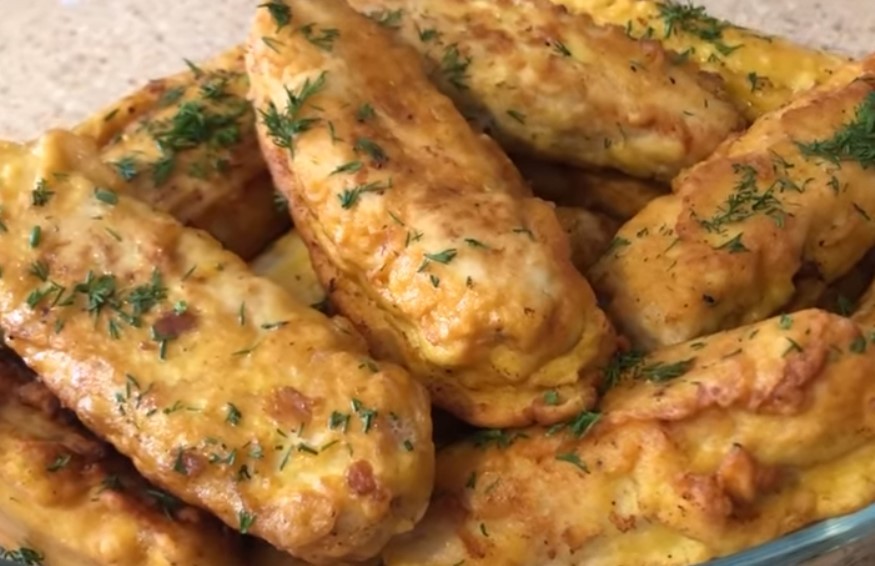 Heat a lot of vegetable oil. Dip the patties in the batter and fry on all sides until golden brown. You can also cook them in a deep fryer.